Lawmakers and 2024 candidates respond to Trump's 3rd indictment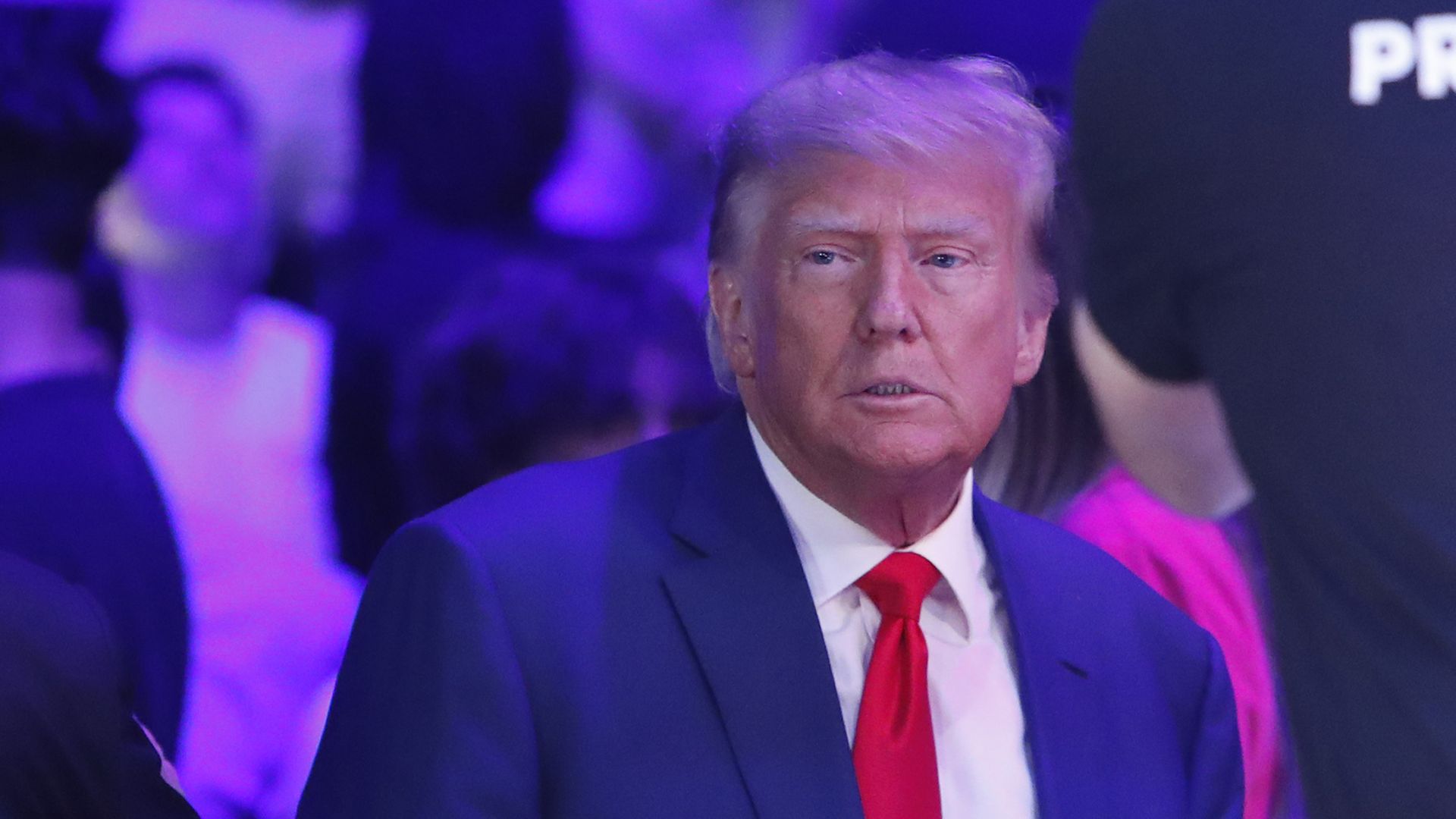 The reaction to Donald Trump being indicted for a third time was swift on Capitol Hill and among the former president's Republican rivals on Tuesday.
The big picture: The reaction among lawmakers mostly followed party lines, with Democratic leaders calling Trump's Jan. 6 indictment "the most serious and most consequential" so far, and Republicans largely rushing to the defense of the former president. It was more divided among Trump's 2024 presidential rivals.
What they're saying:
Trump's former Vice President Mike Pence, a 2024 Republican presidential candidate and a key witness to the Jan. 6 case, said: "Today's indictment serves as an important reminder: Anyone who puts himself over the Constitution should never be president of the United States."
Florida Governor Ron DeSantis, a 2024 Republican presidential candidate, said in statement that he hadn't read the indictment. But he said the U.S. justice system should undergo "reforms," adding: ""As President, I will end the weaponization of government, replace the FBI Director, and ensure a single standard of justice for all Americans."
House Speaker Kevin McCarthy (R-Calif.), said in a statement, without providing any evidence, that the indictment was an attempt by the Department of Justice to "distract" from Republican investigations into the Biden family and "attack the frontrunner for the Republican nomination, President Trump."
U.S. Attorney General Merrick Garland told reporters the Jan. 6, 2021 insurrection was an "attack on our democracy" as he expressed confidence in special counsel Jack Smith "and his team of experienced, principled career agents," adding that "prosecutors have followed the facts and the law wherever they lead."
Sen. Dick Durbin (D-Ill.), chair of the Senate Judiciary Committee, said in a statement: "No man, not even a former President, is above the law. The anger and resentment Donald Trump stoked with his 'Big Lie' put the country a half step away from a constitutional crisis."
Rep. Jim Jordan (R-Ohio), chair of the House Judiciary Committee, said in a statement: "President Trump did nothing wrong!"
Rep. Bennie Thompson (D-Miss.), who was chair of the now-disbanded Jan. 6 Select Committee, said in a statement: "January 6th was a test of American democracy, but the fair trials of those responsible will further demonstrate this Nation's commitment to the rule of law and hold accountable those who attempted to undermine it."
Rep. Jim Banks (R-Ind.) criticized Democrats and the "Biden DOJ" over Trump's latest indictment as he called for House Republicans to launch an investigation into the Biden administration and 2024 election interference.
"They're flimsy charges that won't stick, but that's irrelevant — the point is to smear President Trump," Banks told Axios.
Rep. Don Bacon (R-Neb.) told Axios: "Trump will have his day in court to present his defense. I trust our judicial system to sift through both sides of the case and find a just verdict."
Rep. Mike Johnson (R-La.) told Axios he's not surprised Trump faces further charges from the DOJ following Devon Archer's "damning" closed-door testimony on Hunter Biden Monday.
"Their efforts at distraction can never change the real problem: President Biden is in serious trouble," he added.
Sen. Tim Scott (R-S.C.), a 2024 presidential candidate, said in a statement he's "concerned about the weaponization of Biden's DOJ and its immense power used against political opponents," adding: "What we see today are two different tracks of justice. One for political opponents and another for the son of the current president."
Republican presidential candidate Vivek Ramaswamy in a statement called the charges the former president faces "un-American" and said he was committed to "pardoning Trump for this indictment."
Go deeper: What to know about Tanya S. Chutkan, the judge overseeing Trump's Jan. 6 case
Go deeper