Trump pleads not guilty to all charges in federal Jan. 6 case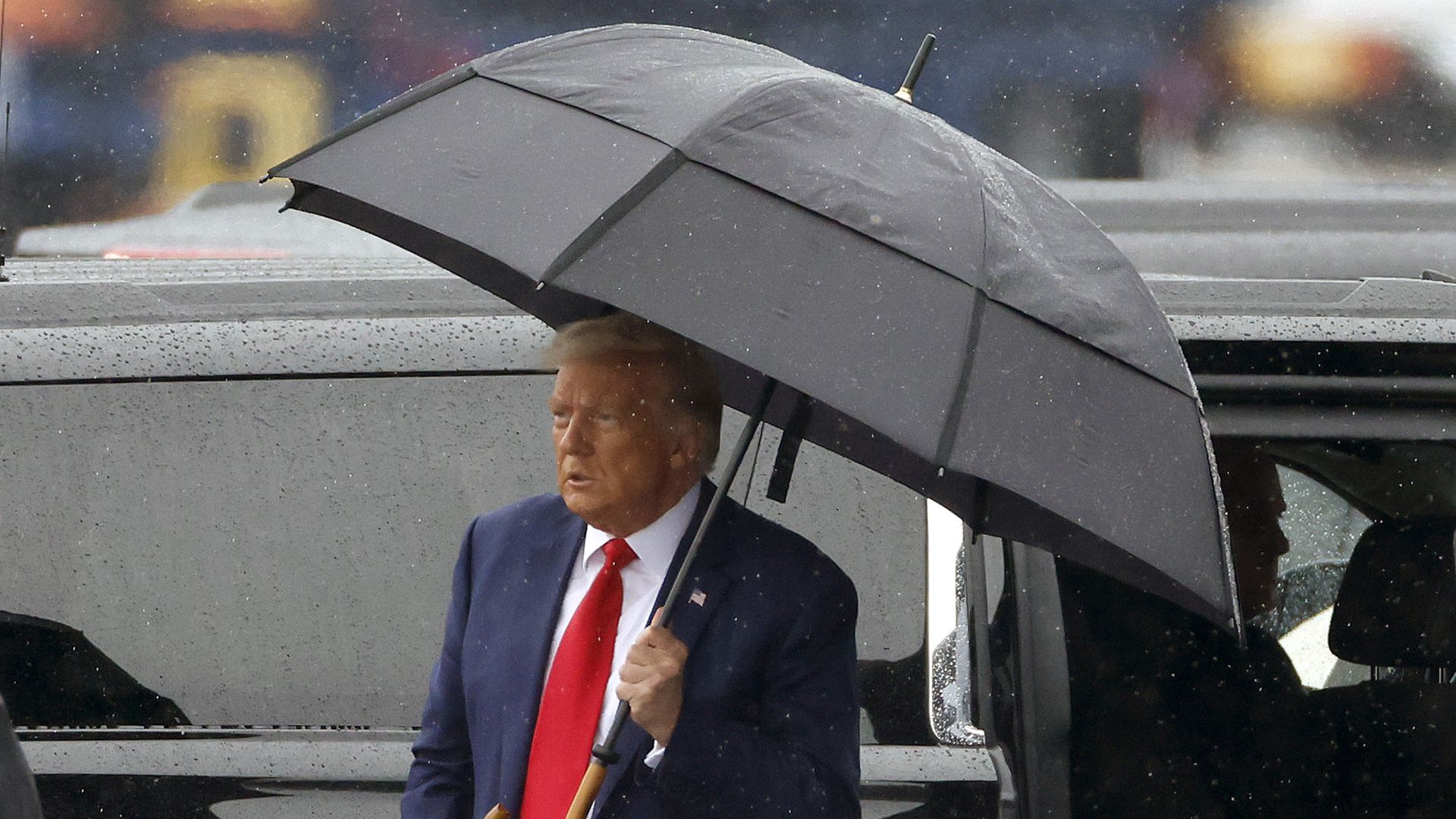 Former President Trump pleaded not guilty Thursday to all federal charges alleging he plotted to overturn the 2020 election.
Why it matters: The GOP presidential frontrunner has now been indicted three times since launching his 2024 campaign.
The former president was charged with conspiracy to defraud the U.S., conspiracy to obstruct an official proceeding, obstruction of and attempt to obstruct an official proceeding and conspiracy against rights.
The latest charges will force Republicans to reengage with the Jan. 6 riot and Trump will appear at the same courthouse where more than 1,000 Capitol rioters charged with crimes have had hearings.
Driving the news: He arrived Thursday shortly before 4PM at the Elijah Barrett Prettyman Federal Courthouse before Magistrate Judge Moxila Upadhyaya.
The former president traveled from his golf club in Bedminster, New Jersey, to D.C.
Catch up quick: Trump was indicted Tuesday by a grand jury convened by special counsel Jack Smith.
He has denied wrongdoing following every indictment against him.
What's next: Trump's next hearing in the case will be Aug. 28. Chutkan intends to set Trump's trial date then.
Upadhyaya gave both sides three date options, two of which were before the first GOP presidential primary debate. (Trump has suggested he won't appear at the debate.)
Both parties agreed upon conditions of release. Prosecutors did not seek pretrial detention.
Go deeper: Read: The indictment against Trump in Jan 6. case
Editor's note: This story is breaking and will be updated.
Trump pleaded not guilty in June to 37 felony counts in a probe related to retaining classified information and obstruction of justice.
He now faces 40 counts in that case, per a revised indictment in late July.
In a separate case this spring, the former president pleaded not guilty to 34 counts of falsifying business records in a Manhattan criminal court related to hush money payments during his 2016 presidential campaign.
Prosecutors allege that Trump conducted a "catch and kill" scheme including the $130,000 payment to adult film actress Stormy Daniels.
Trump also faces a separate inquiry related to his alleged efforts to overturn the 2020 election in Georgia.
Fulton County District Attorney Fani Willis is nearing a decision on his alleged efforts to subvert results in the state.
Go deeper: Trump's legal woes heating up ... How he's controlling the narrative of his legal battles.
Many Republicans were quick to defend Trump following his latest indictment, criticizing it as partisan, with some exceptions.
Driving the news: Former Vice President Mike Pence, a key witness in the Jan. 6 case, took aim at his ex-boss Tuesday, saying Trump's indictment served as a reminder that "anyone who puts himself over the Constitution should never be president of the United States."
In an interview with Fox News Wednesday, Pence, who's running for president, recalled that Trump and "his gaggle of crackpot lawyers" asked him to "literally reject votes" on Jan. 6.
Florida Gov. Ron DeSantis, a fellow GOP presidential candidate, condemned the "weaponization of government" in a statement Tuesday but admitted he had not yet read the indictment.
The big picture: Several Republican lawmakers rushed to Trump's defense and took aim at the Justice Department — a recurring theme within the party.
House Speaker Kevin McCarthy (R-Calif.) without evidence framed the indictment as an effort to divert attention from the recent investigations into Hunter Biden.
Sen. Tim Scott (R-S.C), another GOP presidential candidate, said: "I remain concerned about the weaponization of Biden's DOJ and its immense power used against political opponents," comparing the situation to Hunter Biden's .
Go deeper ... Meet the 2024 presidential candidates
"This is a very sad day for America," Trump told reporters before boarding his plane following his arraignment.
Unlike after his last two indictments, he was not expected to speak from one of his clubs.
He did not take questions.
Trump and his legal team are looking at the prospect of three civil and three criminal trials before Nov. 5, 2024 — Election Day, Axios' Erin Doherty reports.
Why it matters: If the two current criminal trial dates hold, Trump could largely clinch the GOP presidential nomination before any potential convictions.
Winning the presidency would give him a chance to install sympathetic Justice Department officials or even try to pardon himself if he's convicted, Axios reported in June.
Trump's legal peril has been a centerpiece of his campaign, which would likely intensify if he is the Republican nominee.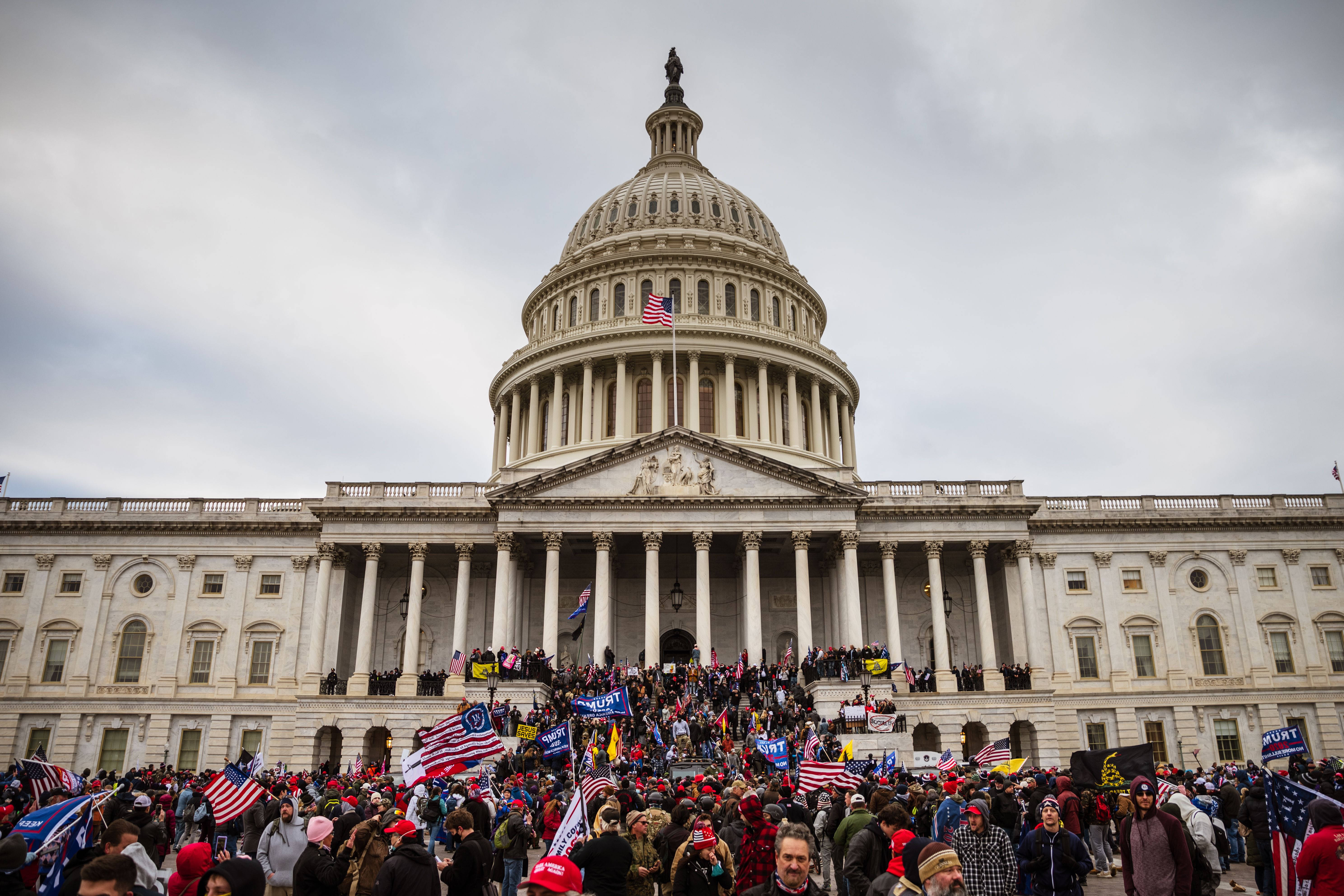 Three police officers who were on duty during the Capitol riot were in the courtroom Thursday, AP reports.
Evan Corcoran, a Trump defense lawyer, was spotted at his arraignment, Axios' Sophia Cai reports.
Corcoran has been a key figure for prosecutors in the Justice Department's high-profile classified documents probe against the ex-president.
Corcoran's notes on his interactions with the former president were used as evidence in the classified documents federal indictment unsealed in June.
He was not at the defense table Thursday.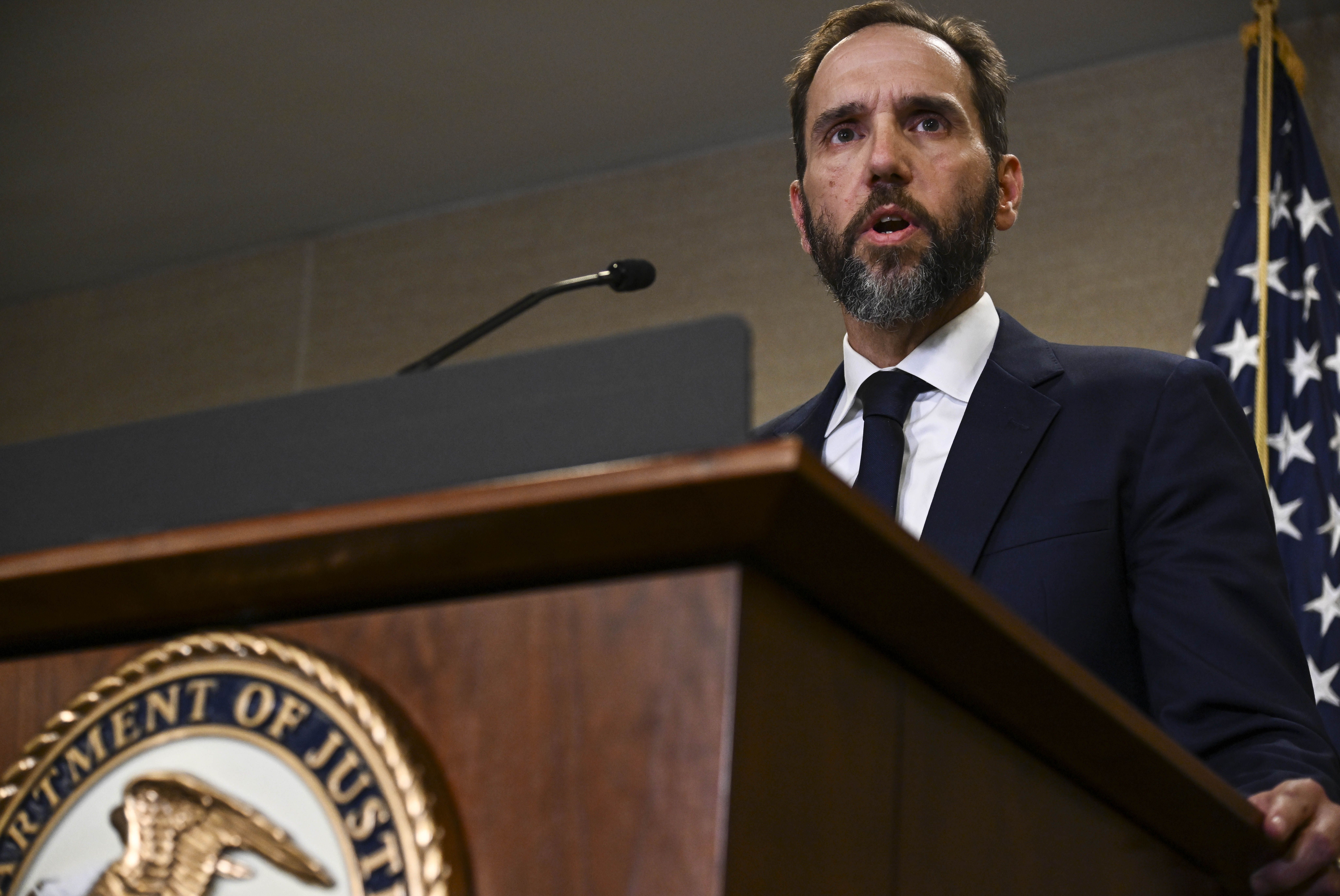 Prosecutors entered the courtroom around 3:45PM ET, Axios' Sophia Cai reports.
Trump's lawyers Todd Blanche and John Lauro appeared in court beside him.
While seated in the courtroom, Trump had some papers in front of him on the table he was looking at.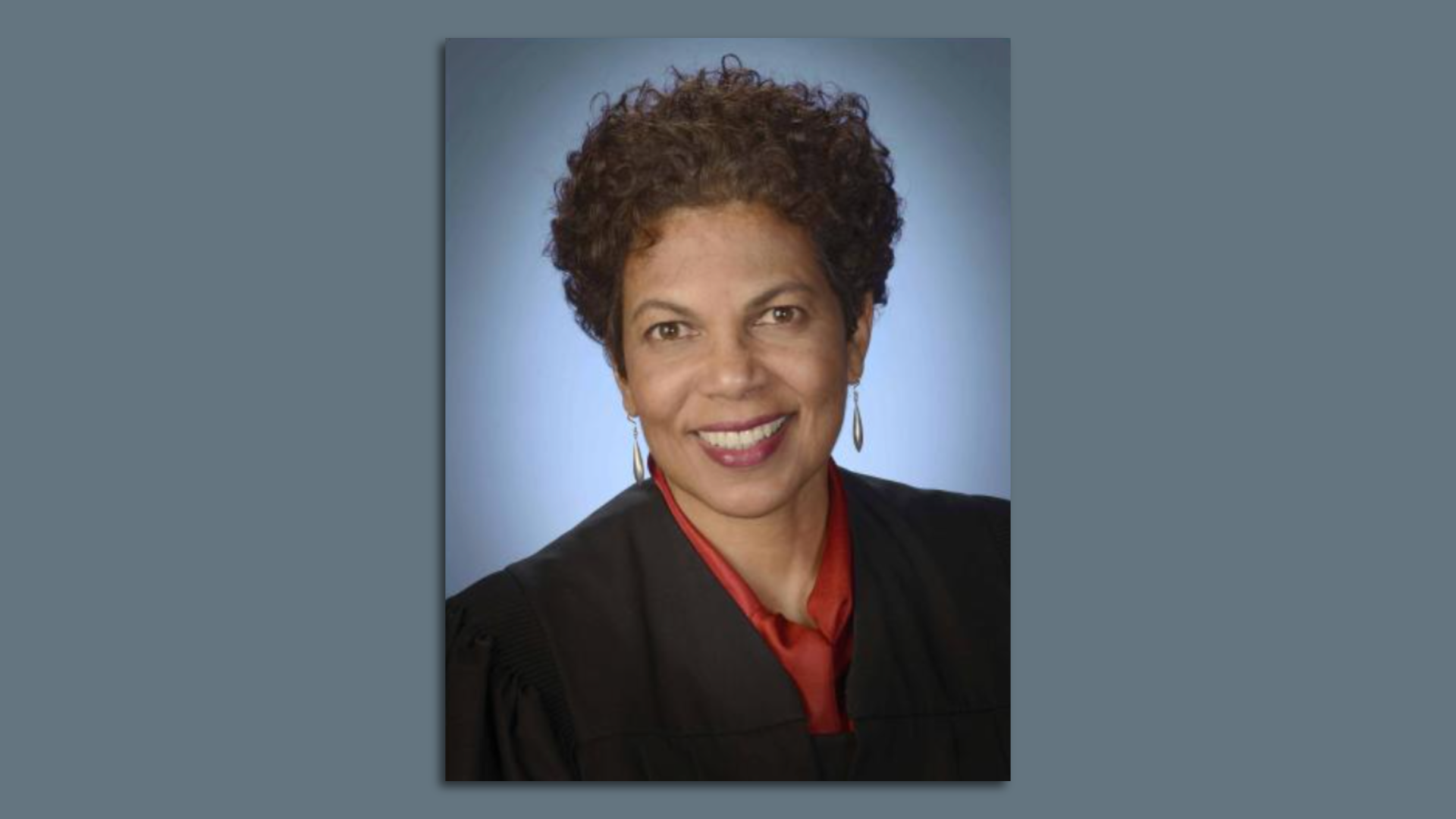 U.S. District Judge Tanya S. Chutkan is scheduled to oversee Trump's case involving his alleged efforts to overturn the 2020 election.
Flashback: The Obama appointee has previously dealt with Trump, denying his 2021 motion to halt records from being turned over to the Jan. 6 committee, writing, "Presidents are not kings, and Plaintiff is not president."
Chutkan has been known to set tough sentences on Jan. 6 defendants, giving out longer sentences than requested by the Justice Department and citing the necessity of consequences for taking part in the insurrection.
Trump's legal team claimed he's been indicted for actions that are protected by the First Amendment, which they say will ultimately exonerate him, Axios' Sam Baker writes.
How it works: The indictment itself acknowledges that Trump had a First Amendment right "to speak publicly about the election and even to claim, falsely, that there had been outcome-determinative fraud during the election and that he had won."
But the indictment is focused on Trump's efforts to stop the election from being certified, and alleges that those efforts amounted to a criminal conspiracy.
Reality check: "There's no First Amendment right to participate in a conspiracy," said Alan Rozenshtein, a University of Minnesota law professor who previously worked in the Justice Department, and has written about the First Amendment implications of prosecuting Trump for his role in Jan. 6.
Trump is not being indicted for what he said. Rather, the legal question is whether his actions amounted to a criminal conspiracy.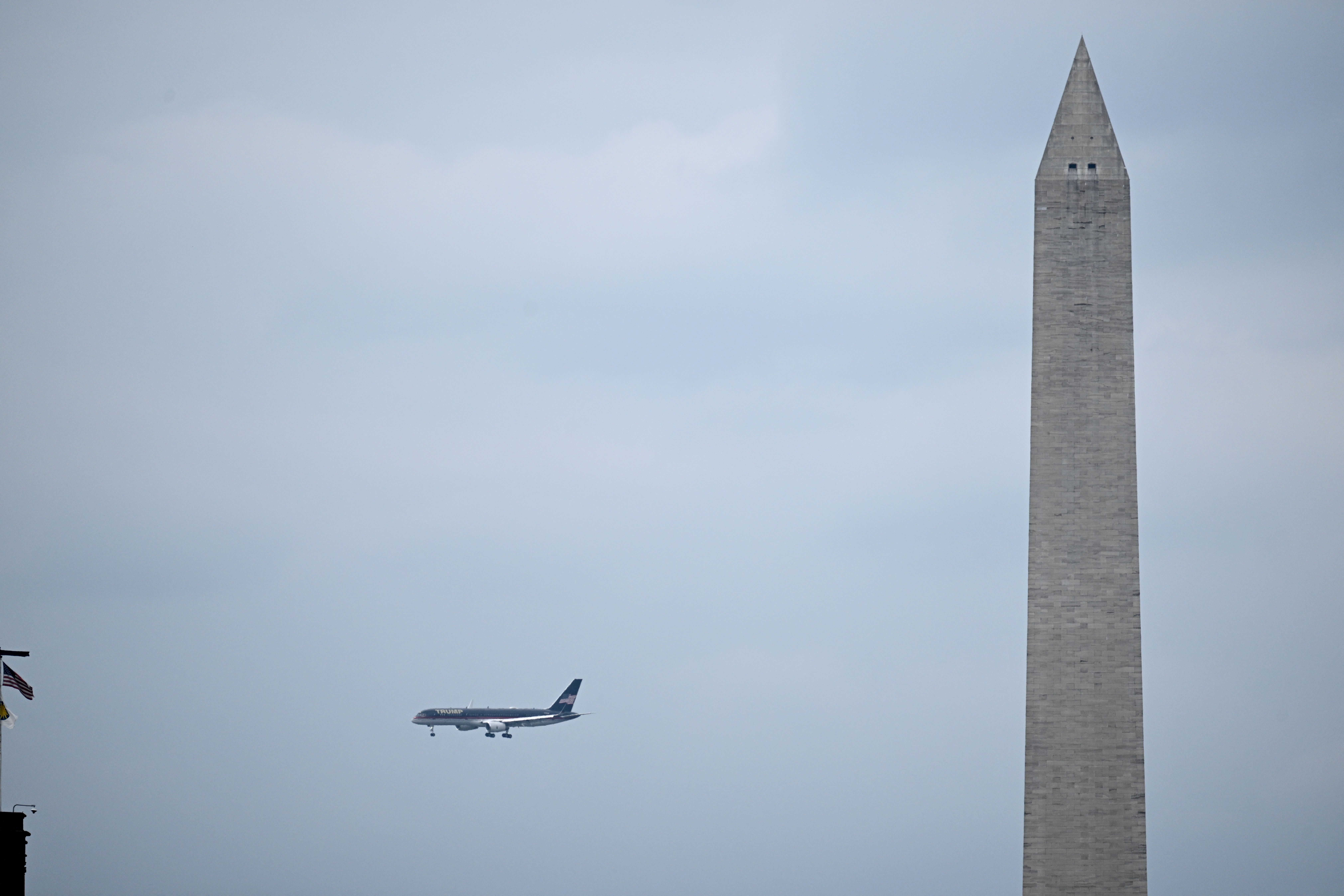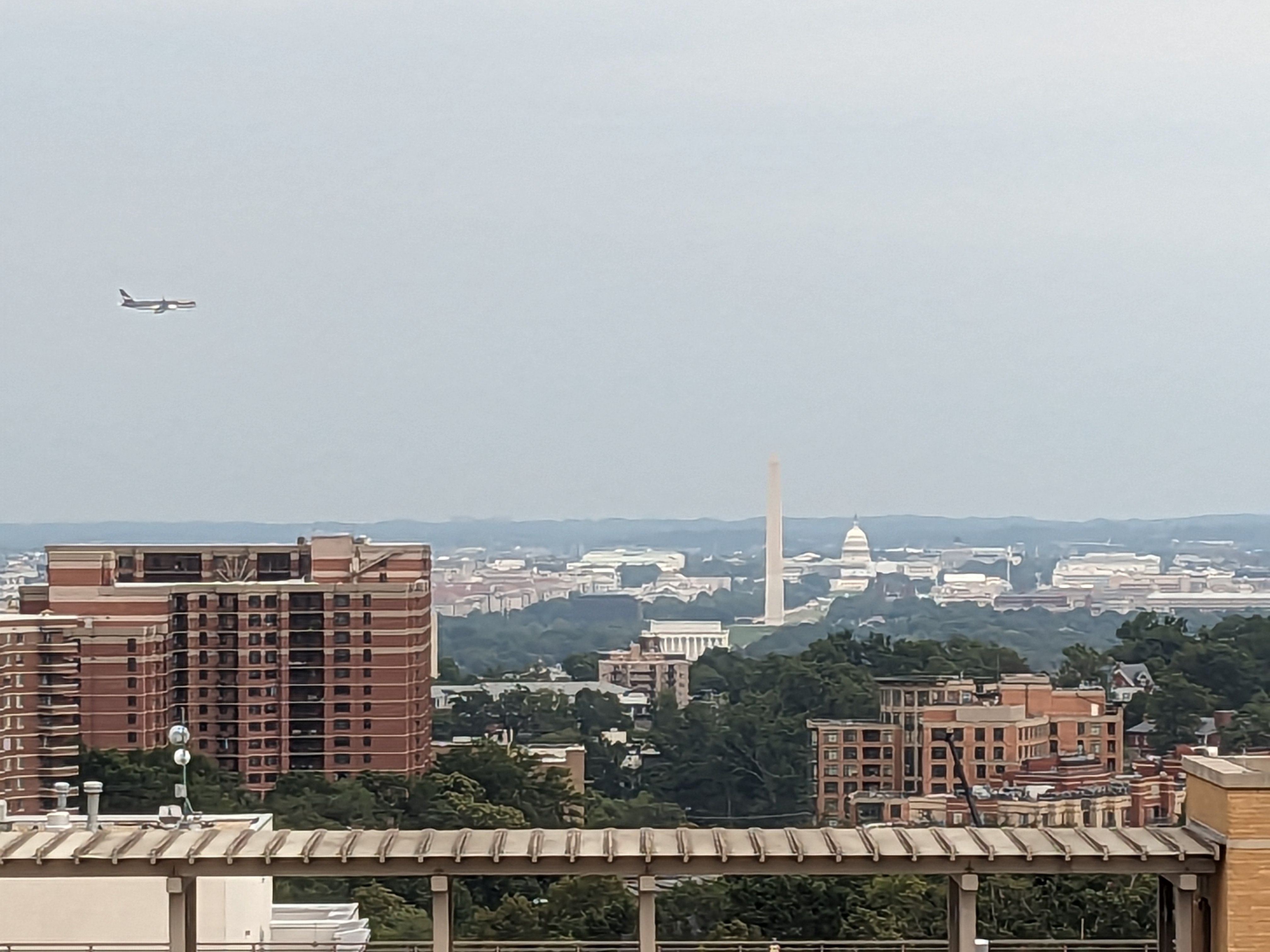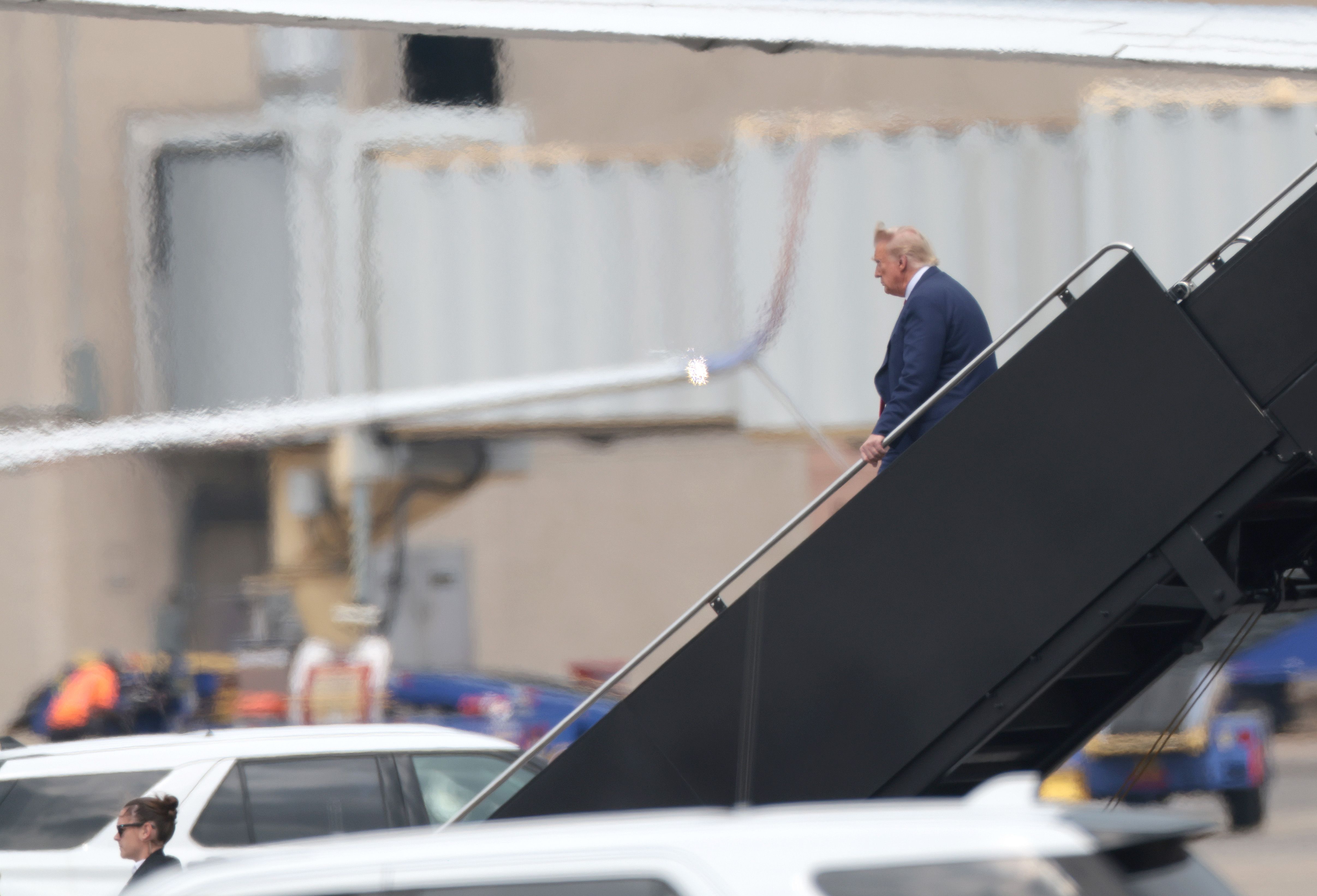 Both supporters and opponents of Trump gathered outside the federal courthouse.
Here's what it looks like on the ground: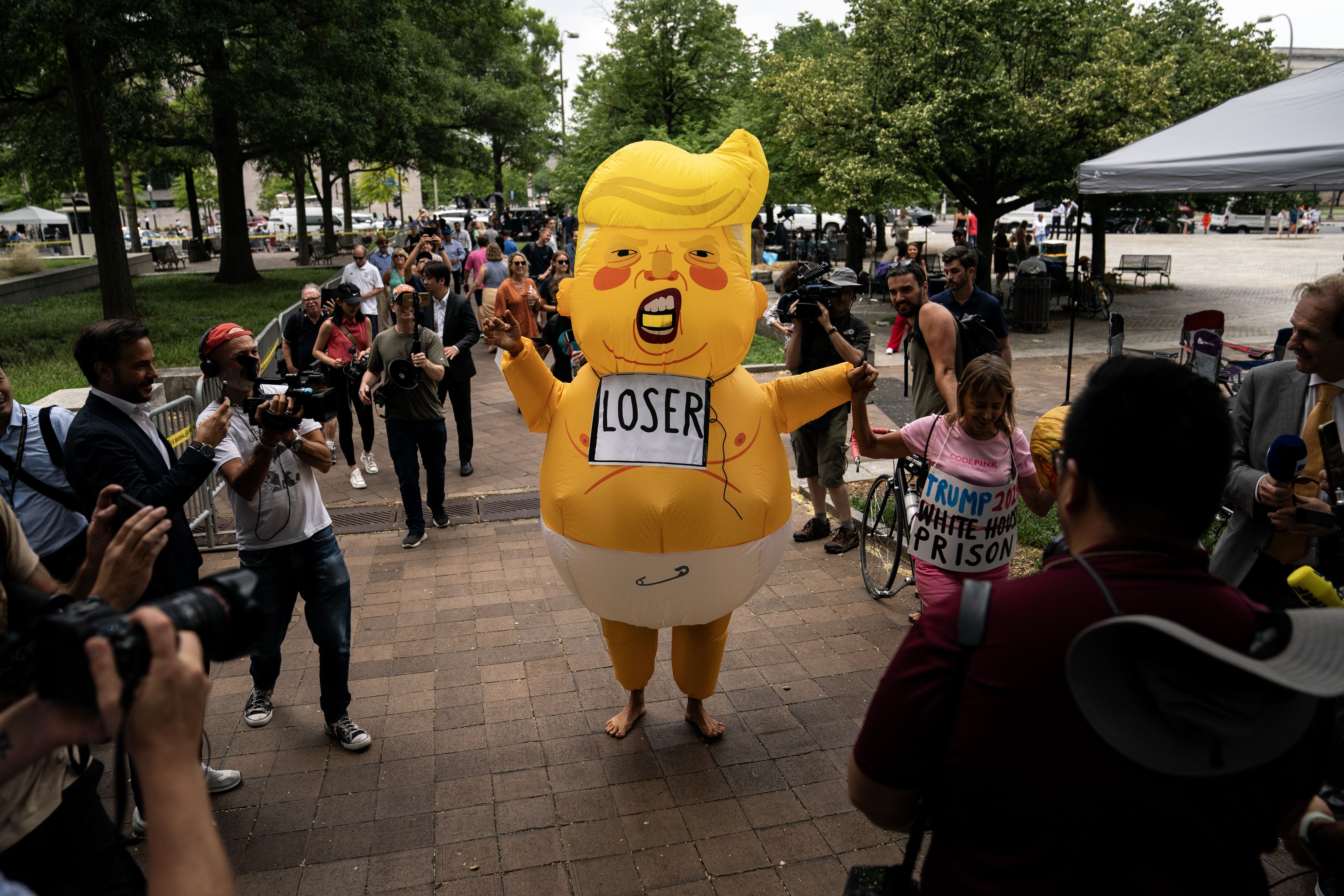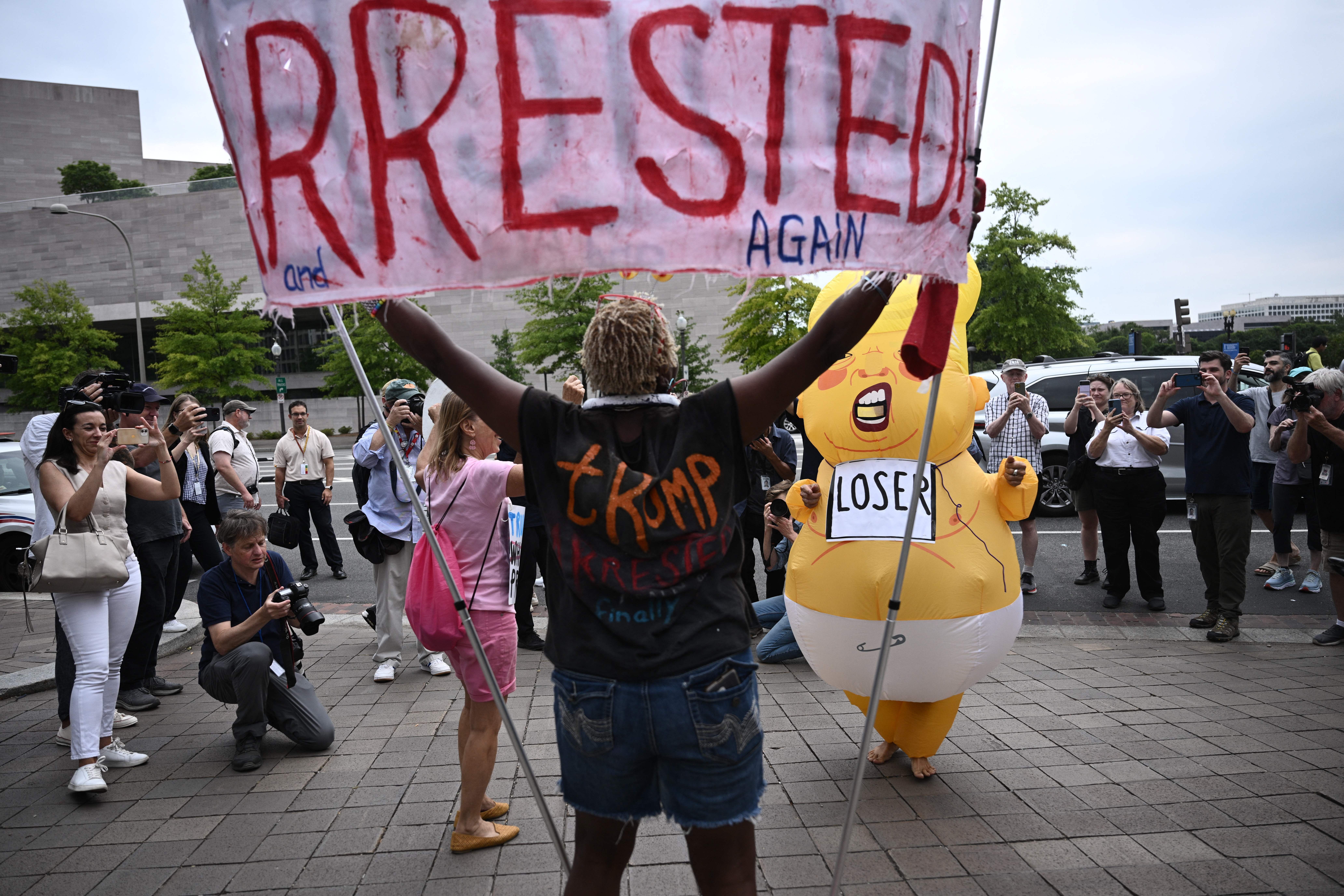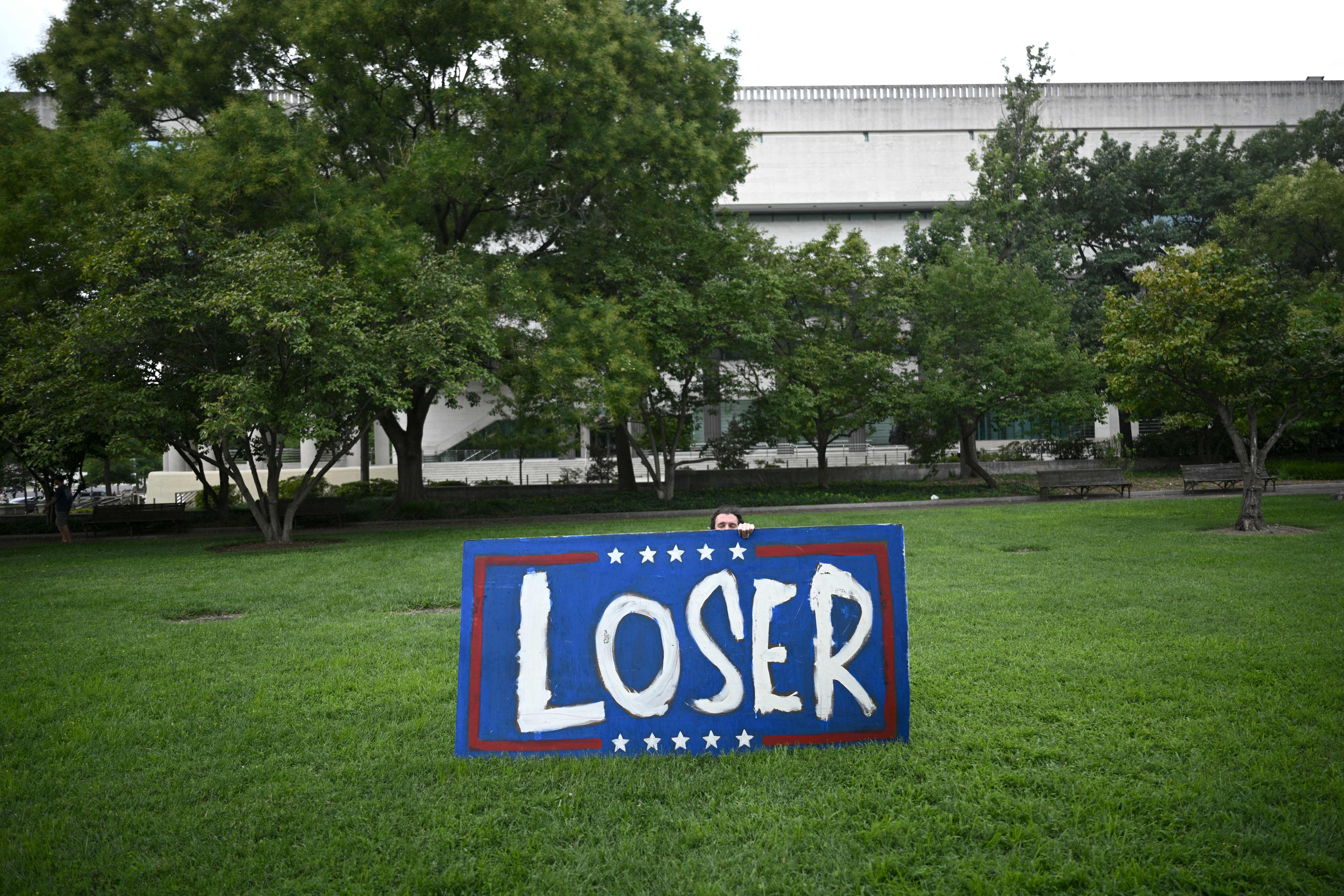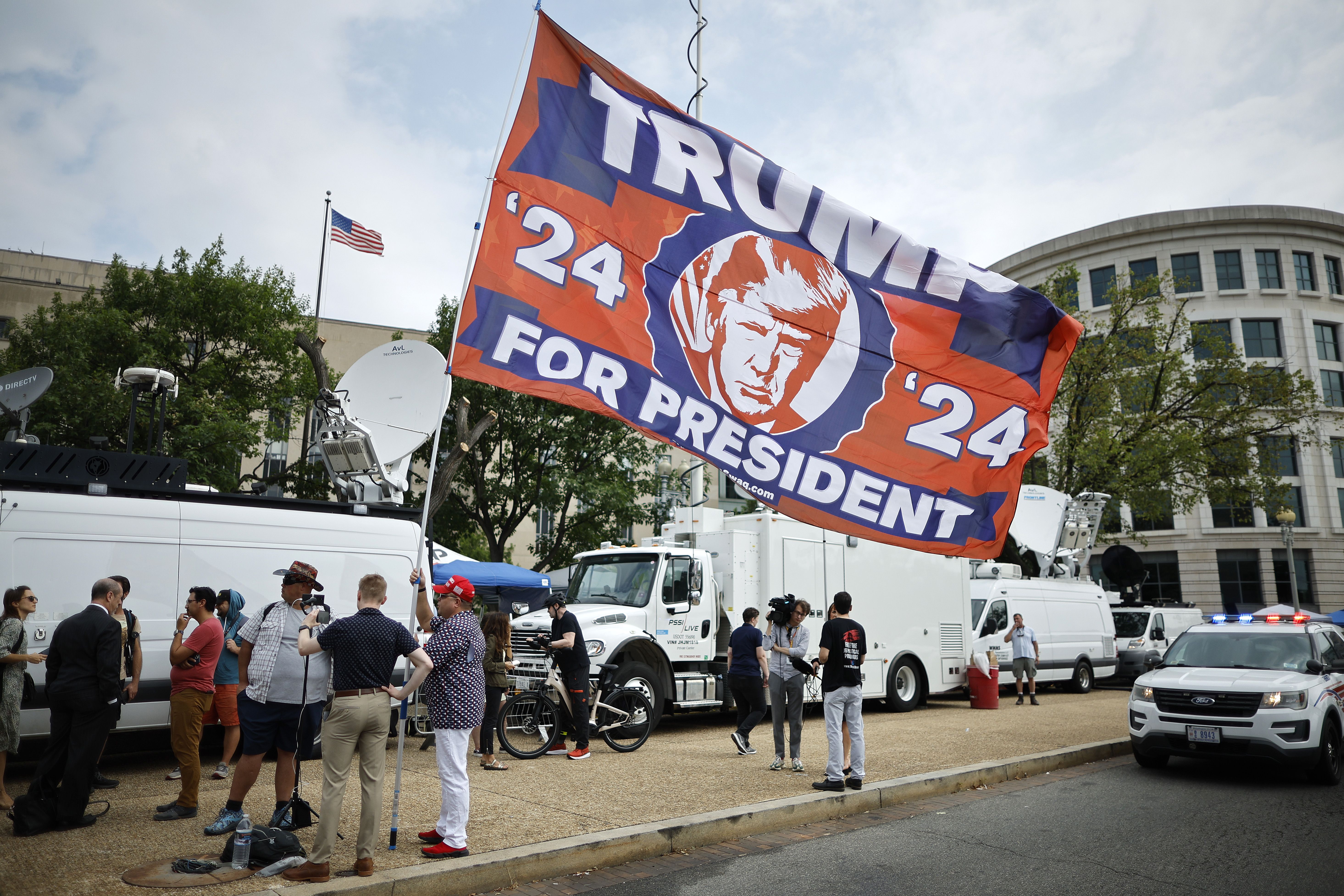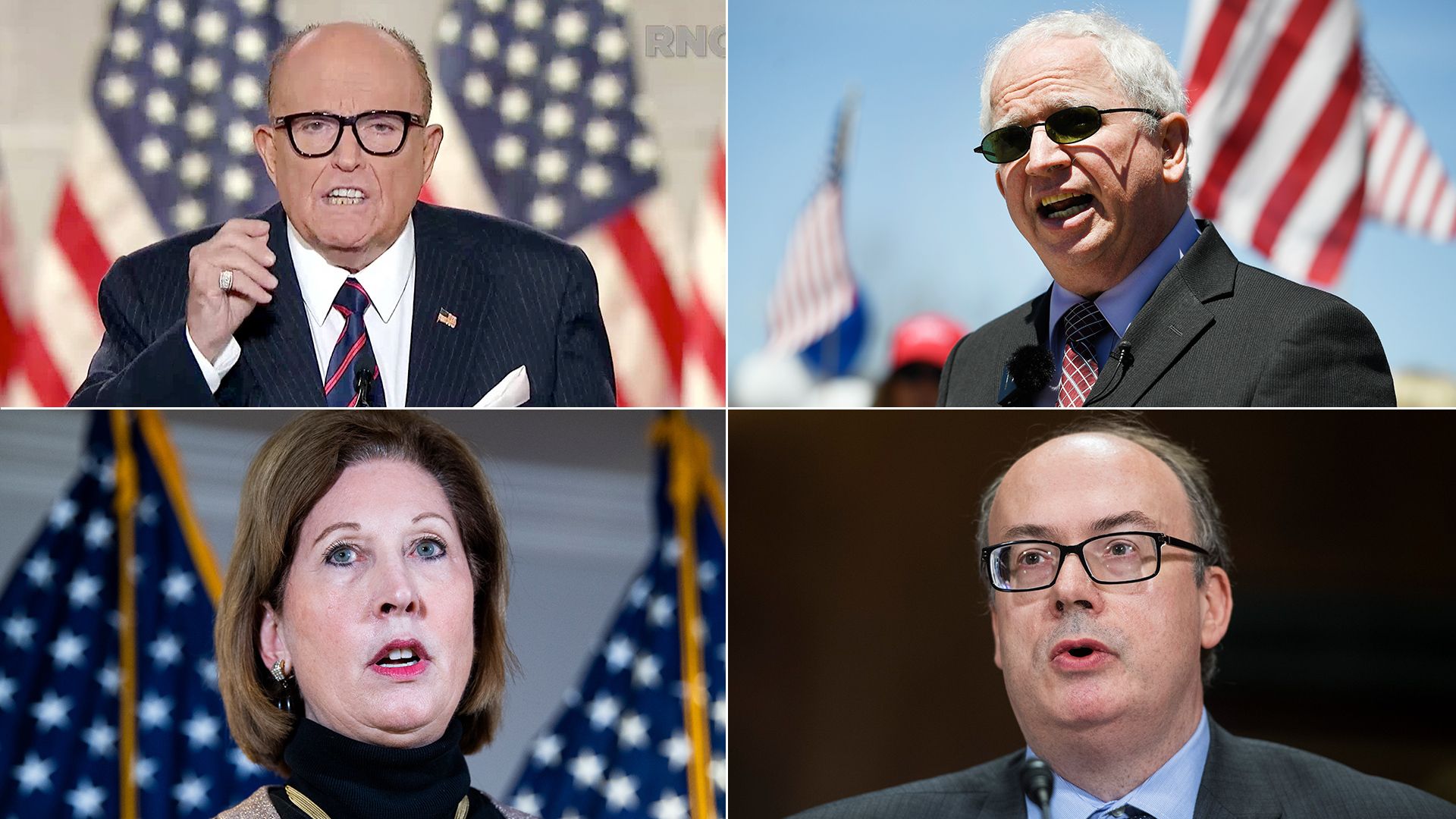 The indictment catalogs a slew of alleged steps Trump and his allies took as part of their bid to retain power after losing the 2020 election:
A five-step plan: Trump and his six co-conspirators followed a five-part plan in order to retain power after losing the 2020 election, from making election fraud claims to trying to induce Vice President Mike Pence to reject the election results.
Three conspiracies: The charges include three criminal conspiracy counts related to Trump's efforts to stay in power.
Six unidentified co-conspirators: Trump helpers referenced in the indictment, but not named, are described as four attorneys, a Justice Department official, and a political consultant.
Seven lawmakers: Trump and his allies allegedly reached out to six senators and a congressman during and after the Jan. 6 Capitol riot.
Seven states: Trump and his co-conspirators allegedly tried to organize slates of fake electors in Arizona, Georgia, Michigan, Nevada, New Mexico, Pennsylvania and Wisconsin.
Go deeper