What's next for Trump in the Jan. 6 legal case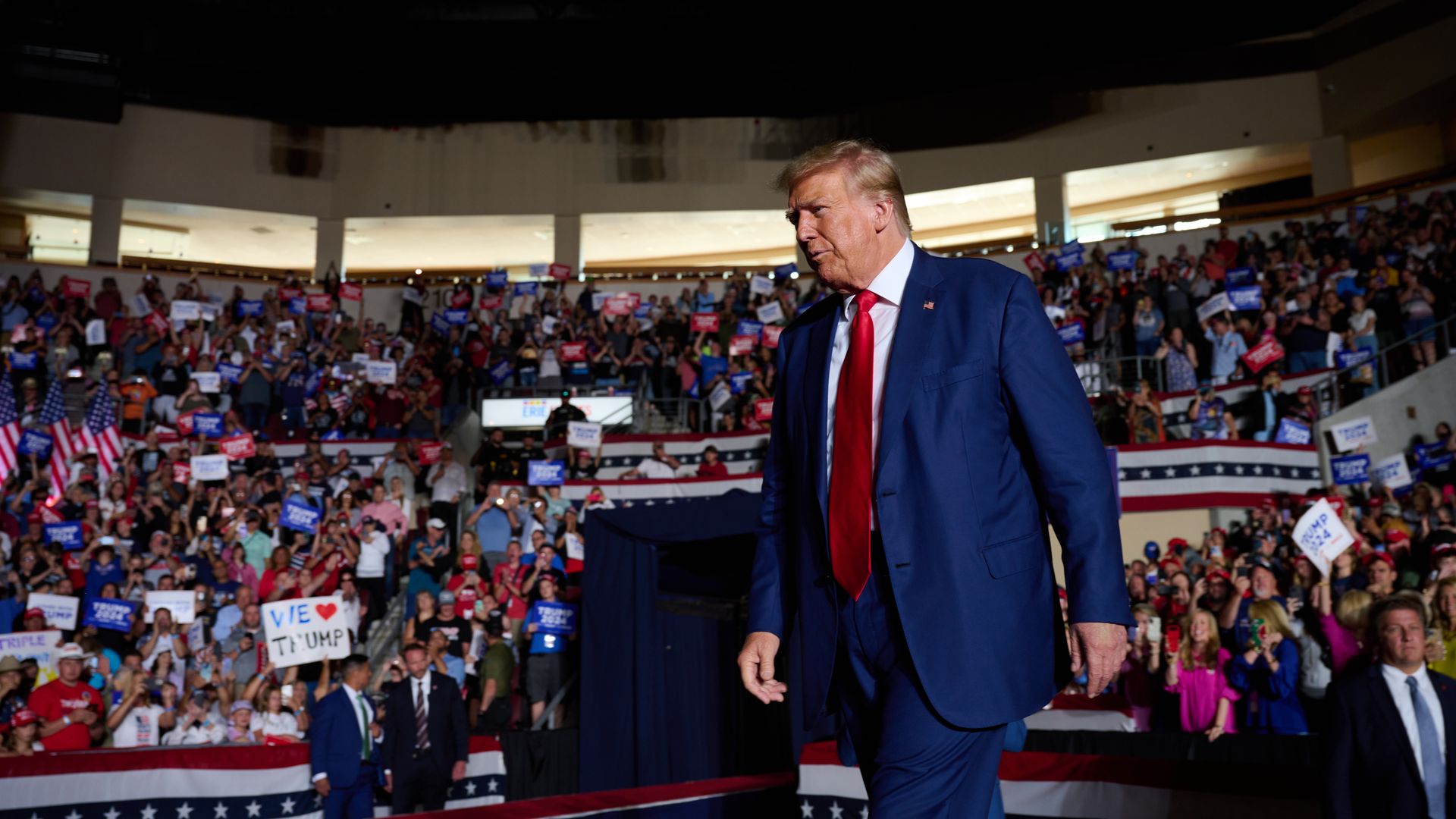 Former President Trump is set to appear in court this week after being indicted for a historic third time on Tuesday, further complicating his 2024 bid for the White House.
The big picture: Special counsel Jack Smith investigated Trump's efforts to interfere with the peaceful transfer of power after the 2020 election, and a federal grand jury indicted him for his actions on and leading up to the Jan. 6 Capitol attack.
When Trump will appear in court
Trump is expected to make his first appearance in Washington federal court for his arraignment in the Jan. 6 case on Thursday.
He's been scheduled to appear before Magistrate Judge Moxila Upadhyaya at 4pm ET, per the Department of Justice.
Trump will appear "either virtually or in person," depending on what the judge asks, his lawyer John Lauro told CNN.
U.S. District Judge Tanya S. Chutkan has been assigned to oversee the case.
How Trump will defend himself
Lauro said the former president's defense for the newest charges will focus "on the fact that what we have now is an administration that has criminalized the free speech and advocacy of a prior administration."
"So literally," Lauro added, "what we have is an attack — and really an effort to not only criminalize, but also censor free speech."
Lauro also said the trial should happen after the election.
What will happen to the co-conspirators
Trump's latest indictment mentions six people who helped carry out the alleged plot to overturn the 2020 election. None have been indicted, but they face potential criminal liability.
While the indictment did not reveal their identities, five of their descriptions seem to point to identifiable attorneys, including Rudy Giuliani. It remains unclear who the sixth co-conspirator is.
Trump's other legal threats
In the weeks ahead, Trump also faces a potential fourth indictment in the Georgia investigation into efforts to overturn the state's 2020 election results.
Fulton County District Attorney Fani Willis is leading that investigation and is expected to announce her charging decisions by by Sept. 1.
The trial in the Manhattan case against Trump is scheduled for March — less than three weeks after Super Tuesday, when more than a dozen states will vote.
Meanwhile, a trial date is set for May 20 in Smith's other case against Trump — focused on his handling of classified documents — after most primary race contests.
Go deeper