Rudy Giuliani should be disbarred in D.C., ethics panel says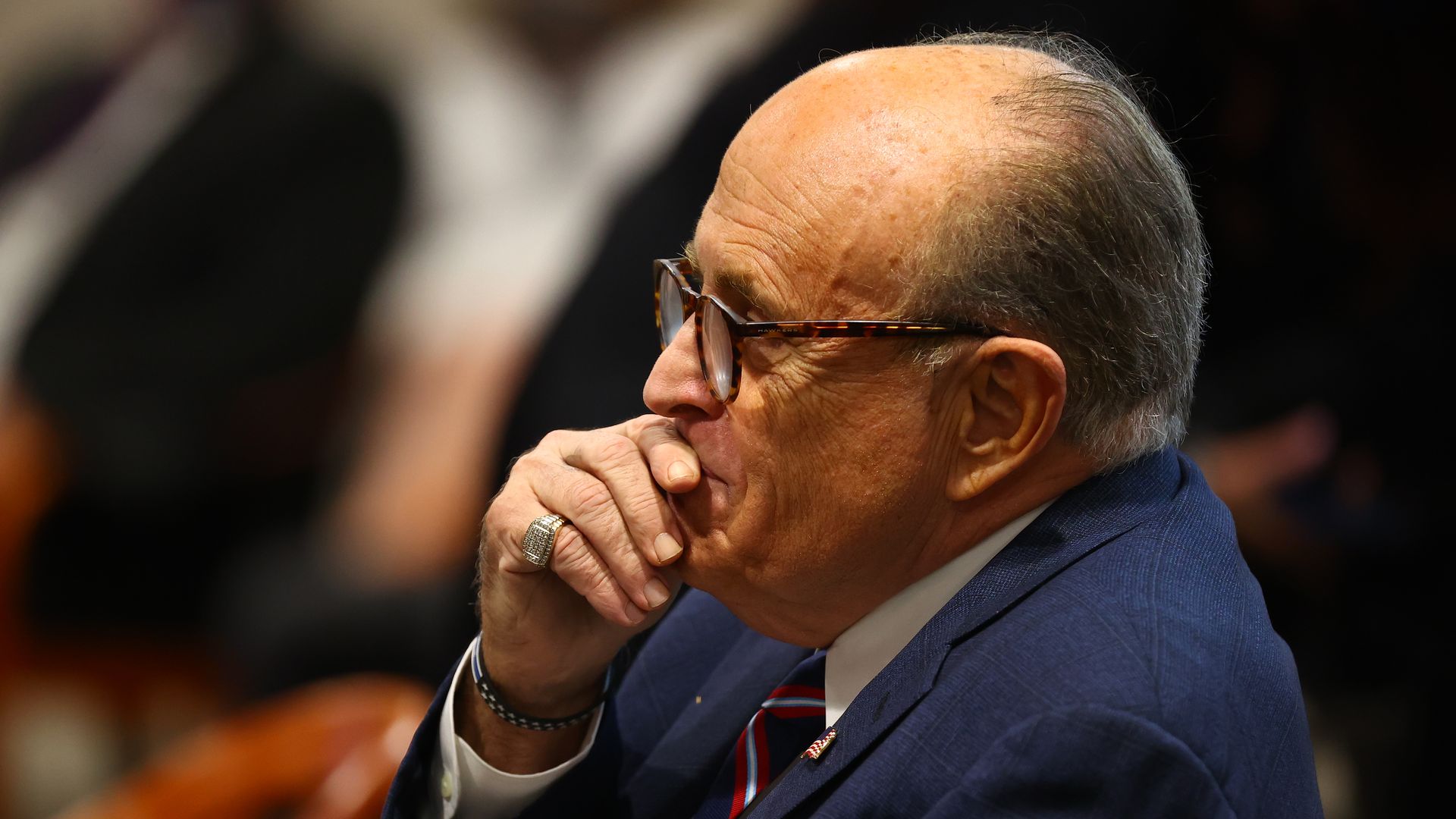 An attorney disciplinary committee has recommended that Rudy Giuliani be disbarred in D.C. over his attempts to help former President Trump overturn the 2020 election results.
Driving the news: In a report filed Friday, the panel said Giuliani's "effort to undermine the integrity of the 2020 presidential election has helped destabilize our democracy."
"He sought to disrupt a presidential election and persists in his refusal to acknowledge the wrong he has done," the report said. "For these reasons, we unanimously recommend that Mr. Giuliani be disbarred."
Why it matters: While Giuliani has been an inactive member of the D.C. bar since 2002, it brings the former New York City mayor — once a top prosecutor in Manhattan — one step closer to losing the ability to practice law in the nation's capital.
He's been a D.C. bar member since 1976.
Background: The disciplinary arm of the D.C. bar filed the ethics charge against Giuliani last year.
It relates to claims Giuliani made in a Pennsylvania lawsuit that attempted to block the certification of 2020 presidential election results.
A federal judge in Pennsylvania dismissed the case.
Zoom in: In the report, the panel recognized Giuliani's public service, including his response to 9/11 attacks while serving as mayor.
"The misconduct here sadly transcends all his past accomplishments," the report said. "It was unparalleled in its destructive purpose and effect."
Flashback: In December 2022, the committee said Giuliani had violated the rules of professional conduct for the false election fraud claims.
The big picture: Another ex-attorney for Trump, John Eastman, faces 11 disciplinary charges and disbarment in California for his role in trying to overturn the results of the 2020 presidential election.
Read the report here:
Go deeper