Trump's ex-attorney facing 11 disciplinary charges, disbarment in California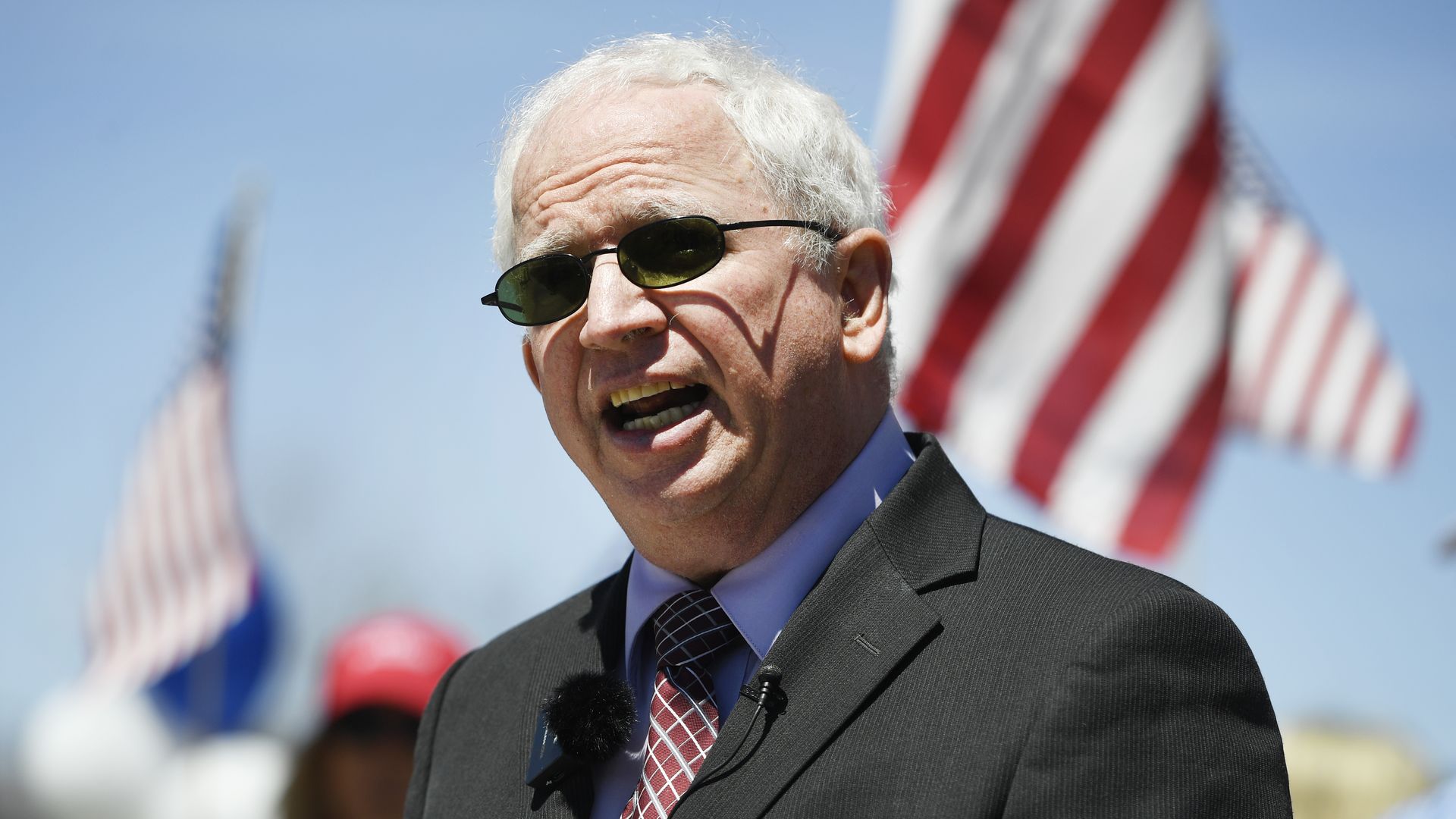 Former President Trump's ex-attorney John Eastman is at risk of losing his law license in California for allegedly helping Trump execute "a strategy, unsupported by facts or law, to overturn the legitimate results of the 2020 presidential election."
Why it matters: The State Bar of California filed 11 disciplinary charges against Eastman Thursday and said it "intends to seek Eastman's disbarment before the state bar court."
Details: The State Bar alleges Eastman "engaged in a course of conduct to plan, promote, and assist" Trump in his efforts to overturn the 2020 election.
The office pointed to Eastman's speech at a rally outside the White House on Jan. 6, 2021, shortly before the Capitol riot.
Eastman's speech "contributed to provoking a crowd to assault and breach" the U.S. Capitol and intimidate former Vice President Mike Pence in order to "prevent the electoral count from proceeding," according to the release.
What they're saying: "There is nothing more sacrosanct to our American democracy than free and fair elections and the peaceful transfer of power," said George Cardona, the State Bar's chief trial counsel. "For California attorneys, adherence to the U.S. and California Constitutions is their highest legal duty."
Eastman's attorney, Randall Miller, said in a statement that Eastman disputes "every aspect" of the charges.
"Any lawyer engaged to provide his or her legal assessment in a dynamic, consequential, and often emotional arena should be deeply troubled by the notion that a licensing authority (bar) can take their license if they do not like the lawyer's advice, or find the advocacy distasteful," Miller stated.
Flashback: Eastman championed the legal theory that Trump used to pressure Pence to overturn the 2020 presidential election results, Axios reports.
Go deeper