How Trump commands the narrative of his own legal woes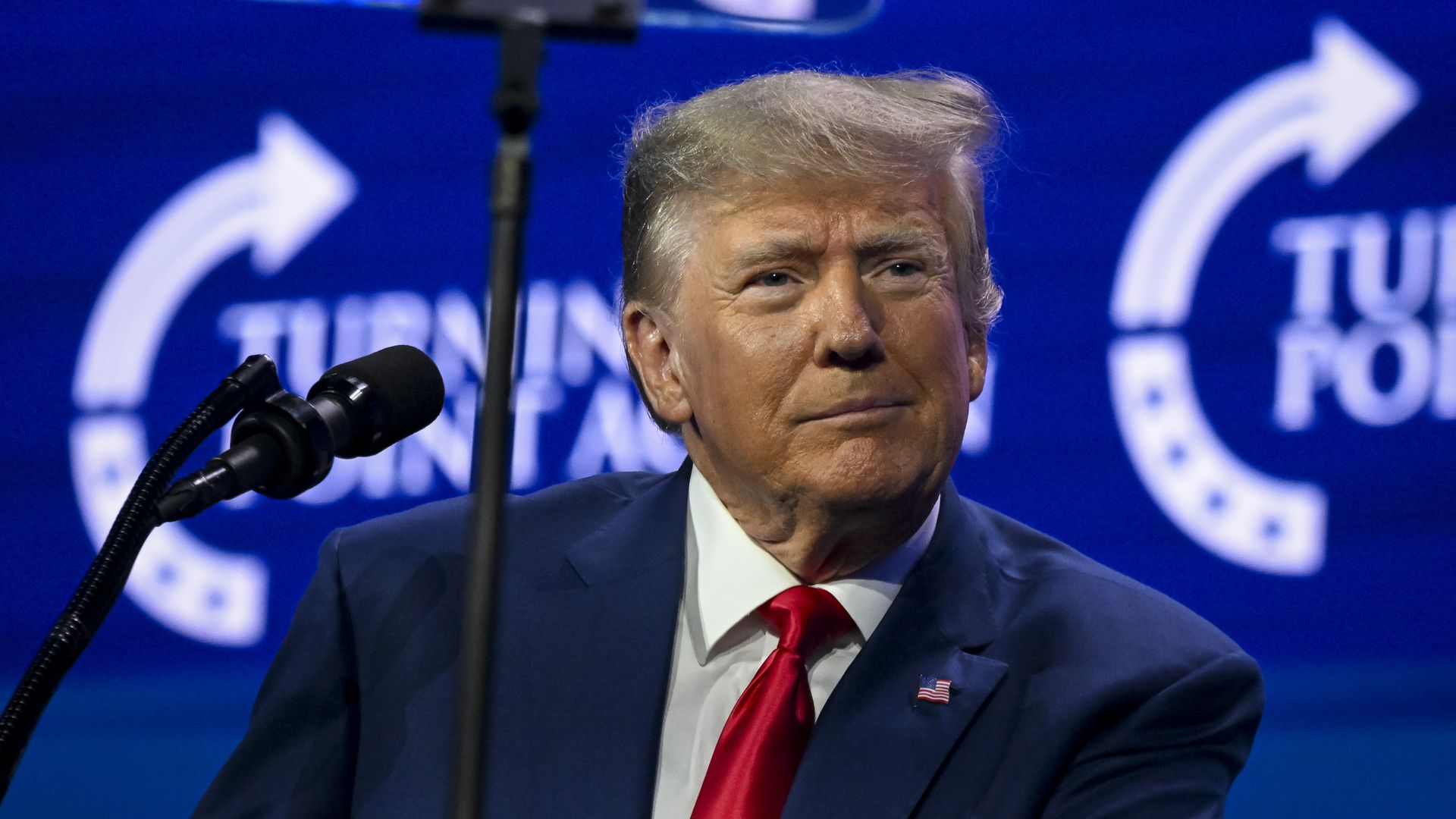 Former President Trump did it again Tuesday: He announced he was likely to be indicted before any announcement by prosecutors, allowing him to frame the news on his terms — and cast himself as a victim.
Why it matters: The unusual strategy — most criminal defendants aren't eager to publicize such things — allows Trump to minimize surprise among his supporters, go on the offensive against prosecutors, and continue to say he's being targeted by a partisan "witch hunt."
The likelihood of an indictment in the Justice Department's probe of his role in the Jan. 6 riots — combined with his insistence that he and the Republican Party are the real victims — all but ensures that his legal woes will continue to overshadow coverage of his GOP rivals in the 2024 primary.
"Preempting the government's eventual announcement if an indictment is issued allows Mr. Trump to crowd out media coverage on any political rivals and put out his own narrative long before the indictment itself drops," national security attorney Bradley Moss told Axios in an email.
Driving the news: Trump on Tuesday wrote on his Truth Social account that he received a letter Sunday from special counsel Jack Smith, informing the former president that he is a target of the grand jury investigation into efforts to overturn results of the 2020 election.
The letter, Trump wrote, gave him "a very short 4 days to report to the grand jury, which almost always means an arrest and indictment."
Trump's post on Tuesday was ahead of his televised town hall with sympathetic Fox News commentator Sean Hannity — and came as Florida Gov. Ron DeSantis' first mainstream media interview as a presidential candidate, with CNN, was about to be aired.
It's not the first time the public has learned of a looming, historic indictment through Trump's social media platform.
On June 8, Trump said on Truth Social that he had been indicted by the Justice Department in the criminal probe into his handling of classified documents after leaving office.
The next day, the indictment was unsealed with charges related to retaining classified information and obstruction of justice.
Trump also took to Truth Social less than two weeks before he was indicted by a Manhattan grand jury as part of the years-long investigation into his role in hush money paid to adult film actress Stormy Daniels in 2016.
"The far [and] away leading Republican candidate [and] former president of the United States of America will be arrested on Tuesday of next week," Trump wrote on March 18, before he was handed the charges on March 30.
Between the lines: Trump's preemptive announcements force his primary opponents on the record, as his supporters and conservative media pressure candidates to speak out for Trump.
Dedicated supporters of the former president — and others who are more lukewarm but fear a backlash from the party's conservative base — have followed Trump's lead.
Without commenting on the seriousness of the charges facing Trump — or even knowing what the likely charges are — many Republicans have accused the Biden administration of "weaponizing" the Justice Department against the GOP.
Zoom out: Trump, facing a range of legal challenges, has been the consistent frontrunner in the crowded GOP primary.
"There is no such thing as 'bad news' in his view," Moss said. "So long as he is the center of attention, he is fine with it."
Go deeper: The legal woes surrounding Trump and his indictment
Go deeper