GOP's uncomfortable Trump defense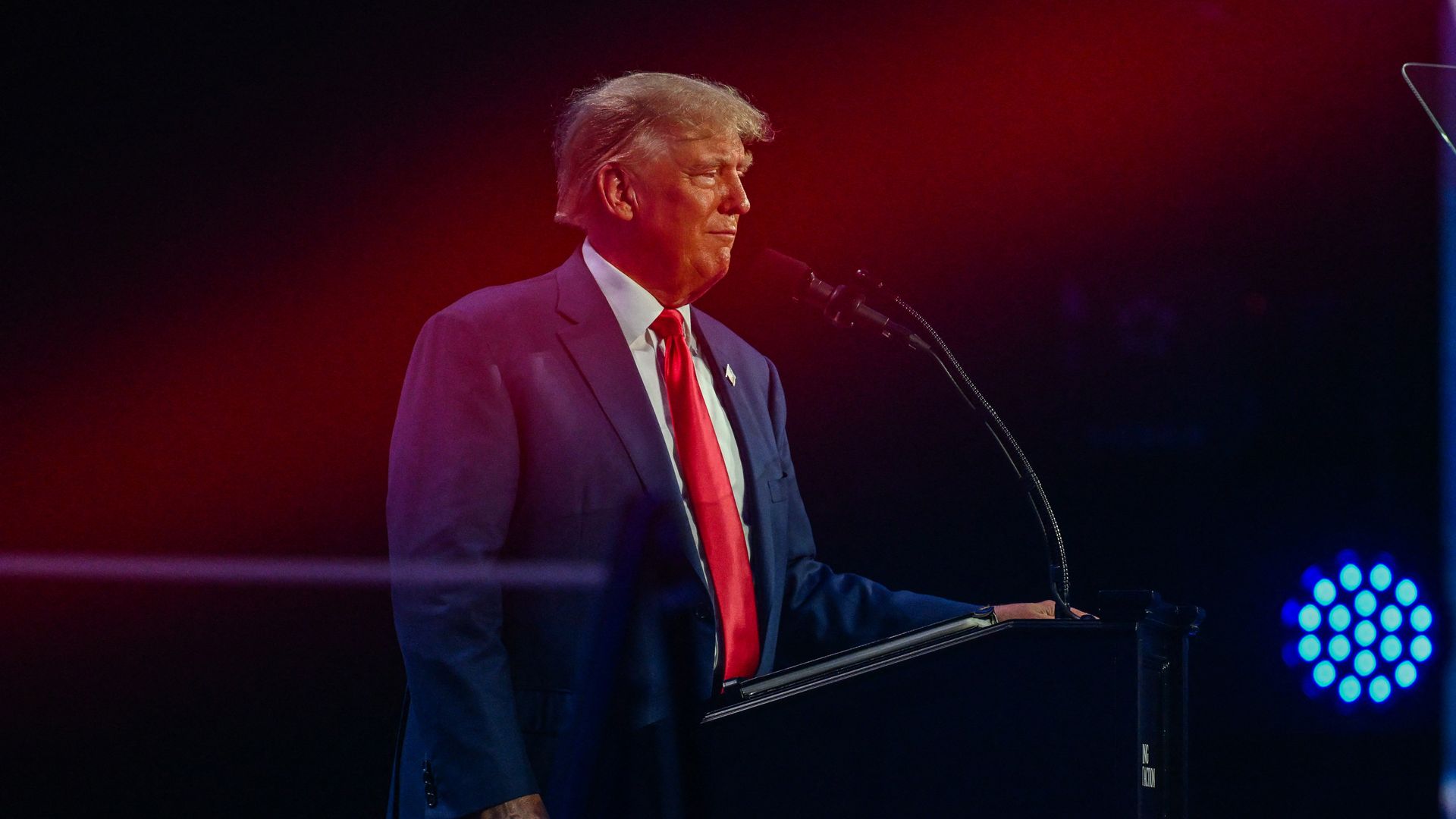 Republicans' playbook for defending Donald Trump is likely to face its biggest test in the coming weeks, as special counsel Jack Smith appears set to indict the former president for his efforts to overturn the 2020 election.
Why it matters: Jan. 6 is a proven political albatross for Republicans. Trump's refusal to accept the election results has allowed Democrats to paint the GOP as extremist and anti-democratic — a message that resonated in the midterms as Trump-backed election deniers were defeated across the board.
Driving the news: The GOP lawmakers who rushed to defend Trump today did not seek to rationalize his widely condemned behavior in the period after the 2020 election — instead painting him as the victim of political persecution.
Polls suggest that playbook was effective after Manhattan DA Alvin Bragg, a Democrat, indicted Trump on years-old allegations of illegal hush money payments.
But fewer Americans were convinced of a partisan "witch hunt" after Smith, a veteran federal prosecutor, charged Trump with mishandling classified documents.
What to watch: Convincing the public to ignore charges over Jan. 6 — a violent scene many Americans watched on national television — could prove to be an immense challenge, given that GOP leaders blamed Trump at the time for creating the conditions for the Capitol attack.
After Jan. 6, House Speaker Kevin McCarthy (R-Calif.) publicly said Trump "bears responsibility" for the mob's attack — and privately weighed pushing the then-president to resign.
On Tuesday, McCarthy tweeted: "President Trump just increased his lead in the polls. So what does the Biden Administration do next? Weaponize government to go after President Biden's number one opponent."
Between the lines: What remains unclear — and seemingly irrelevant to the Republicans preemptively defending Trump — is what criminal charges Smith is expected to present to the grand jury.
The big picture: As soon as next month, Trump could be facing four indictments in four different jurisdictions — with a grand jury now meeting in Georgia to weigh charges for his efforts to overturn the state's election.
Trump's legal troubles are unprecedented in U.S. history — and yet the overwhelming consensus is that the indictments will only help him secure the GOP nomination.
One key dynamic many Republicans are dreading: A Jan. 6 indictment all but guarantees Trump's false election claims — both in court and in his public rhetoric — remain at the center of the national debate throughout the 2024 campaign.
Go deeper