Pence blasts Trump and "crackpot lawyers" advising him on Jan. 6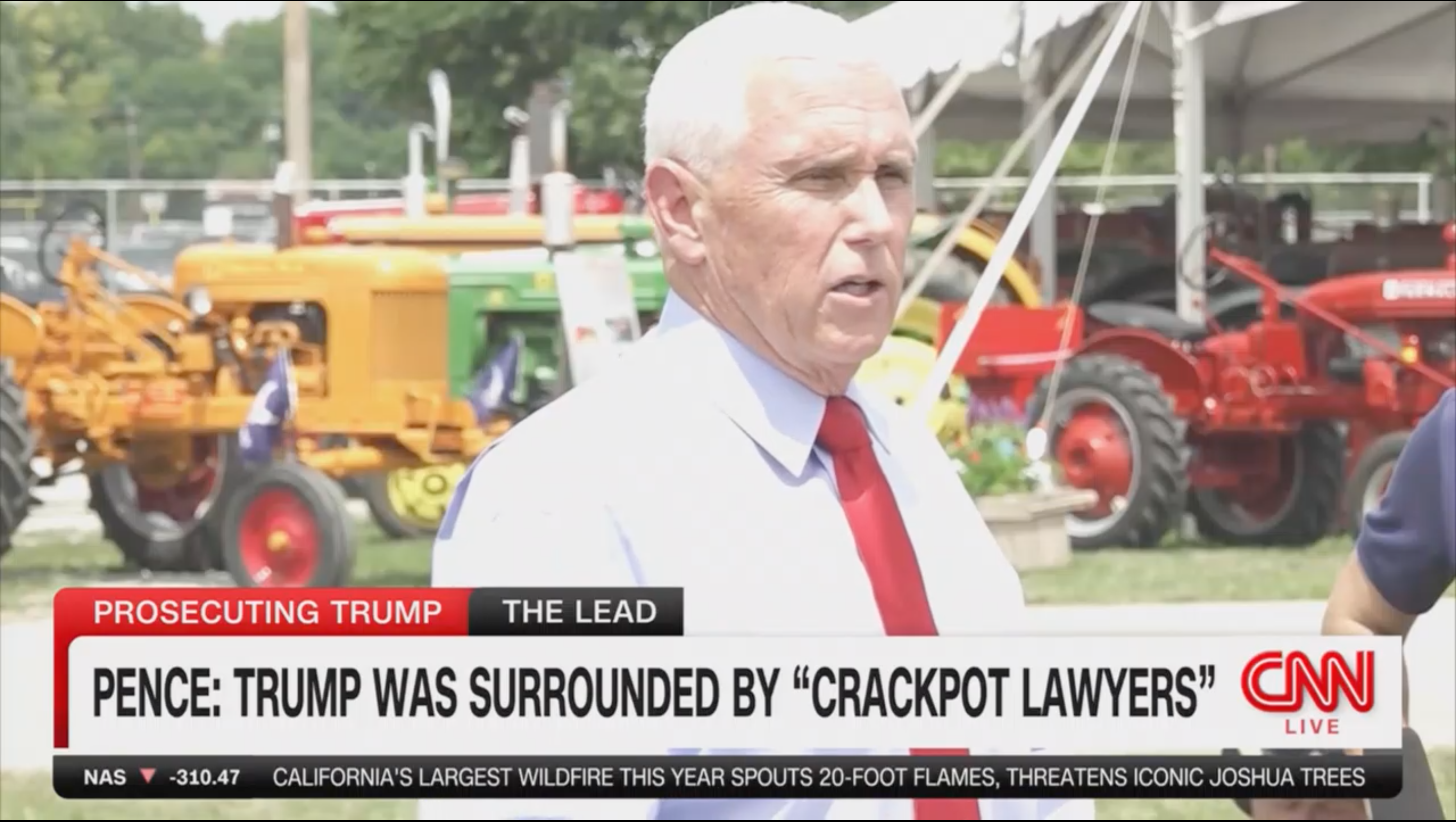 Former Vice President Mike Pence delivered one of his harshest rebukes yet of his former boss Wednesday, telling Fox News that former President Trump and "his gaggle of crackpot lawyers" asked him to "literally reject votes" on Jan. 6.
Why it matters: Pence, who is running for the 2024 GOP nomination, had refrained from overtly criticizing Trump on the campaign trail. That appears to have changed after Trump was indicted Tuesday for his attempts to overturn the 2020 election.
Driving the news: Trump lawyer John Lauro said on CNN Tuesday night that the former president asked Pence to "simply pause the voting" on Jan. 6, when the vice president presided over a joint session of Congress certifying Joe Biden's Electoral College victory.
"There's nothing inherently unconstitutional or illegal about that. ... Mr. Trump is not a lawyer. He's a businessman," Lauro argued.
Pence shot back Wednesday: "The American people deserve to know that President Trump and his advisers didn't just ask me to pause. They asked me to reject votes, return votes, essentially to overturn the election."
Such an unprecedented move "would have resulted in the issue being turned over to the House of Representatives, and literally chaos would have ensued," Pence added.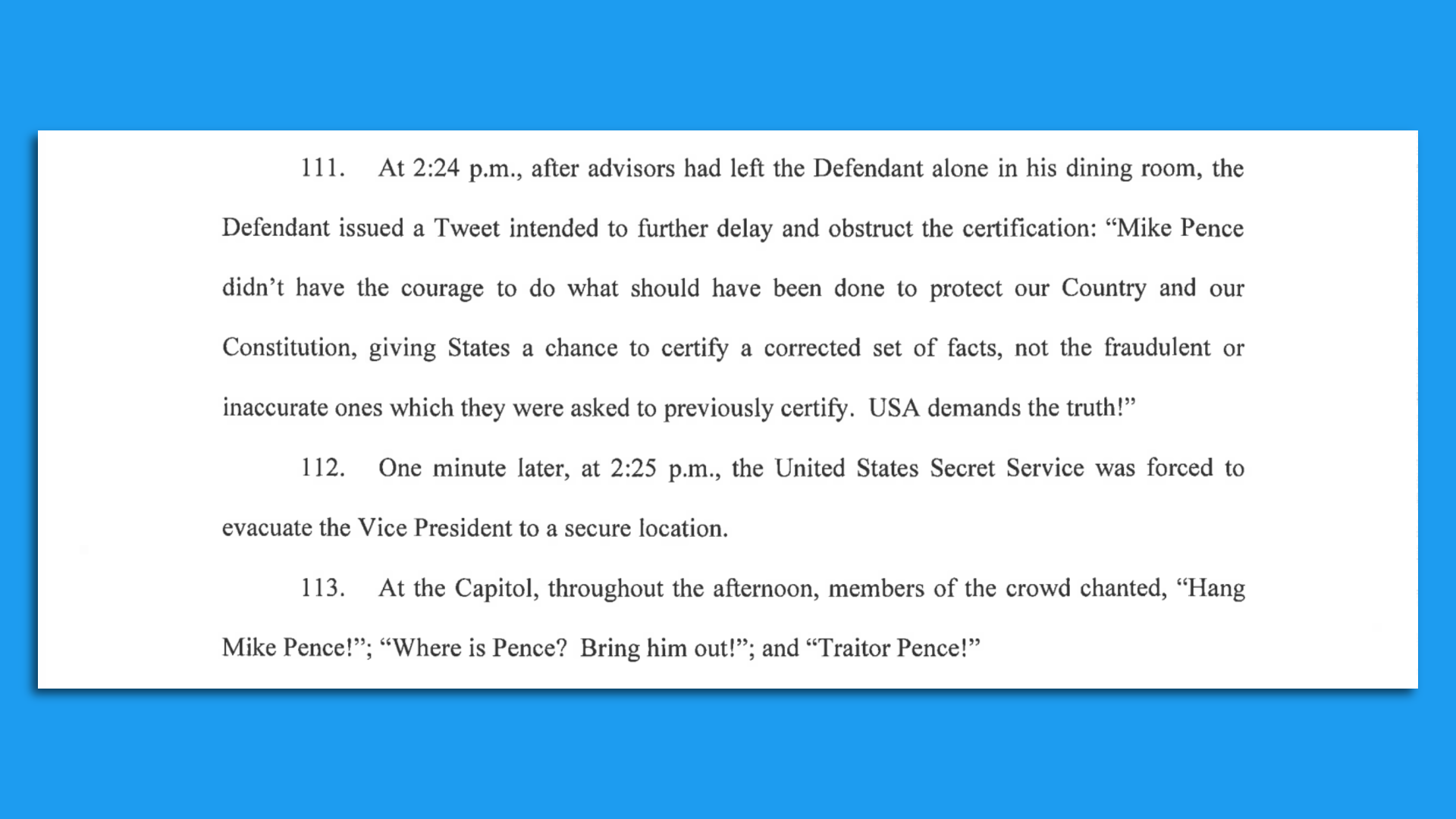 The big picture: Pence, who testified to the grand jury investigating Trump after unsuccessfully fighting a subpoena, is a central character in the indictment brought by special counsel Jack Smith.
Trump and lawyer John Eastman pressured Pence to send electors back to state legislatures during the ceremonial counting of votes on Jan. 6.
Pence did not believe he had the constitutional authority to do so and repeatedly rebuffed Trump's requests.
"You're too honest," Trump told Pence on Jan. 1, according to the indictment.
Trump's pressure campaign continued even after a mob of his supporters stormed the Capitol on Jan. 6 and threatened Pence's life, forcing Pence to be whisked away by security.
What they're saying: "[W]hat the president maintained that day and frankly has said over and over again over the last two and a half years is completely false," Pence said. "And it's contrary to what our Constitution and the laws of this country provide."
"On that day, President Trump asked me to put him over the Constitution. But I chose the Constitution and I always will."
What to watch: While Pence has grown more outspoken in his criticism of Trump, it remains unclear whether he would testify against his former boss if called to do so at trial.
Go deeper