Trump appearing at same courthouse as more than 1,000 Capitol rioters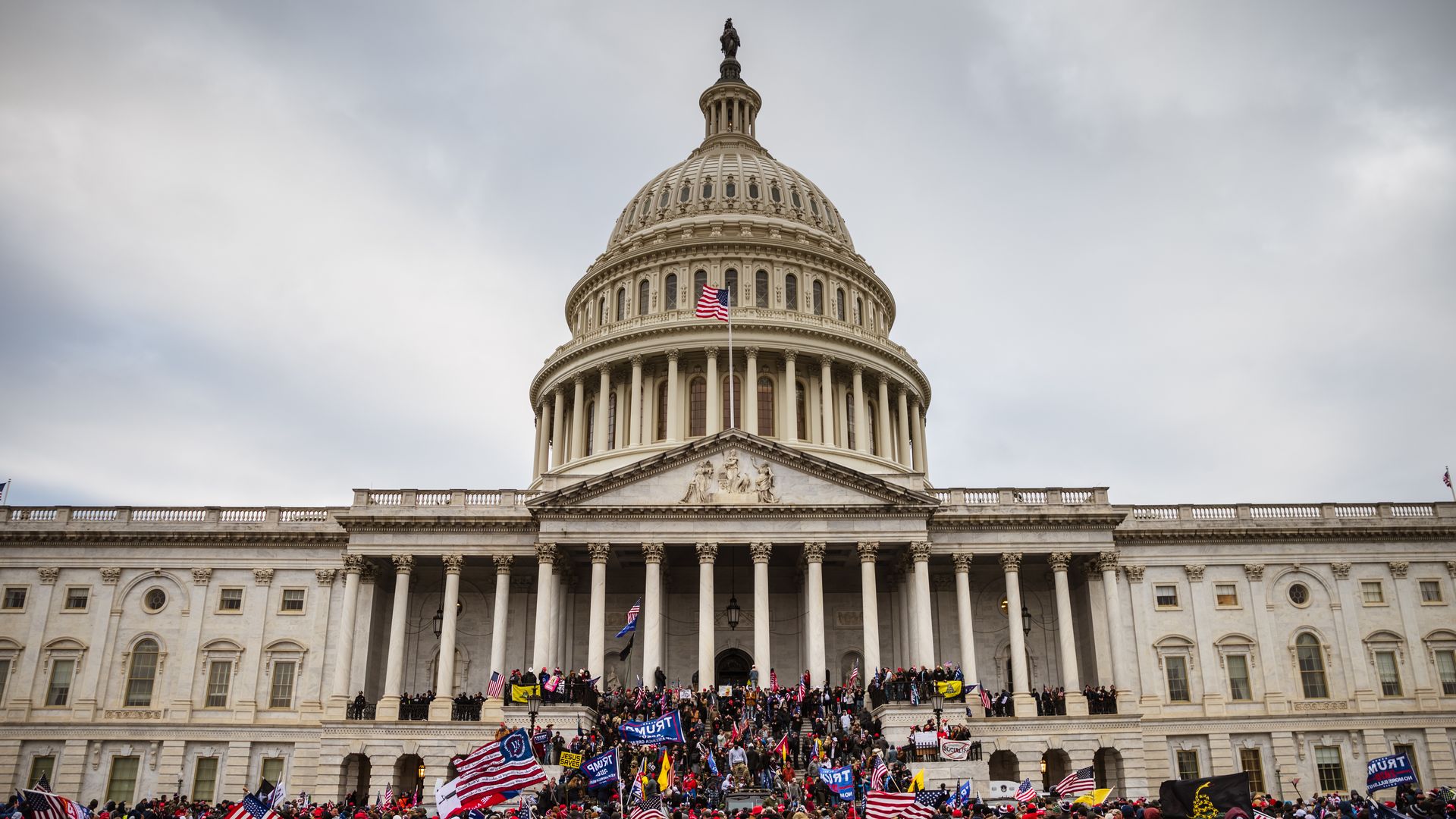 Former President Trump is set to appear at the E. Barrett Prettyman Federal Courthouse in Washington, D.C., on Thursday to be processed for federal conspiracy charges related to the 2020 election.
Why it matters: The federal courthouse is where more than 1,000 Jan. 6 rioters charged with crimes have had hearings.
Since the riot, more than 1,069 people have been arrested in nearly all 50 states for crimes related to the breach of the Capitol, per the DOJ.
Criminal charges
Around 935 defendants have been charged with entering or remaining in a restricted federal building or grounds, including 103 who have faced charges for entering a restricted area with a dangerous or deadly weapon.
Around 350 defendants have been charged with assaulting, resisting or impeding officers or employees, including 110 individuals who face charges for using a deadly or dangerous weapon or causing serious bodily injury to an officer.
Over 310 defendants have been charged with corruptly obstructing, influencing or impeding an official proceeding, or attempting to do so.
55 have been charged with conspiracy, including conspiracy to obstruct a congressional proceeding, conspiracy to obstruct law enforcement during a civil disorder, conspiracy to injure an officer or some combination of the three.
Pleas
Trials
98 defendants have been found guilty at contested trials.
24 have been convicted following an "agreed-upon set of facts," per the DOJ.
Go deeper:
Go deeper