Man who used American flagpole to beat officer during Capitol riot sentenced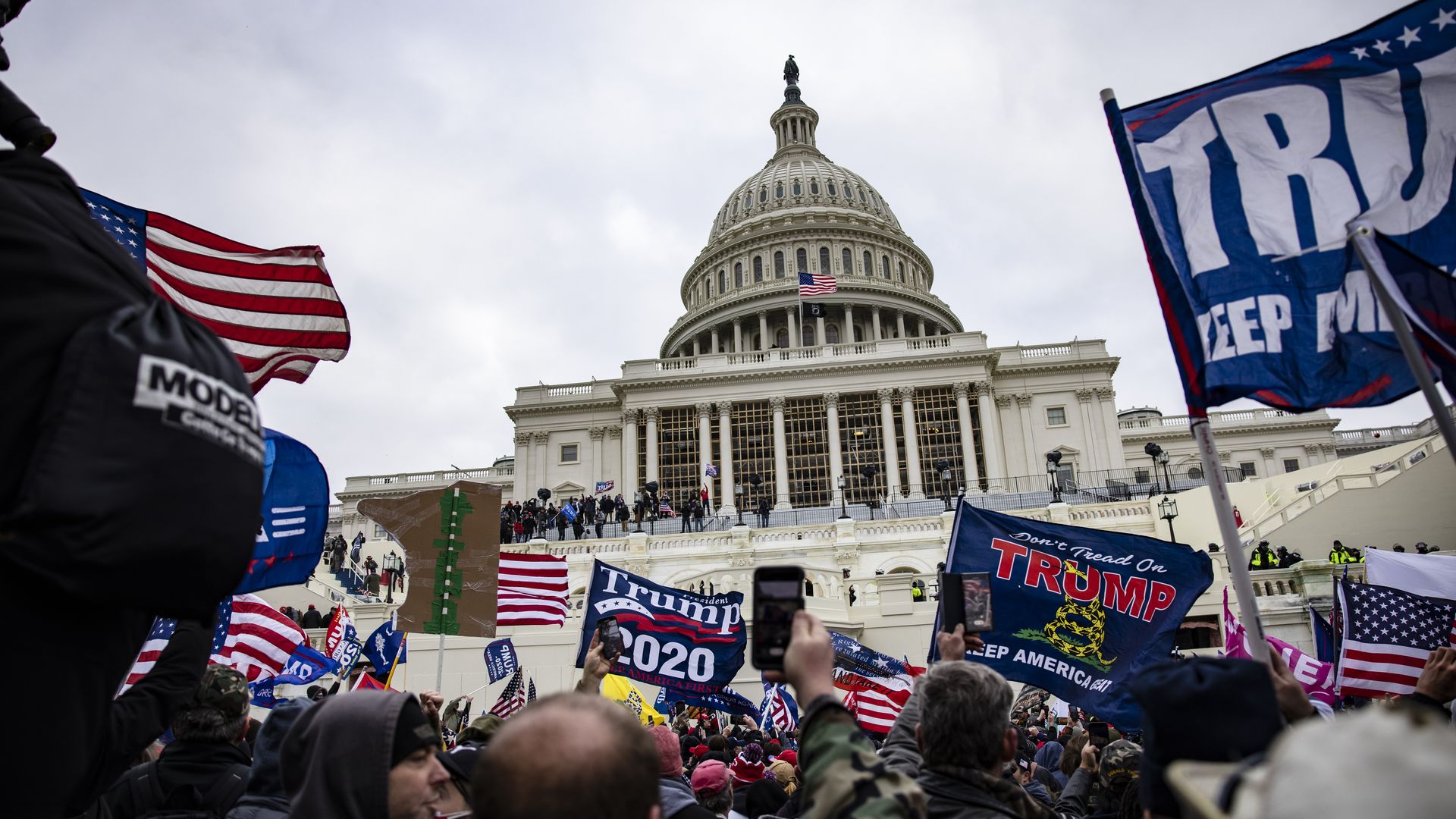 An Arkansas man was sentenced Monday for charges related to beating a downed police officer with a flagpole during the Capitol riot.
Driving the news: Peter Francis Stager, 44, of Conway, Arkansas, was sentenced to more than four years in prison after pleading guilty earlier this year to assaulting, resisting, or impeding certain officers using a deadly or dangerous weapon, per the Department of Justice.
Stager was also ordered to serve 36 months of supervised release and restitution of $2,000.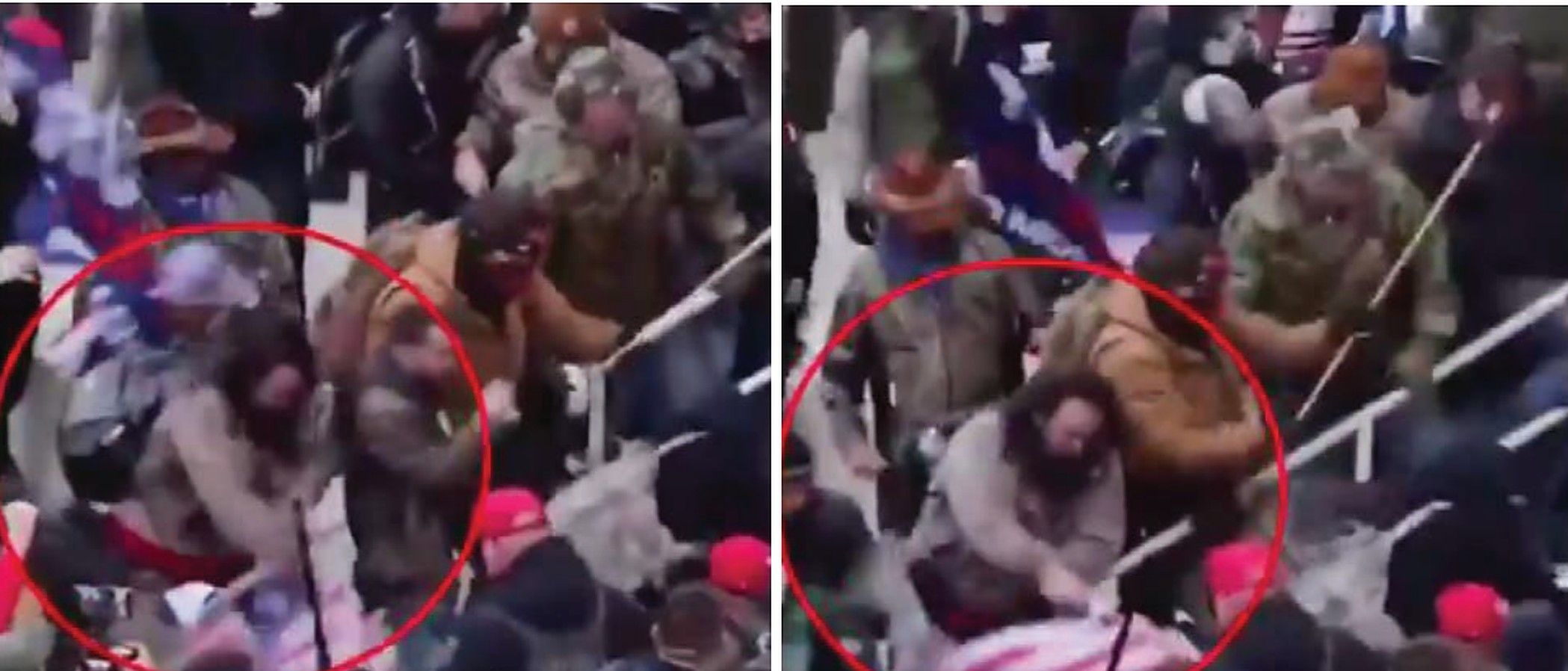 Details: On Jan. 6, 2021, Stager watched as fellow rioters attacked and dragged police, according to the DOJ.
Once others had dragged an officer into the crowd, Stager raised a flagpole with an American flag affixed and beat the downed officer, striking him at least three times, per the DOJ.
Stager also stood over another officer who was on the ground and yelled, "F**k you! F**king traitor!" per court documents.
Later in the day, Stager was filmed pointing at the Capitol building and stating, "Everybody in there is a disgrace. That entire building is filled with treasonous traitors. Death is the only remedy for what's in that building," according to the DOJ.
He continued: "Every single one of those Capitol law enforcement officers, death is the remedy, that is the only remedy they get."
Zoom out: Since the riot, more than 1,069 people have been arrested in nearly all 50 states for crimes related to the breach of the Capitol, per the DOJ.
Go deeper: The FBI is tracing a digital trail to Capitol rioters
Go deeper