Over 1,000 people now face charges in connection to Jan. 6 riots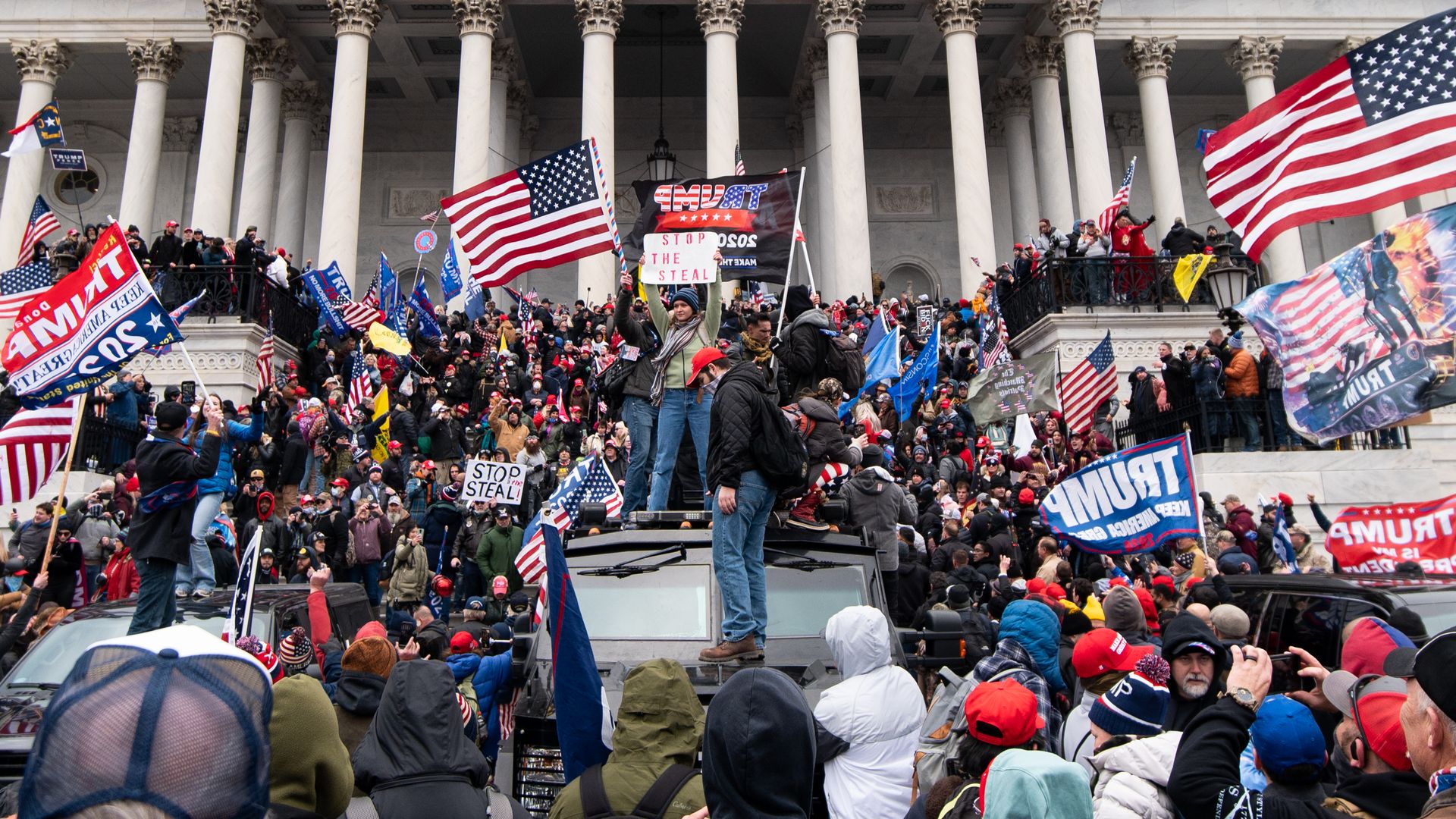 In the 28 months since a mob of Trump supporters breached the Capitol, more than 1,030 people have been charged in connection to the insurrection and around 570 have pleaded guilty, the Department of Justice said in May.
The big picture: The federal investigation has led to a slew of high-profile arrests and convictions even as former President Trump and his allies accused the DOJ of unfair prosecutions.
Trump at a recent town hall on CNN reiterated his vow to pardon rioters if he's re-elected and said that "a couple of them probably got out of control."
He also denied that it took him three hours to tell Capitol rioters to go home on Jan. 6, which is contradicted by his public tweets that day.
Criminal charges
Over 900 defendants have been charged with entering or remaining in a restricted federal building or grounds, including 103 who face charges for entering a restricted area with a dangerous or deadly weapon.
346 have been charged with assaulting, resisting or impeding officers or employees, including 108 who face charges for using a deadly or dangerous weapon or causing serious bodily injury to an officer.
309 have been charged with corruptly obstructing, influencing, or impeding an official proceeding, or attempting to do so.
55 have been charged with conspiracy, including conspiracy to obstruct a congressional proceeding, conspiracy to obstruct law enforcement during a civil disorder, conspiracy to injure an officer or some combination of the three.
Pleas
149 defendants have pleaded guilty to felonies, including 61 who pleaded guilty to assaulting law enforcement officers and four who pleaded guilty to seditious conspiracy.
421 have pleaded guilty to misdemeanors.
Trials
Go deeper