Partner of fallen Capitol Police officer sues Trump for $10 million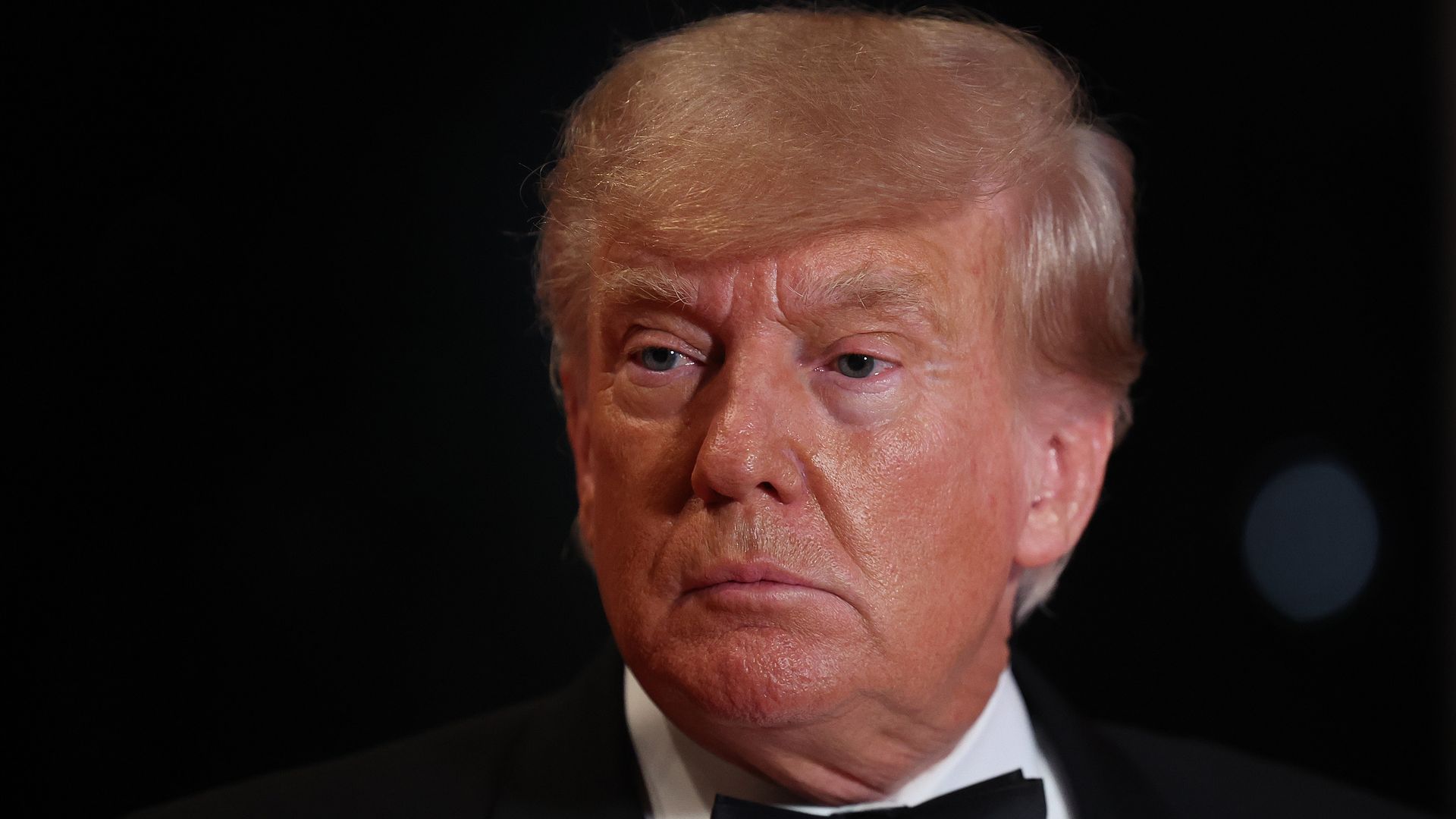 Sandra Garza, the longtime partner of the fallen U.S. Capitol Police officer Brian Sicknick, filed a lawsuit Thursday against former President Trump and two other defendants charged with assaulting Sicknick during the Jan. 6 insurrection.
Driving the news: The lawsuit, filed by lawyers for Garza and Sicknick's estate, seeks $10 million in damages. It alleges wrongful death and conspiracy to violate civil rights. Sicknick suffered two strokes and died of natural causes after clashing with rioters during the Jan. 6 attack.
What they're saying: "Through his words and conduct, Defendant Trump endorsed and ratified the violent actions of the mob that attacked the U.S. Capitol, including Defendants Khater and Tanios," states the lawsuit, referring to Jan. 6 rioters George Tanios and Julian Khater.
"Before directing the mob to the U.S. Capitol, Defendant Trump instructed them to 'fight like hell' and declared that 'you're allowed to go by very different rules' and 'you have to show strength,'" the complaint alleges. "Defendant Trump intended these words to be taken literally."
He also "intentionally riled up the crowd and directed and encouraged a mob to attack the U.S. Capitol and attack those who opposed them," per the complaint.
"The violence that followed, and the injuries that violence caused, including the injuries sustained by Officer Sicknick and his eventual death, were reasonable and foreseeable consequences of Defendant Trump's words and conduct."
The big picture: Garza has said that she and Sicknick were Trump supporters before the Capitol riot. "He knew that Brian was devoted to him, and he did not once reach out to me ... he didn't even send a letter of condolences," Garza told CBS News in June 2021. "He did absolutely nothing."
Ahead of the first anniversary of the riot, Garza told "PBS NewsHour" that she holds Trump "100% responsible" for her partner's death — and that he "needs to be in prison" for his role in the deadly assault.
Tanios and Khater, who faced charges for assaulting police officers with chemical sprays, both took pleaded deals last year.
The other side: "President Trump clearly and unequivocally stated that Americans should 'peacefully and patriotically make their voices heard," a spokesperson for Trump said in an emailed statement.
"President Trump is immune from frivolous attacks and will continue to be fully focused on his mission to Make America Great Again."
Tanios and Khater couldn't immediately be reached for comment.
Editor's note: This article has been updated with comment from a spokesperson for former President Trump.
Go deeper