Brian Sicknick's partner "disgusted" with Republicans blocking Jan. 6 commission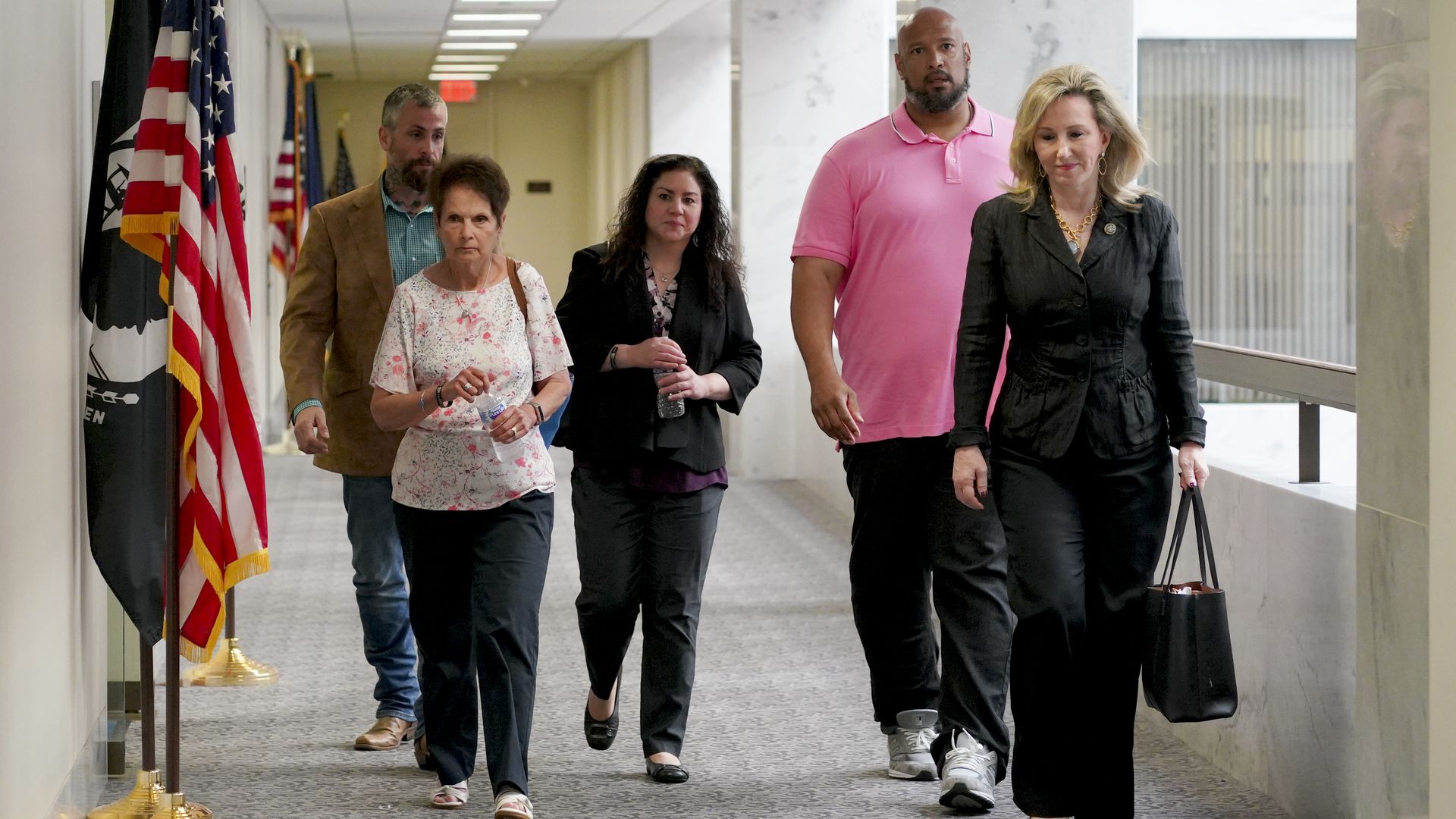 Sandra Garza, longtime partner of the late Capitol Police officer Brian Sicknick, told CBS News she is "disgusted" with Senate Republicans for blocking a bipartisan commission to investigate the Jan. 6 Capitol riot.
Why it matters: Although the Justice Department is leading a wide-ranging investigation to prosecute members of the Jan. 6 riot and another congressional probe is underway, these efforts are narrowly focused — missing big-picture questions that a 9/11-style commission could be able to answer, per the New York Times.
What they're saying: "I'm disgusted that the Republican senators, that decided to vote no. It's a spit in the face to Brian, it's a spit in the face to all the officers that were there that day," Garza told CBS News.
Garza and Sicknick both affirmed to CBS that they blame former President Trump for what happened.
"And I was a person who supported Donald Trump," Garza said. "Brian was a supporter of his. I mean, even on Brian's Twitter page, he had Donald Trump's personal plane in the background, as his background picture."
"He knew that Brian was devoted to him, and he did not once reach out to me, to Gladys, he didn't even send a letter of condolences," Garza said, referring to Trump. "He did absolutely nothing. And so, you know, it's very upsetting, you know, that he's not — and I would meet with him, actually. I would. I would meet with him," she said.
What to watch: Sicknick and Garza plan to meet with former House Republican Conference chair Liz Cheney (Wyo.) on Tuesday, after going door-to-door at the Capitol to meet with Senate Republicans to lobby them last week, CBS News reports.
Go deeper