Axios Space
September 19, 2023
Thanks for reading Axios Space. At 1,540 words, this newsletter is a 6-minute read.
Please send your tips, questions and aliens to

[email protected]

, or if you received this as an email, just hit reply.
1 big thing: The danger of hyped-up alien claims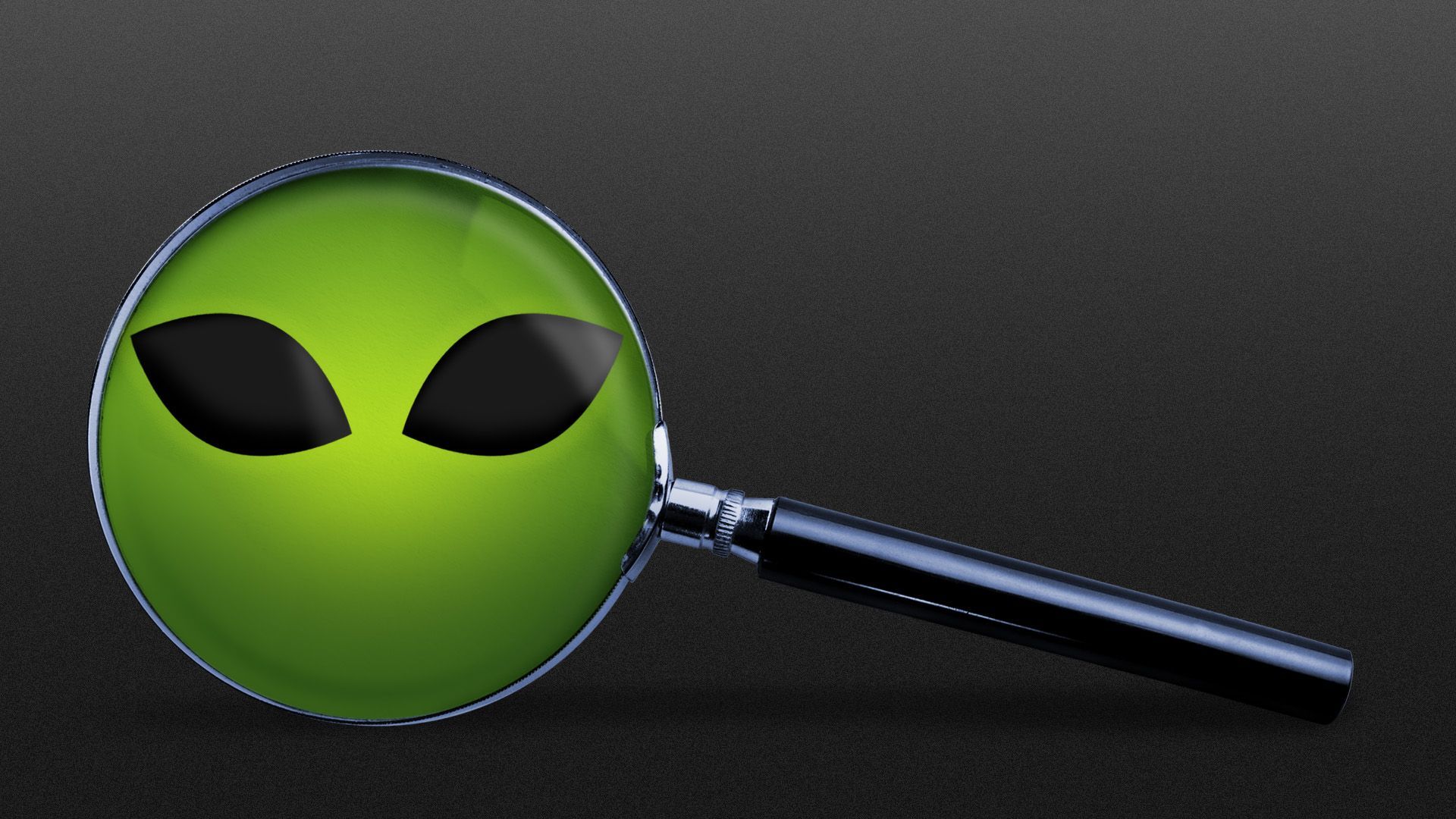 A run of alien-related news last week didn't present proof that extraterrestrial life exists. But it did reveal how distorted, misrepresented and hyped the search for life beyond Earth can become, I write with my colleague Alison Snyder.
Why it matters: Unscientific claims of alien life and far-from-confirmed findings illustrate alien illiteracy that risks undermining the possible moment when life somewhere in the universe is discovered.
"There should be a lot of value assigned to that finding," says Eddie Schwieterman, an astrobiologist at the University of California, Riverside.
"The consequences are going to be very far-reaching for our civilization, both for science and culture."
Driving the news: A self-proclaimed "ufologist" presented what he claimed were alien corpses to Mexico's Congress last week.
Experts dismissed the claims, and the researcher presented no hard evidence for his assertion. But it still spread far and wide on social media and in mainstream media in Mexico, the U.S. and beyond.
On Thursday, NASA announced the first report from its UAP (unidentified anomalous phenomena) study team, saying the team hadn't found evidence that UAPs are extraterrestrial in origin but that the space agency would use the data to try to help illuminate more about what UFOs could be.
Earlier in the week, NASA scientists announced the James Webb Space Telescope had detected carbon dioxide and methane — and possibly a molecule closely associated with life on Earth — in the atmosphere of a planet 120 light-years from Earth. The detection of dimethyl sulfide was very weak but many latched on to the finding.
Details: Some of the news coverage and hype around these developments elicited eye rolls and sighs among scientists.
The gravity of finding life beyond Earth requires scientists "to put a lot of value on doing it right and having the correct procedures for reporting claims and being honest about the uncertainty," Schwieterman says.
He's part of a communitywide effort among researchers to create a framework and standards for detecting life.
What's happening: Alien conspiracy theories aren't new. But the internet, social media and now the arrival of generative AI are turbocharging dangerous narratives about extraterrestrial life, says Wasim Khaled, CEO and co-founder of Blackbird.AI, which helps organizations trace narratives that may cause reputational or financial harm and respond to them.
"Discussions around aliens are fueling a new era of disinformation in a world where it has become popular to erode trust in governments," he tells Axios. Claiming cover-ups is one way to reduce trust in government and "it is very easy because there is no irrefutable proof" that there isn't evidence of alien life, Khaled adds.
When an announcement happens (the Department of Defense releasing a report on UAPs, for example), conspiracy theories and narratives about government cover-ups are surfaced, "making that scientific finding nonscientific," he says. "The actual story that takes hold in the public can be really different."
The problem has two prongs, he says: People can "cherry-pick findings and then people can run with it." And then there are paper mills that turn out fake scientific papers and flood the information space.
"Generative AI is making it worse" because the papers look more real than in the past. The technology is being used to create photos, images and "entire personas pushing a scientific finding that never happened," he says.
The intrigue: Schwieterman says he strongly believes the "first solid detection of life elsewhere will only be apparent in retrospect because of all of the uncertainties in detection and we're limited in the types of information we can collect remotely."
The enormity and excitement of the findings — which could be a gas in an atmosphere across the galaxy or an extinct microbe on Mars — could get lost in the noise and expectations set by previous claims and announcements.
"The saddest thought for me about my career is that if life is detected elsewhere, it will register as a whimper," says Sarah Rugheimer, a professor of astronomy at York University.
The bottom line: "There is a need for a greater sense of awareness of where we are in space and time," Schwieterman said.
"I think if we had that, there would be more critical thinking applied to UAP and these other extraordinary claims without dismissing the possibility of finding life elsewhere."
2. How to live in space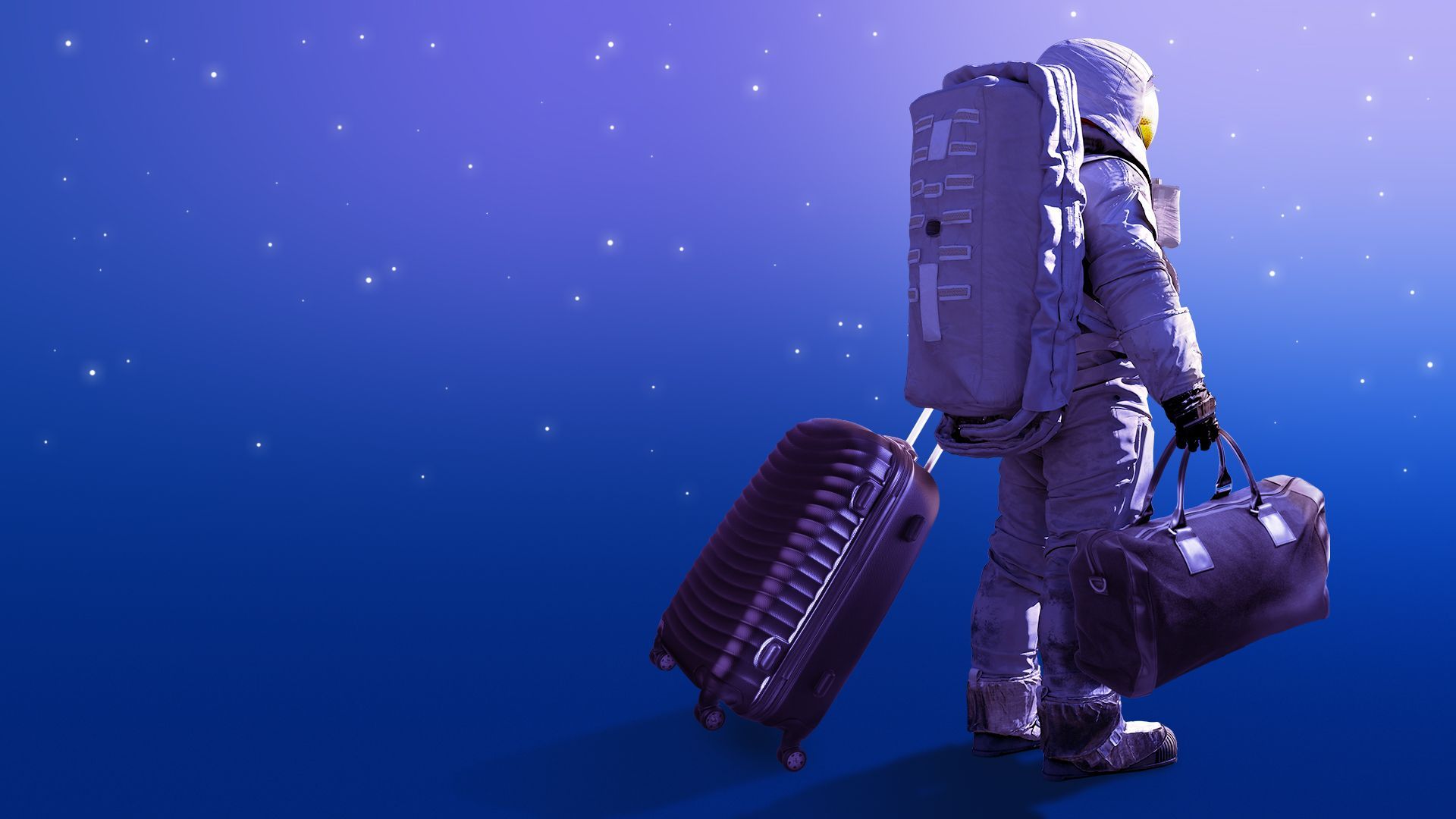 Funding for research that could help NASA keep astronauts healthy and safe while living sustainably in space needs a major boost, according to a landmark report released last week.
Why it matters: NASA plans to send astronauts to far-afield destinations like the Moon and Mars, but to make that happen, the space agency needs to figure out how to mitigate any risks they might be exposed to during their time in space — from radiation to the effects of zero gravity.
Driving the news: The new report from the National Academies of Sciences, Engineering, and Medicine says NASA's Division of Biological and Physical Sciences is "severely underfunded" and needs to see its science budget increased by a factor of 10.
"Research in the space environment has taken remarkable steps over the last decade, but NASA, the rest of the U.S. government, and the wider space community globally have bold exploration plans that require commensurate investments in biological and physical science research," Krystyn Van Vliet, co-chair of the report's steering committee said in a press release.
The study suggests research is needed into how a person's history and genetics could affect their response to a mission in space, how reproduction and growth are influenced by the space environment, and other issues.
The study also recommends more resources are allocated for two major lines of research — one focusing on building "biological support systems" that would let people live in space for more than three years and another that would develop a "sustainable ecosystem" to reduce wasted resources in space.
Between the lines: Biological and physical sciences disciplines can often be siloed, making it harder to solve these problems that cross fields.
"These communities don't always talk with each other to connect the dots or be inspired by techniques developed in other areas," Van Vliet tells Axios.
The team behind the report tried to ask questions that would require a cross-disciplinary approach. "They're going to need to take expertise across all of those disciplines that are more traditionally siloed," she added.
3. Astronaut Ellen Ochoa on sparking STEM interest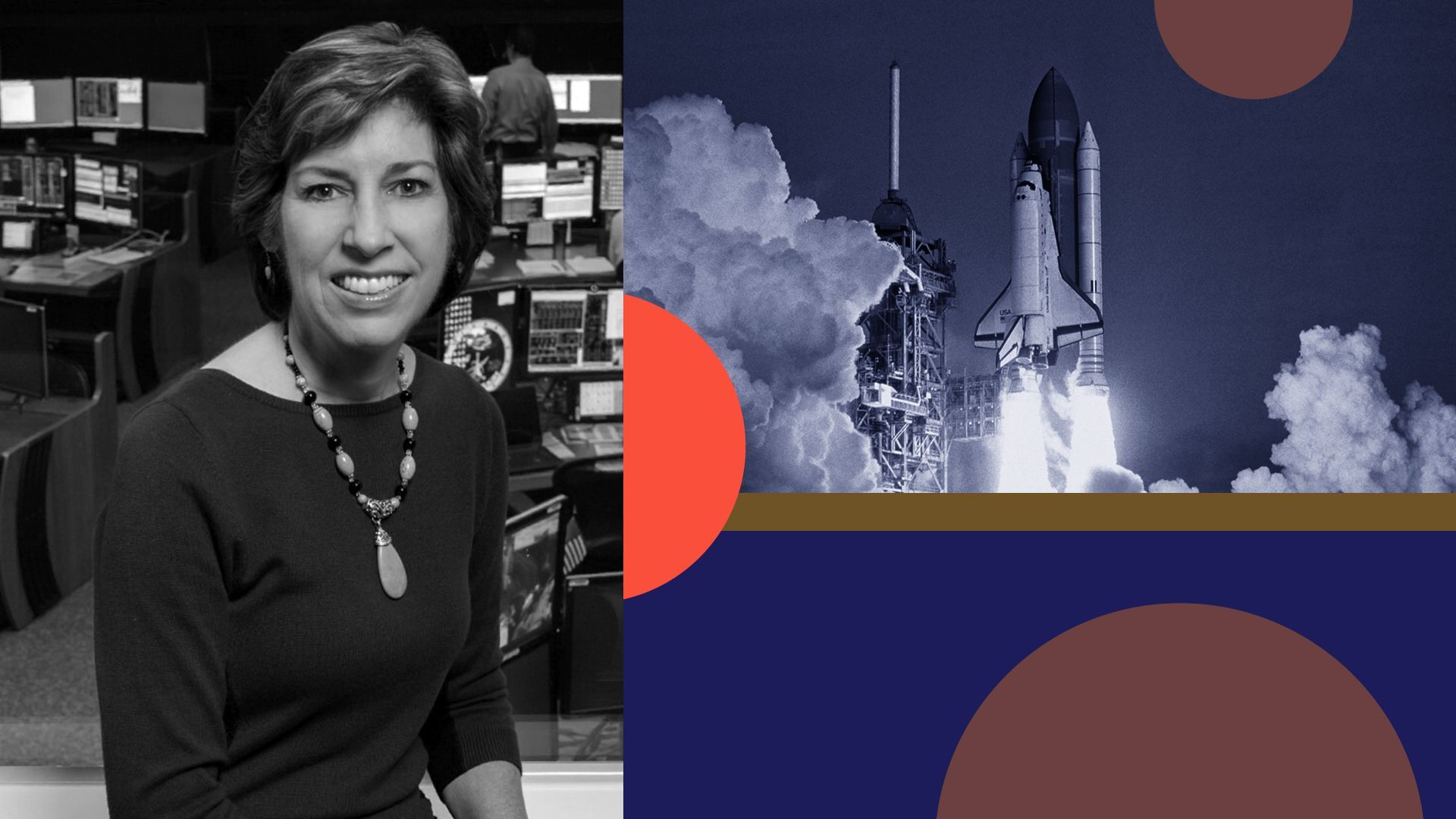 Astronaut Ellen Ochoa, the first Hispanic woman to travel to space, tells Axios Latino she hopes having her life story featured in a video game can motivate more Latinos to explore a STEM career, my colleague Marina E. Franco writes in Axios Latino this week.
Driving the news: Ochoa was added last week as a character in the Minecraft Education suite, a learning version of the block-building game. Other characters include Gloria Estefan and civil rights activist Monica Ramirez.
Ochoa has also been featured in two recently published books about important U.S. Latino figures.
Why it matters: Around 35 million people worldwide are signed up to use Minecraft Education.
What she's saying: Ochoa, the former director of NASA's Johnson Space Center, says many Latino children don't know about the opportunities in STEM fields, but that having role models, mentors and accessible hands-on activities can make a difference.
Students "may not have seen anybody like themselves do something that to them seems sort of incredible if not impossible," Ochoa says.
Background: Ochoa was always interested in science, but she says as a child she did not consider being an astronaut because she didn't see a lot of women or Hispanic scientists.
After getting her doctorate from Stanford University, she applied to NASA and was rejected twice. She was chosen on her third try in 1990.
She became the first Latina to go to space in 1993 when she was part of a nine-day mission aboard the Discovery space shuttle. She went on three other space flights before retiring from space operations in 2007.
Ochoa then became deputy director of the Johnson Space Center, and in 2013, she rose to become the first Hispanic person to be named director.
"We tried to do a lot of things that would help ensure that people of all different kinds of backgrounds were both being hired and getting the opportunity to develop," she says about her time as director.
Go deeper: Subscribe to Axios Latino to get vital news about Latinos and Latin America, delivered to your inbox on Tuesdays and Thursdays.
4. Out of this world reading list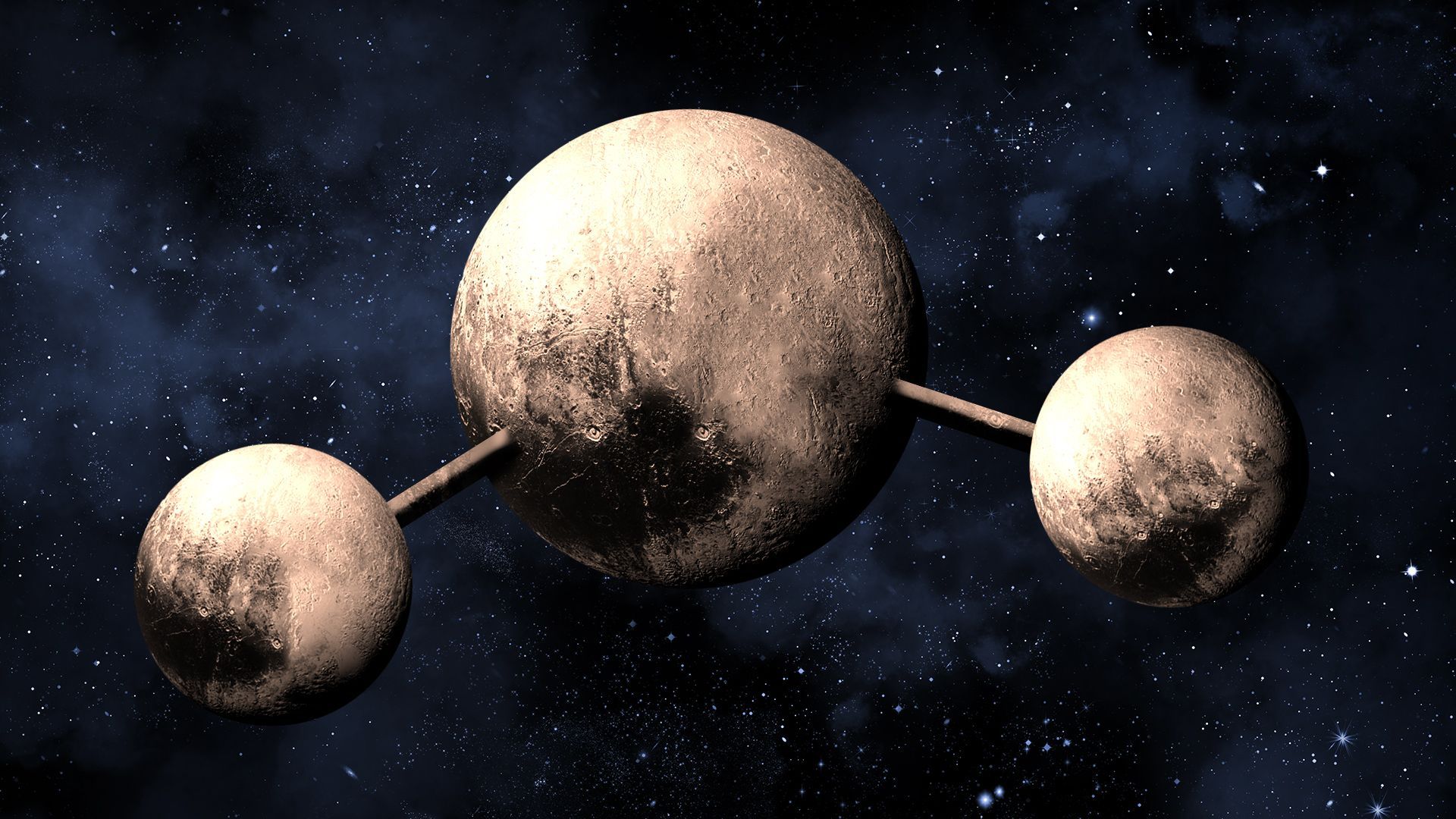 🪐 Alien atmospheres are helping scientists search for life (Axios)
⭐️ You've never seen a star like this before (Marina Koren, The Atlantic)
🛰 Rocket Lab suffers anomaly during launch, satellite lost (Mike Wall, Space.com)
🚀 Stoke Space flies reusable upper stage prototype (Jeff Foust, SpaceNews)
5. Weekly dose of awe: A new view of the lunar south pole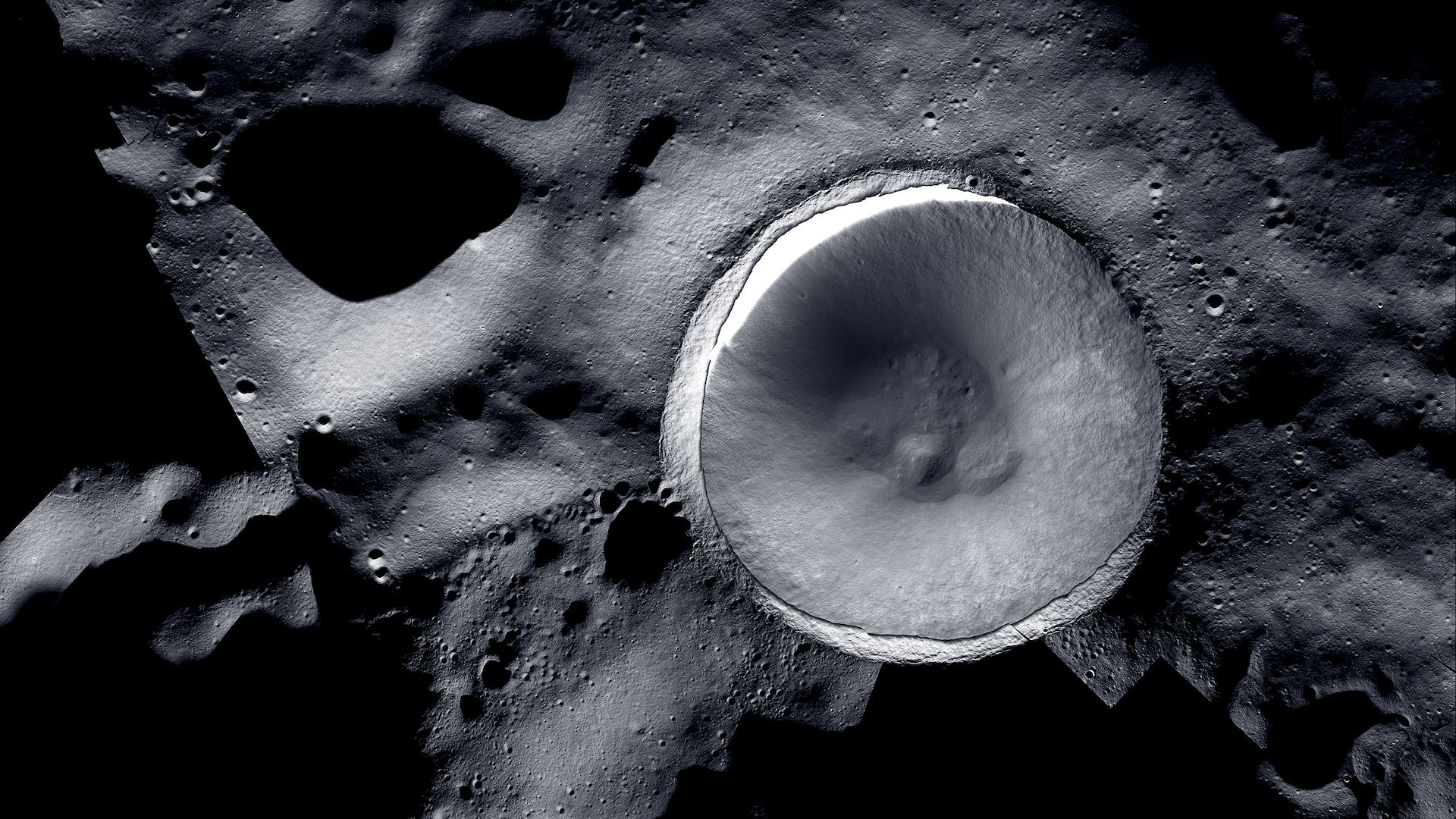 Shackleton crater in the lunar south pole is revealed like never before in this new image.
The image of the crater's interior — which is always covered in darkness — was taken by NASA's ShadowCam instrument on the South Korean spacecraft Danuri.
The mosaic image is also composed of photos taken by the Lunar Reconnaissance Orbiter and shows parts of three of the 13 possible landing sites selected by NASA for its first crewed Artemis Moon landing.
Go deeper: The image is featured in a special issue of National Geographic. Explore it here.
👽 Big thanks to Alison Snyder for editing and contributing, Marina E. Franco for contributing, Laurin-Whitney Gottbrath for editing, Sheryl Miller for copy editing and the Axios visuals team. If this newsletter was forwarded to you, subscribe.