Axios Chicago
June 06, 2023
🚃 Happy Tuesday: On this day 131 years ago, the Chicago and South Side Rapid Transit Railroad, our first 'L' line, went into operation.
Today's weather: Slight chance of showers with a high of 76°.
🤝 Giveaway: All this week, we're asking you to support our local journalism by becoming an Axios Chicago member for less than $5 a month.
🎂 Happy birthday to Axios Chicago member Jerry Lang!
Today's newsletter is 806 words — a 3-minute read.
1 big thing: Chicago feasts at James Beard Awards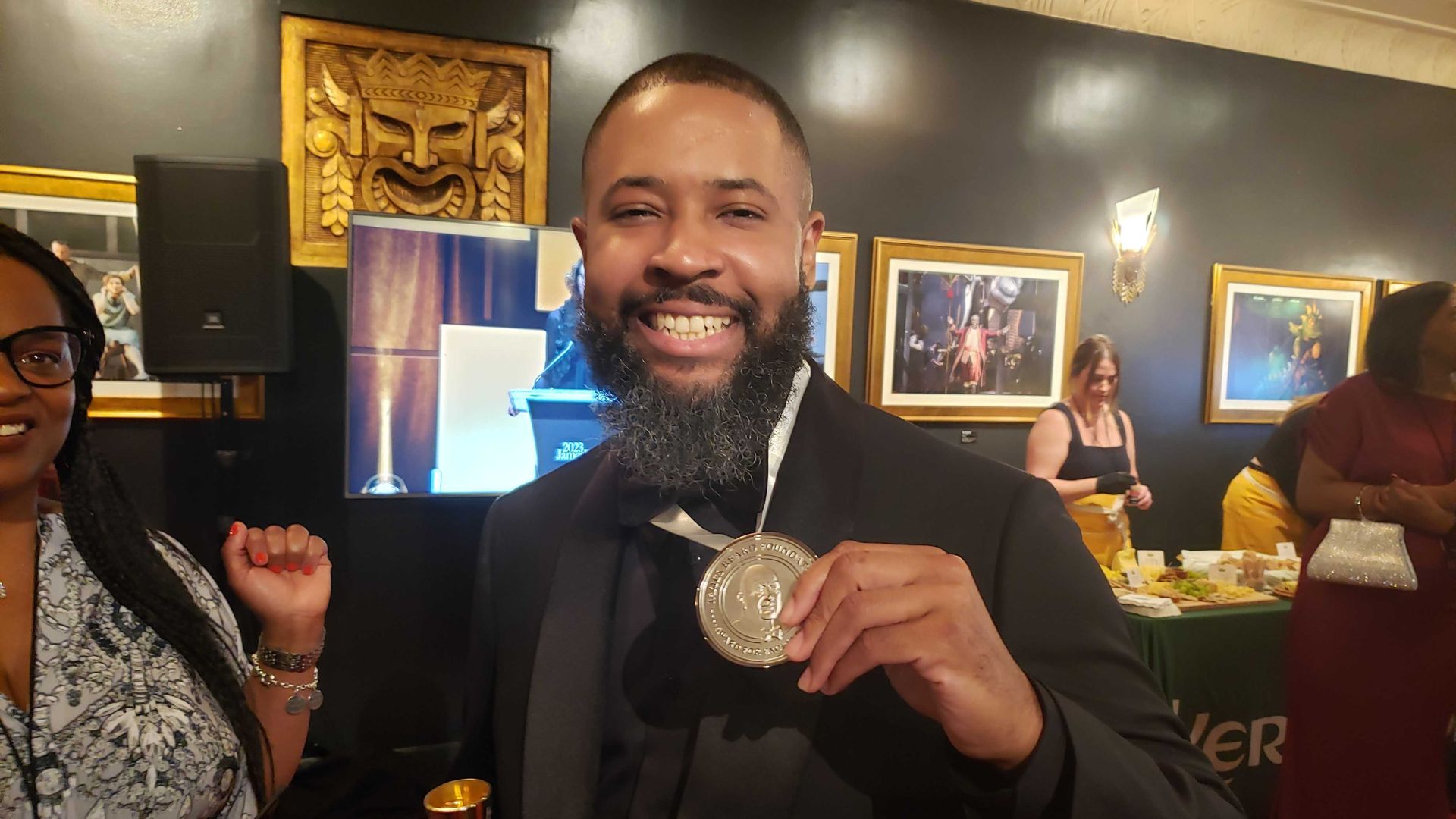 The biggest names in American food descended on the Civic Opera House last night for the James Beard Foundation's Chef and Restaurant Awards, delivering some local triumphs but also some misses.
Why it matters: Even if we didn't win a pile of medals, we won lots of positive national attention, a boost for local restaurants and plenty of culinary tourists — albeit on an already packed weekend.
"Our reputation for food helps draw millions of visitors here each year, thereby strengthening our economy and our entire city," Mayor Brandon Johnson said in a speech at the ceremony yesterday.
Our big winners: Chef Damarr Brown, of Virtue in Hyde Park, won in the Emerging Chef category, while Kasama's Tim Flores and Genie Kwon took home the award for Best Chef: Great Lakes.
What they're saying: "It's a huge win for me, myself, and my team, and the South Side," Brown told Axios. "It's a huge win for the culture in general."
"To be recognized for cooking my mom's food is insane," Flores told the crowd last night. "My parents are in the Philippines right now on a beach somewhere .... while I stand on this stage on the verge of sh--ting my pants."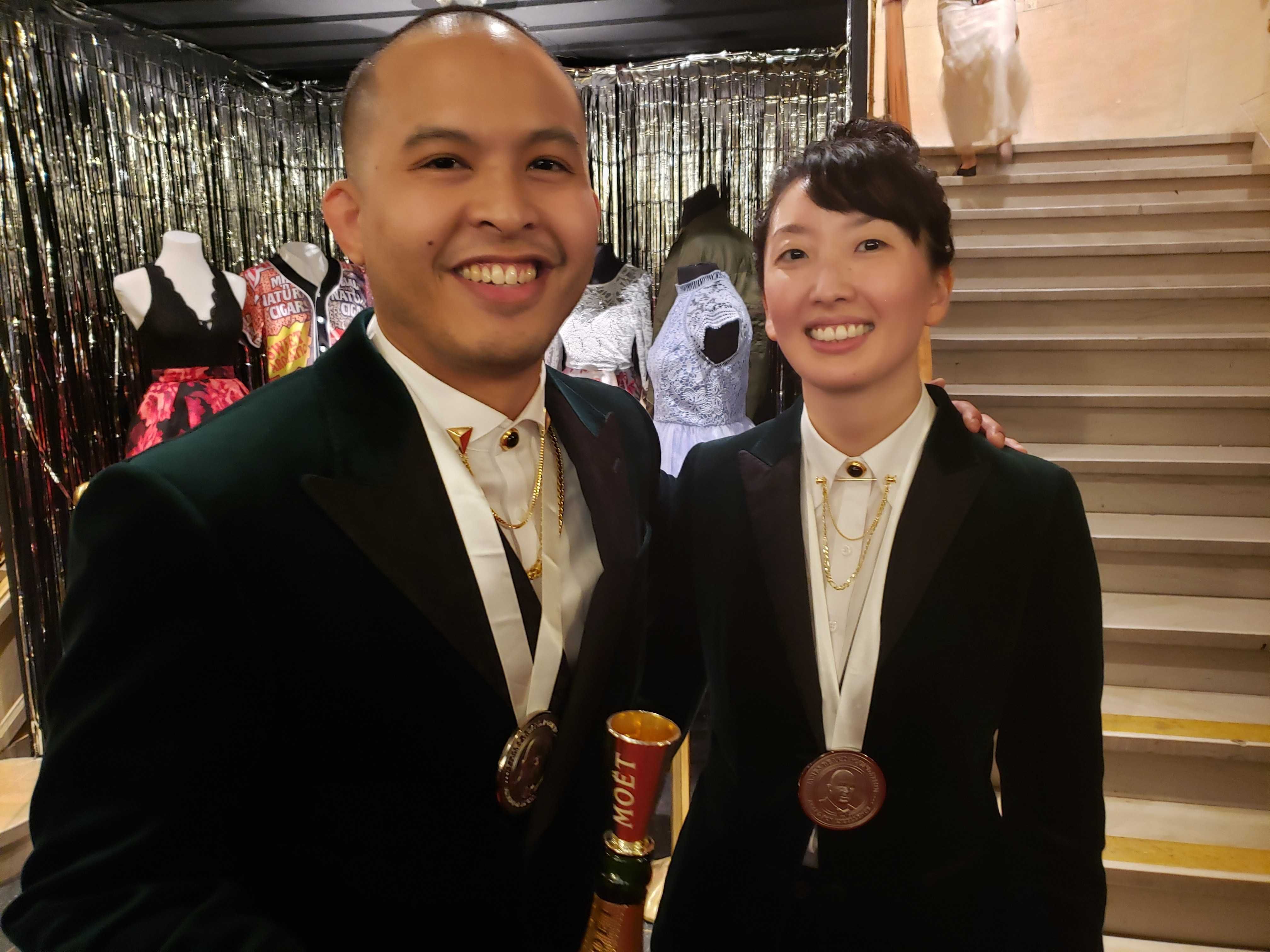 The big disappointments: River North restaurant Obélix lost the Best New Restaurant award to Haitian spot Kann in Portland, Oregon, while The Quarry in Maine beat out chef Andrew Zimmerman's Sepia in the West Loop for Outstanding Hospitality.
Zoom out: Chefs and restaurateurs from Philly took home several of the night's top prizes, including Outstanding Restaurant. Washington, D.C.'s Rob Rubba won Outstanding Chef.
The big picture: Similar to 2022, this year's crop of winners reflected an effort by the foundation to celebrate the diversity of the national food scene.
In addition to chef awards, the foundation bestowed "America's Classics" awards that recognize beloved local eateries that showcase community character.
The intrigue: This year's awards proceeded under a faint cloud of controversy about the way the foundation investigates and enforces its new ethics code for nominees.
Still, few attendees that Axios spoke to were bothered by the foundation's attempt to vet nominees for bad behavior.
What's ahead: Mayor Johnson said during his speech that he's committed to working with Chicago's restaurant industry "to make sure that these vital spaces have everything they need to survive."
2. The award for best dressed goes to ...
While the James Beard Foundation gave out multiple awards last night for cooking and hospitality skills, we worked the red carpet to give some awards for sartorial brilliance.
And many of the nation's top chefs and restaurateurs delivered.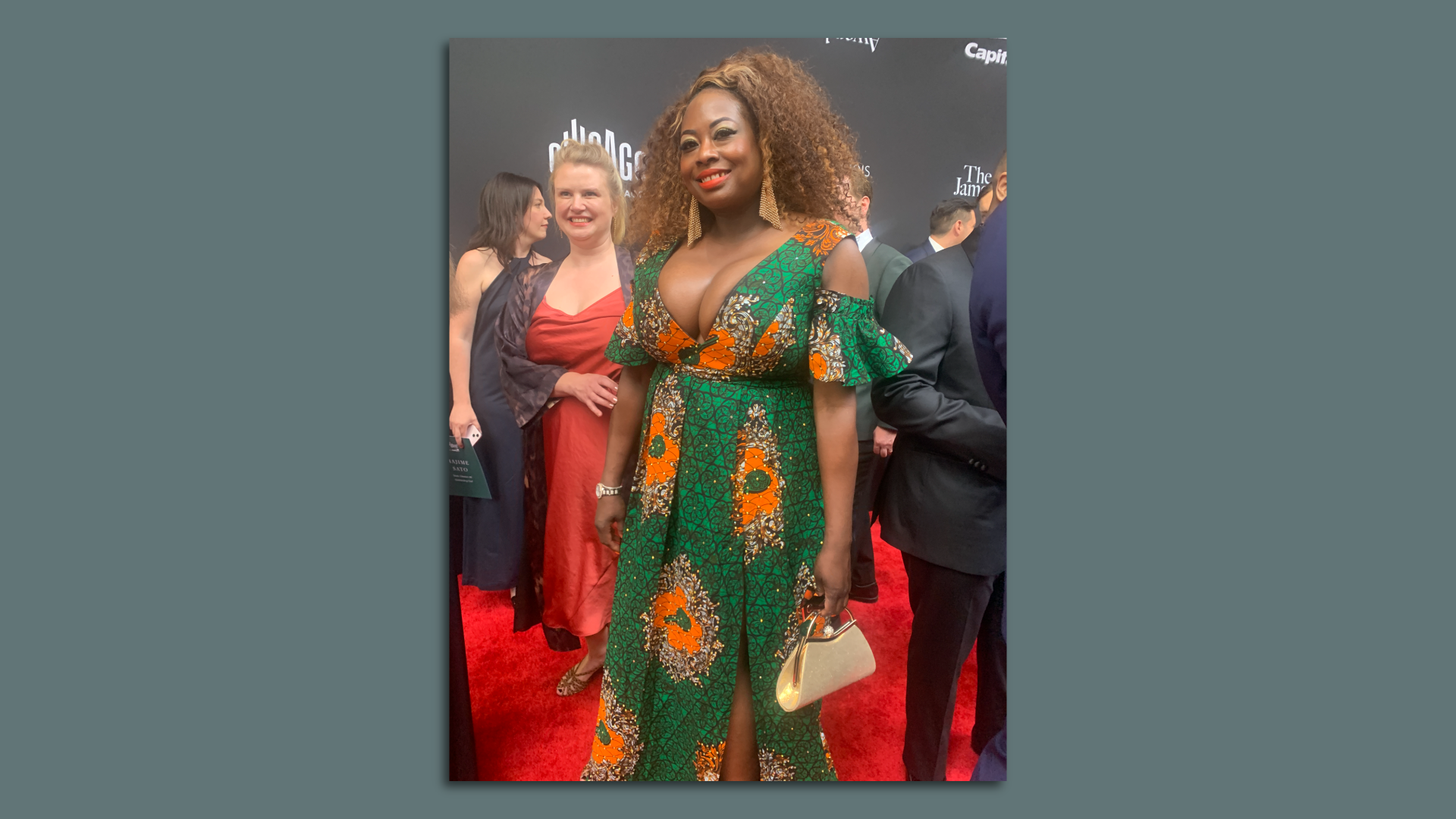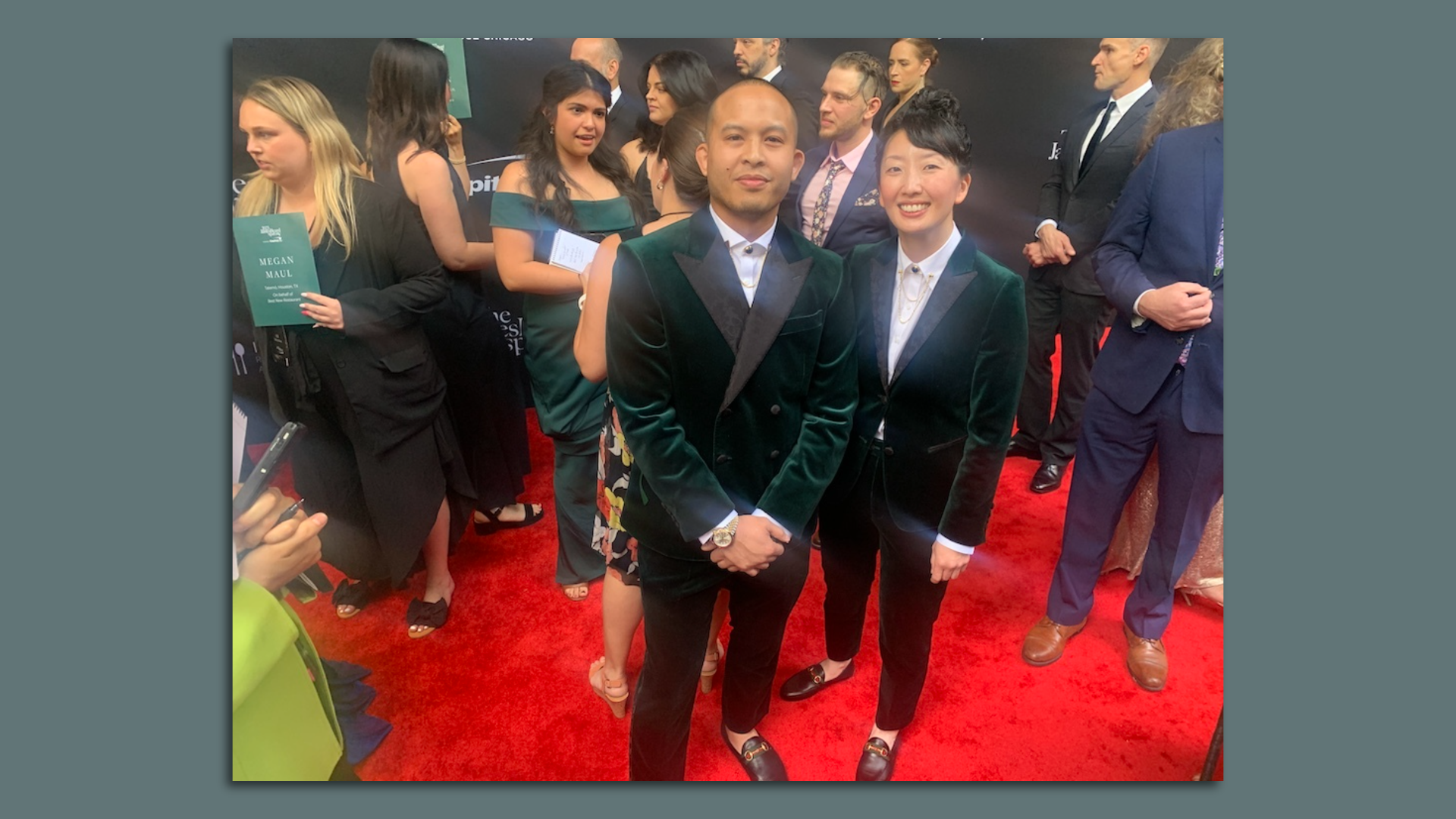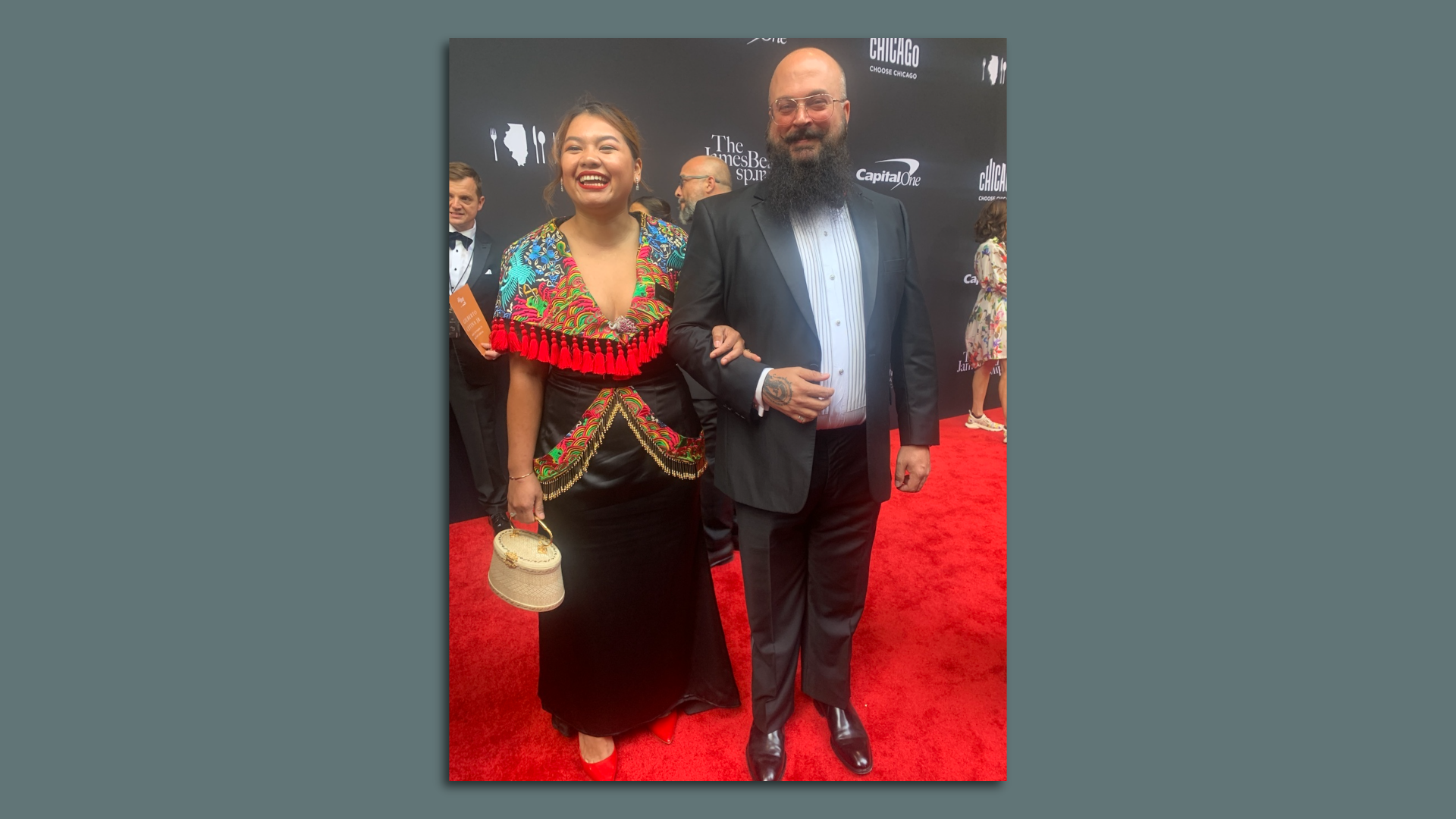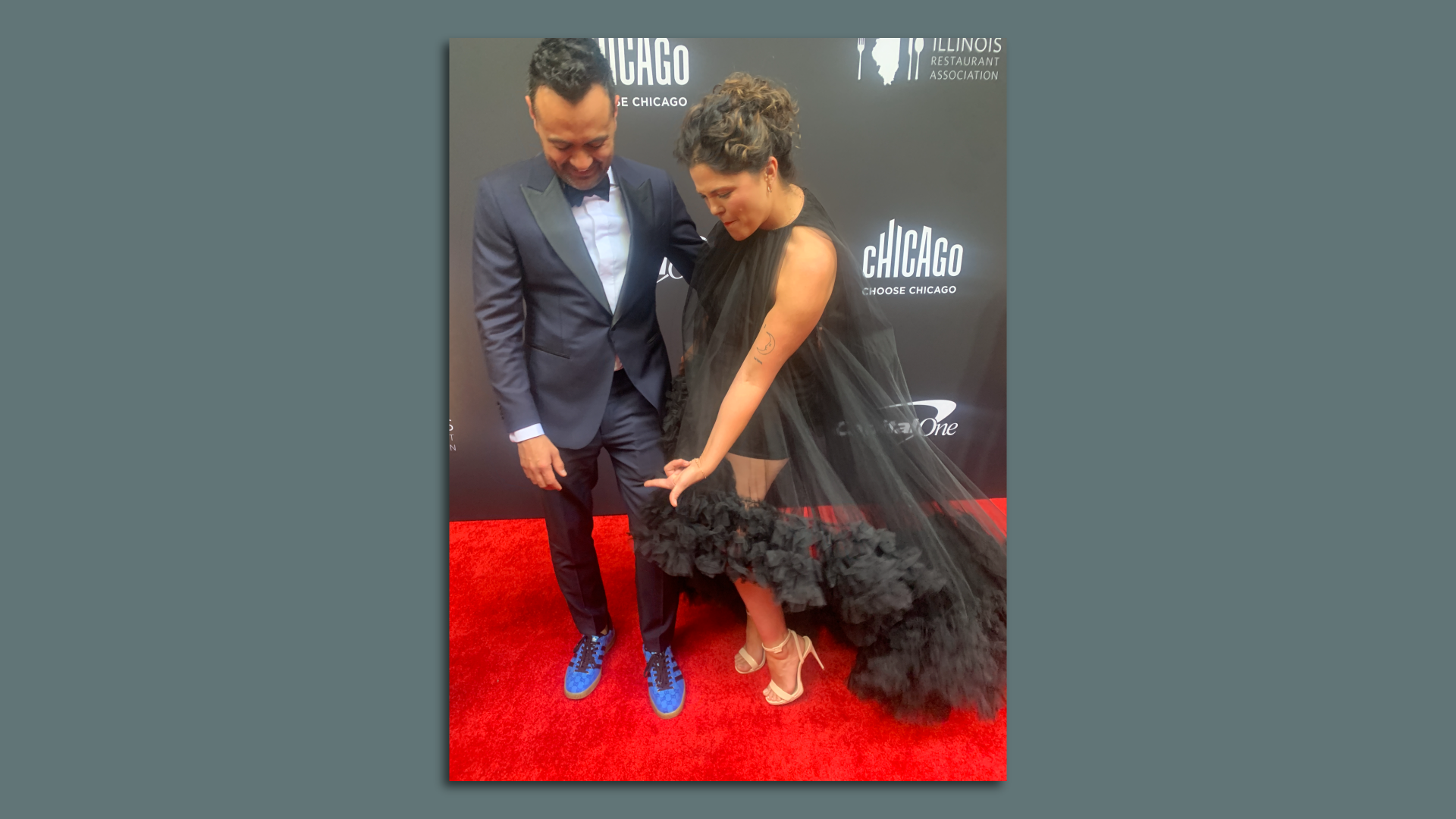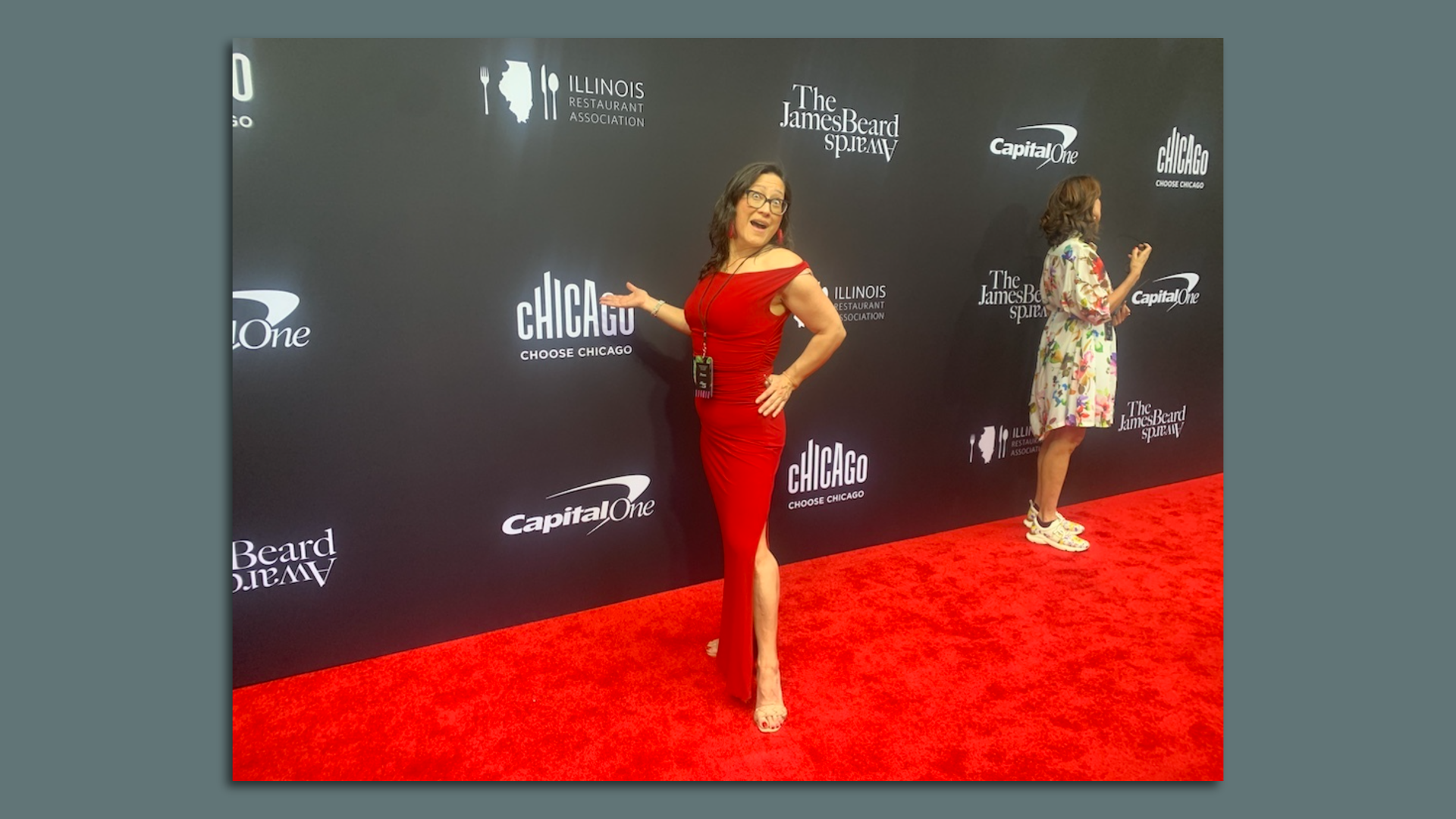 3. Tips and hot links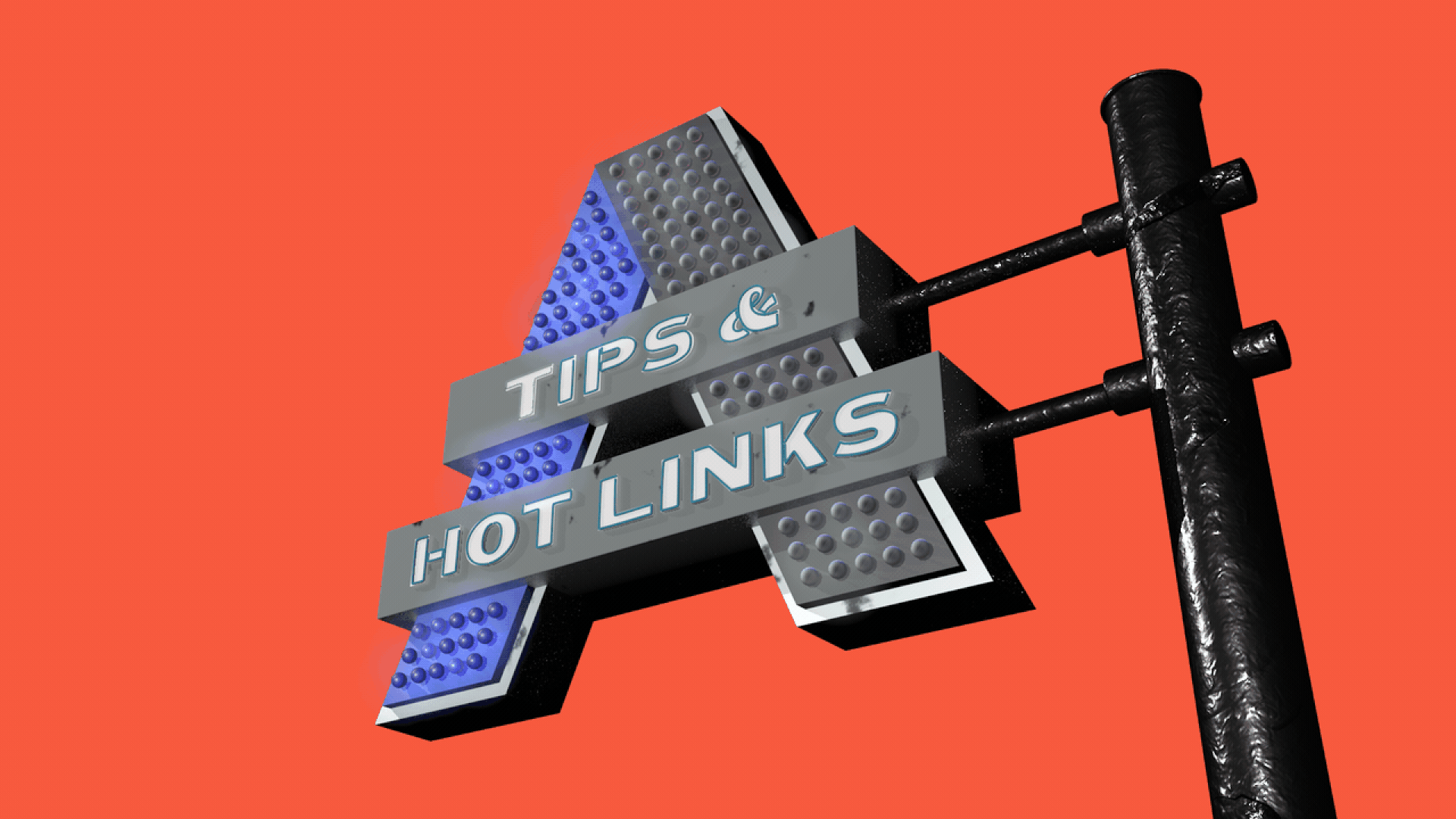 💻 Illinois Google users can get $95 in the company's $100 million settlement for violating biometric privacy laws. (Tribune)
🪧 A plan for Lincoln Park's first cannabis dispensary is dividing community members. (Block Club)
☕️ ICYMI: Sepia chef Andrew Zimmerman, a James Beard Award finalist, says his ideal day in Chicago involves breakfast sandwiches at Spinning J and kayaking in Skokie. (Axios)
4. Bite Club: A better Chicago-style hot dog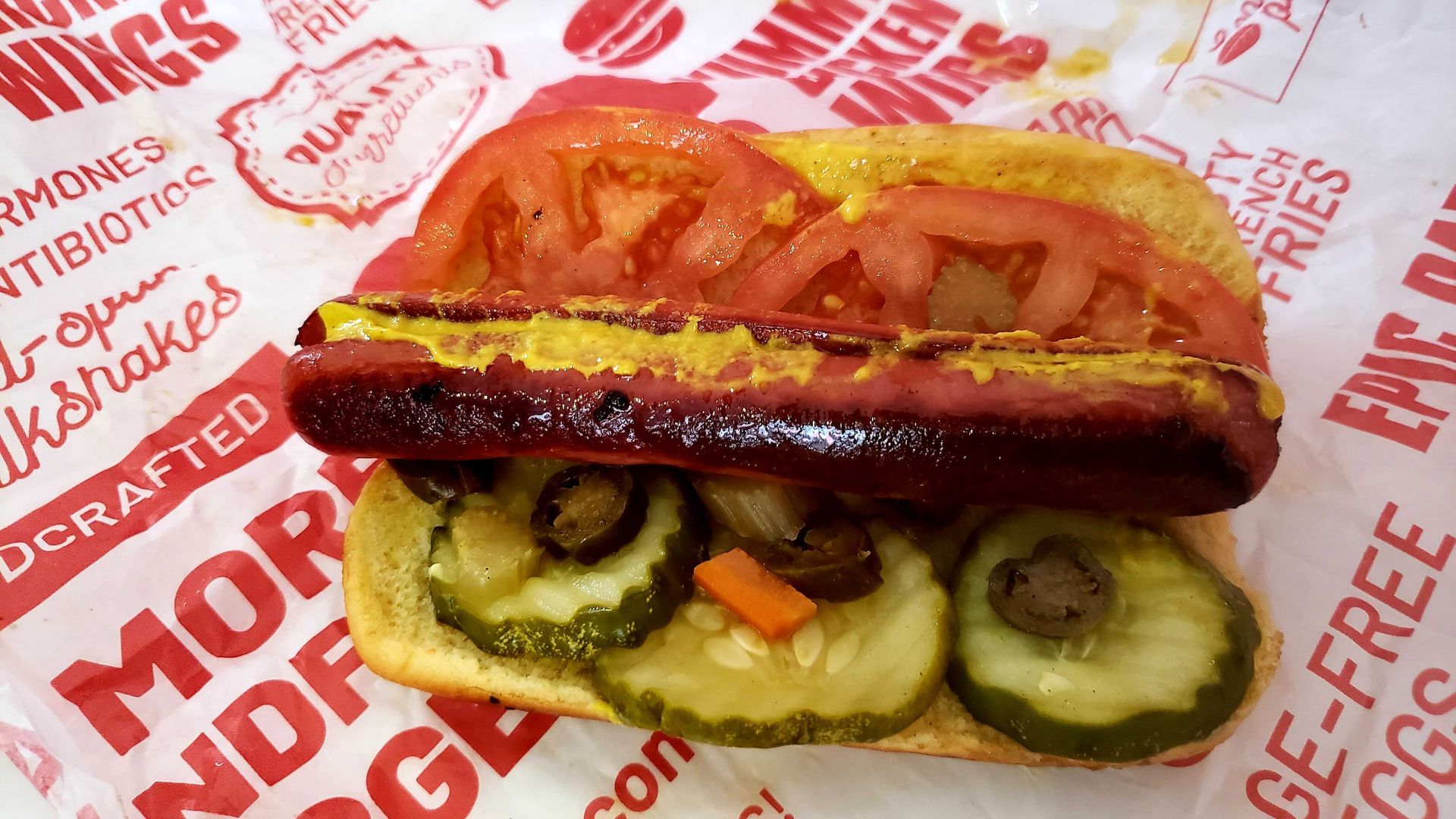 Hey, it's Monica, and I recently tried a contender for, um, a better version of the Chicago style hot dog.
I know this sounds blasphemous, but bear with me.
The bite: Called an Epic Dog ($5.95), this summer treat at Epic Burger ditches the neon green relish, celery salt, poppy seeds and sport peppers and replaces them with giardiniera, in a slightly sweet brioche bun.
Plus: They grill the dog.
The verdict: Pretty darn good, especially if you've always gotten poppy seeds stuck in your teeth and hated that scary green relish.
The char on the all-beef Vienna frank also adds nice texture and flavor.
Yes, but: I wish they would steam the brioche bun for better softness.
What they're saying: "Relish was certainly a discussion point, but we decided it would not be part of the Epic Dog," Epic Burger CEO David Grossman tells Axios. "And we love the giardiniera peppers instead of a typical sport pepper."
Take your career to the next level
5. Where in the world is ... Carrie?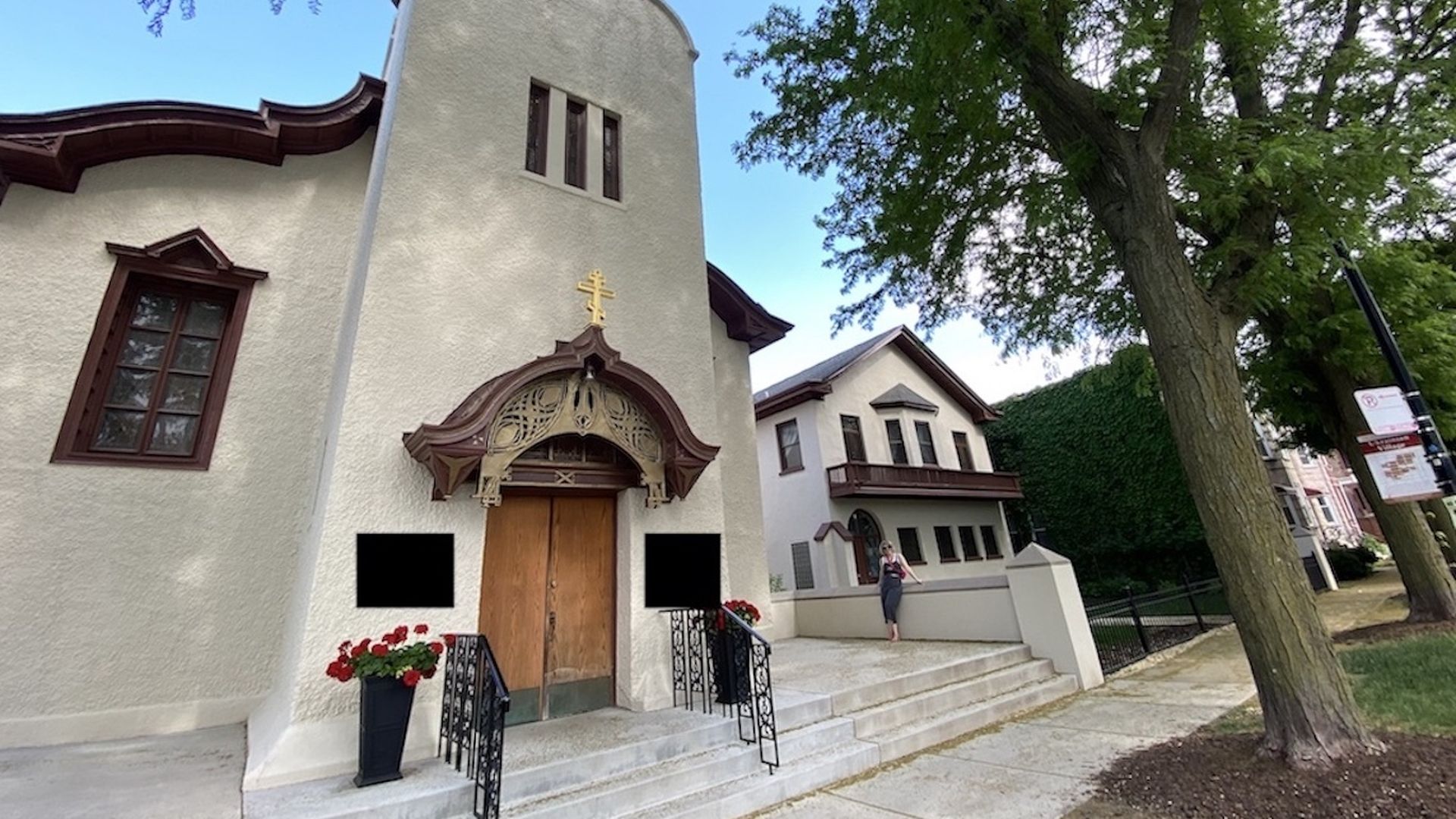 👋 Carrie here, with my first attempt to stump you smart readers in our weekly photo quiz.
Here are some hints:
Louis Sullivan designed this national and city landmark,
With its bell tower and octagonal dome.
You can pop in if you're in Humboldt or Wicker Park,
As it (and Carrie) call Ukrainian Village home.
Where am I? Reply with the correct answer, and you could win some swag!
6. More membership temptations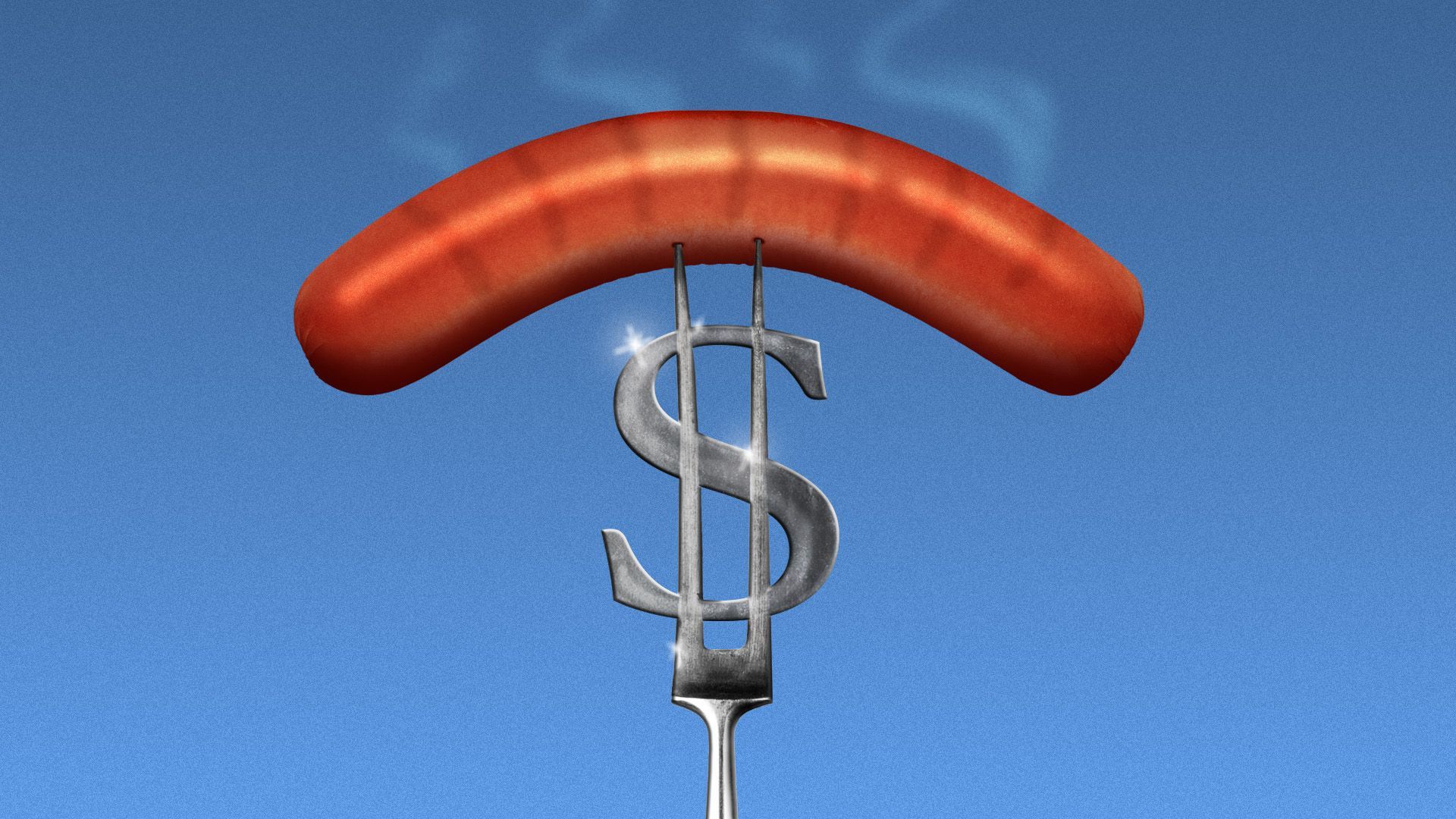 Our weeklong giveaway continues! We want to celebrate our members, and gain 100+ more, with a week of cool prizes and swag.
Becoming an Axios Chicago member can help us grow our newsroom and hire more passionate reporters like Carrie!
Plus, you'll score perks like invitations to exclusive events and members-only emails.
Today's item: A $100 gift card to 4 Star Restaurant Group, which includes Smoke Daddy, Frasca, Tuco and Blondie, and Crosby's Kitchen.
👉 Sign up today and all members will be automatically entered into the giveaway. Sweepstakes rules apply.
Edited by Alexa Mencia and copy edited by Rob Reinalda and Keely Bastow.
Our picks:
👠 Monica liked dressing up to cover the red carpet arrivals last night, but she doesn't understand how anyone manages to walk in heels for more than an hour at a time.
👗 Carrie was jealous that Monica got to wear a gown to the Beard Awards, so she took herself shopping for dresses. Who needs an occasion?
🏆 Justin spent the entire weekend entertaining Axions who were in town to cover the Beard Awards. He's spent, but he enjoyed showing off this fine city without once stopping for pizza.
Want free Axios swag? Refer your friends to Axios Chicago and get cool merch like stickers, totes, hats, T-shirts and more!