May 17, 2022
Happy Tuesday! Today is National Pack Rat Day. So maybe throw this newsletter away after reading it.
⛅️ Today's weather: What a difference a week makes. Partly sunny with a high of just 65.
Today's newsletter is 885 words — a 3.5-minute read.
1 big thing: Early curfews are back
Mayor Lori Lightfoot announced a citywide 10pm weekend curfew for unaccompanied minors just a day after instituting a 6pm weekend minors curfew at Millennium Park.
Why it matters: After a teen was fatally shot in the park Saturday, the mayor is using city curfews to try to curb mass gatherings and violent crime.
Context: Curfews and unaccompanied-minor bans aren't new to downtown.
The regular weekend curfew now moves from 11pm to 10pm citywide.
Both Navy Pier and Water Tower Place have unaccompanied-minor bans.
Taste of Chicago famously changed its hours in 2011 in an effort to curb large teenage crowds and downtown violence.
Details: The ban at Millennium Park includes all summer festivals, including the Millennium Park Summer Music Series.
What they're saying: "We need to make sure our young people understand and respect basic community norms, respect for themselves, respect for each other," Lightfoot said at a press conference yesterday.
"We don't want to arrest children. If we have to because they're breaking the law, we will."
The other side: "The mayor's announcement suggests that our city's showcase park should not be available for all residents of Chicago," the ACLU of Illinois said in a statement.
"The promise of strict enforcement will result in unnecessary stops and arrests and further strain relations between CPD and young people of color."
Driving the news: The high-profile downtown crimes are happening as the mayor gears up for campaign season, and her critics are out in force.
"This administration is completely out of ideas," Ald. Brian Hopkins told CBS 2.
"What we are witnessing is the systematic destruction of Chicago's economic heart as the mayor and her CPD leadership team have no strategy for addressing escalating crime and lawlessness," potential mayoral candidate Paul Vallas wrote on Facebook.
"The mayor needs to be doing more to address violence in schools, mental health needs and entrenched disinvestment, instead of knee jerk curfews and bans on the use of public spaces," the Chicago Teachers Union said in a statement Monday.
💭 Justin's thought bubble: Past curfews and bans didn't stop downtown gatherings; they just relocated them.
Chicago continues to tell teenagers where they can't go. Maybe it's time to tell them where they can.
2. Hundreds of lifeguards needed
We recently reported on a looming lifeguard shortage as COVID-19 disruptions continue to limit the number of qualified applicants.
But we didn't know how bad the situation was until seeing the results of a FOIA request we filed for hiring documents from the Chicago Park District.
By the numbers: While the city employs 163 year-round lifeguards, as of last Friday it had not yet hired any seasonal lifeguards for 2022.
The district typically needs 587 lifeguards to fully staff beaches and pools.
Just 254 people had applied for those jobs as of Friday, according to the documents.
Of note: Beaches officially open for swimming May 27.
Details: You can apply for a Park District lifeguard position here.
3. Worker windfall at downstate company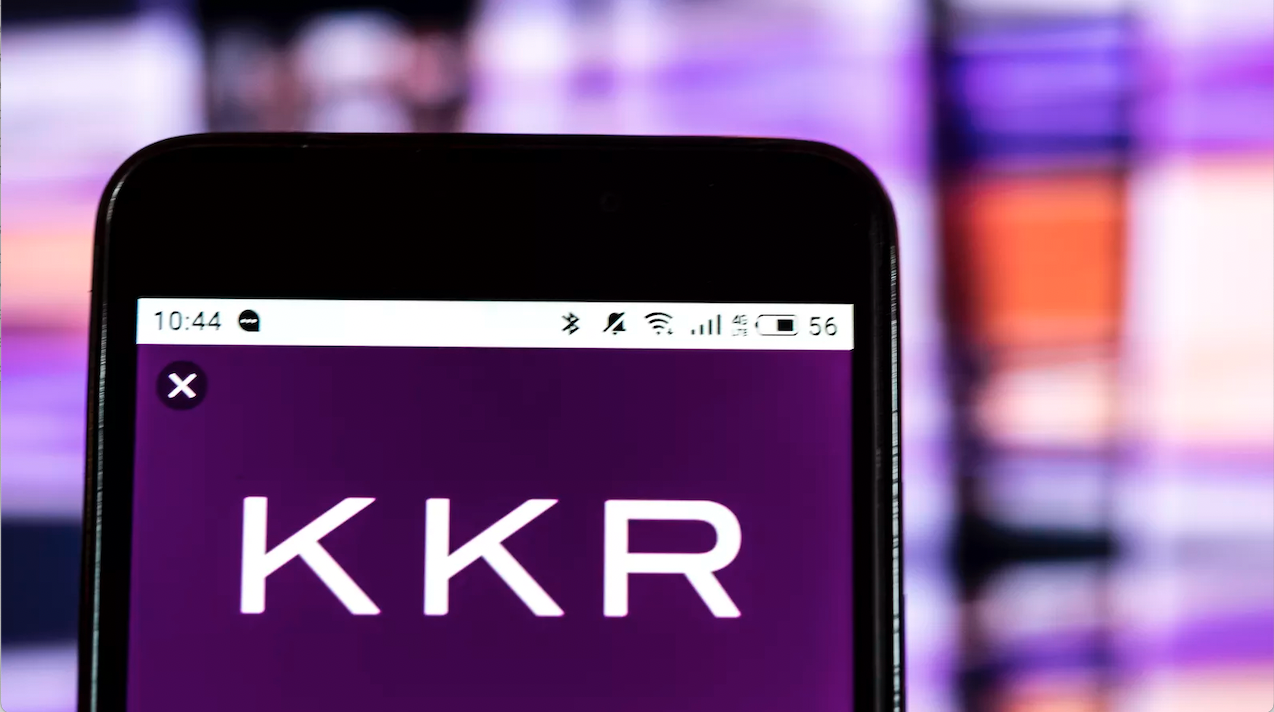 Investment firm KKR is selling downstate garage-door maker C.H.I. Overhead Doors to Nucor Corp. for $3 billion, Axios' Dan Primack reports.
Why it matters: C.H.I. isn't just a massive payout for KKR, which calls it one of the firm's "largest returns in recent history." It's also a life-changing acquisition for the more than 600 C.H.I. factory employees, distribution-center workers and truck drivers who are based in Arthur, near Champaign.
The intrigue: C.H.I. was among the 25 or so KKR portfolio companies, mostly industrials, in which non-salaried workers received equity as part of the original buyout (or could buy in for a nominal amount if making more than $100K annually).
The average C.H.I. hourly worker or driver receives $175K via this sale, with some earning more than $400K.
There's even cash for recent hires, with those joining in 2022 getting around $20K and those joining last year receiving $40K.
Backstory: Nucor doesn't have an existing overhead-door business, so C.H.I. management will remain, and no layoffs are anticipated.
4. Tips and hot links
🗺 After months of fighting, the City Council voted 43–7 for the new ward map. (Tribune)
👮‍♂️ Former police officer Frederick Collins is the latest to announce his candidacy for mayor. (ABC 7)
🧪 A COVID testing company scored big state contracts despite a huge error rate. (ProPublica/Block Club)
🎵 Local music promoter, booker and club owner Helen Wooten died this month at 72. (Sun-Times)
Fresh openings from the job board
5. Summer festival lineups announced
Lineups for some of the city's biggest festivals were released by the Department of Cultural Affairs and Special Events, and there are plenty of highlights to help fill out your summer calendar:
🎶 The Chicago Gospel Music Festival: June 4
The Williams Singers, Brian Courtney Wilson and John P. Kee
🎷 The Chicago Blues Festival: June 9–12
Shemekia Copeland, Billy Branch, Ronnie Baker Brooks and The Kinsey Report
🌞 Millennium Park Summer Music Series: June 20–August 18
June 20: Nigerian superstar Femi Kuti & the Positive Force
July 18: Ukrainian folk ensemble DakhaBrakha
July 21: Wilco frontman Jeff Tweedy
August 1: Chilean-French rapper Ana Tijoux
The big picture: Other big summer events for your calendar include:
6. Where in the world is ... Justin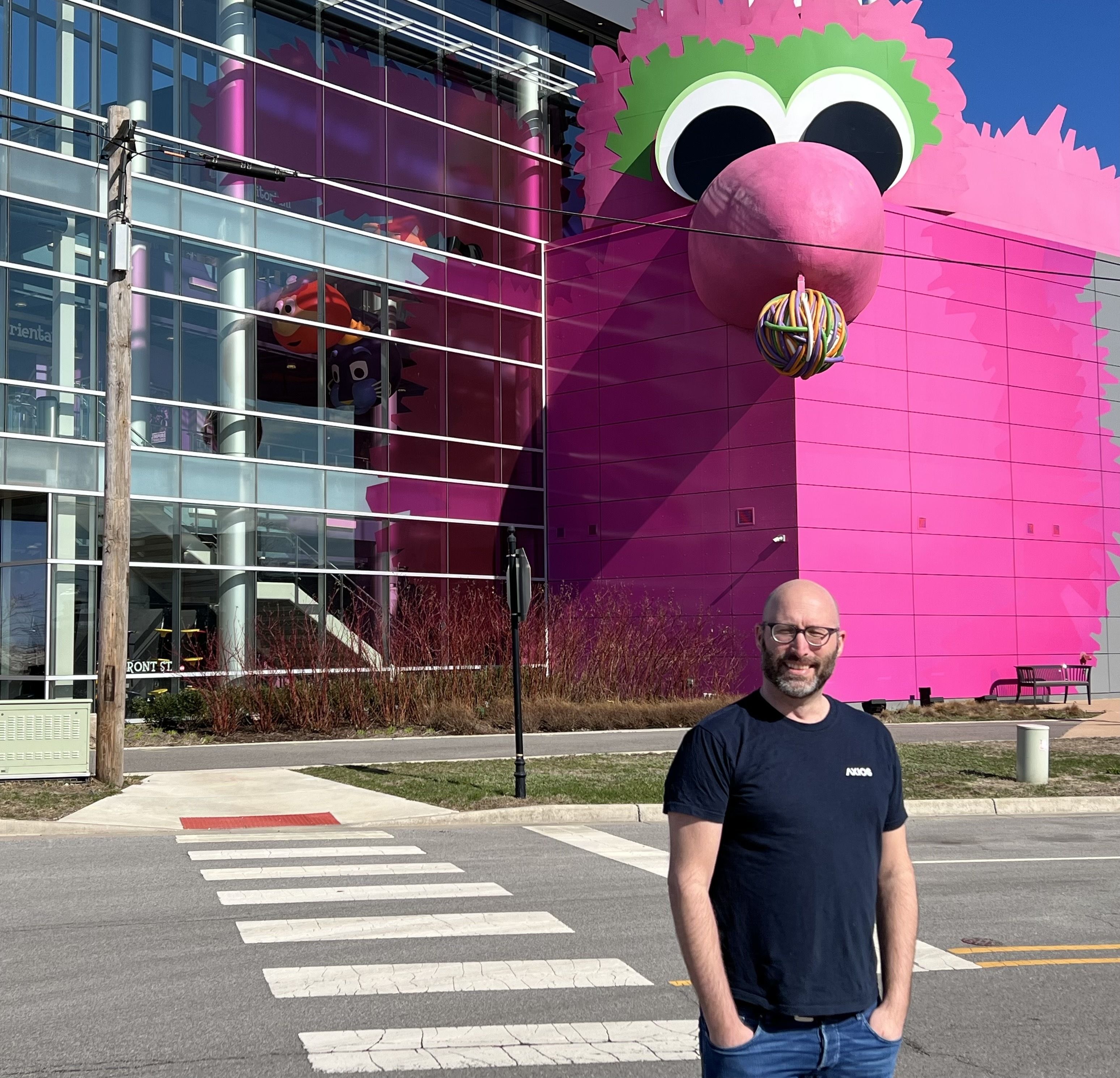 Can you guess where Justin is this week? Hint:
Southeast of the city
Nestled between smokestacks
Crowd favorites on display
Next to pierogies and train tracks
📬 Guess correctly to be entered into a drawing for Axios swag!
Our picks:
🎭 Monica is still thinking about the breathtaking performances and ingenious storytelling in Timeline Theatre Company's "The Chinese Lady" at Theater Wit.
🥎 Justin is sore from last night's tough loss and hopes he can recover for the big Axios retreat starting tomorrow in D.C.! It's going to be a rough first impression when he's limping around complaining about his quads.
Are you the kind of reader who forwards this newsletter to friends and family? Well, you should get something out of it!