Axios AM
September 26, 2023
Good Tuesday morning. Smart Brevity™ count: 1,496 words ... 5½ mins. Edited by Emma Loop and Bryan McBournie.
1 big thing — Scoop: Biden's don't-trip plan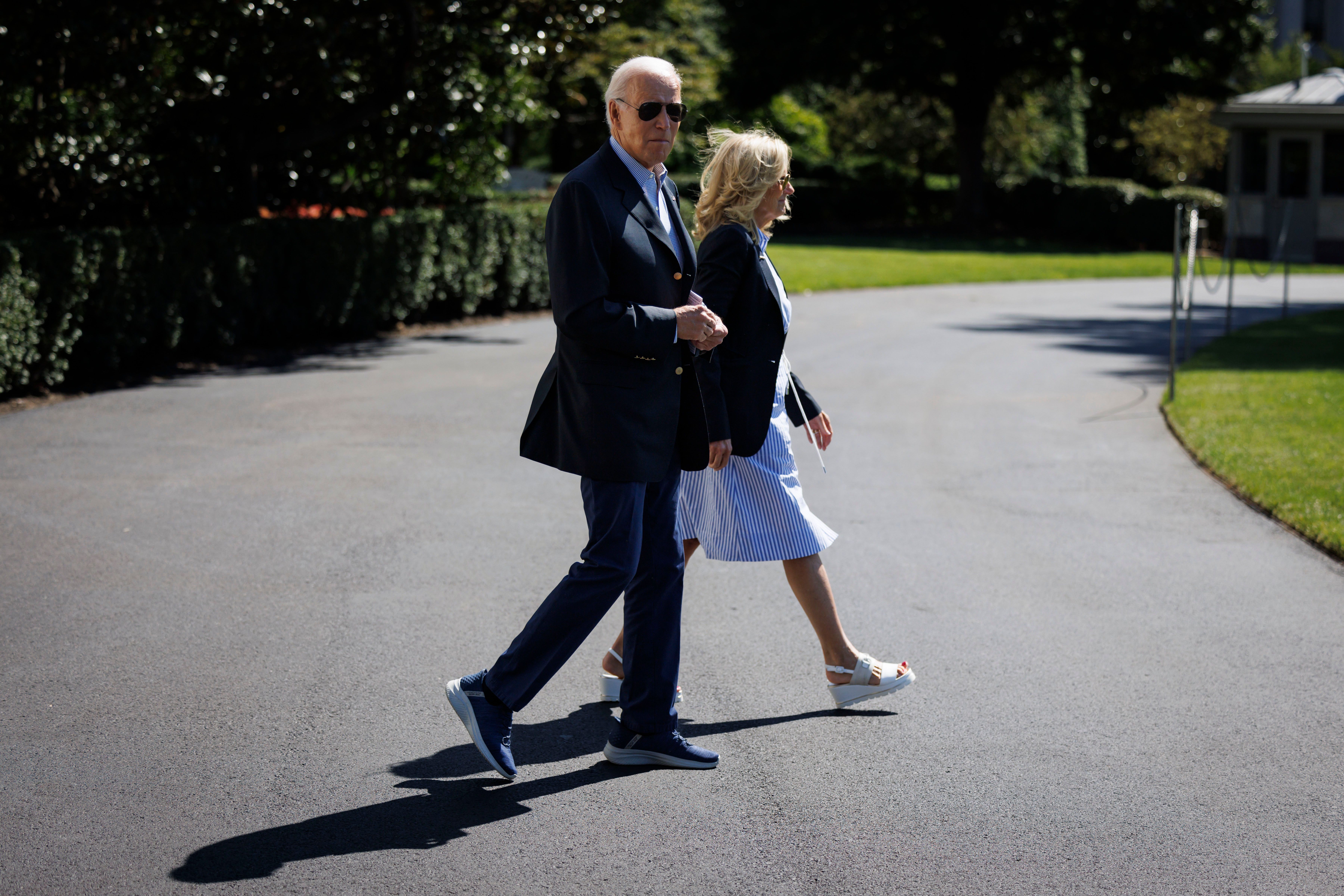 President Biden and his staff are working on an urgent project to protect his re-election bid: a don't-trip strategy, Axios' Alex Thompson writes.
Why it matters: Democrats, including some in the administration, are terrified Biden will have a bad fall — with a nightmare scenario of it happening in the weeks before the 2024 election.
As voters express deep concerns about the 80-year-old president's age, Biden's team is taking extra steps to prevent him from stumbling in public — as he did in June, when he tripped over a sandbag at the Air Force Academy.
With a physical therapist, Biden has been doing exercises to improve his balance as far back as November 2021.
Since his stumble in June, he has been wearing tennis shoes more often to avoid slipping — and using the short stairs on Air Force One, entering the plane on a lower deck than before.
Biden's balance difficulties are likely the result of what his physician has diagnosed as "a combination of significant spinal arthritis" and "mild post-fracture foot arthritis."
Biden works out many mornings with physical therapist Drew Contreras, who also worked with former President Obama.
Biden's doctor has recommended exercises for balance, which he called "proprioceptive maintenance maneuvers" in health summaries the White House released in 2021 and last February.
Asked for more detail, White House spokesman Andrew Bates told Axios: "This isn't new — it was proactively and transparently disclosed."
"This article fits an unfortunate pattern of media attempting to sensationalize something that has long been public, rather than covering the president's very real achievements for hardworking Americans," Bates added.
🔎 Between the lines: Biden's team is betting that any mockery he receives over using the shorter Air Force One steps and wearing tennis shoes will be worth it to avoid another public stumble.
The Biden campaign's calculus is similar to its efforts in 2020 to prevent him from getting COVID. Those steps, including strict limits on in-person campaigning, led to memes mocking Biden's "basement campaign."
🔭 Zoom out: Recent polls have shown Biden's age is among voters' chief concerns about him. Voters also have significant age concerns about former President Trump — the likely GOP nominee.
Three-fourths of Americans see Biden as too old for office, an AP-NORC poll found last month. About half also saw Trump, 77, as too old.
Beyond Trump's legal issues, his erratic behavior has raised concerns about the former president's mental state.
In a flurry of posts last weekend, Trump accused exiting Joint Chiefs Chairman Gen. Mark Milley of a "treasonous act" that, "in times gone by," would have been punishable by death.
Trump mentioned "treason" in vowing to use the presidency to investigate NBC News' parent company, Comcast, over "vicious" coverage of him.
2. 🚙 Biden to hit picket line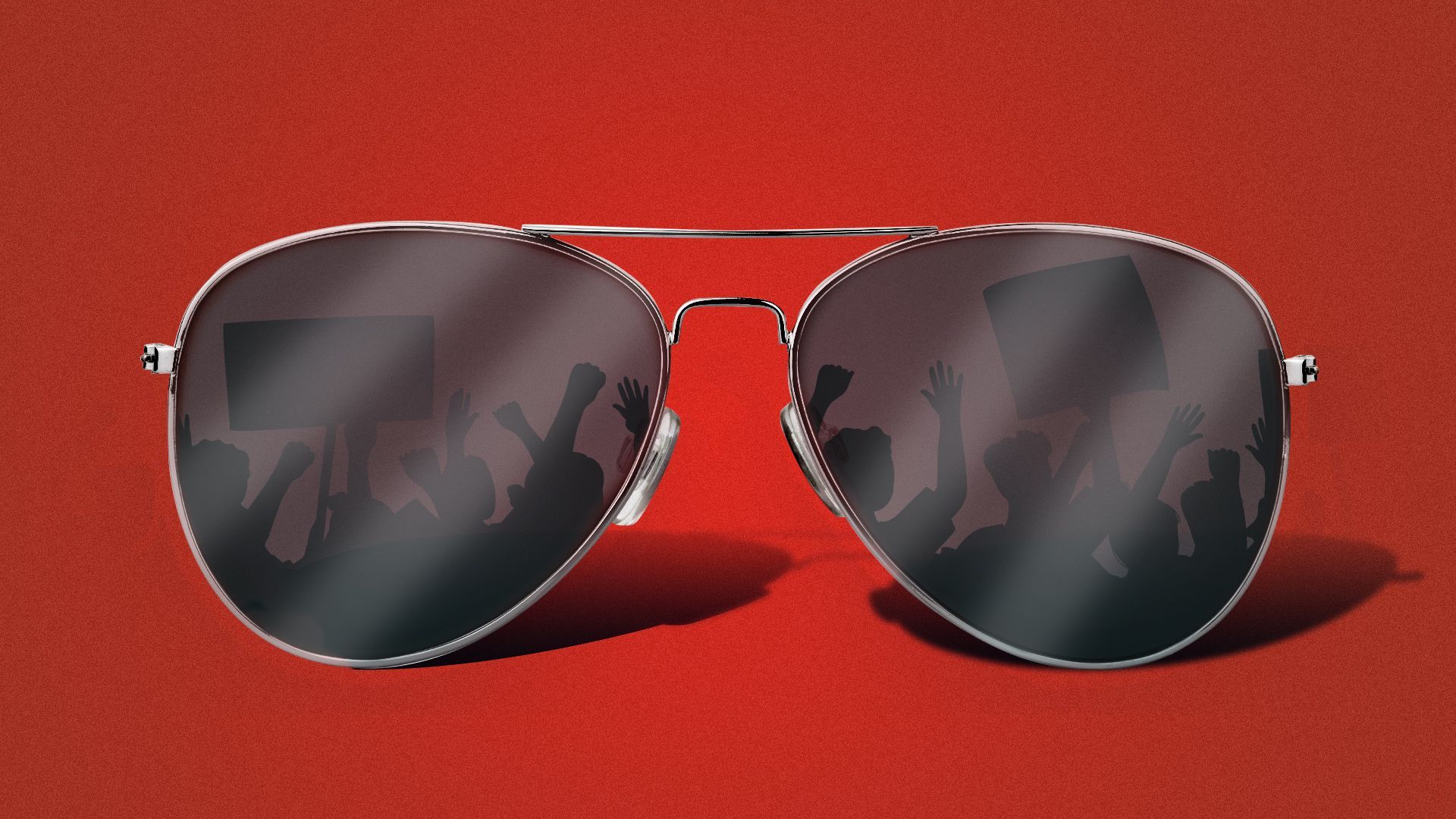 President Biden will join striking workers on a UAW picket line at noon today in Wayne County, Mich.
Why it matters: It's the first time a sitting president has visited a picket line — showing how critical resolving the auto strike, now in its 12th day, has become for Biden, Emily Peck writes for Axios Markets.
Biden's full-throated support for the union comes at an unusually pro-labor moment for the country. The Republican Party is also making more of a play for union votes.
🖼️ The big picture: The strike — which now covers 38 plants and distribution centers in 20 states — has forced Biden onto a tightrope.
He's balancing his pro-union rhetoric — and the need for the UAW's endorsement in Michigan, a 2024 battleground — with his administration's support for a fast transition to electric vehicles.
3. 🩺 Women pay billions more for care
At every age, women have higher out-of-pocket expenses for their health care than men despite having similar health insurance, Axios' Tina Reed writes from a Deloitte report.
Why it matters: Much has been made about a "pink tax" on women's consumer products. The new analysis argues there's a similar burden for health coverage.
🧮 By the numbers: Even removing maternity care from the equation, women each year pay $15.4 billion more out of pocket for health care, according to Deloitte's actuarial analysis of more than 16 million people who have employer-sponsored coverage.
🧠 What's happening: The authors said this may be partly explained by the different kinds of care recommended for women, such as earlier annual checkups and gynecological examinations.
They also cited the relatively high cost of breast cancer imaging compared to screening for other cancer types, and costs associated with the effects of menopausal transitions.
4. 🦾 New try for lawsuit-proof AI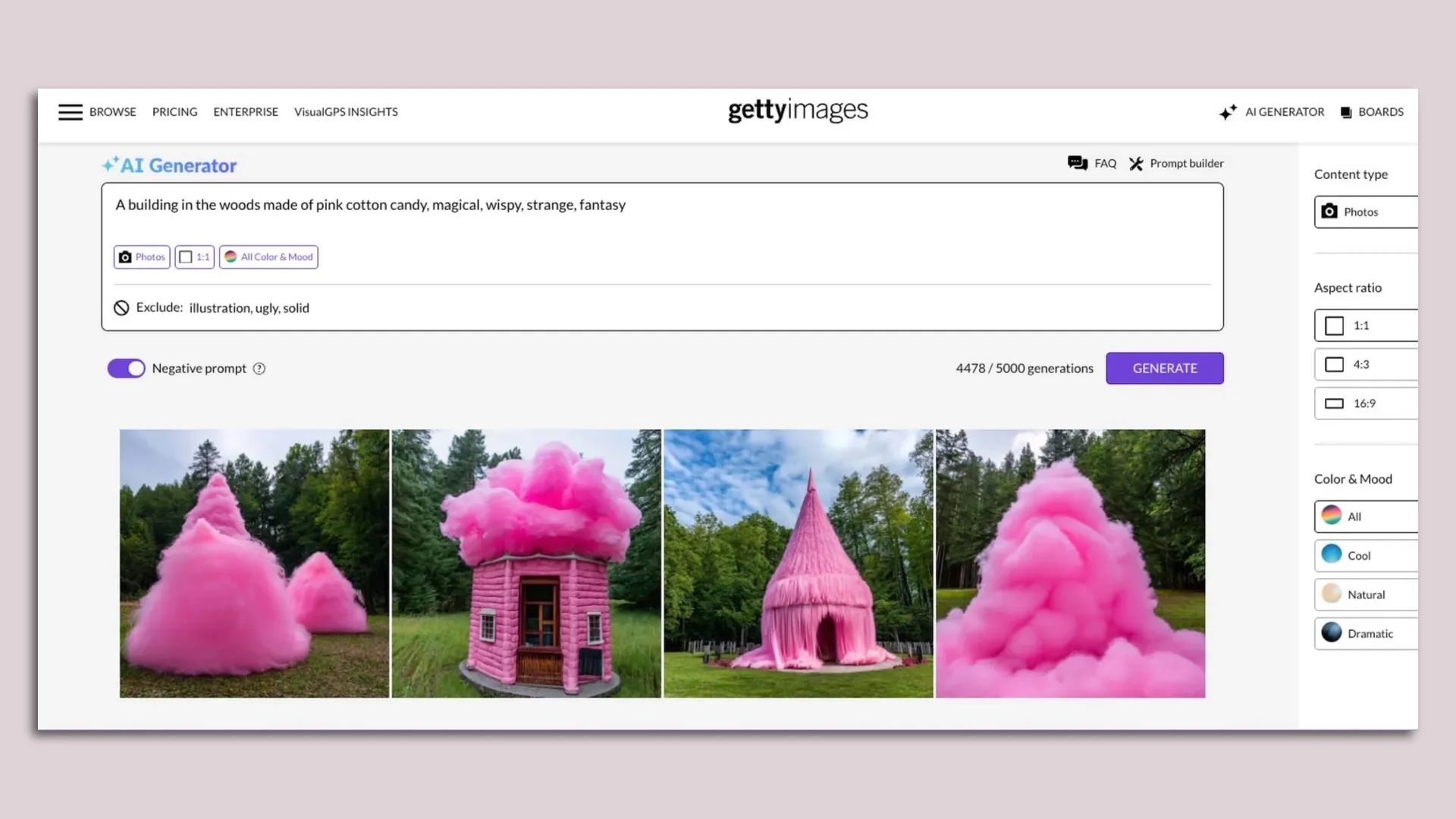 Getty Images debuted a generative AI tool that, in contrast to rival text-to-image engines, was trained only on licensed content from Getty's own vast creative collection, Axios chief tech correspondent Ina Fried writes.
Why it matters: OpenAI faces multiple lawsuits from authors. And visual artists have objected to what they view as the appropriation of copyrighted material scraped from the internet to train AI models.
How it works: Getty will indemnify customers buying images, meaning that Getty is on the hook for any legal problems from images created by the tool.
The tool was trained only on Getty's creative images — not the editorial images and news photos that contain famous people, brands and other potentially protected content.
5. 🐘 7 on tomorrow's debate stage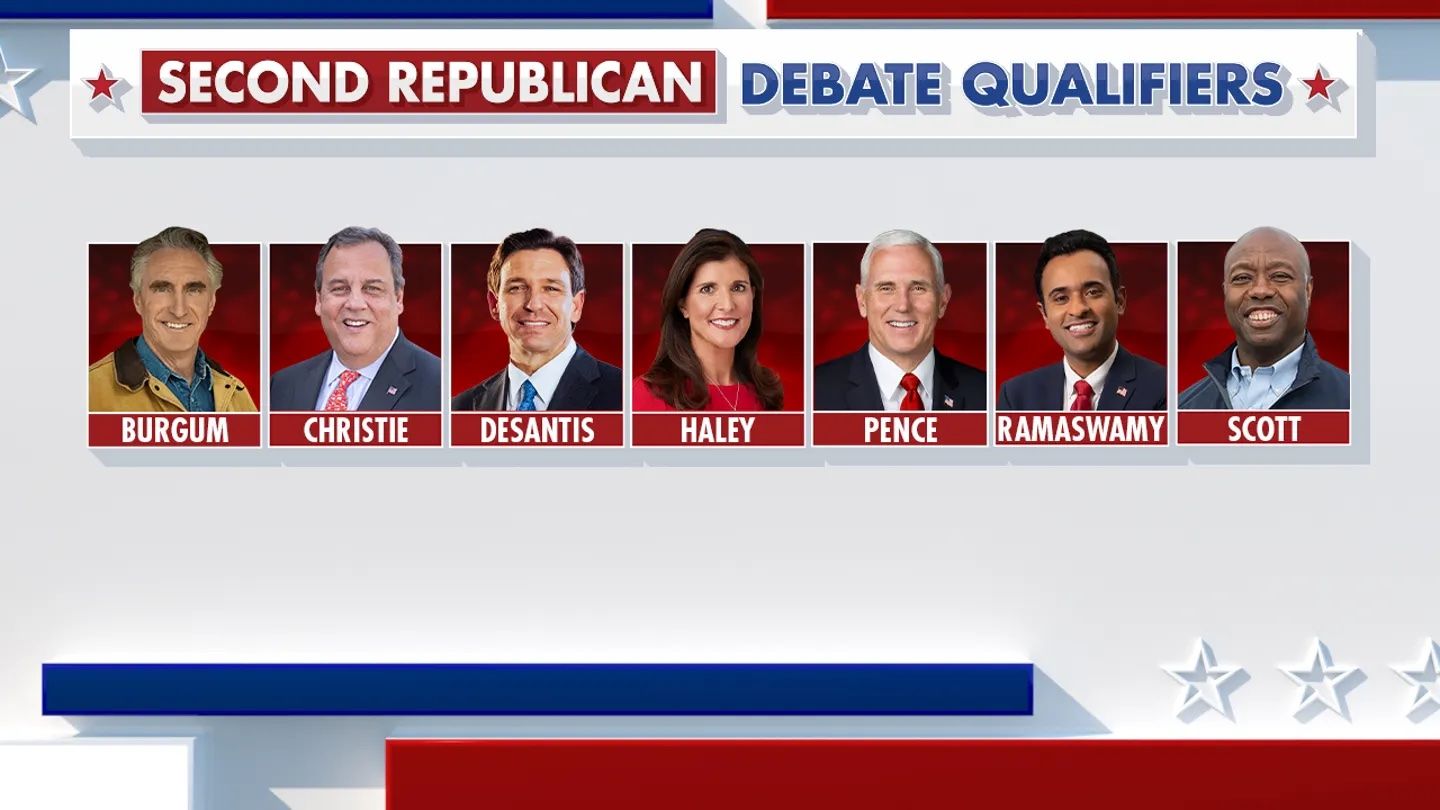 Seven candidates have qualified for the second GOP presidential debate, which will be tomorrow at 9 p.m. ET at the Reagan Library in Simi Valley, Calif., the RNC announced last night.
Why it matters: That's down one from the first debate. Former Arkansas Gov. Asa Hutchinson didn't make the cut.
The debaters: Florida Gov. Ron DeSantis, businessman Vivek Ramaswamy, former UN Ambassador Nikki Haley, former Vice President Mike Pence, former New Jersey Gov. Chris Christie, Sen. Tim Scott (S.C.) and North Dakota Gov. Doug Burgum.
Former President Trump — the GOP frontrunner, who's planning to counterprogram the debate by speaking to striking autoworkers in metro Detroit an hour before — is absent from the list of those who qualified.
6. 🗳️ You might've wondered this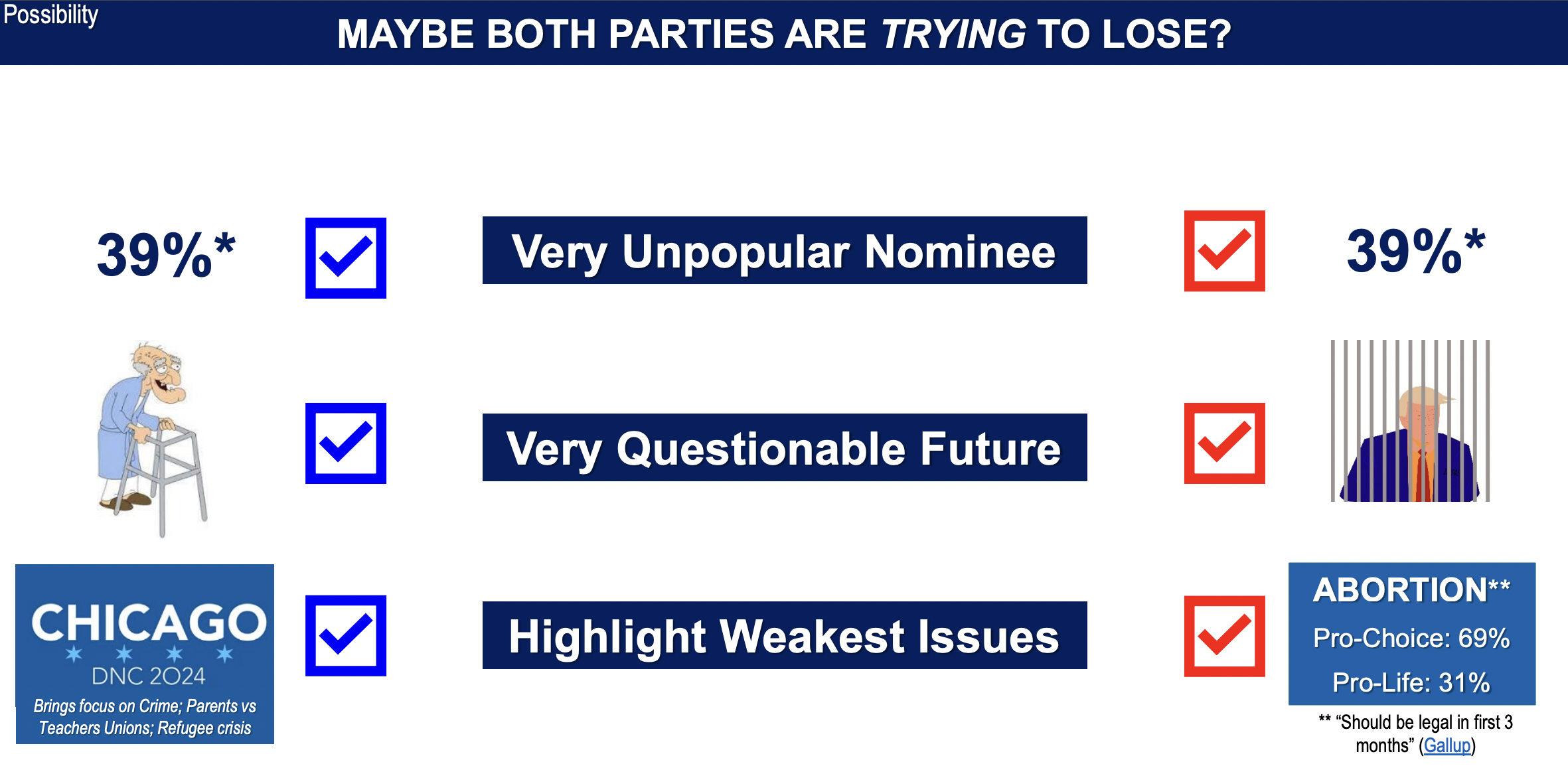 Are both parties trying to lose the 2024 presidential election?
"If you wanted to lose an election, what would you do?" Mehlman told me:
"Put forward an unpopular nominee ... Check."
"Choose someone who appears to have major future risks ... Check (Biden health, Trump prosecutions)."
"Highlight the issues where your party is least popular with independents ... Check (For Dems, crime, border refugees and preferring teacher unions over parents. For Republicans, abortion)."
Go deeper with Bruce's full deck, looking at a dozen trends for the next 13 months (half politics, half policy).
7. 🗞️ Timesman digs into Times drama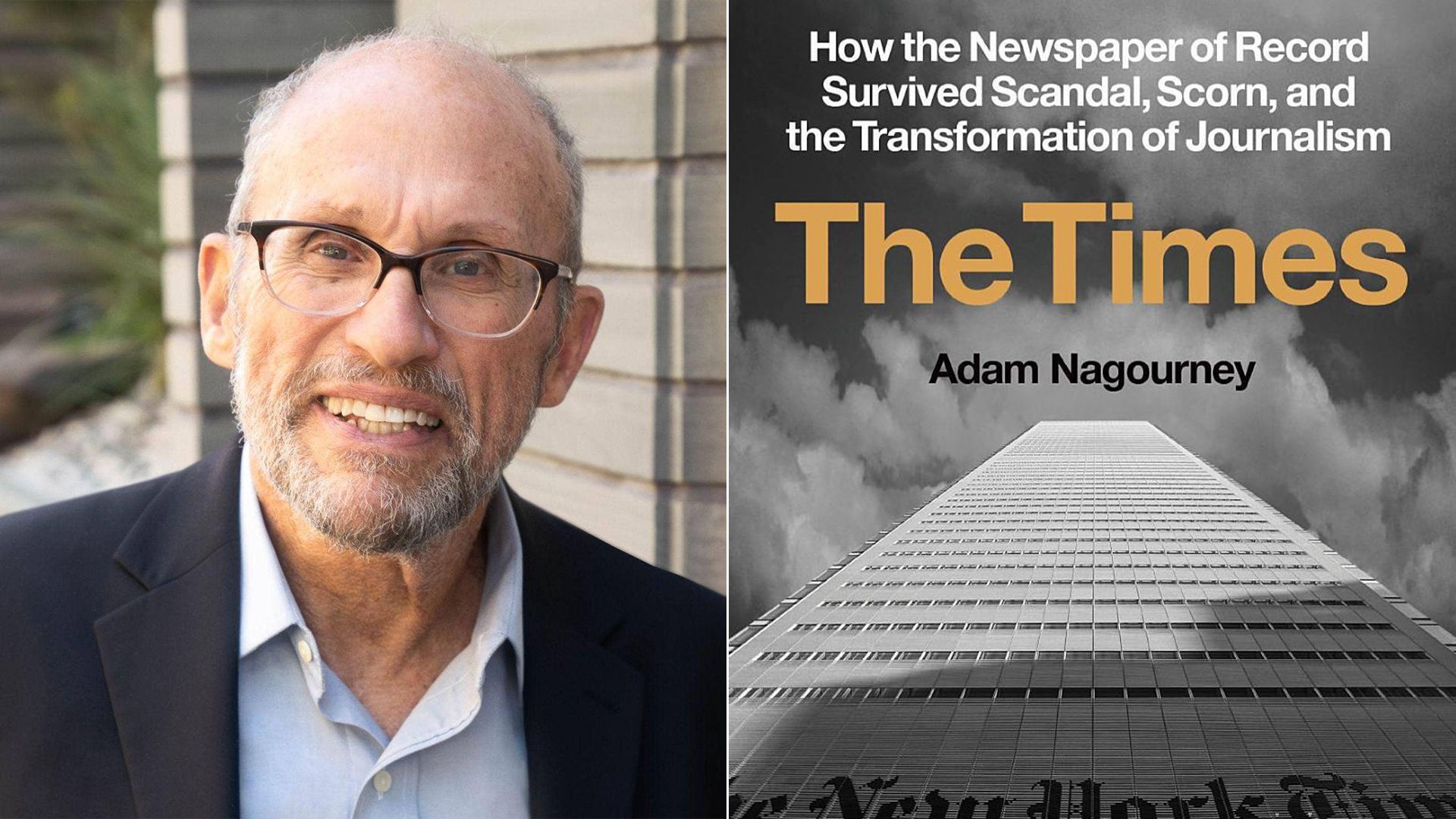 Adam Nagourney, a 27-year New York Timesman who's now covering 2024, is out today with a seven-year passion project — "The Times," an unauthorized history vivisecting the disruptive span from 1977-2016.
Why it matters: Although The Times had no control, all the key figures — including all living publishers and executive editors — spoke to Nagourney on the record. "This was the moment — while everyone was alive and sharp," he told me.
"I made a real point, from the start of this project to talk to players ... who were older and who I realized needed to be interviewed sooner rather than later," Nagourney, 68, added.
"That often meant that I was not as prepared as I would like to be for interviews — which, as you can imagine, was particularly daunting in sitting down with some of the most accomplished (dare I say exacting?) editors of their generation."
"None of the main characters has died," Nagourney said. "But I'm not sure they would be up to the kind of rigorous interviews we went through four or five years ago."
"I was very lucky to come across oral histories that had been recorded by key players ... decades ago. They were recorded for history; they were often startlingly frank."
Go deeper: "Masthead Gladiators at the New York Times," by New York Magazine's Shawn McCreesh.
8. ❄️ 1 for the road: Snowplow training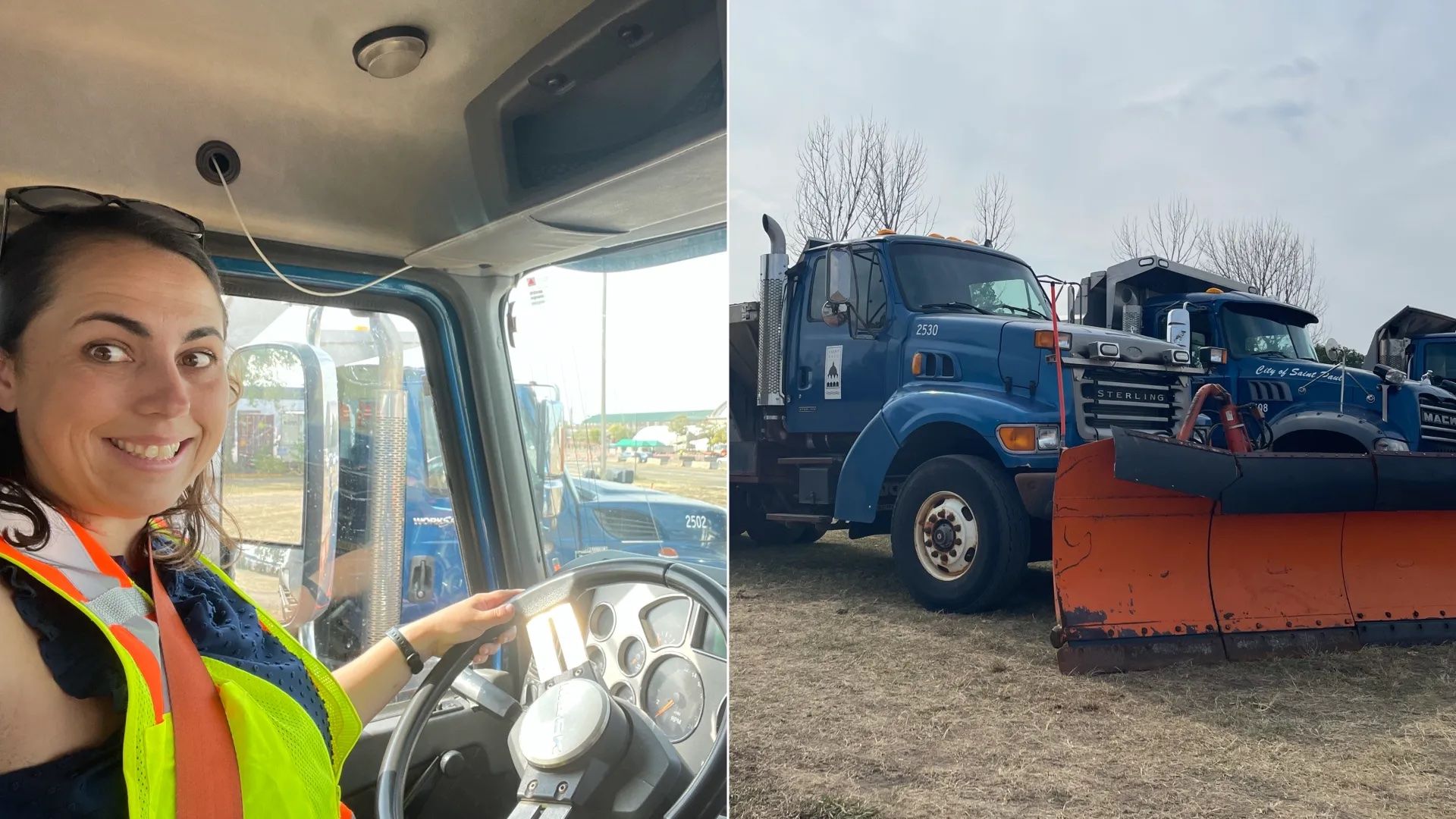 This snowplow selfie is by Torey Van Oot of Axios Twin Cities, who recently joined a "roadeo" training course near the Minnesota fairgrounds in St. Paul.
At the orange cone-lined course, trainees drove laps around bone-dry pavement under blazing sun — practicing sharp turns and lifting the plow.
💭 Torey tells us: Holy blind spots!
The cab of the 12-footer had me perched far above normal cars, obstructing my view of the road below on either side. Once the plow is down, you can't even see the passenger-side edge of the blade.
And don't even get me started on backing up a 30,000-pound truck around a corner without a rearview mirror.
Try Axios Local, now in 30 cities.
📬 Thanks for starting your day with us. Please invite your friends to sign up.