November 29, 2022
Happy Tuesday. Smart Brevity™ count: 1,489 words ... 5½ minutes. Edited by Noah Bressner.
1 big thing: How Biden will run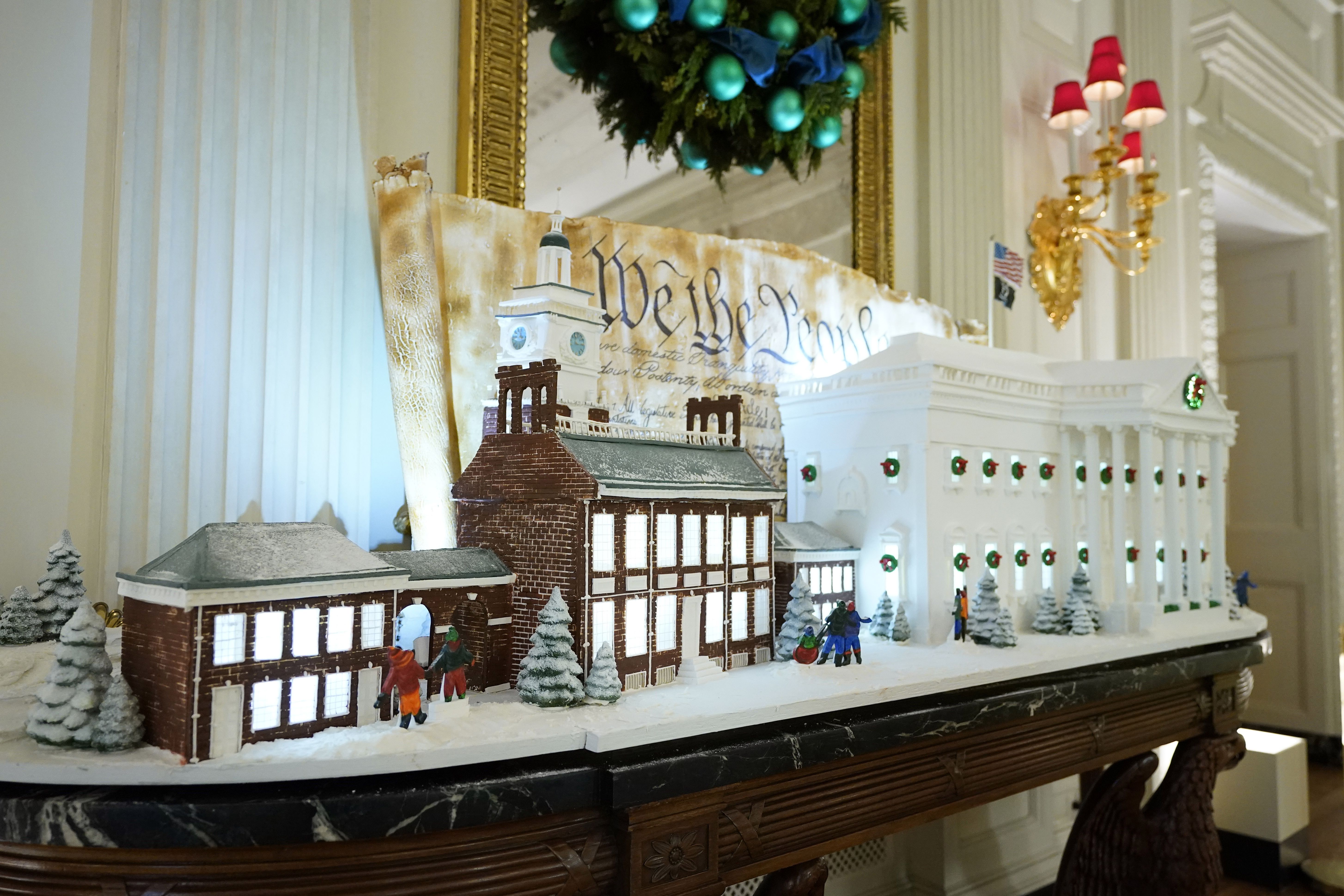 Even before a formal 2024 decision, White House officials are harnessing the power of the presidency for a re-election campaign that looks increasingly likely, Axios' Hans Nichols writes.
Why it matters: Biden advisers don't expect the candidate-president to dominate the news cycle. They want him to fly above it.
The emerging strategy is on full display this week:
Biden travels to Bay City, Mich., today to talk domestic manufacturing and semiconductors.
Tomorrow, he'll address tribal nations at the Interior Department.
On Thursday, he'll host French President Emmanuel Macron for the first state dinner of the administration.
🔎 Between the lines: It's a formula we can expect to see repeated over the next two years, as legislating comes to a standstill:
Day trips to swing states + diplomatic engagements, emphasizing Biden's statesman role + special attention to key Democratic constituencies.
🕶️ What to watch: Officials need to ramp up fundraising to underwrite a big campaign, which likely will be headquartered outside of Washington — either in Delaware or Philadelphia.
White House holiday parties are one way officials plan to reconnect with big-dollar donors, some of whom have felt left out in the cold by Biden's inner circle.
2. Hot job: Chief metaverse officer
The chief metaverse officers being hired by big companies around the world are spending their days evangelizing for the underlying technology — even as the metaverse itself (shared, interconnected virtual worlds) remains a fragmented dream.
Proponents say the metaverse — the internet made immersive, thanks in part to virtual and augmented reality — is the next big thing in connectivity and commerce.
Why it matters: Most Fortune 500 companies are at least metaverse-curious, for fear of missing out on what might be the next big tech wave, writes Alex Fitzpatrick, editor of Axios What's Next.
What's happening: Metaverse execs who spoke with Axios for this story generally said they're doing a combination of research, strategy and working with colleagues and clients to figure out how to approach the metaverse and related technologies, including web3.
Over at talent agency CAA, chief metaverse officer Joanna Popper is helping clients understand and capitalize on the space while seeking investment opportunities.
Edwina Fitzmaurice, chief customer success officer at consulting firm EY, has been working on the recently launched EY metaverse lab — a "sandbox" where clients can "build out worlds and experiences."
3. 🇨🇳 Racing China's censors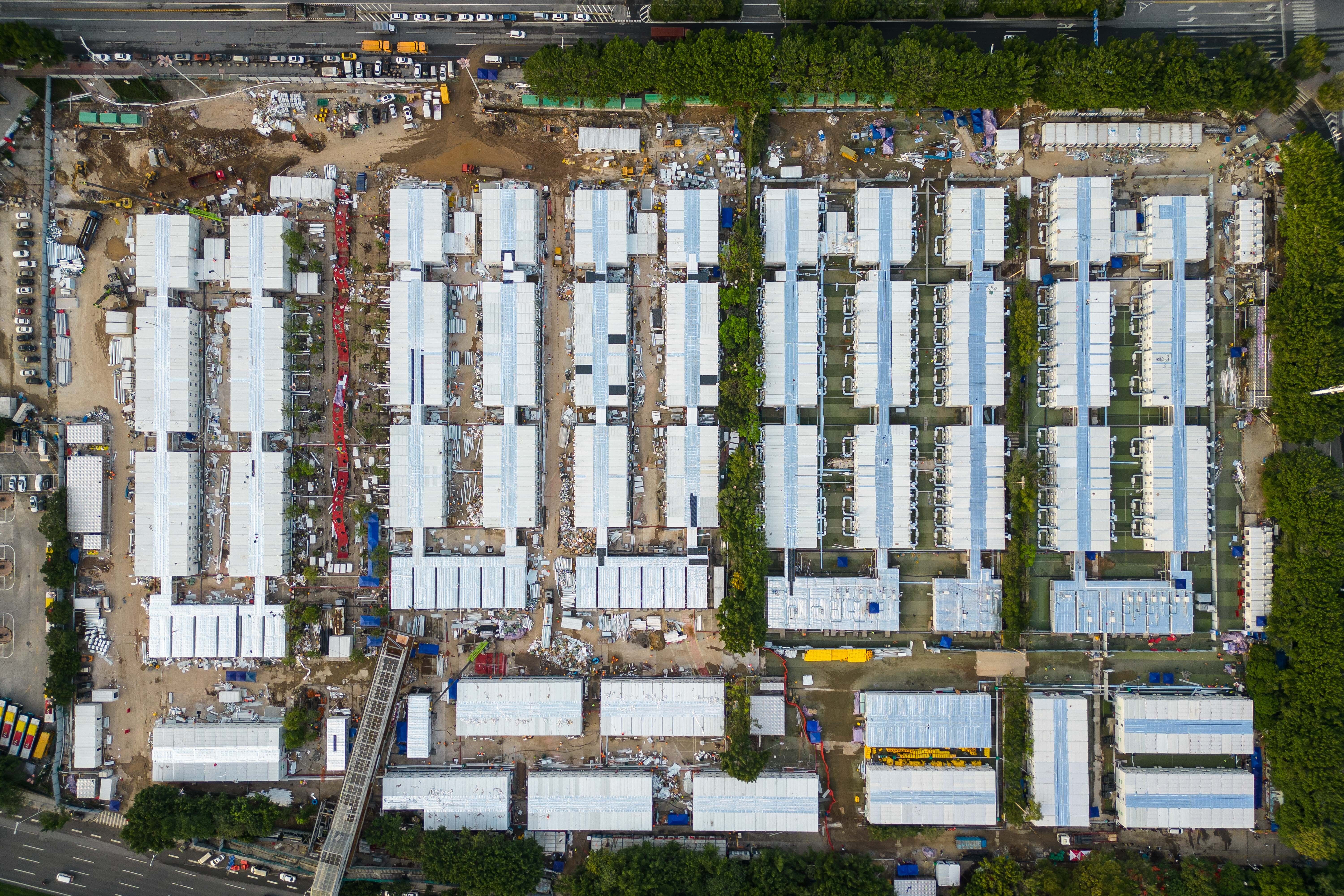 A former Shanghai resident surnamed Wang tells Axios' Bethany Allen-Ebrahimian she has stayed up late every night since Friday, grabbing screenshots of articles and social media posts about the COVID protests.
She posted them on WeChat, and sent them to friends so the posts can still be viewed in China.
"None of this is organized," said Wang, who moved to Taipei a few months ago and asked we withhold her full name in order to protect family and friends in China. "There's no group chat of us saying we should screenshot this before it's deleted."
Why it matters: Social media videos and photos are some of the only ways to get information about the protests — since information in China is tightly controlled, and journalism is heavily restricted.
What's happening: Yesterday, Chinese authorities flooded previous protest areas in Beijing, Shanghai and Hong Kong with police vans and security forces to preempt further demonstrations.
Some universities, also the site of numerous protests, announced they'll close early for Lunar New Year so students would return home.
The measures seemed to have an effect: Protesters in Beijing and Shanghai didn't return to previous demonstration sites last night.
4. 📺 Thanksgiving's massive sports audience
Huge audiences tuned into football and soccer over Thanksgiving weekend, with the NFL, World Cup and college football all drawing record viewership, Axios' Sara Fischer and Kendall Baker report.
Why it matters: That was particularly good news for Fox Corp., which aired the three most-watched games on three consecutive days.
🍗 Thanksgiving: New York Giants-Dallas Cowboys was the most-watched NFL regular-season game ever, averaging 42 million viewers across live TV and streaming, Nielsen says. The total unduplicated audience for the three NFL Thanksgiving games was 138 million — up from 103 million last year and a new Thanksgiving Day record.
Friday: USA-England drew over 15.3 million viewers, making it the most-watched men's soccer match ever on English-language TV in the U.S., Fox said. Another 4.6 million watched the Spanish-language broadcast on Telemundo or Peacock, bringing the total viewership to nearly 20 million, NBC said.
Saturday: Michigan's thumping of Ohio State drew 17 million viewers, making it the most-watched regular-season college football game in Fox's history — and the most-watched regular-season game on any network since 2011.
🎈 For context: The Macy's Thanksgiving Day Parade — one of the few non-sports events that routinely ranks among the year's top broadcasts — drew 27.7 million viewers on Thursday across NBC and Peacock.
⚽ In the World Cup, Saturday's Argentina-Mexico match was the most-watched sporting event in Telemundo's history. The Spanish-language broadcast drew 8.9 million viewers across Telemundo + the Peacock and Telemundo streaming platforms, the network said.
🏈 Even after a jam-packed few days, fans still tuned into the NFL across all networks on Sunday, per usual. The Philadelphia Eagles-Green Bay Packers drew 16.2 million viewers on NBC's "Sunday Night Football" — the show's best overnight tally since Oct. 16.
🕶️ What to watch: Fox should put up another impressive World Cup viewership number today: The U.S. takes on Iran in a win-or-go-home match at 2 p.m. ET.
5. 💧 2 million Houstonians boiling water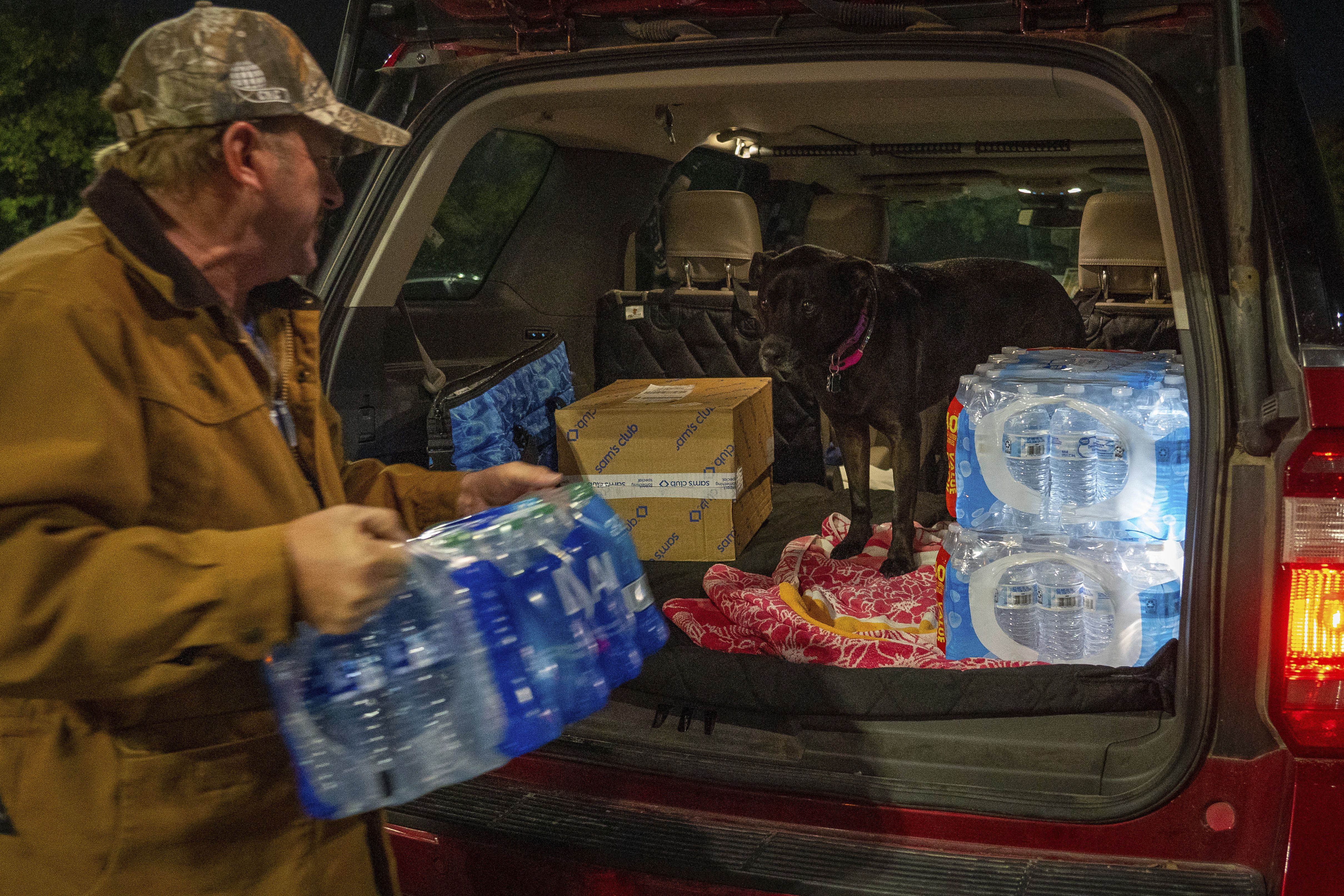 Houston's school district — the eighth largest in the country — canceled classes for a second day after a power outage at a water purification plant sparked a city-wide boil notice, Axios Houston reports.
Residents in the country's fourth-largest city were told to start boiling tap water Sunday night.
What happened: Both the primary and backup transformers funneling power to the city's East Water Purification Plant failed for an unknown reason, Jay Jordan and Shafaq Patel write for Axios Houston.
6. 😷 Data du jour: COVID deaths skew old
The proportion of COVID deaths among Americans 65+ has fluctuated from 8 of 10 in the first few months of the pandemic ... to a low of 6 in 10 when the Delta wave struck in the summer '21 ... to a high of 9 out of 10 today, The Washington Post found using CDC data.
Go deeper: Axios' Tina Reed recommends this paper, published yesterday by the Annals of Internal Medicine, tracing the younger skew of deaths during the second year of the pandemic.
7. 📚 Scoop: Dave McCormick to offer "battle plan"
David McCormick — former CEO of Bridgewater Associates, and U.S. Senate candidate in Pennsylvania — plans a return to the national conversation in March with a governing agenda, "Superpower in Peril: A Battle Plan to Renew America."
Why it matters: McCormick, 57, is weighing a host of options, from top corporate roles to a possible run in Pennsylvania in '24 to a possible Cabinet seat in a future Republican administration.
The book strikes an optimistic, inspiring tone that sounds a lot like a candidate: "For those who say America's best days are behind it, I don't believe that for a second — but it depends on what we do next," McCormick writes.
"This book offers a plan to save our Republic and out-compete China by revitalizing the American dream, winning the race for technological supremacy, and dominating the digital age."
Download Chapter 1 (30 pages) ... Share this story.
8. 🟩 1 fun thing: Wordle angst
Wordle has an editor now: Every day's solution is determined by The New York Times' Tracy Bennett, who curates the word list.
The result hasn't made everybody HAPPY (which was Sunday's answer), Axios' Felix Salmon writes.
Why it matters: Bennett picked themed solutions for the long Thanksgiving weekend. Wednesday's answer was DRIVE ... Thursday's was FEAST ... and Sunday's was HAPPY.
🧠 How it works: Before this month, Wordle solutions were randomly selected from a preset word list.
Occasionally, that would cause problems — as when FETUS showed up as a solution during a major national debate over abortion.
The big picture: In the wake of Wednesday's themed answer, many puzzlers — including Axios' Kate Marino and Felix Salmon — got FEAST on their first guess.
"It felt cheap," says Kate, who felt cheated by the lack of problem-solving.
What they're saying: New York Times spokesperson Jordan Cohen told Axios there were "two thematic choices" during Thanksgiving week.
"While we have not made any decisions about future thematic content, Wordle will continue to be curated to respect the randomness of gameplay every day," he added. "HAPPY was random."
💭 Felix's thought bubble: You can be curated or you can be random, but you can't be both.
The bottom line: Puzzlers are conservative, and don't like change.
📬 Thanks for starting your week with us. Please invite your friends to sign up to get their daily essentials — Axios AM, PM and Finish Line.