Axios AM
March 23, 2023
Happy Thursday. Smart Brevity™ count: 1,488 words ... 5½ minutes. Edited by Noah Bressner.
🔮 This just in: Sen. Mark Kelly (D-Ariz.), Rep. Mike Gallagher (R-Wis.), and White House Office of Science and Technology Policy director Arati Prabhakar join the main-stage speaker lineup for Axios' second annual What's Next Summit next Wednesday, March 29, D.C. Request an invitation.
1 big thing: Airlines' summer stress test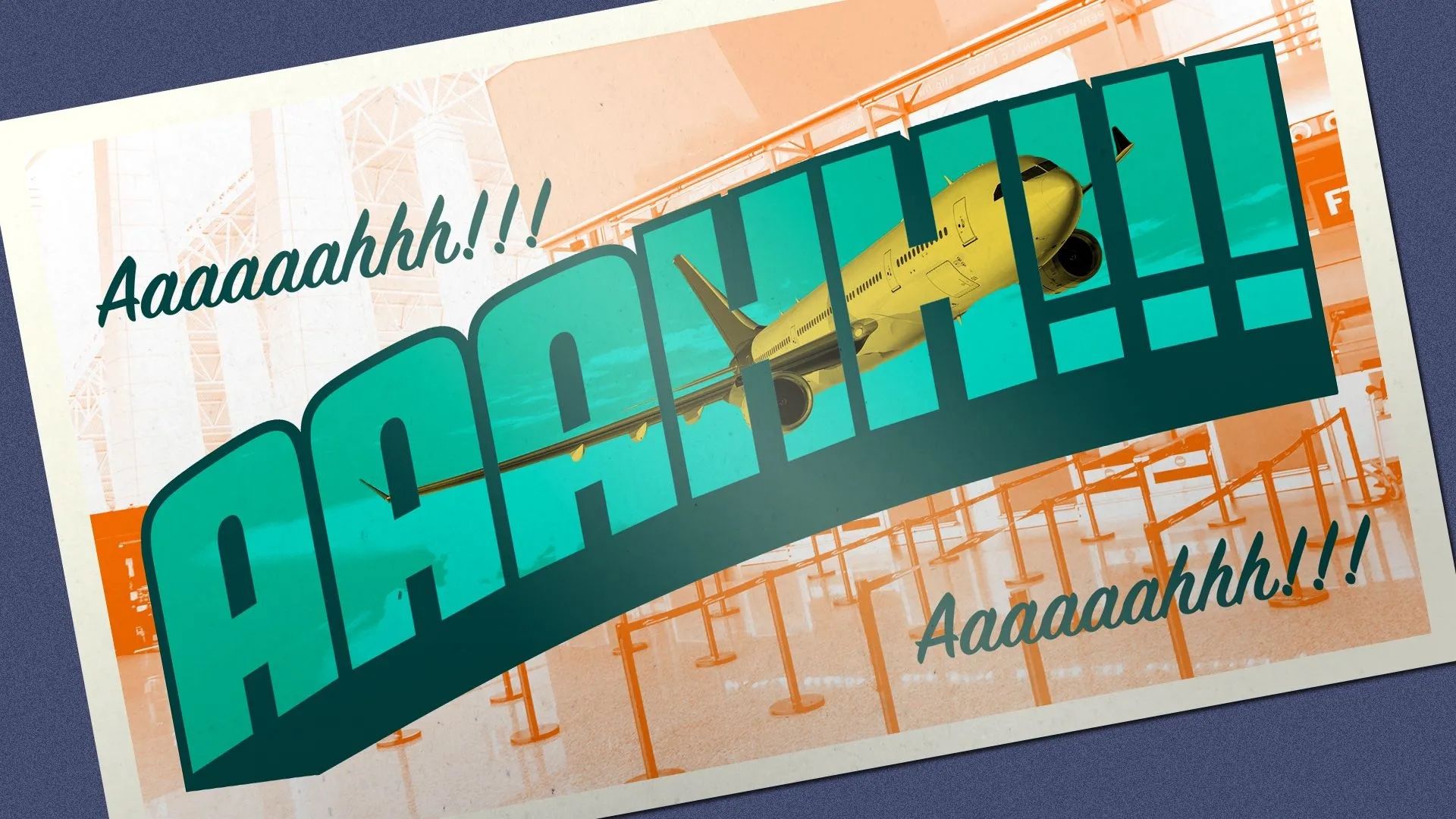 Summer will test just how well airlines have recovered from the chaos of this past holiday season.
Why it matters: The winter holidays were a nightmare, with Southwest Airlines entering full meltdown, writes Axios What's Next editor Alex Fitzpatrick, who's a pilot.
🧮 By the numbers: Just 69% of domestic U.S. flights left on time in December 2022, according to Transportation Department figures that are just out. Southwest's debacle dragged down the average.
That figure is between 75%-80% in a typical month, albeit with predictable dips in the busy — and often meteorologically challenging — summer and winter travel seasons.
🔬 Zoom in: Denver International Airport, Seattle-Tacoma International Airport and Austin-Bergstrom International Airport posted some of the country's worst on-time performance rates in December — at 57%, 62% and 66%, respectively.
🕶️ What we're watching: All indications suggest Southwest has recovered nicely since December. But the industry is grappling with a fresh set of challenges.
The busier travel season will be a test for pilots and air traffic controllers after a string of alarming incidents in recent months. The FAA issued a "safety call to alert" yesterday to remind pilots and airlines of best practices for safe flying.
2. Team Biden to TikTok owners: Just sell it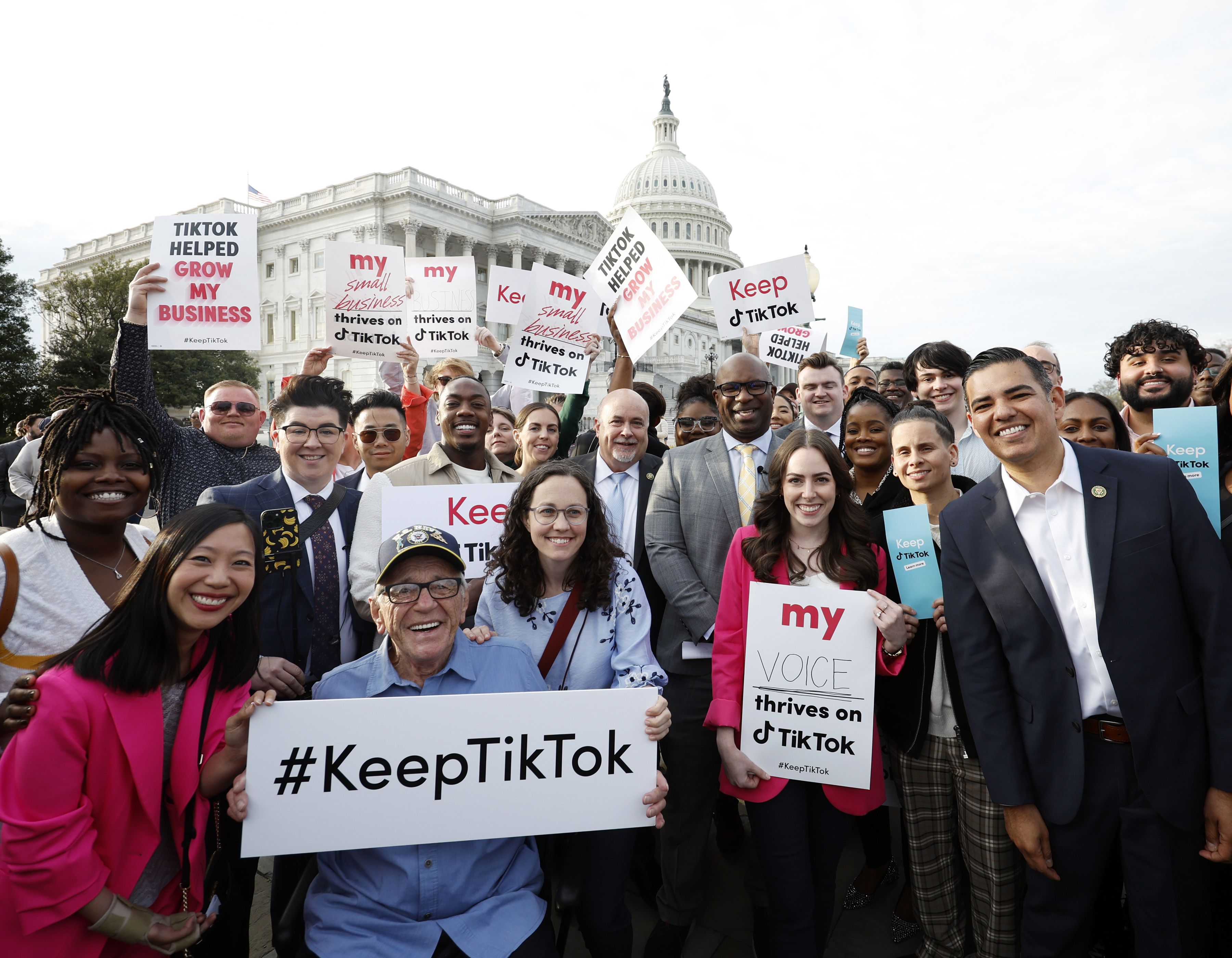 The Biden administration has a simple response to the army of TikTok influencers who swarmed Capitol Hill yesterday: The app can stay — if ByteDance agrees to sell it, Axios' Hans Nichols and Ashley Gold report.
Ahead of House testimony by TikTok CEO Shou Zi Chew today, a U.S. official told Axios: "The administration can achieve its national security goals without necessarily banning the app, including by ByteDance selling TikTok."
Why it matters: It was the Biden administration's most explicit official statement yet about its preferred TikTok outcome.
📱 State of play: The White House is under intense pressure from Republicans — and President Biden's fellow Democrats — to protect the nation from potential security threats posed by the Chinese ownership of TikTok, the wildly popular app with 150 million active users in the U.S.
At the same time, many young — and progressive — Americans use TikTok as though their life depends on it.
Democrats close to the White House are concerned Biden could face a political reckoning if his actions lead the app to be deleted from the phones of young Americans — a voting group that was crucial to Democrats' surprising success in midterms.
The big picture: The official's comments come as the administration, Congress and TikTok are amplifying their arguments on whether the app that features user-generated videos should be sold, banned or modified.
For TikTok, that's being done largely by its army of users, influencers and content generators — a powerful alliance the White House has long recognized and courted.
🔎 Between the lines: The strategy isn't unique, but the scale is: TikTok's users in the U.S. — a little less than half the nation's population — are on notice that the app could be wiped from their phones.
"Some politicians have started talking about banning TikTok," Shou said Tuesday night, on a TikTok video. "Now this could take TikTok away from all 150 million of you."
Senate Intelligence Committee Chair Mark Warner (D-Va.) and Sen. John Thune (R-S.D.) are lead sponsors of the RESTRICT Act, which would give the Commerce secretary more latitude to restrict and potentially ban companies from countries such as China and Iran.
3. Antisemitic incidents hit record in 2022
Antisemitic incidents in the U.S. jumped to a record level in 2022, up 36% from the year before, Axios' Russell Contreras writes from an annual audit by the Anti-Defamation League.
Why it matters: It's the third time in five years that reported episodes of antisemitism — from the distribution of hate propaganda to threats, slurs, vandalism and assault — were the most on record since the ADL began tracking such incidents in 1979.
🖼️ The big picture: The surge in antisemitic cases comes as the FBI and human rights groups warn about rising numbers of hate crimes in the U.S. — and amid concerns that some public officials and social media influencers are fueling the problem by normalizing incendiary rhetoric.
"This report lays bare some data around why the Jewish community has been feeling so vulnerable," Oren Segal, vice president of the ADL's Center on Extremism, told Axios.
Between the lines: The alarming numbers are likely understating the problem: A rising number of law enforcement agencies are opting not to share hate crime statistics with the FBI.
🧮 By the numbers: The ADL found reports of 3,697 antisemitic incidents in 2022. Incidents skyrocketed in each of the major audit categories:
Antisemitic harassment rose by 29%. Antisemitic vandalism increased by 51%.
Activity doubled among organized white supremacist groups, which were linked to 852 incidents of distributing antisemitic propaganda.
🔬 Zoom in: States with the most incidents were New York (580), California (518), New Jersey (408), Florida (269) and Texas (211).
4. 🕌 More U.S. schools mark Ramadan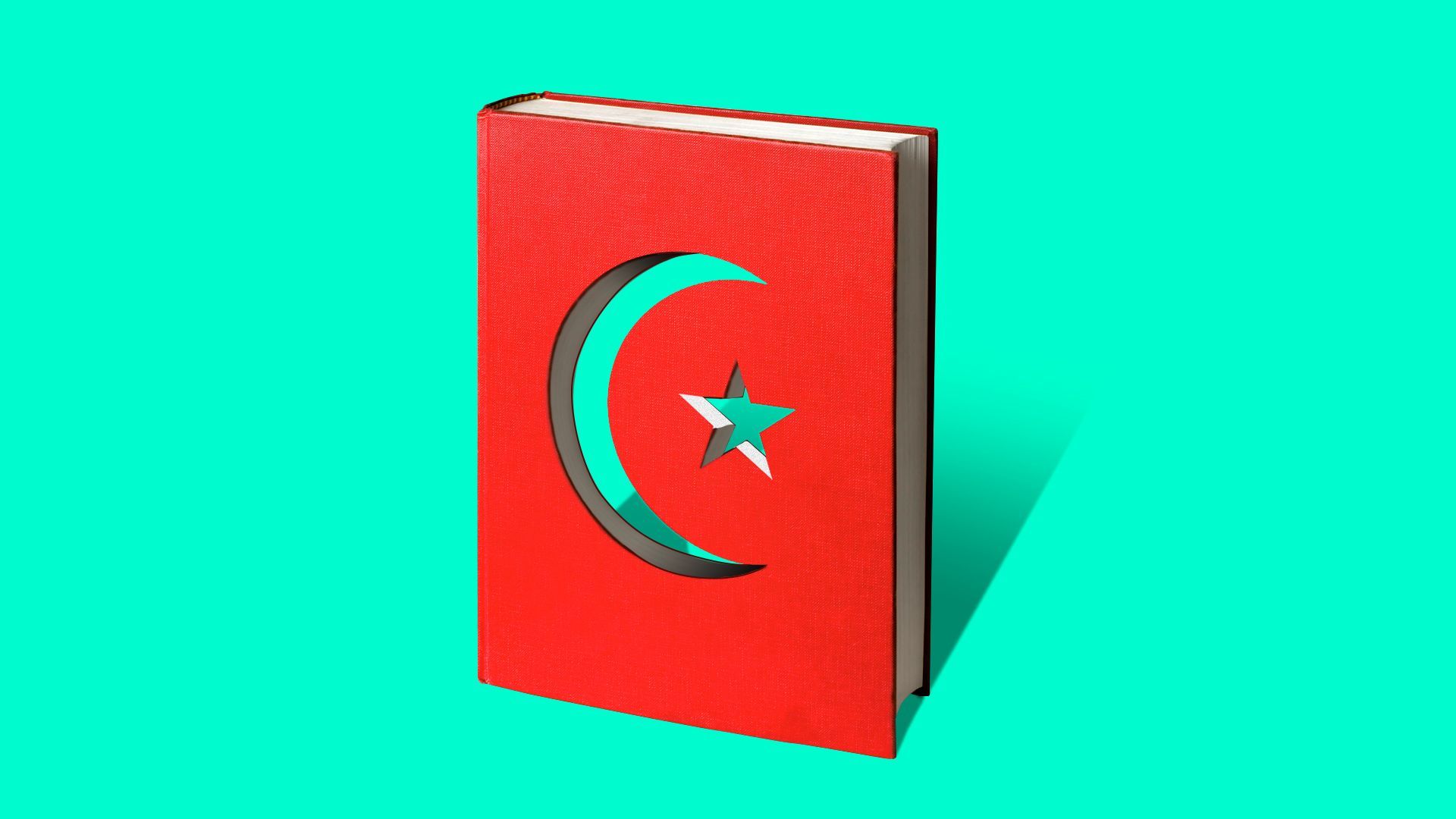 Schools across the U.S. are increasingly moving to embrace Ramadan and bolster support for Muslim students, Axios' Shawna Chen writes.
Muslim students in dozens of cities have pushed schools to recognize Ramadan and observe Eid al-Fitr — the celebration that marks the end of the holy month — as a holiday.
Those calls have increased as the Muslim population in the U.S. grows.
🎒 What's happening: During the month, Muslims typically fast from sunrise to sunset, focus on self-reflection, study the Quran and spend time with family.
For students, that can mean needing a quiet room for prayer, approval to refrain from strenuous physical activity and permission to take tests earlier in the day when they're more alert.
🌙 Between the lines: The start of the month can vary by country and depends on sighting the crescent moon. Today marks the first day of fasting for the U.S. and much of the world.
5. 😷 Milestone: Biden to disband COVID team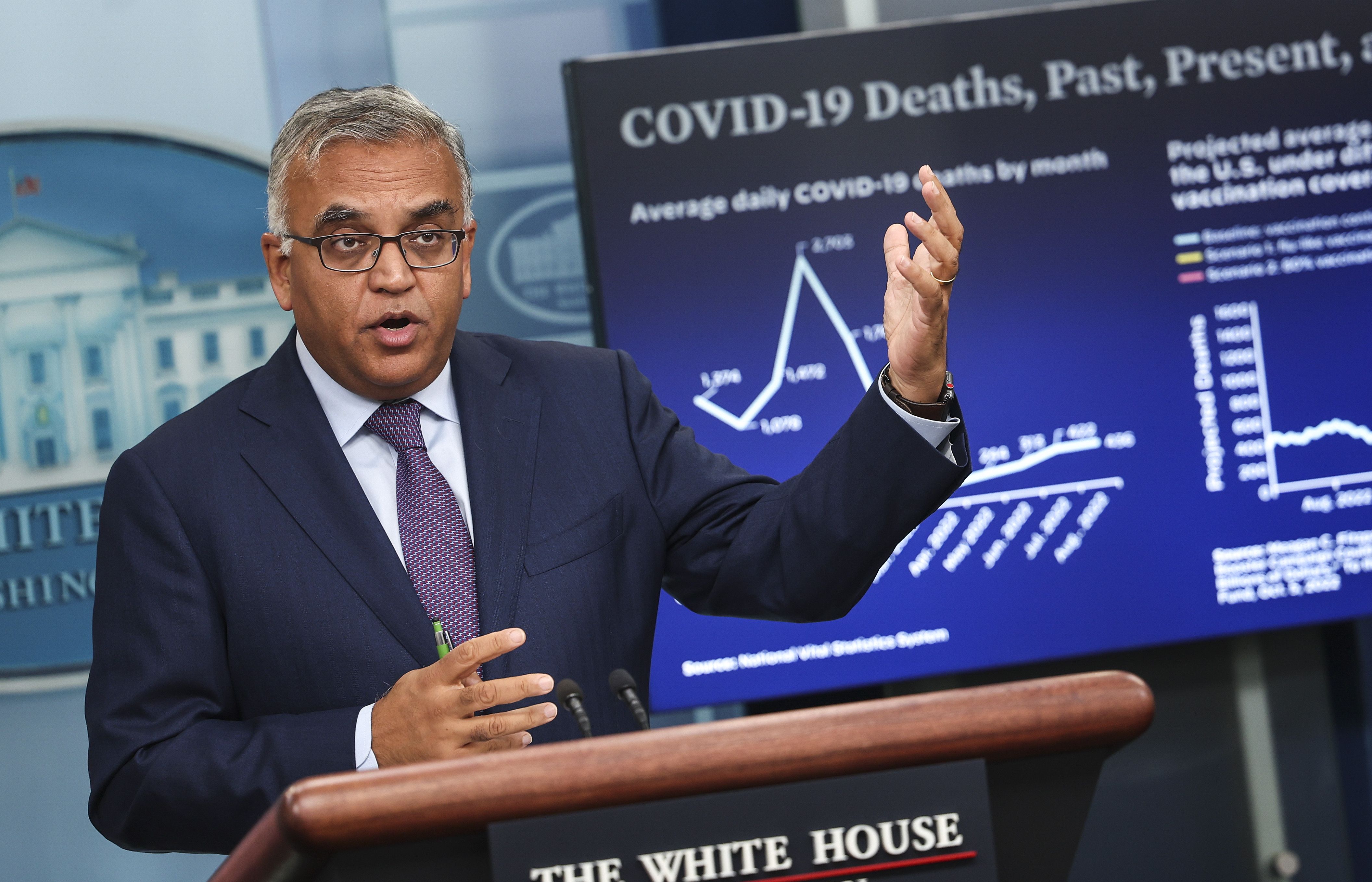 The White House will shut down its COVID response team after the public health emergency ends in May — and Dr. Ashish Jha, the national coordinator, likely will leave the administration, The Washington Post reports.
Why it matters: "The nation avoided a feared winter surge of virus deaths earlier this year," The Post notes.
6. 🗳️ Jeff Roe joins DeSantis super PAC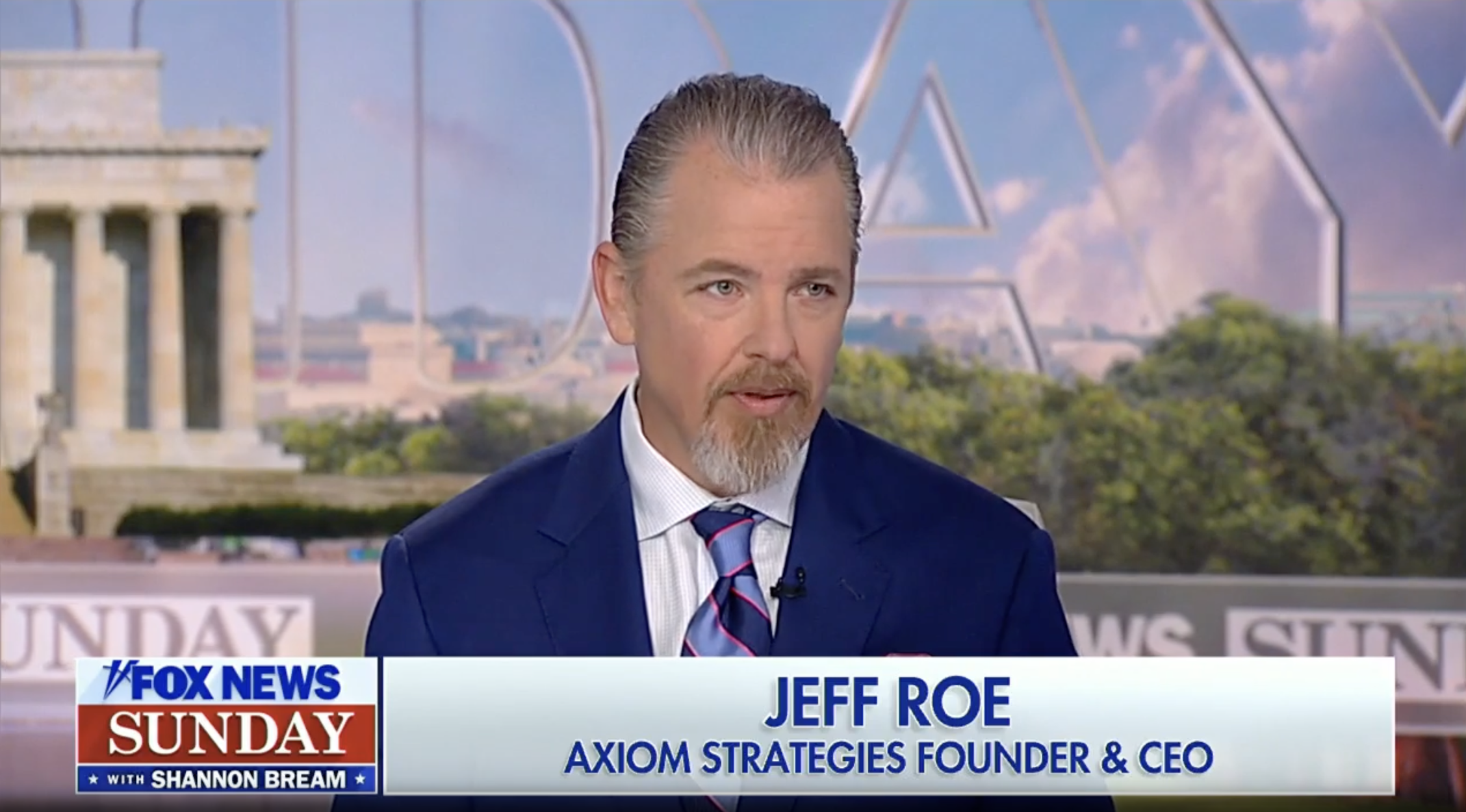 Jeff Roe — a top GOP operative who was an adviser on Virginia Gov. Glenn Youngkin's upset campaign — will be an adviser to Never Back Down, a super PAC to aid a presidential run by Florida Gov. Ron DeSantis, AP reports.
Roe, Axiom Strategies co-founder and CEO, ran Texas Sen. Ted Cruz's 2016 presidential campaign and has advised numerous other GOPers.
The pro-DeSantis super PAC is headed by Ken Cuccinelli, a former Virginia attorney general and Department of Homeland Security official under former President Donald Trump.
Cuccinelli has been traveling to early-voting states.
Roe said on "Fox News Sunday" last month: "The reality is this is a two-person race between Donald Trump and Ron DeSantis."
"I think it's going to be a small field because the money's not there. The debate-stage rules will keep it very limited," Roe added. "There's simply no room for a third or fourth, or even fifth person in this race."
7. 💡 Launching next week ... Axios Pro: Tech Policy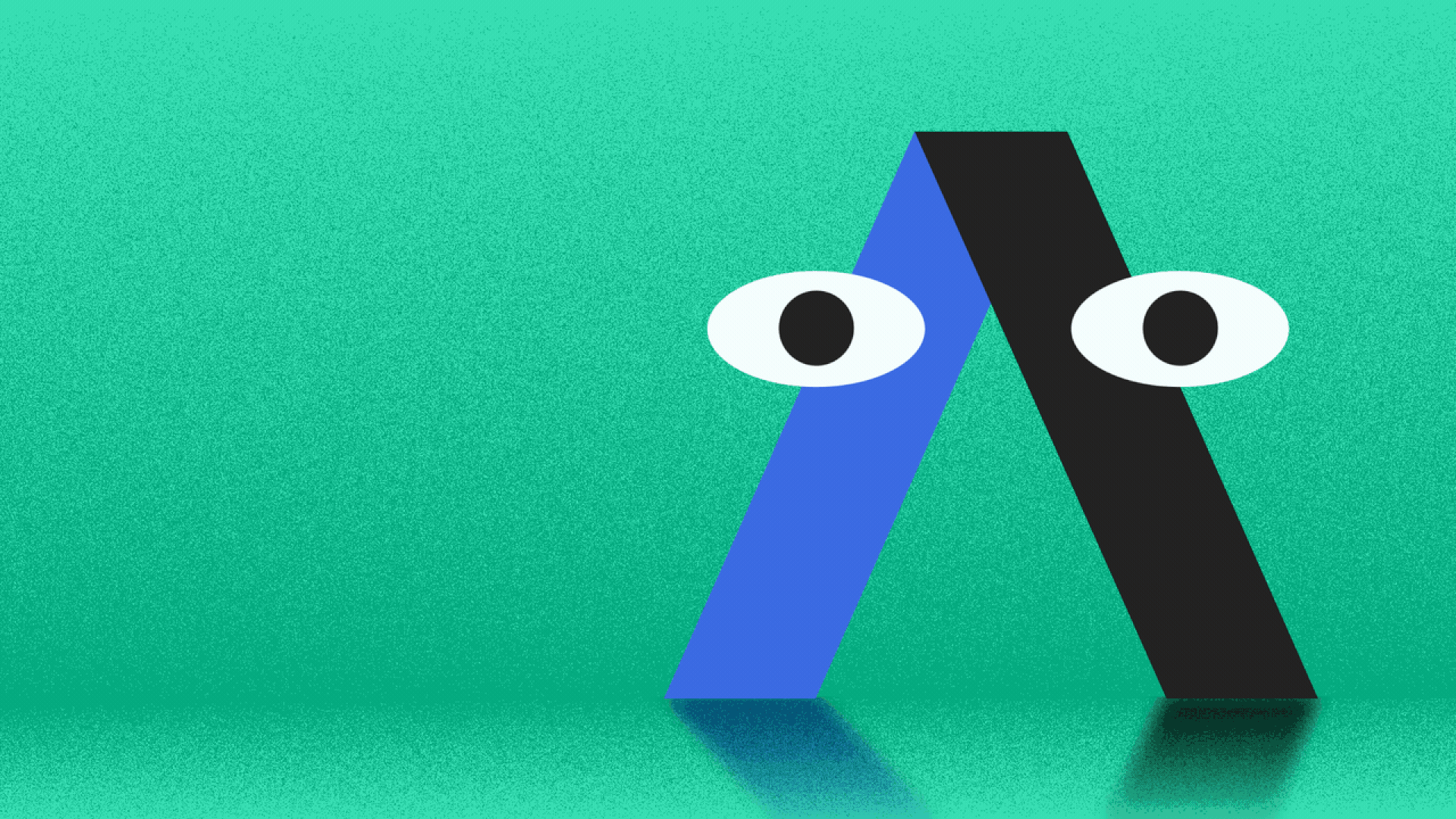 If you need to know the most important news about tech policy on the Hill and why it matters, subscribe to Axios: Pro Tech Policy.
Why it matters: The Axios Pro policy suite — Health Care, Energy and now Tech — is your behind-the-scenes look into the halls of Congress, with scoops, interviews, committee insights and breaking-news alerts.
Start your free trial of Axios Pro: Tech Policy for smarter, real-time legislative news and analysis. Use code POLICYLAUNCH for $200 off.
8. 🎼 1 for the road: Beethoven's lock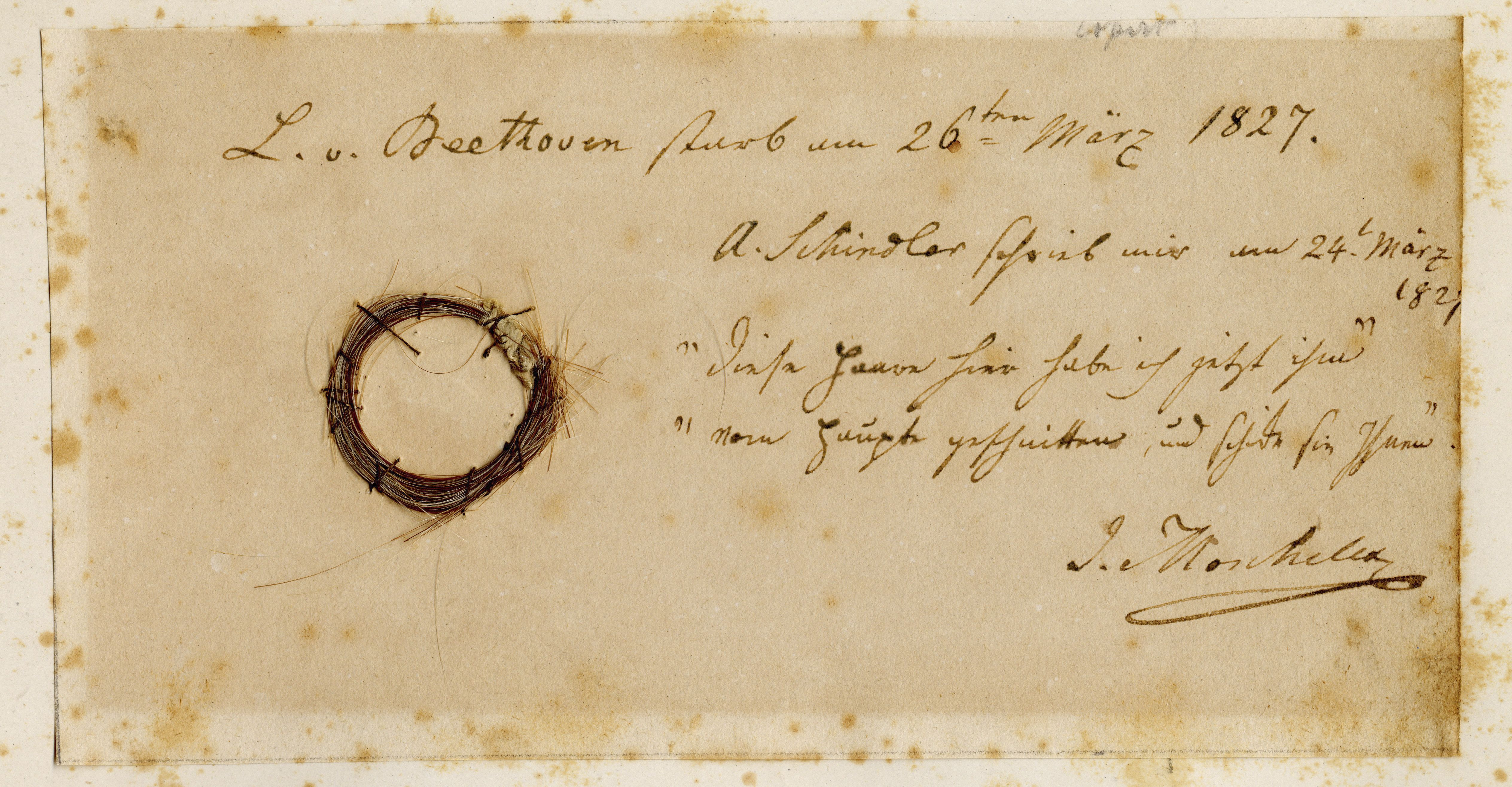 Using five 200-year-old locks of hair, scientists have sequenced the genome of Ludwig van Beethoven, one of history's greatest musical geniuses, to study his ailments.
Researchers found the German composer was genetically predisposed to liver disease, and had hepatitis B infection, Reuters reports.
Why it matters: An autopsy after Beethoven's death in 1827 at age 56 in Vienna determined he had cirrhosis of the liver, often caused by chronic drinking. The new findings suggest there were multiple factors — including genetics, viral infection and alcohol consumption.
Beethoven experienced progressive hearing loss starting at age 29. By 44, his hearing loss was complete — but he continued to compose masterpieces. The researchers found no genetic explanation for the hearing loss.
In 1802, Beethoven asked his doctor to describe his hearing loss and other health issues publicly after his death so that "as far as possible at least the world will be reconciled to me."