May 16, 2022
Hello, Monday. Smart Brevity™ count: 1,488 words ... 5½ mins. Edited by Zachary Basu.
🍔 Breaking: McDonald's is selling its Russia business after more than three decades in the country, where it served as a potent symbol of U.S.-style capitalism, the N.Y. Times reports (subscription).
📨 Please join Axios' Ina Fried and Niala Boodhoo tomorrow at 12:30 p.m. ET for a 30-min. virtual event on the cyberthreat landscape. Sign up here.
1 big thing: American eruption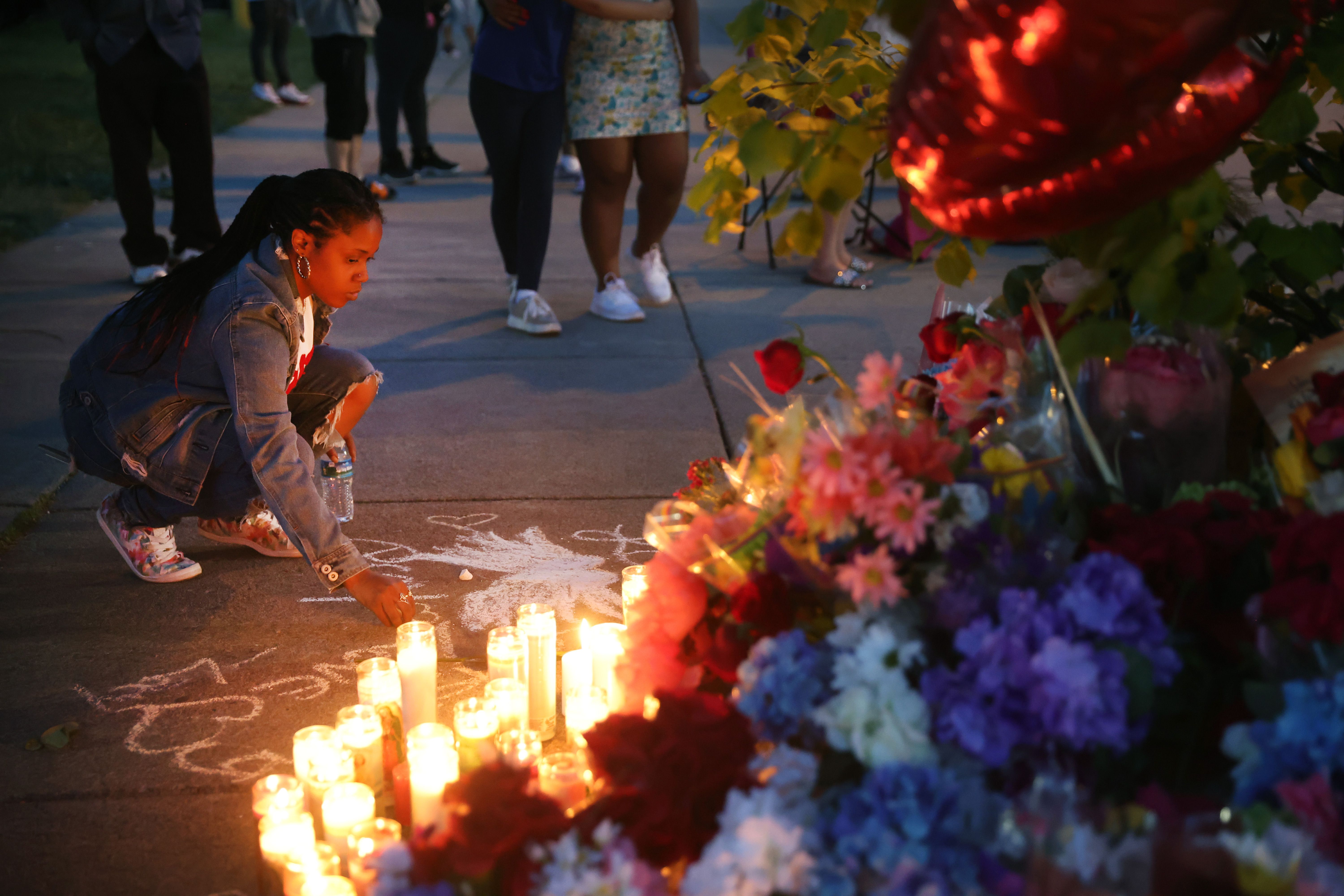 The racist shooting that killed 10 people in a Buffalo supermarket on Saturday was a shocking act of domestic terrorism that ignited debates over guns, racism and radicalization.
And consider the weekend crime blotter from across the nation (via AP):
Orange County, Calif.: A man opened fire yesterday during a lunch reception at Irvine Taiwanese Presbyterian Church in Laguna Woods, Calif. He killed one person and wounded five senior citizens, before a pastor hit the gunman on the head with a chair and parishioners hog-tied him with electrical cords. (G0 deeper.)
Houston: Two people were killed and three more were taken to a hospital with injuries after a shooting yesterday at a bustling open-air flea market. The shooting arose from an "altercation" that involved at least two guns and all five of the people. (Go deeper.)
Chicago: A curfew banning unaccompanied minors in Millennium Park after 6 p.m., Thursday through Sunday, was imposed by Mayor Lori Lightfoot after a 16-year-old was shot dead Saturday near "The Bean" sculpture — among the city's top tourist attractions. (Go deeper.)
Milwaukee: A curfew was imposed, a massive watch party for the NBA's Bucks was canceled — and beer sales slowed downtown — after 21 people were hurt in three shootings Friday night. The shootings happened near the Deer District, where 11,000 gathered near the arena where the Bucks played the Boston Celtics in the NBA's Eastern Conference semifinals. In one shooting, 17 people were hurt when two groups started firing at each other. (G0 deeper.)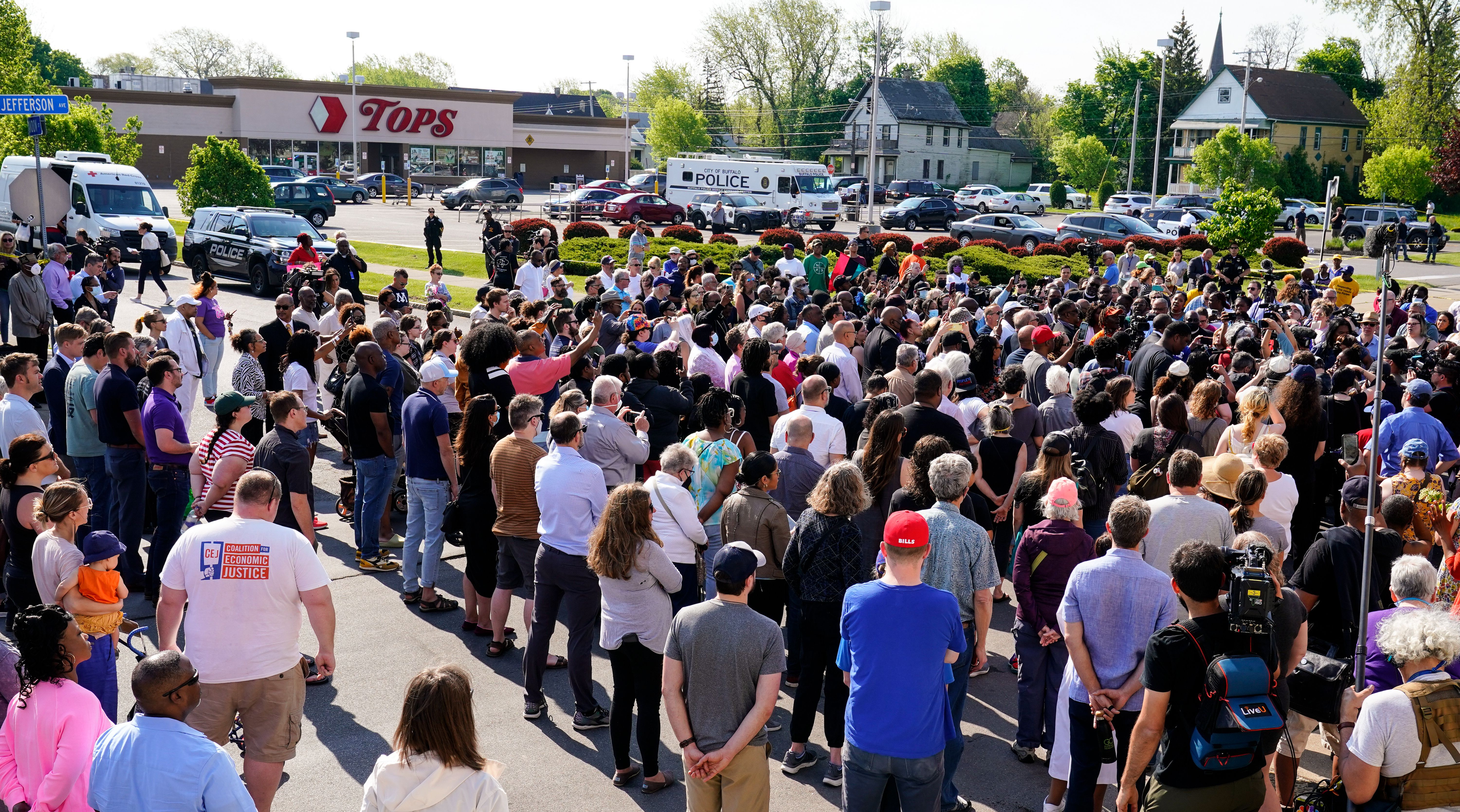 What we know about the 18-year-old charged with leaving 10 dead and three wounded at a Tops Friendly Market in Buffalo, as people shopped for Sunday gatherings (by the Axios newsdesk):
The suspect threatened to target his high school last spring. But he had no further contact with law enforcement after a mental health evaluation that put him in a hospital for a day and a half.
He livestreamed the shooting on the gaming platform Twitch. A Twitch spokesperson said the video was removed in less than two minutes. But copies and screenshots are circulating online.
The shooter wore tactical gear, including a bulletproof vest, and used a semiautomatic rifle, police said.
The suspect drove 200 miles from Conklin, N.Y., and targeted a grocery store in a predominantly Black neighborhood. Eleven of the 13 people shot were Black.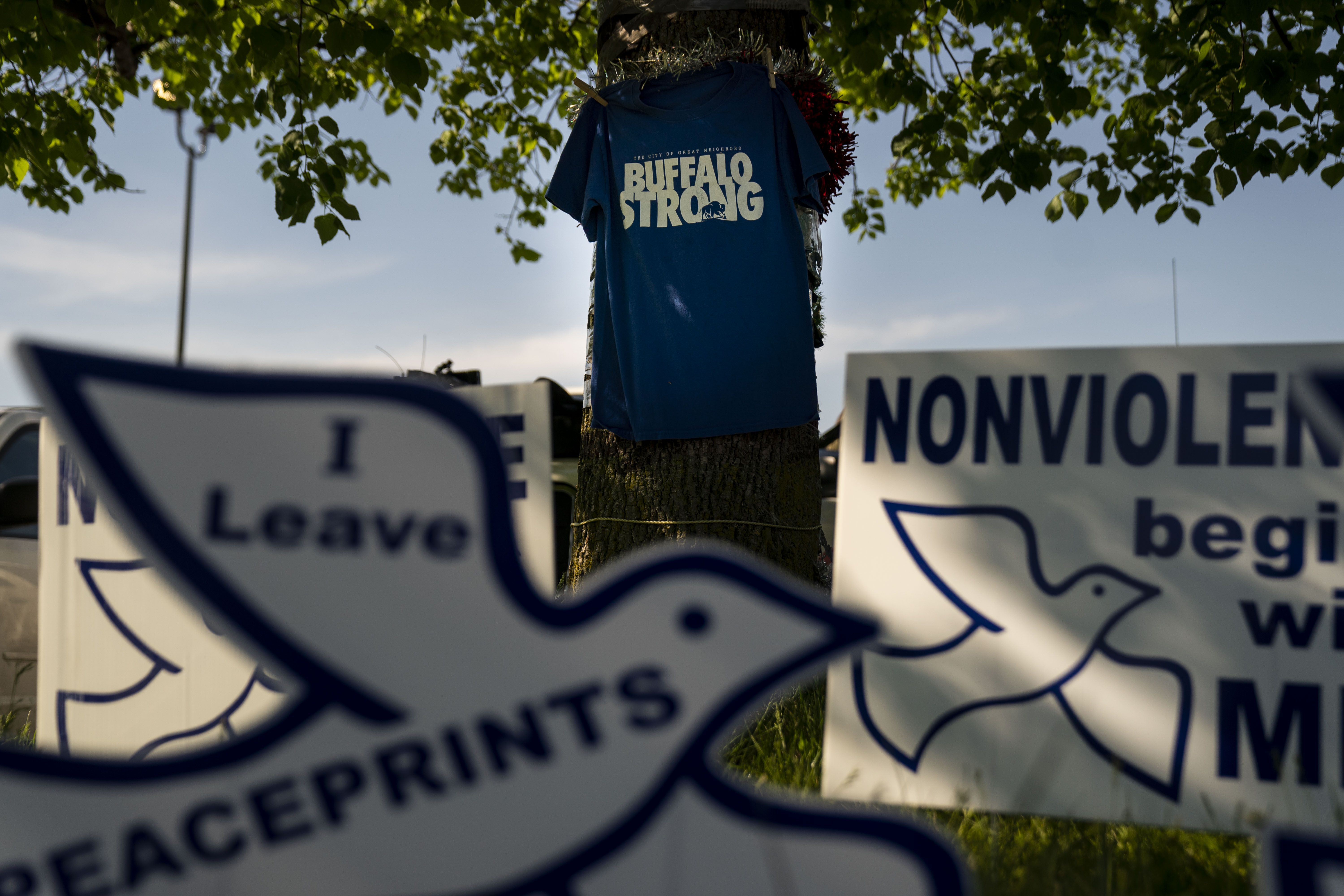 President Biden and Dr. Jill Biden will travel to Buffalo on Tuesday "to grieve with the community that lost ten lives in a senseless and horrific mass shooting," the White House said.

Go deeper: Profiles of the victims.
2. 🔎 Monday special: Economic clues
An exceptionally robust job market. The Fed raising interest rates at a rapid clip. Overheated markets starting to correct themselves, with the frothiest sectors bearing the brunt.
That's the situation today — and was also in the spring of 2000, when the dot-com bubble started to burst, Axios chief economic correspondent Neil Irwin writes.
A recession followed — but not until a year later.
Why it matters: The year 2000 offers important lessons about the nature of the risks the economy is facing — and what to watch to understand just how bumpy the ride could be.
Flashback: The stock market peaked in March 2000. But as the year progressed, signs mounted that the good times were nearing an end for money-burning internet companies.
The layoffs started as a trickle and became a gush. IPOs were shelved, and the companies that had gone public saw their share prices dwindle.
Websites popped up to track the burn rate and layoff plans of "f*d" companies.
Reality check: The overall economy held up great through that year. Most people, after all, didn't work for dot-com firms. Corporate America was still fundamentally bullish on investment and hiring.
It was only in 2001 that the wheels started to come off the broader economy, as companies curtailed growth plans and layoffs became more widespread. Economists would eventually date the beginning of a recession to March 2001 — a full year after the stock market peak.
👀 What to watch:
Whether corporate behavior starts to change outside the companies most directly affected by the stock market selloff and crypto collapse. It doesn't matter much for the overall economy if Robinhood or Coinbase lay people off. But it's a different story if the full gamut of companies start doing the same, or cutting capital spending plans.
Consumer demand propelled the economy, and was the reason the recession was so mild in 2001.
That looks likely to be true in this episode as well, given strong household balance sheets and rising wages.
3. Scoop: U.S. to deny entry to some Afghans
The Biden administration today plans to notify several Afghans waiting at a U.S. Army base in Kosovo that they'll be denied entry to the U.S, Axios' Hans Nichols and Jonathan Swan report.
The determinations stem from security concerns, or the identification of potential ties to the Taliban or terrorist organizations.
Why it matters: The formal determinations may affect as many as 16 refugees at Camp Bondsteel in eastern Kosovo. They mark the first time the administration has rejected Afghans who've been housed there, where they get extra vetting before being granted entry to the U.S.
The State Department is considering two options for the Afghans being denied entry:
Work with the Taliban to facilitate their return to Afghanistan.
Persuade other countries to take them in.
A National Security Council spokesman told Axios: "While the vast majority of Afghan evacuees have been cleared, ... the small number of individuals who have been denied are examples of the system working exactly as it should."
4. 📷 1,000 words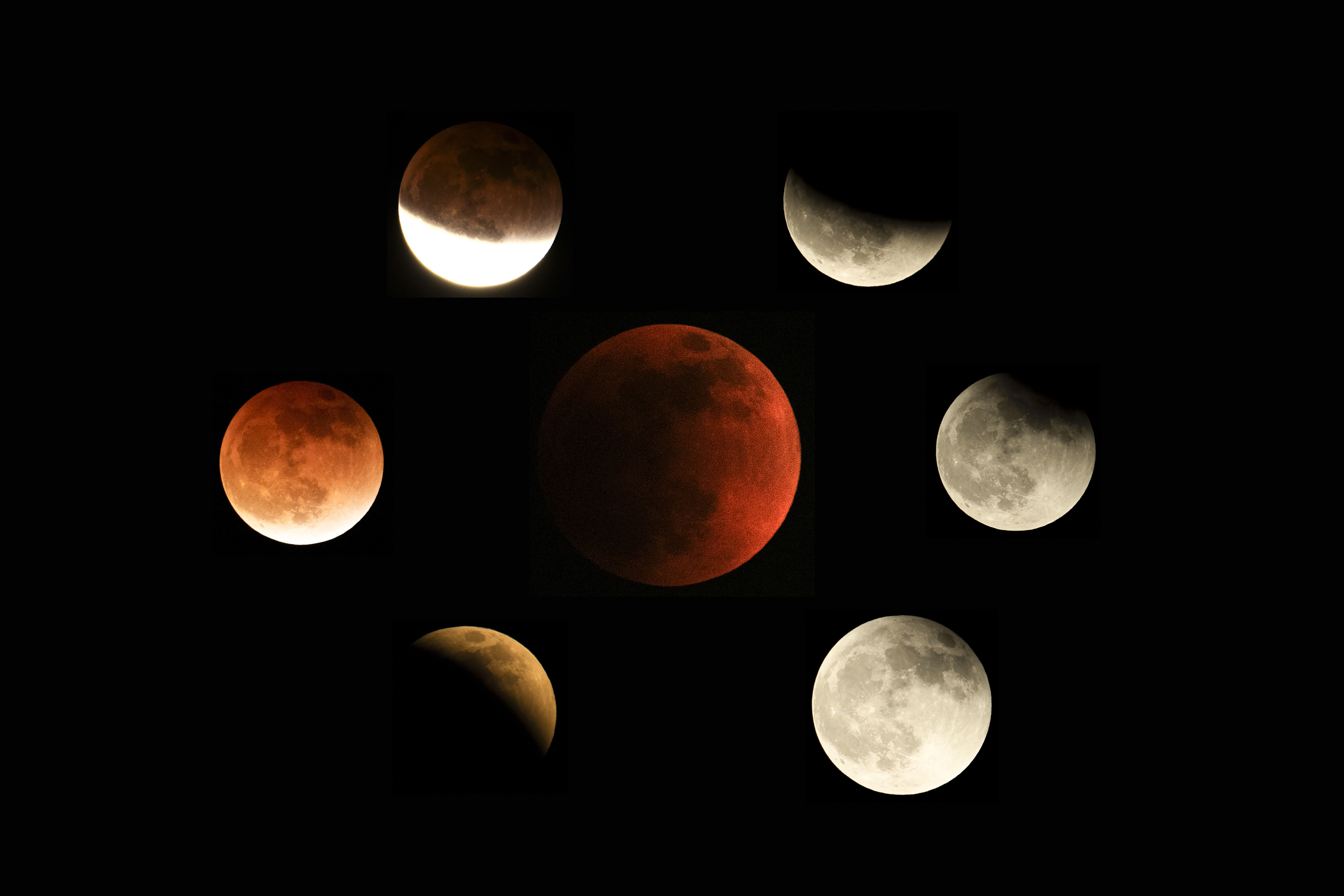 This combination of photos shows the moon in various stages of a total lunar eclipse during last night's first blood moon of the year, as seen from Temple City, Calif.
The moon was bathed in reflected red and orange hues of Earth's sunsets and sunrises for about 90 minutes — one of the longest totalities of the decade.
5. 😎 Snowless Davos
Movers and shakers arriving next Sunday for the World Economic Forum can pack sandals instead of ski boots for a rare springtime version of the event in Davos, the Swiss ski resort, Reuters reports.
In December, organizers postponed the meeting just before its traditional January slot, citing COVID.
Simply putting on the event after a two-year hiatus is welcome news to locals, who get a $60 million windfall every time it takes place.
6. 📺 Sunday best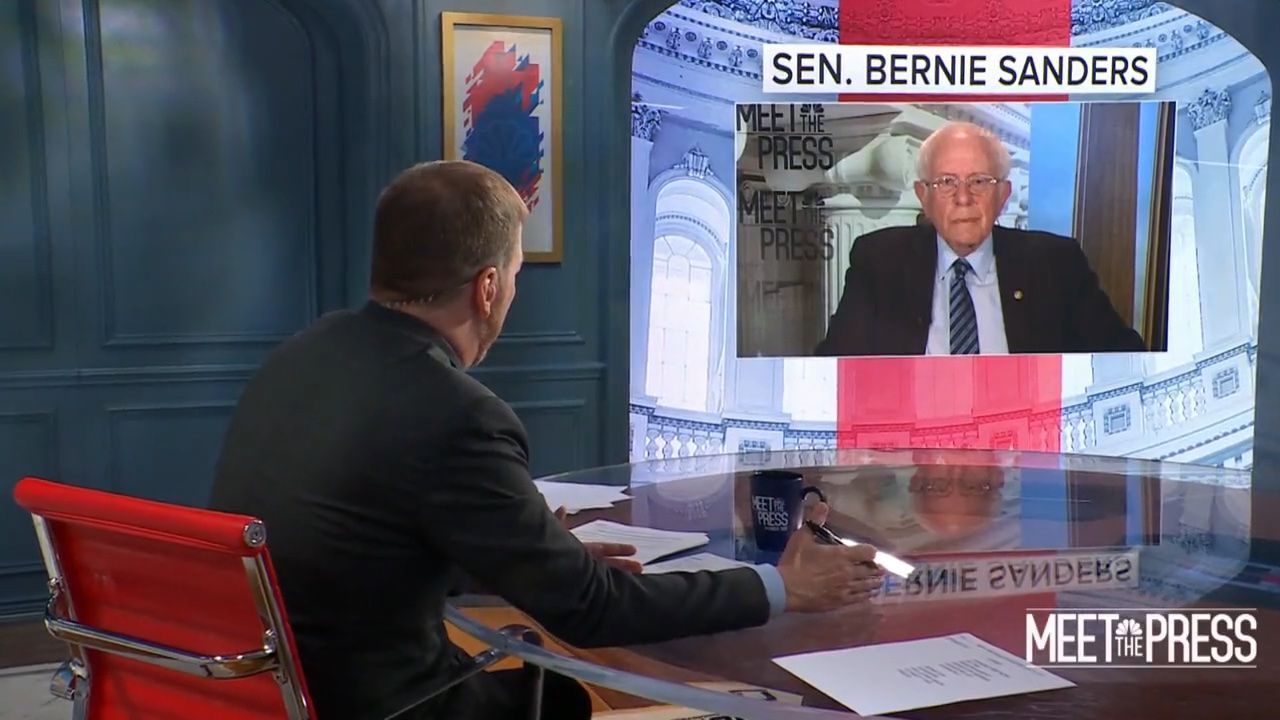 Sen. Bernie Sanders to Chuck Todd on "Meet the Press," about running for president in 2024:
"Look, no politician I know rules out ... all options. You know, everything is on the table. But ... right now my focus is to do everything that I can to elect candidates to Congress ... in this coming midterm election."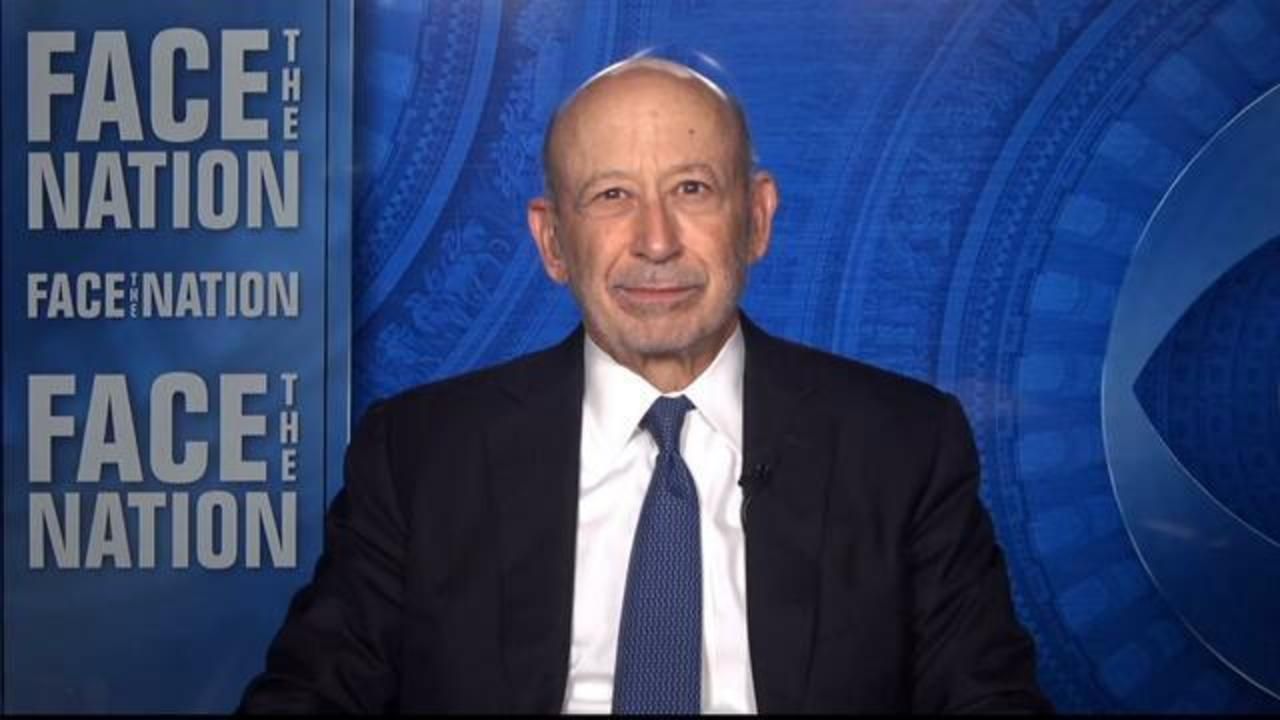 Lloyd Blankfein, Goldman Sachs senior chairman and former CEO, told Margaret Brennan on "Face the Nation" that he sees "certainly a very, very high risk factor" of recession:
"If I were running a big company, I would be very prepared for it. If I was a consumer, I would be prepared for it. But it's not baked in the cake."
7. Charted: COVID stalked seniors
8. 🏀 🎓 Steph Curry ('22)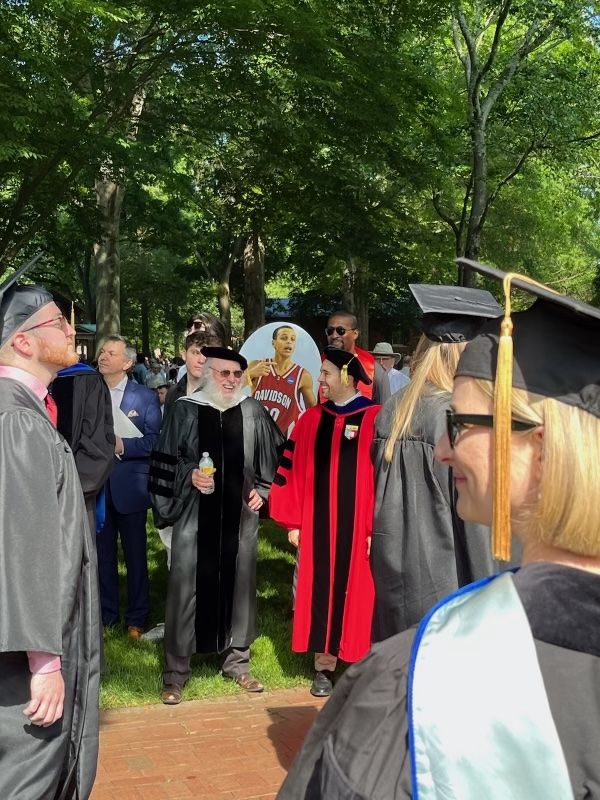 NBA star Stephen Curry graduated from Davidson College in North Carolina yesterday, completing his degree 16 years after stepping foot on campus as a scrawny teenager, Axios Sports editor Kendall Baker writes.
Why it matters: Davidson only retires the jerseys of players who've graduated — no exceptions. At long last, the small liberal arts college (~2,000 students) will formally recognize its most famous son, with plans to hang his jersey in the rafters this year.
Curry received a B.A., with a major in sociology, as a member of the Class of '22.
He didn't attend commencement. But his name was in the program, causing a stir among students.
The backdrop: As a sophomore in 2008, Curry put Davidson on the map with an Elite Eight run. When he turned pro the following year, he told his parents and coach Bob McKillop that he'd be back to finish his degree.
Three years later, Curry returned to campus during the NBA lockout.
Curry quietly completed his final semester this spring, working with former professors and two members of the Davidson faculty.
📬 Invite your friends to sign up here to get their daily essentials — Axios AM, PM and Finish Line.