Axios Communicators
September 28, 2023
✨ Welcome back!
If your TikTok algorithm is anything like mine, you're engulfed in celebrity divorce and dating news (Go Chiefs?).

And while people are quick to dismiss the latest celeb drama, there are serious comms lessons to be learned.

🗓But first: Axios Communicators will be in NYC next week to host an event on the evolution of corporate comms. Interested in attending? Request an invite here.
Today's newsletter is 1,640 words, a 6-minute read.
1 big thing: Celebrity divorce comms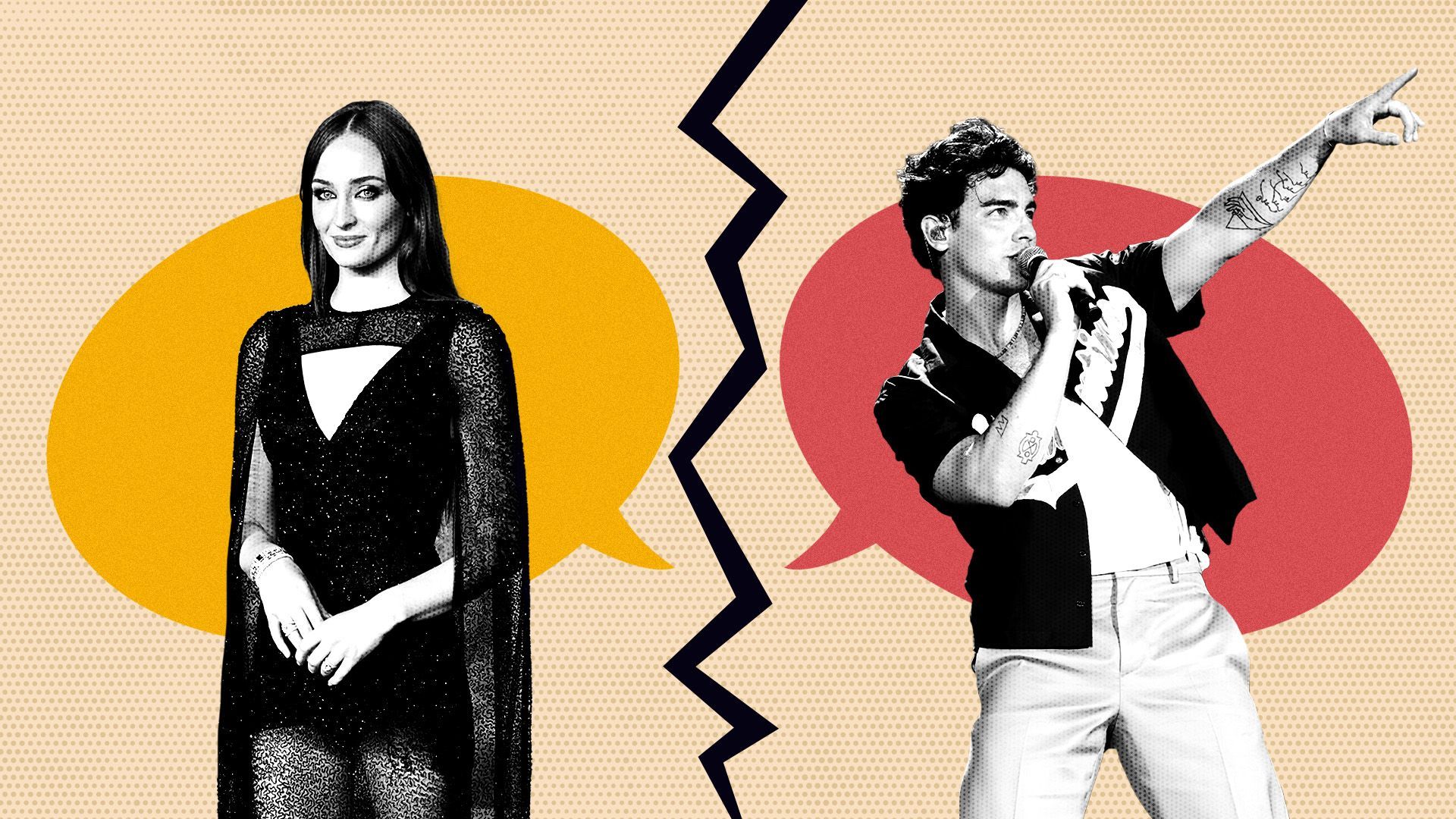 There are important communication lessons coming out of the very messy, very public divorce between boy bander Joe Jonas and actress Sophie Turner.
Why it matters: Audiences are becoming savvier and more attuned to sniffing out public relations spin, staged paparazzi photos and inflated stories attributed to anonymous sources.
Catch up quick: Unnamed sources "with direct knowledge" began to slowly craft a narrative in the tabloids that Jonas and Turner were "headed for divorce" because she neglected her parental duties in favor of partying.
There continued to be a slow drip of negative stories about Turner, which many across social media believed were planted by Jonas' PR team in an attempt to shape the public perception of their private split.
"Almost immediately, people online expressed anger at the way Jonas was seemingly trying to paint Turner as a bad mom, even though he hadn't said anything on the record," Vox's Rebecca Jennings pointed out.
State of play: When Turner did respond, it was with the force of a detailed legal petition that invoked international child abduction clauses through the Hague Convention.
In this legal complaint, she not only responded to the salacious allegations, she totally reframed the narrative by providing meticulous details that have to hold up in a court of law.
Zoom in: These are two very different communication strategies.
The Jonas PR machine attempted to dictate the narrative through tabloid gossip, with the hope of winning favor in the court of public opinion.
Turner, meanwhile, opted for strategic silence and appeared to focus on winning in a court of law.
Zoom out: According to Jeremy Yip, assistant professor at Georgetown University's McDonough School of Business and an expert on the psychology of emotion in negotiations, there's a scientific explanation for these PR blunders.
"When people become angry, they actually become less sympathetic — they care less about the welfare and concern of others. This disinhibits them to become more self-interested and construe events in a way that promote their own agenda."
What they're saying: "Using sources is ugly and people now see through it ... while court papers are on the record and are clearly attributed. Audiences know who is filing them," a longtime celebrity news editor tells Axios. "Turner came out point blank with legal documents and statements that say who, what, where and why. She's not pretending to hide behind sources."
The big picture: Trust in the media is at an all-time low and tabloid news doesn't carry the same influence it once did.
Plus, younger, social media-native audiences have grown more accustomed to hearing from public figures directly, as opposed to believing storylines placed in the press by unknown sources.
The public also now has the power to dissect these PR blunders and shape the narrative online.

Accounts like DeuxMoi and influencers like Molly McPherson and GirlBossTown expose PR strategies and tactics by educating the public on how these media blitzes come to be.
Between the lines: This phenomenon extends beyond celebrity news. Audiences are also more suspicious of PR campaigns or marketing fluff waged on behalf of business leaders, companies and brands.
The bottom line: "In today's world, fans dissect scandals like a murder mystery, then shape public opinion themselves. Celebrities can't hide behind flacks like me," says Matt Wing, founder of strategic communications firm Wingspan.
2. Chart: The shelf life of tabloid fodder
More intentional leaks lead to more media attention, which leads to more online dissection and discussion.
All of these factors are almost impossible to slow down if the public's sentiment goes south.
By the numbers: There were 53,110 articles written about Jonas in the past month, per Muck Rack data shared with Axios.
This is significantly more than coverage garnered by other celebrities who were entangled in PR crises during this same time period.
3. Growing influence of comms in the C-suite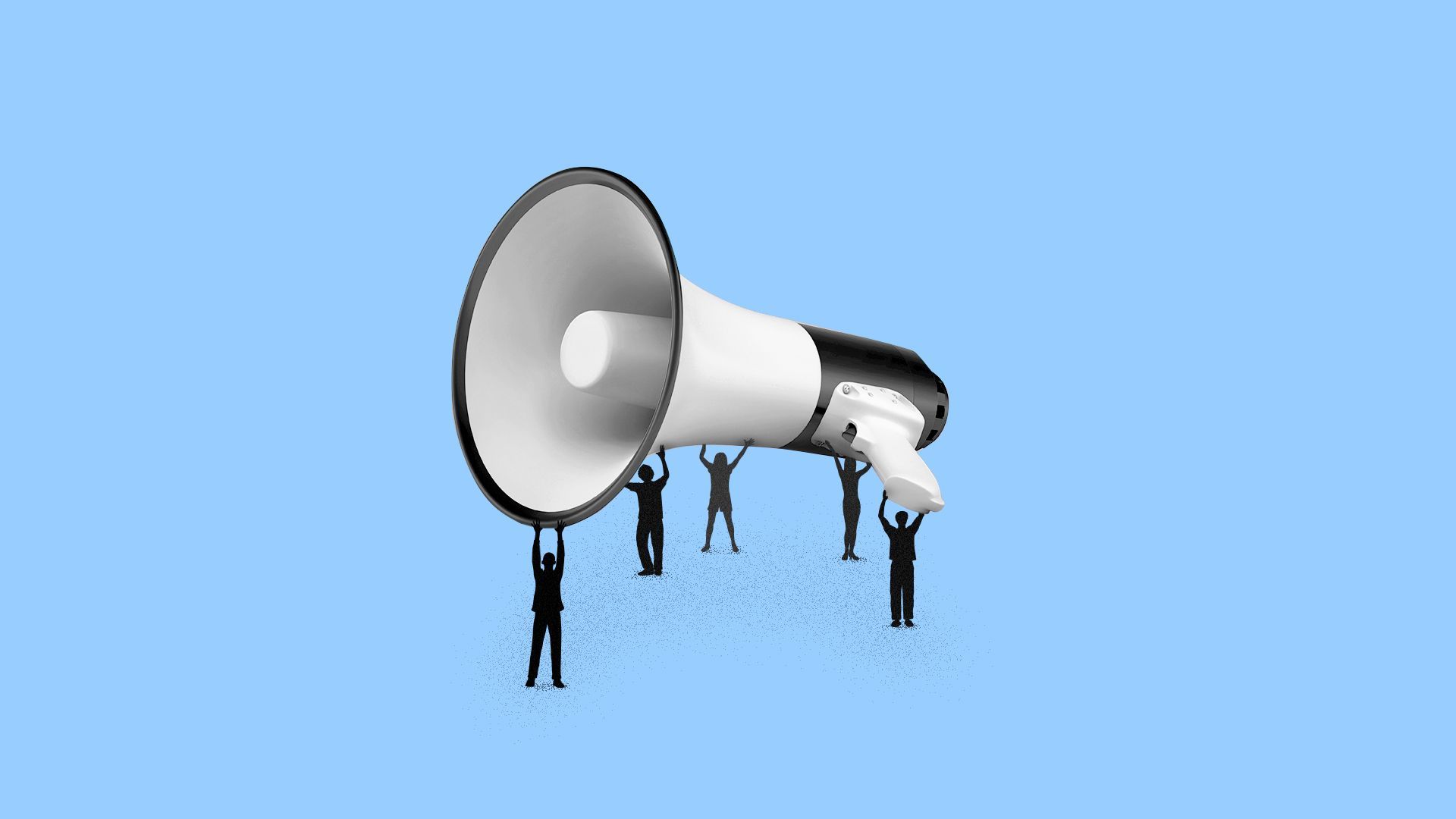 Communication teams have been cemented as critical strategic partners in the C-suite, according to a new Edelman report shared exclusively with Axios.
Why it matters: The long-held communications trope of "earning a seat at the table" can finally be put to rest.
By the numbers: Edelman surveyed more than 200 chief communication officers of Fortune 500 companies in July and August and found that communication is becoming more centralized as an independent function, as opposed to reporting into another business unit like marketing or legal.
CCOs report that nearly one-fifth of their time — or the equivalent of one day per week — is spent counseling the CEO on non-comms related work.
Their standing as key advisers in the C-suite has also become more prominent.
91% heads of comms are being brought in before or during the decision-making process to help craft the strategy, while only 9% are brought in after the fact to merely execute a plan.
"A lot of those activities are being directed by the CEO, C-suite and the board, because that's where we see the biggest increase on demands of the CCO's time," Radina Russell, U.S. corporate practice chair at Edelman, told Axios. "These stats are indicative of [CCOs] informing decision making, having a seat at the table and helping to steer the enterprise."
Yes, but: The value CCOs bring and the budgets they have are not in sync — with most budgets remaining flat, per the report.
Zoom in: Those newer to the company or role seem to carry more influence, when compared to longer-tenured CCOs.
CCOs who have been with their company less than five years are more likely to say they collaborate directly with the CEO on communications strategies and are more likely to report having a closer relationship with their CEO than the chief marketing officer does.
They are also less likely to feel pressured to engage on social issues that could shift their communications agenda.
What they're saying: According to Russell, these findings suggest that "the CCOs [who] are newer in the role were asking to report into the CEO, were asking to ensure that they had a seat at the table and some of that decision-making authority, and were clear about expectations in terms of resourcing and reporting structure."
"It appears that as people move around and move up in the communications function, they are looking for the structure to reflect the current demands on the role today," says Russell.
What's next: The stakeholder landscape will continue to evolve the practice of communications, and AI will help them do more with less.
"I don't really think about it from a communications perspective anymore," said one of the respondents. "It's a broader corporate affairs lens, in terms of both corporate reputation and corporate character. How do we think about managing our stakeholders end to end?"
4. Communicator Spotlight: Notion's Becky Sosnov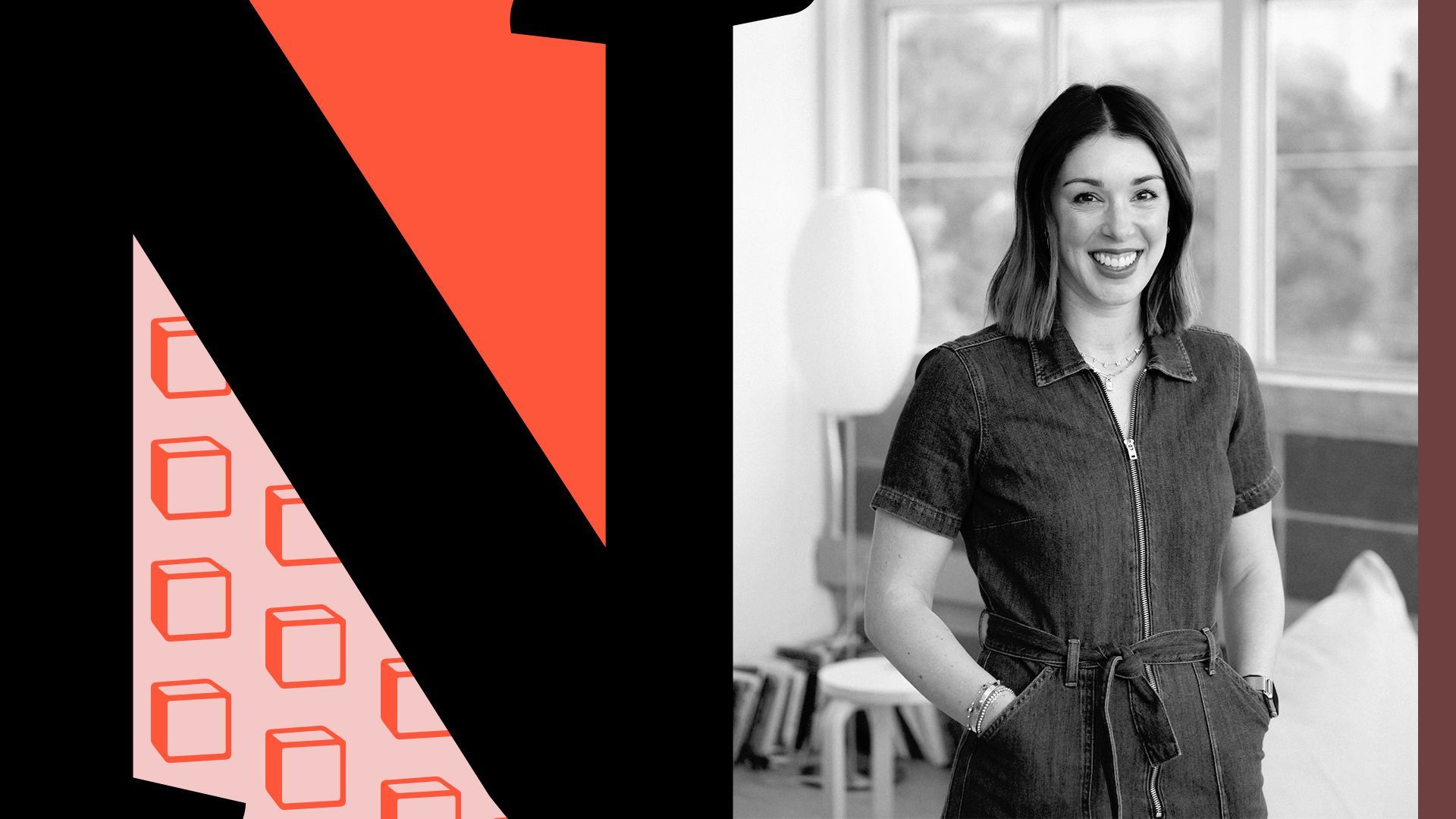 As global head of communications for Notion, Becky Sosnov is tasked with helping the next generation of workers get organized by sharing everything the project management platform has to offer.
Why it matters: Sosnov has a track record of supporting founder-led companies and helping them shape their story from idea to IPO.
🗣 What she's saying: "As a comms professional, your role is really tied to the principal and their story. There are so many interesting companies out there, some doing similar things, so for me, I really have to believe in the founder, their mission and their vision."
📍How she got here: She got her start working for public relations agency DKC, in which clients like Airbnb introduced her to the world of tech PR.
From there, she joined LaunchSquad, an agency known for launching companies out of stealth mode.
She then took on in-house roles at TaskRabbit and DoorDash, where she was one of the first communication hires and helped build out the function.
"I got to DoorDash between Series C and D — so I got to announce Series D, which was pivotal for the company. ... That's when Sequoia, GIC and SoftBank came in, and it was my first big experience of using a moment to really leverage the whole world's attention. It highlighted the true purpose of corporate comms, positioning and narrative building."
🎩 Zoom in: "I love the startup culture because it's scrappy and your roles aren't so clearly defined — you can wear a lot of hats and advise on monumental points in a company's lifecycle," says Sosnov.
🏗 How it's structured: She reports into the chief marketing officer and oversees a small team responsible for influencer marketing, social media and global communications.
"It's a product-led, community centric company.... People have very emotional connections to Notion and we define comms as anything we do that's external — so however we engage with the community of users."
Trend watch: Meeting young audiences where they are, while staying authentic to your brand.
"Notion content just surpassed 1 billion views on TikTok, and we have found that Gen Zers love Notion. There's a lot for companies to learn from this demographic. ... You can't just sell them an ad or a perfectly crafted message, and there's something to be said for how Notion has broken through so organically."
👀 Who she's watching: Comms pros like Elizabeth Jarvis-Shean of DoorDash, Roberta Thomson of Hasbro, Shahed Larson of Coatue Management and Natalie Miyake of Sequoia Capital.
🍽 Content plate: She listens to podcasts like "The Daily Stoic" and "NPR Up First," binges Bravo — "The Real Housewives of New York" is a current favorite — and is reading "Oh Crap Potty Training" in preparation for potty training her 2-year-old daughter.
🧠 Best advice came from DoorDash CEO Tony Xu who told her, "The moment you start to get too comfortable, it's time for a change."
"I can tell you confidently, I'm still uncomfortable and learning something new every day at Notion— and it's been a year, so we'll see what this next year brings."
5. 💸 Stats to-go: Swift's PR halo effect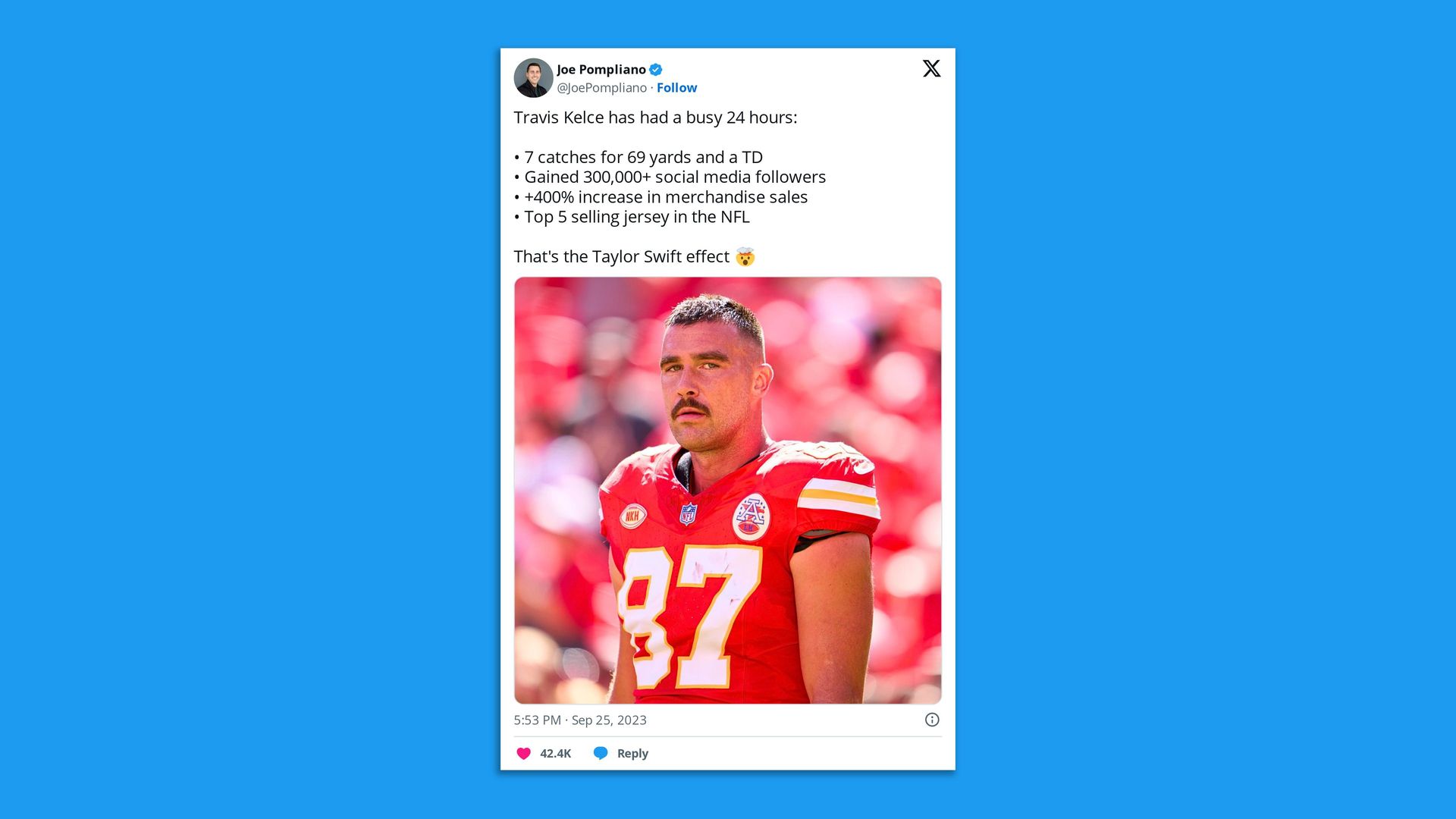 More on this next week...
🙏🏻 Thanks for reading and an extra thanks to editors Nicholas Johnston and Kathie Bozanich.
Tell you friends and colleagues to subscribe.