Axios Cleveland
December 08, 2023
🎻 TGIF. On this day in 1920, the Cleveland Institute of Music opened its doors on Euclid Avenue.
CIM moved to larger space on East Boulevard — where it exists today — in 1961.
🌤️ Today's weather: Mostly sunny with a high of 56.
🎧 Sounds like: "The Sweetest Gift" by Trisha Yearwood
Today's newsletter is 909 words — a 3.5-minute read.
1 big thing: Cleveland holiday gift ideas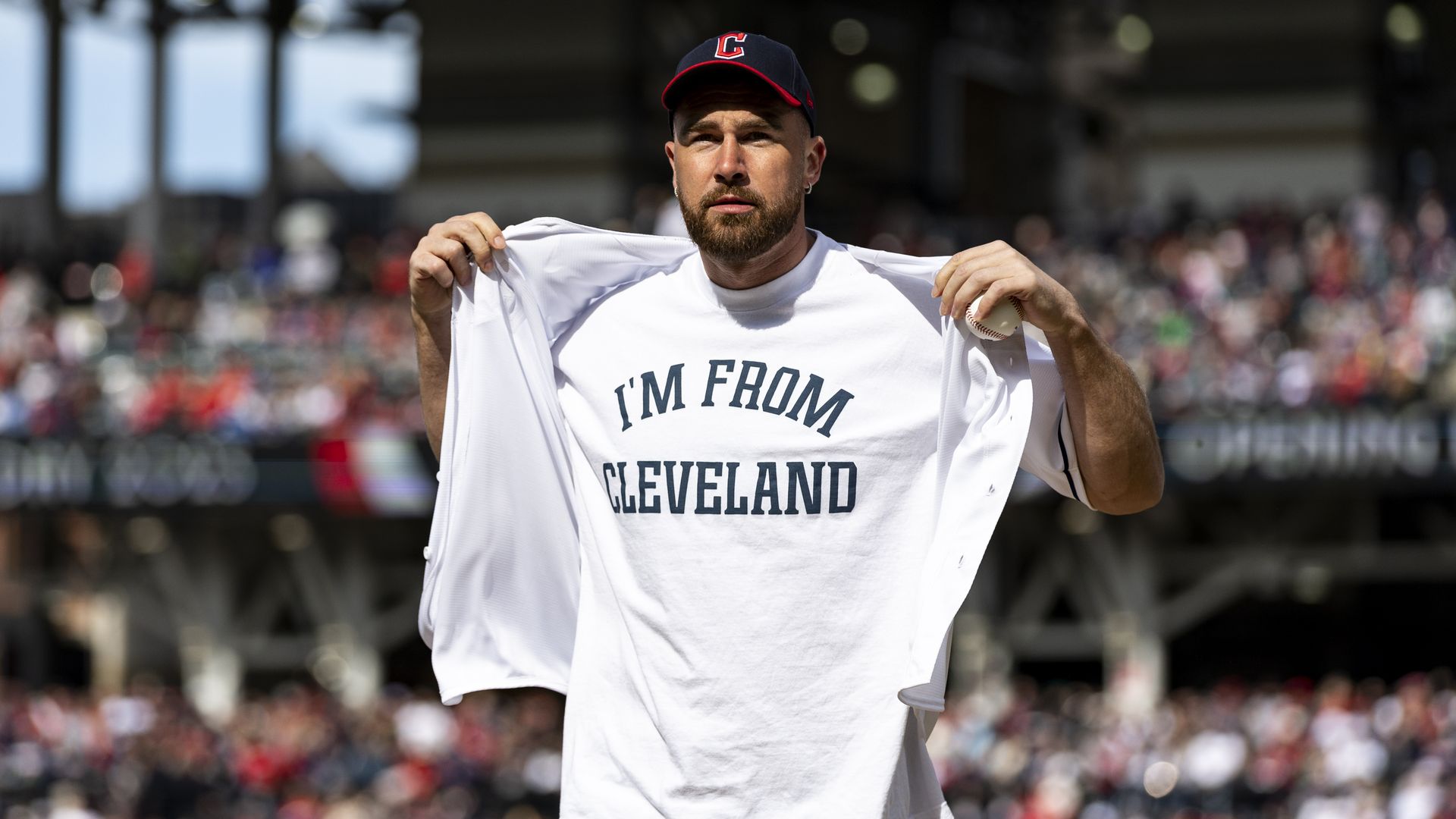 It's time to express your gift-giving spirit, Cleveland style.
Why it matters: What's more festive than giving your Northeast Ohio loved one a present specifically geared toward the city they love?
Plus: You get to support a local artist or business at the same time.
The intrigue: We've selected several awesome Cleveland-themed gift ideas that show pride in the CLE:
🎵 "This Is Christmas: Song by Song"
Details: Cleveland-based author Annie Zaleski gives the backstory on 100 holiday hits, including Frank Sinatra's rendition of "Jingle Bells" and Darlene Love's "Christmas (Baby Please Come Home)."
Where to get it: $27 at Mac's Backs in Cleveland Heights.
Details: Try to own precious Northeast Ohio real estate like the Cleveland Botanical Garden, Edgewater Beach or Terminal Tower in the Cleveland version of Monopoly released this year.
Where to get it: $25 at your nearest Cleveland Metroparks Nature Shop.
Details: The Cavs' latest City Edition jerseys were inspired by the marquees at Playhouse Square and feature the glamorous glow of Cleveland's theater district.
Where to get it: $120 at the Cavs' Center Court store.
📧 Let us know: What Cleveland-centric gift idea is on your wish list?
2. 🕎 Why Hanukkah's dates change every year
You'll find yourself wishing friends and family a happy Hanukkah on a different date this year.
Driving the news: Hanukkah began at sundown yesterday, with today being the first full day of the holiday.
State of play: Hanukkah began on a different day on the Gregorian calendar (and will next year), but it's on the same date annually on the lunisolar Hebrew calendar, Axios' Carly Mallenbaum and Erin Davis report.
In 2022, it began on Dec. 18.
Between the lines: Hanukkah starts on the 25th of Kislev on the Hebrew calendar.
The Hebrew calendar — also called the Jewish calendar — is timed according to the moon, with a "leap" month added seven times (including this year) in every 19-year cycle.
It works out that Jewish holidays are around the same time every year, and there's a full moon on the 15th of the month and a new moon at the start of the month.
Zoom in: Local events will run through next week, including the Menorah Lighting Ceremony on Public Square at 5:30pm Tuesday.
Go deeper: Why you should spell "Hanukkah" this way, according to a rabbi
3. The Terminal: Resurrecting local news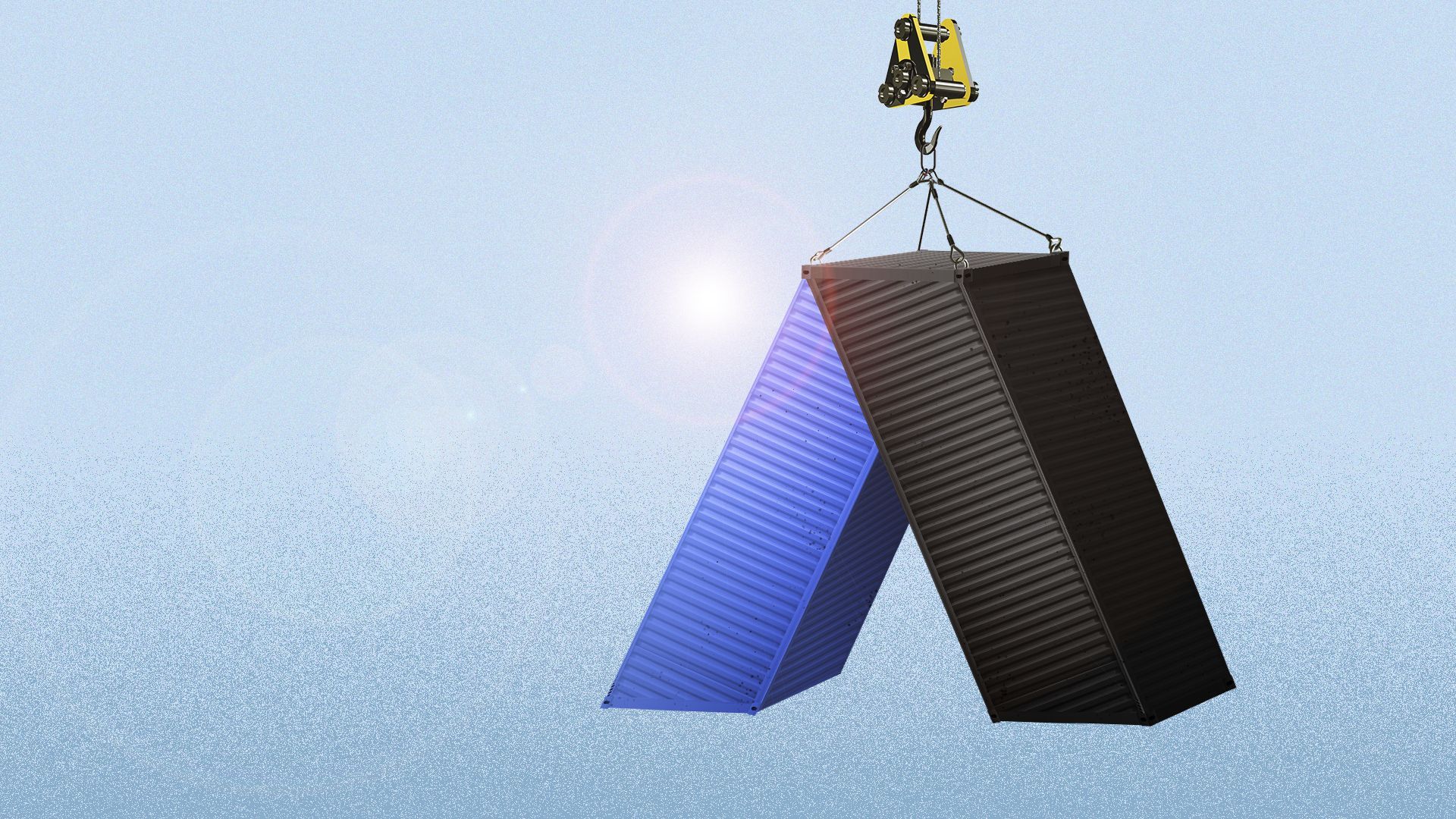 🍷 Cleveland Heights mainstay La Cave du Vin will be resurrected in the former home of The Spotted Owl in Tremont today. (Cleveland Scene)
👎 Unlike other Ohio counties that offer re-entry services to people exiting incarceration, the Cuyahoga County Jail "basically kicks people to the curb." (The Marshall Project)
🐎 Should Cleveland really be spending $13 million to preserve a mounted unit? Former Cleveland.com reporter and animal rights activist Robin Goist investigates. (Cleveland Magazine)
🏗️ Sherwin-Williams has completed the structural steel work on its global headquarters downtown. The skyscraper is expected to open by the end of 2024. (WKYC)
4. Pointy View: Restaurants and recruits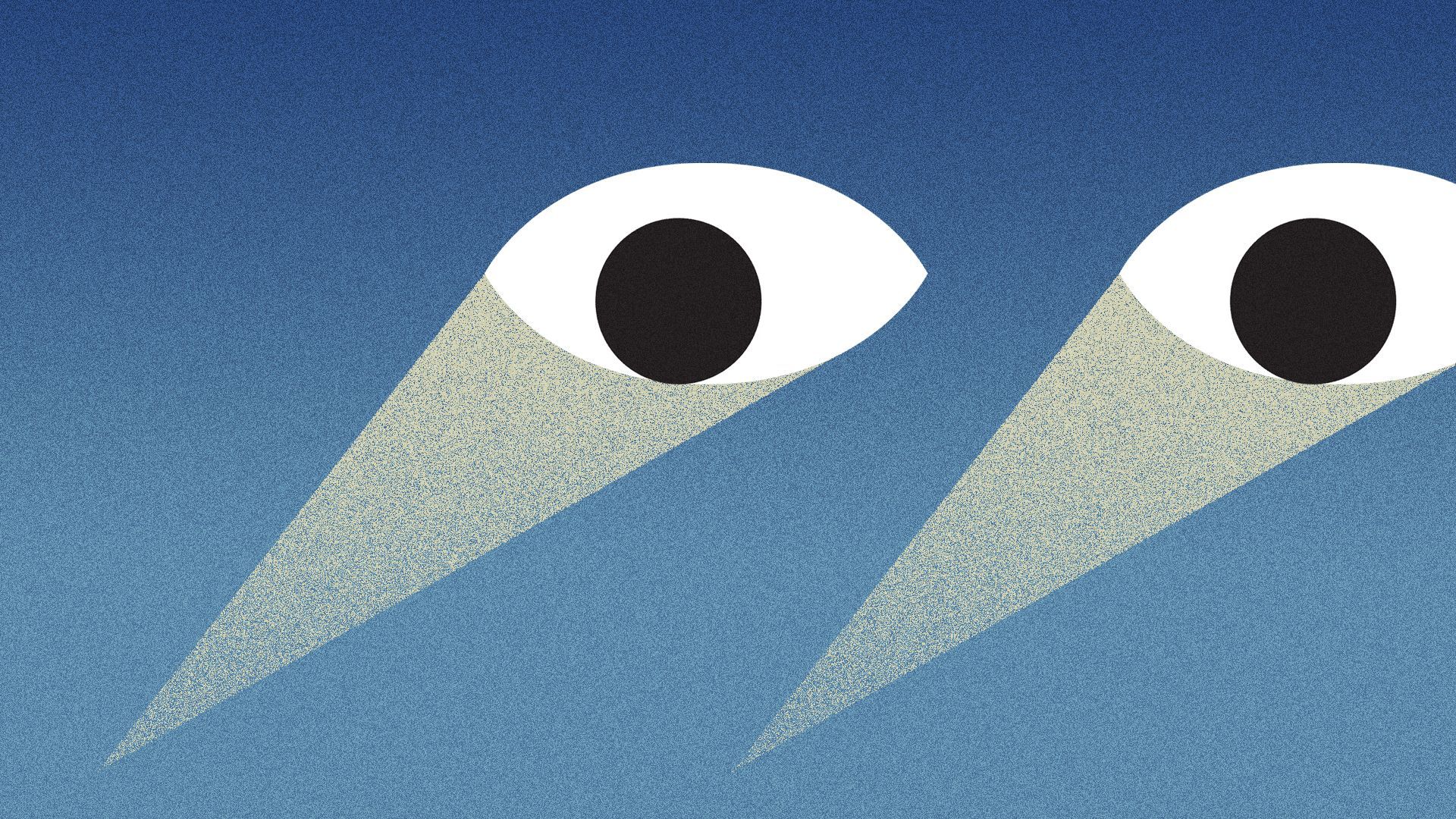 👋 Sam here, with a few political tidbits.
💌 An open letter sent this week to local Democratic candidates urged caution and due diligence when selecting venues for political fundraisers.
Why it matters: The letter said when Democratic candidates host events at venues owned by those who donate "copious amounts of cash" to Donald Trump and other Republicans, it demonstrates a "serious lapse of judgment and incongruent values."
Between the lines: Signed by the Stonewall (LGBTQ+) Dems, the Women's Caucus, the Progressive Caucus, the Young Dems, the Young Black Dems and others, the letter drew special attention to restaurants owned by Tony and Bobby George.
The letter was written after a number of judges and county prosecutor Michael O'Malley held fundraisers at the Georges' Barley House and Summer Place this fall.
👮‍♂️ In its ongoing efforts to increase recruitment to the Cleveland Division of Police, the city announced it would host an expedited hiring event next weekend (Dec. 15-17).
Applicants will be able to apply, complete a test, perform a physical fitness assessment and begin a background check to earn a pre-conditional offer within eight hours. The process ordinarily takes months.
Context: The division is still down at least 300 officers, and Mayor Justin Bibb has been scrambling to attract recruits.
What they're saying: "We need to think differently, minimize barriers to entry, and approach this situation with urgency," Bibb said in a statement.
In that vein, Cleveland City Council this week raised the maximum age for police cadets from 40 to 50.
5. 👍 See it or skip it 👎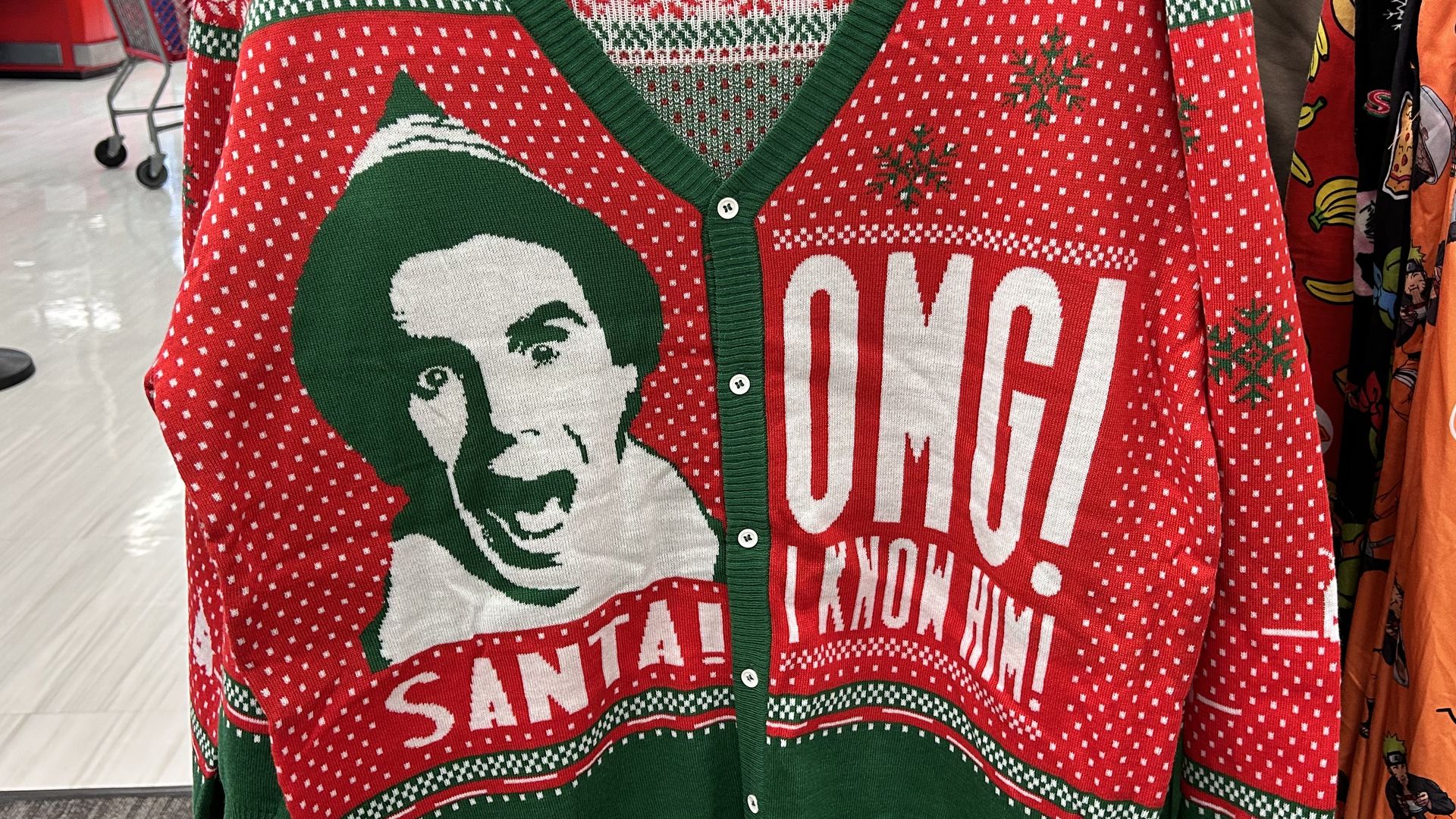 Details: The 7th annual Ugly Sweater Bar Crawl starts at Around the Corner and visits several Lakewood hotspots starting at 1pm Saturday.
💭 Our thought bubble: Skip it. Only because it's sold out. Be on the lookout for an early bird special heading into next year.
🎙️ Southside Johnny and the Asbury Jukes
Details: New Jersey rocker Southside Johnny has called Northeast Ohio a second home since the 1970s. He returns to the MGM Northfield Park at 8pm Saturday.
💭 Our thought bubble: See it. Even at 75, Johnny rocks harder than musicians half his age.
Details: The AFC South-leading Jacksonville Jaguars head to Cleveland to take on the Browns, who are hoping to hang on to a playoff spot.
💭 Our thought bubble: See it. This could be the game that decides whether the Browns make the postseason, and resale tickets are going for less than $15.
Thanks to our editor Lindsey Erdody and copy editors Rob Reinalda and Yasmeen Altaji.
Our picks:
🎄Sam is speaking this into existence: He WILL obtain a Christmas tree this weekend. He WILL obtain a Christmas tree this weekend. He WILL obtain a Christmas tree this weekend.
🎁 Troy still needs to get Sam a Christmas gift and is open to ideas' help him by emailing [email protected].