Axios Cleveland
June 09, 2023
🗳️ TGIF. On this day in 1936, Cleveland hosted the Republican National Convention in front of 13,000 people at Public Auditorium.
Kansas Gov. Alfred Landon was nominated for president. He would lose the election to Democratic incumbent Franklin D. Roosevelt.
🌫️ Today's weather: Hazy with a high of 71.
🎶 Sounds like: "Hot In Herre" by Nelly
🎂 Happy birthday to our Axios Cleveland member Elizabeth Schneider!
🏟️ Situational awareness: As of yesterday afternoon, the prominent FirstEnergy signage on the Cleveland Browns Stadium's south-facing exterior had been removed.
Today's newsletter is 943 words — a 3.5-minute read.
1 big thing: 🥵 Feeling the heat (or not) this summer
If history is any indication, Northeast Ohio should feel the heat this summer — but it's far from a sure thing.
What's happening: Average summer temperatures increased in Cleveland by 2.4 degrees from 1970 to 2022, per a new analysis by climate research group Climate Central.
Why it matters: Extreme heat is a serious health risk, potentially leading to immediate acute effects (such as exhaustion and heat stroke) and longer-term complications due to reduced air quality.
By the numbers: From 1970 to 2022, summer temperatures rose by 2.4 degrees on average across nearly 230 U.S. cities — 95% of the locations the group analyzed.
Average temperatures in Cleveland were 72.9 degrees in 2022, compared with 70.5 degrees in 1970.
Zoom in: In January, the City of Cleveland revived its former Tree Commission as the Urban Forestry Commission to combat the negative effects of climate change by adding trees.
Elsewhere, the Cleveland Tree Coalition, which formed in 2015, is focusing on increasing the city's tree canopy coverage from 19% to 30% by 2040.
The intrigue: In May, the National Oceanic and Atmospheric Administration issued a three-month outlook for June, July and August showing equal chances of above or below-normal temperatures in Northeast Ohio.
Between the lines: Adding to the season's uncertainty are unpredictable factors like the recent wildfires raging across Canada.
The resulting smoke has caused air quality in the northern U.S., including Northeast Ohio, to plummet to unhealthy levels.
2. Jenny Spencer guarding vacant lots for affordable housing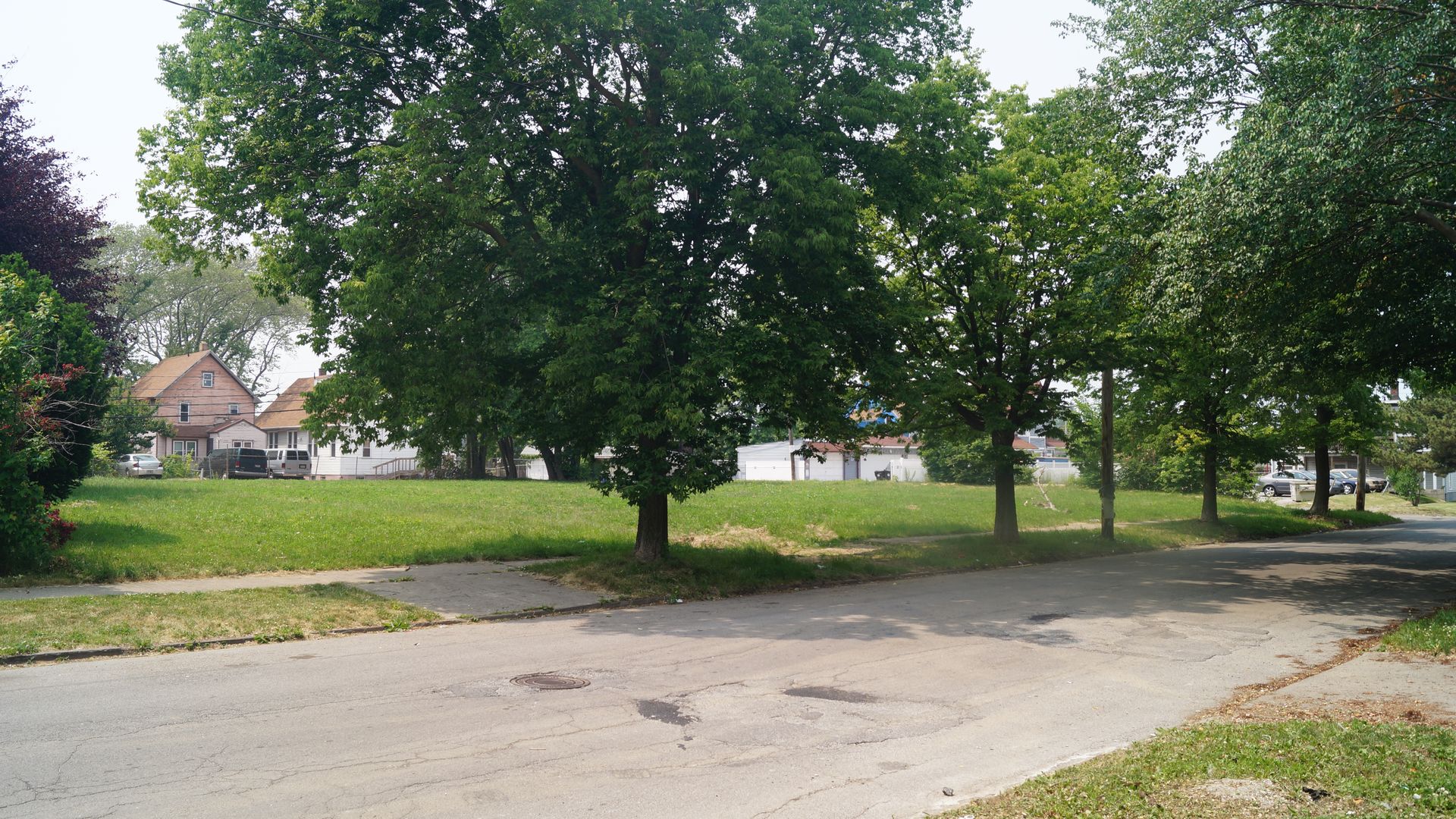 Cleveland councilwoman Jenny Spencer has embraced a strategy for combating gentrification — refusing to approve land bank transfers for market-rate homes.
Why it matters: Spencer represents Ward 15, which includes Detroit-Shoreway, Edgewater and Cudell and faces more market pressure than other wards, where the pace of development has been slower.
Between the lines: The city land bank holds vacant lots, and the city councilperson has direct control over parcels in their ward.
"The transfers literally cross my desk," Spencer told Axios. "So I can say, I am not approving luxury infill housing, period."
By the numbers: Only a few dozen city land bank lots remain in the ward, Spencer told Axios.
How it works: One example of Spencer's strategy is the 60 "lease-purchase homes" built with Low-income Housing Tax Credits in partnership with CHN Housing Partners in recent years.
Those homes are rented to low-income tenants, who have the option to take out a modest mortgage after occupying the property for 15 years.
What's next: Ward 15 is one of five wards where Habitat for Humanity will build 50 new homes with federal pandemic relief funds.
Spencer called Habitat a "perfect partner" to pursue affordable housing projects on city land bank lots.
3. The Terminal: A beacon on the stormy seas of local news
🌊 The Cleveland Harbor West Pierhead Lighthouse is one of 10 historic lighthouses up for auction by the U.S. government with a starting bid of $25,000. (Cleveland 19)
🏢 The Lorain Planning Commission has approved a controversial proposal to build a 62-unit apartment building for homeless people. (FOX 8)
🚰 The Cleveland Water Alliance is offering seed capital for the development of technologies to detect lead and other hazardous materials without having to dig up local water pipes. (Crain's Cleveland Business)
🔪 A team led by Eric Ho, who runs LBM cocktail bar in Lakewood, is buying Deagan's Kitchen. (Cleveland Scene)
4. 🏅 Biggest sports moments of the 21st century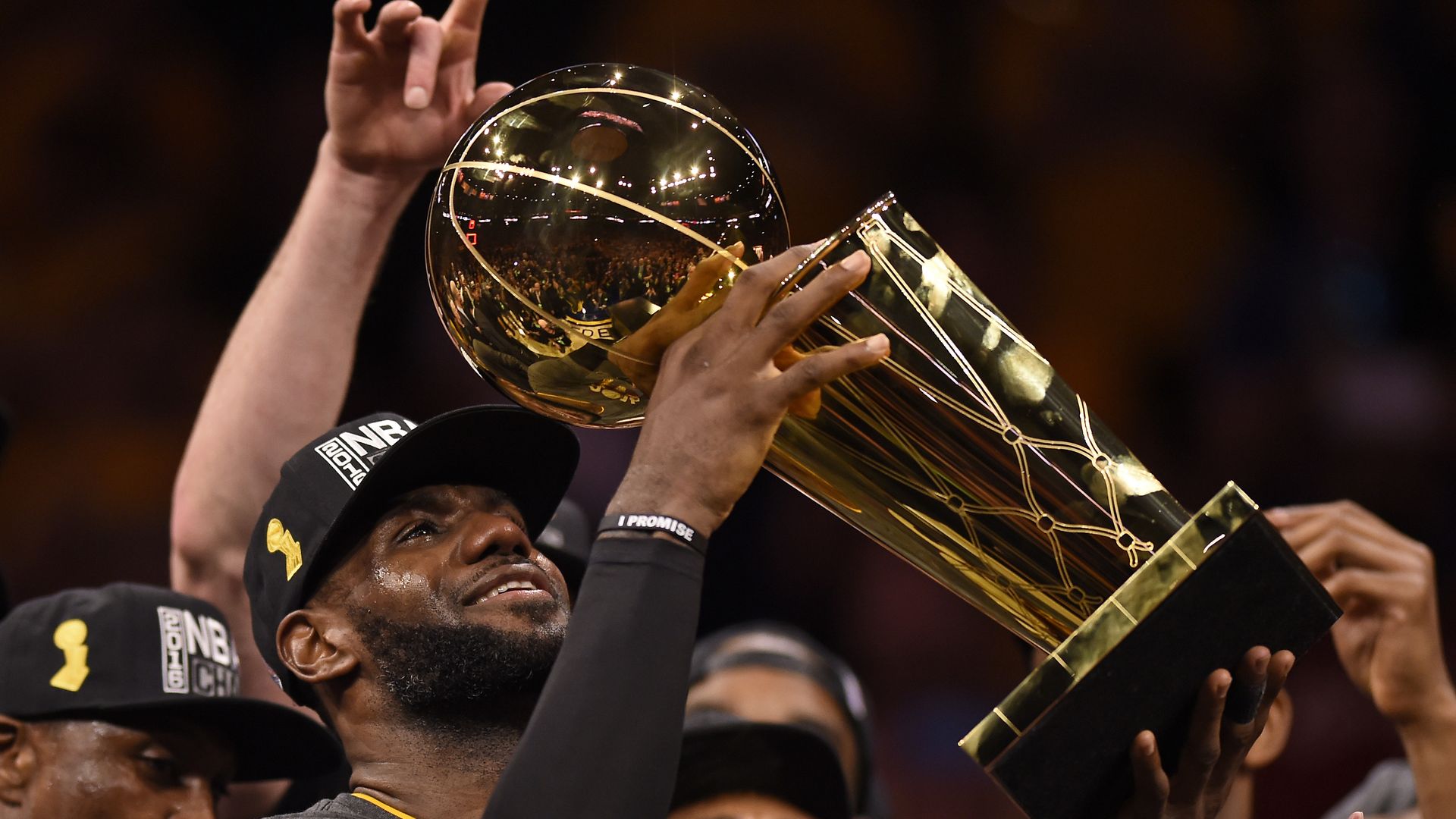 We've come to the end of our countdown of the 10 biggest Cleveland sports moments since 2000.
The top two spots include a new chapter for Cleveland baseball and an end to 52 years of misery.
In late 2020, Cleveland's baseball franchise announced it was dropping its Indians name, which team owner Larry Dolan attributed to "the national reckoning on racist names and symbols."
Two years prior, the team did away with its controversial Chief Wahoo logo, angering many longtime fans.
In November 2021, the franchise officially became the Guardians, beginning a new chapter for Cleveland baseball.
1. 🏀 Cavs win 2016 NBA Championship
What else could it be? LeBron James' return to Cleveland culminated with the Cavaliers ending the city's 52-year championship drought.
"Cleveland, this is for you," James shouted after the Cavs became the first team in NBA Finals history to overcome a 3-1 deficit, besting the Golden State Warriors.
Two days later, 1.3 million people attended the team's championship parade in downtown Cleveland.
See the full list: 10 biggest Cleveland sports moments since 2000
A new career is waiting for you
5. 👍 See it or skip it 👎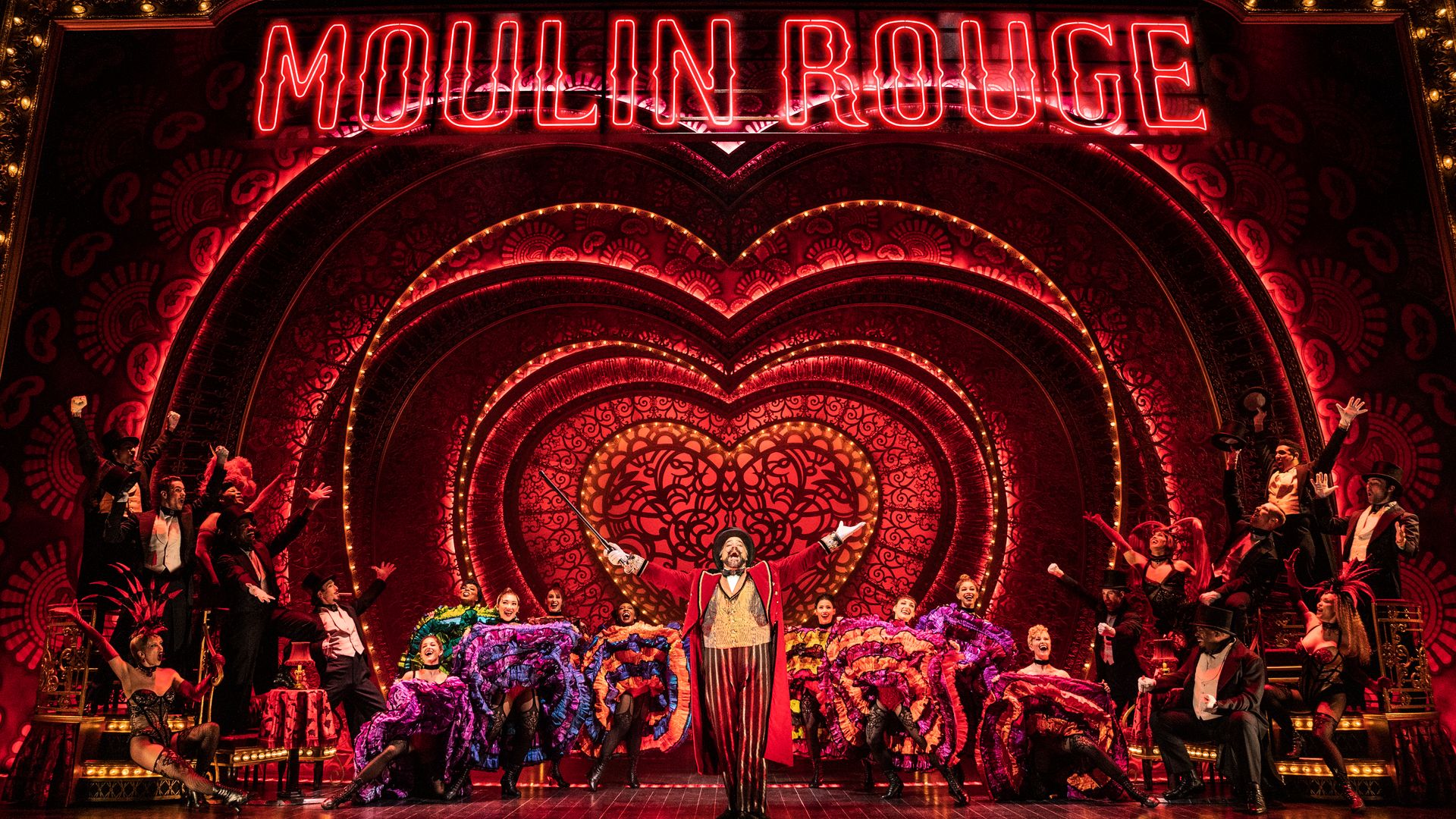 Details: The Tony Award-winning extravaganza based on Baz Luhrmann's 2001 film is at Playhouse Square's KeyBank State Theatre through July 2. Tickets start at $39.
💭 Our thought bubble: See it. Broadway World calls "Moulin Rouge!" thrilling, which should be music to the ears of fans who adore the movie.
🎨 Alter-Ethos Tattoo, Music & Arts Festival
Details: Inaugural festival features tattooing, piercing, live music and performances starting at 4pm Saturday at Mulberry's. Tickets are $20.
💭 Our thought bubble: Skip it. We'll take a wait-and-see approach to a new tattoo convention at a venue mostly known for sports tournaments.
Details: The psychedelic rock band brings its 40th anniversary tour to the Agora on Sunday. Tickets start at $50.
💭 Our thought bubble: See it. The Flaming Lips' vibrant live show is a nice consolation for those who couldn't score tickets to The Cure's concert Sunday at Blossom Music Center.
🎳 The PWBA Bowlers Journal Cleveland Open
Details: Pro Women's bowling comes to Parma Heights' Yorktown Lanes. After qualifying rounds, the top 12 bowlers will roll at 2pm Saturday, with the top five advancing to the finals at 6:30pm.
💭 Our thought bubble: Skip it. We love pro women's events in Cleveland, but bowling can be a one-note spectator sport.
Thanks to our editor Lindsey Erdody and copy editors Rob Reinalda and Yasmeen Altaji.
Our picks:
🇷🇼 Sam is trying to find a good app to learn some basic Kinyarwanda ahead of his trip to Rwanda this month.
🧑‍🍳 Troy finally got around to watching "The Bear" on Hulu ahead of Season 2, and it's as good as advertised.