October 07, 2022
It's finally Friday! Day One of ACL is here.
😎 Today's weather: Sunny with a high of 91.
🎂 Happy early birthday to our Axios Austin member Makena Buchanan!
🎧 Sounds like: "Miles and Miles of Texas" by Asleep at the Wheel.
The Austin-based western swing legends played every ACL Music Festival until last year's rain delay booted them from the lineup. Don't miss their return to the festival at 1pm today.
Scroll down for other local acts at ACL.
Today's newsletter is 847 words — a 3-minute read.
1 big thing: Location sharing to aid 911 response at ACL
A location sharing app gaining popularity in the U.S. will help aid emergency response efforts during the Austin City Limits Music Festival.
Driving the news: Austin-Travis County EMS official recommended festival-goers download the what3words app to assist 911 responders in finding the precise location of someone in a crowd.
Why it matters: Started by a London-based startup, the free tool simplifies how people can share their location in an emergency.
How it works: The tool divides the world into three-meter squares and gives each square a three-word name.
People dialing 911 in Austin can provide the code to their call taker if they have trouble explaining where they are.
What they're saying: "That's the first piece of the puzzle: Where are you?" Captain Darren Noak with Austin-Travis County EMS told Axios.
Even if a user doesn't have the app, emergency officials can text a link to a 911 caller or quickly locate the caller's number and estimated location using the city's enhanced 911 system. Dispatch then uses the what3words unique identifier to share the precise location with the emergency response team.
EMS officials most commonly use the location technology during water or wilderness rescues, Noak said.
2. Who's putting the "Austin" in ACL Music Fest
Get the true Austin experience at the ACL Music Festival with performances from local artists both weekends.
Here's who we're watching:
Weekend 1
Adrian Quesada's Boleros Psicodélicos — The Grammy-winning guitarist and co-founder of the Black Pumas will perform Saturday at 2:15pm, days after announcing the upcoming release of a new instrumental album, "Jaguar Sound."
Conan Gray — The Georgetown native performs at 4:15pm Saturday and 4pm Friday during weekend two. If you've spent any time on TikTok, you'll recognize his Gen Z bops like "Heather."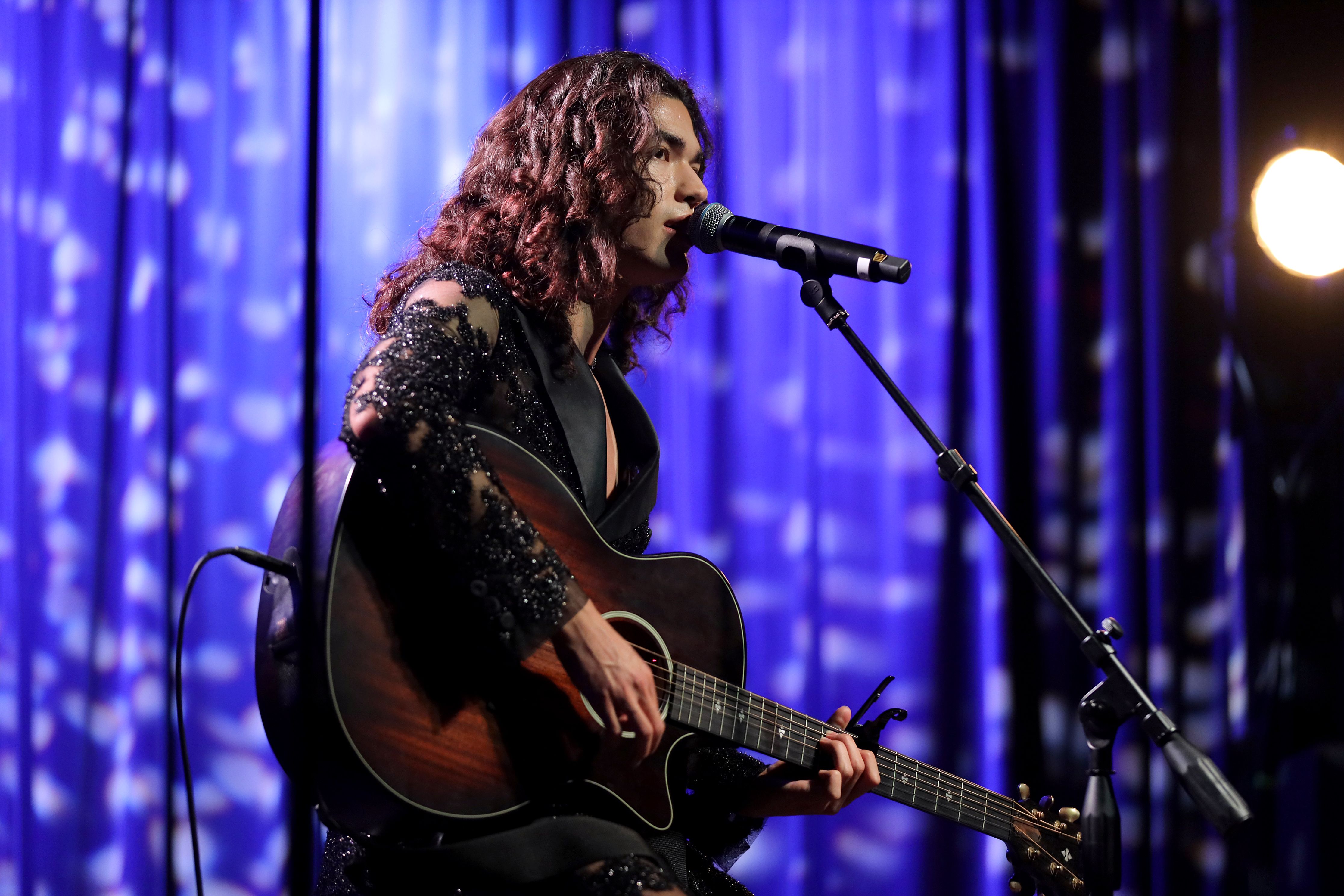 Primo the Alien — This Austin singer-songwriter's '80s-style synth-pop sounds will transport you to another planet Sunday at 12:45pm. We'll be dancing extra hard to "Do It Again."
Weekend 2
3. 🤠 The Roundup: Wrangling the news
🚨 A pedestrian was struck and killed Thursday evening by a CapMetro train. (KVUE)
🚒 The theme of next week's annual fire prevention week, Travis County's 100th, is "Fire won't wait. Plan your escape." (Austin Monitor)
🏢 The Teacher Retirement System of Texas has sold its longtime headquarters building on Red River Street for $108 million. (Austin American-Statesman)
🏈 The Longhorns and Oklahoma Sooners meet in Dallas on Saturday. It's the first time since 1998 they'll play each other as unranked teams. (ESPN)
If you're headed to the Red River Showdown, our friends at Axios Dallas rounded up a list of the best food and things to do at the State Fair of Texas.
Quote du jour
"I don't know if it's that people loaded up right away in the wake of all the panic buying and now they're trying to kind of portion control a little bit more, but right now snackable ... bite-sized indulgence is what people seem to be drawn to."
—
Daniel Nicholson
, president and CEO of Austin-based NadaMoo, which is rolling out small, mochi-like treats with flavors like mango, mint and salted caramel (
Austin Business Journal)
4. Your weekend lineup
There's no shortage of non-ACL happenings in Austin this weekend.
🎭 Head to "The Elaborate Entrance of Chad Deity," a comedy about a wrestler paid to lose. At the Zach Theatre, through Oct. 23. Tickets start at $25.
🎤 Drop by the O. Henry Pun-Off World Championships, 11am-6pm tomorrow at the Emma S. Barrientos Mexican American Cultural Center. Free.
🎉 Join in the Hispanic Heritage Celebration at the Central Public Library at 1pm Saturday. Free.
⚽️ Root for Austin FC in their regular season finale, 4pm Sunday at Q2 Stadium.
5. 🍵 1 oat milk matcha latte to go
Once upon a time, we collectively avoided green, foamy liquids as something potentially lab-grade toxic.
But now going green is our go-to.
Case in point: The lip-licking oat milk matcha latte at Intelligentsia.
We ordered one this week at the urging of Axios Austin reader Carla M.
Our take: Sure, it looks a little pond-scummy, but we'd happily swim in it.
Thanks to Lindsey Erdody for editing and Kathie Bozanich for copy editing this newsletter.
😳 Asher is heading to his 25th high school reunion this weekend, and really hoping there'll be name tags.
👗 Nicole is laying out her ACL outfit.
Programming note: We're off Monday for the federal holiday, but expect a newsletter in your inbox bright and early Tuesday morning. Have a good weekend y'all!