Humanoid robots are coming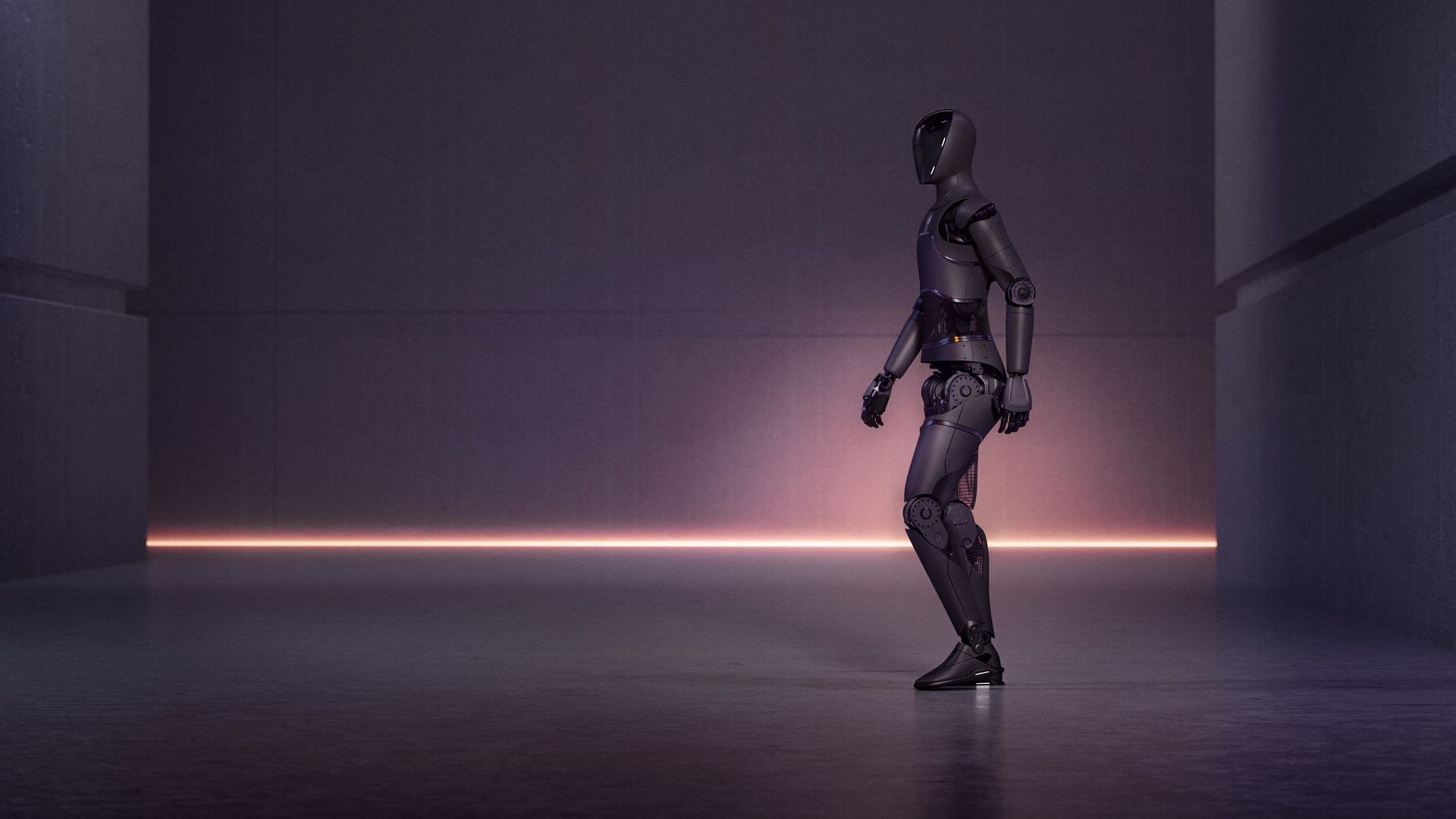 Human-shaped robots with dexterous hands will be staffing warehouses and retail stores, tending to the elderly and performing household chores within a decade or so, according to a Silicon Valley startup working toward that vision.
Why it matters: Demographic trends — such as a persistent labor shortage and the growing elder care crisis — make fully-functioning, AI-driven humanoid robots look tantalizingly appealing.
Companies such as Amazon are reportedly worried about running out of warehouse workers, whose jobs are physically and mentally demanding with high attrition.
Driving the news: A heavy-hitting startup called Figure, which just emerged from stealth mode, is building a prototype of a humanoid robot that the company says will eventually be able to walk, climb stairs, open doors, use tools and lift boxes — perhaps even make dinner.
The company is the brainchild of Brett Adcock, a tech entrepreneur who previously founded Archer Aviation (a "flying taxi" maker that went public) and Vettery (an online hiring marketplace that he and a partner sold for $100 million).
He's assembled an all-star team of 40, including leading roboticists from Boston Dynamics and Tesla.
They've moved into a 30,000-square-foot facility in Sunnyvale, California, where they plan to set up a mock warehouse to test their prototype.
"We just got done in December with our full-scale humanoid," Adcock tells Axios. "We'll be walking that in the next 30 days."
Where it stands: The prototype — called Figure 01 — stands about 5'6" and weighs 130 pounds.
It'll be fully electric, run for five hours on a charge and is intended for warehouse use.
"We think we can get into commercial operation within a few years," Adcock tells Axios. "We should be able to do most jobs — physical labor jobs that humans don't want to do."
Yes, but: Humanoid robots are staggeringly difficult to build and engineer to perform reliably.
There are a host of design challenges, from simple balance to replicating human movements.
"We need to be able to push it and have it not fall down," says Adcock about the Figure 01. (Boston Dynamics has plenty of robot blooper videos on YouTube.)
From there, programming a robot to move boxes in a warehouse is a lot easier than, say, engineering it to cook a meal.
What they're saying: "We face high risk and extremely low chances of success," Adcock wrote in a mission statement.
But he exuded optimism in an interview: "This stuff just wasn't possible 10 years ago — I think it's possible now."
A decade ago, "you just didn't have the energy or the power density to make this work."
Reality check: Engineering robots is expensive. Adcock says he is self-financing Figure: "I put in $10 million last year."
Zoom in: Goldman Sachs put out an initial research report on the humanoid robot sector in November, estimating that "a $6 billion market (or more) in people-sized-and-shaped robots is achievable in the next 10 to 15 years."
This market "would be able to fill 4% of the projected U.S. manufacturing labor shortage by 2030 and 2% of global elderly care demand by 2035."
The big picture: The modern quest to build a robot that looks and feels like a human began in earnest more than a decade ago, with Boston Dynamics' Atlas — which tech writer John Markoff once compared to C-3PO from "Star Wars" — in the lead.
Tesla's Optimus humanoid robot is likely to be Figure's chief competition — Elon Musk has described similar ambitions to Adcock's for the "Tesla Bot." (See it in action here.)
Another competitor: Agility Robotics, whose humanoid robot, Digit, is also aimed at warehouse work. (Watch it perform here.)
But there's robot-fever everywhere. At SXSW in Austin, Disney just unveiled a rollerblading, somersaulting bunny rabbit bot that's meant to look like Judy Hopps from "Zootopia."
The bottom line: It will take decades for humanoid robots to be able to replicate the sophisticated things our bodies can do, but visionaries are hard at work trying to make it happen.
Go deeper