Axios Charlotte
October 02, 2023
Happy Monday. It's Alexandria.
☀️ Weather: Sunny skies, and a high of 84.
🎂 Happy birthday to our Axios Charlotte members Gene Kennedy and Deborah Adams.
Today's Smart Brevity™️ count is 695 words — a 3-minute read.
1 big thing: 🗣 "Don't mess with the giant martini glass."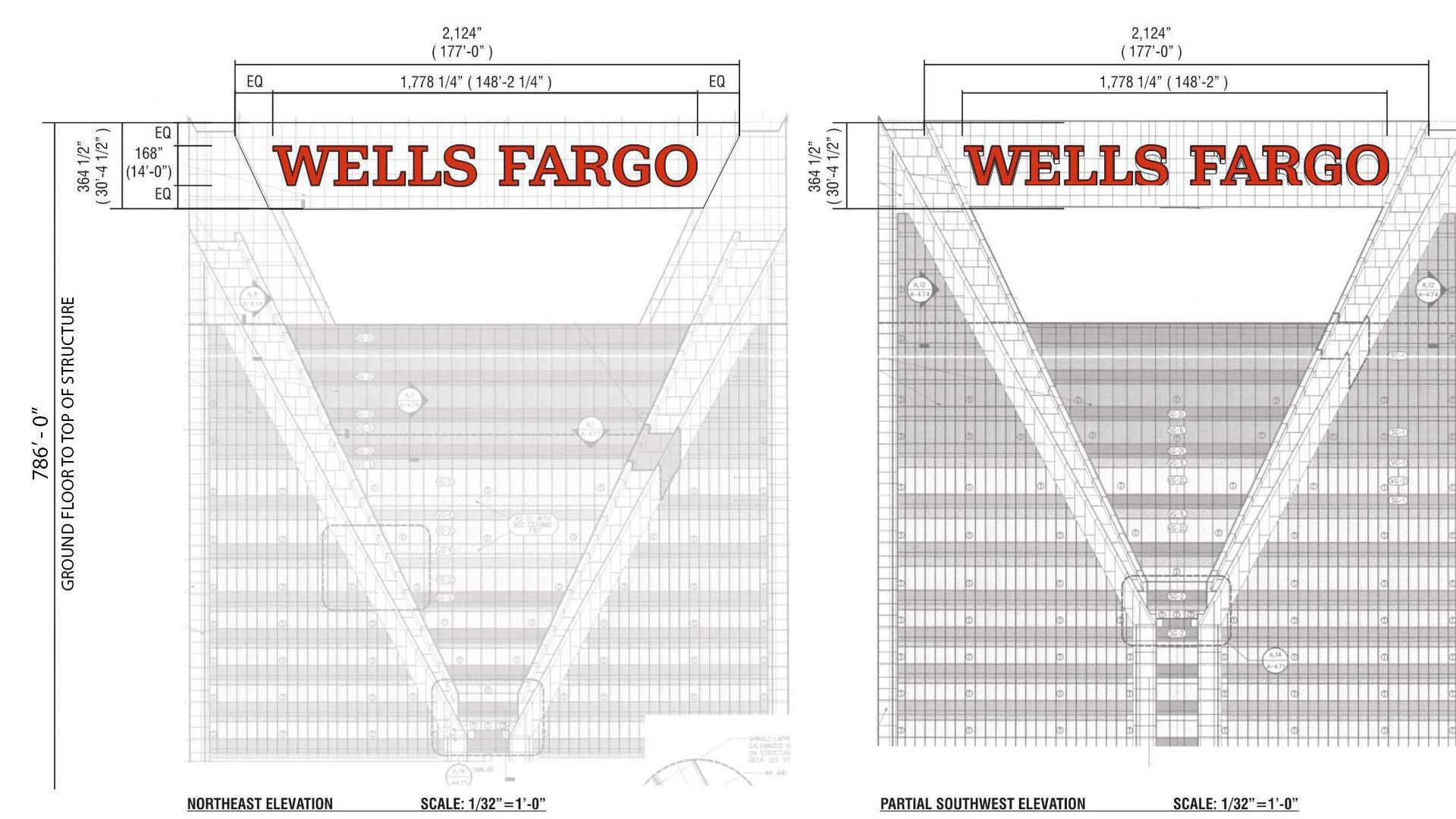 Who does a skyline belong to?
Driving the news: Wells Fargo is planning to put two new signs atop the former Duke Energy Center.
What they're saying: We asked our Instagram followers what they thought of the potential new addition to the skyline.
"Charlotte is the second biggest banking hub in the country and that's worth celebrating!" — Kaitlyn Y.
"Imagine an ad smack onto Mount Rushmore." — Cavan S.
"They should be allowed to do it. It's an expensive property. But if they want their own colors for branding at least make it gold. Would look better than the red on a blueish building." — Drew G.
"I feel like those funds could be used to give back to their employees … instead of a new sign?" — Priscilla E.
"No. That's going look so tacky," "So tacky," "Tacky," "Tacky," "Soooo tacky noooo," "It gives tacky to me" — Naomi M., Ben S., Matt B., Breanna N., Zechariah O., Linnea, respectively.
"Boooooo. Don't mess with the giant martini glass." — John B.
🔥 My thought bubble: I'm just here for the juicy debate.
2. 👀 Coming soon...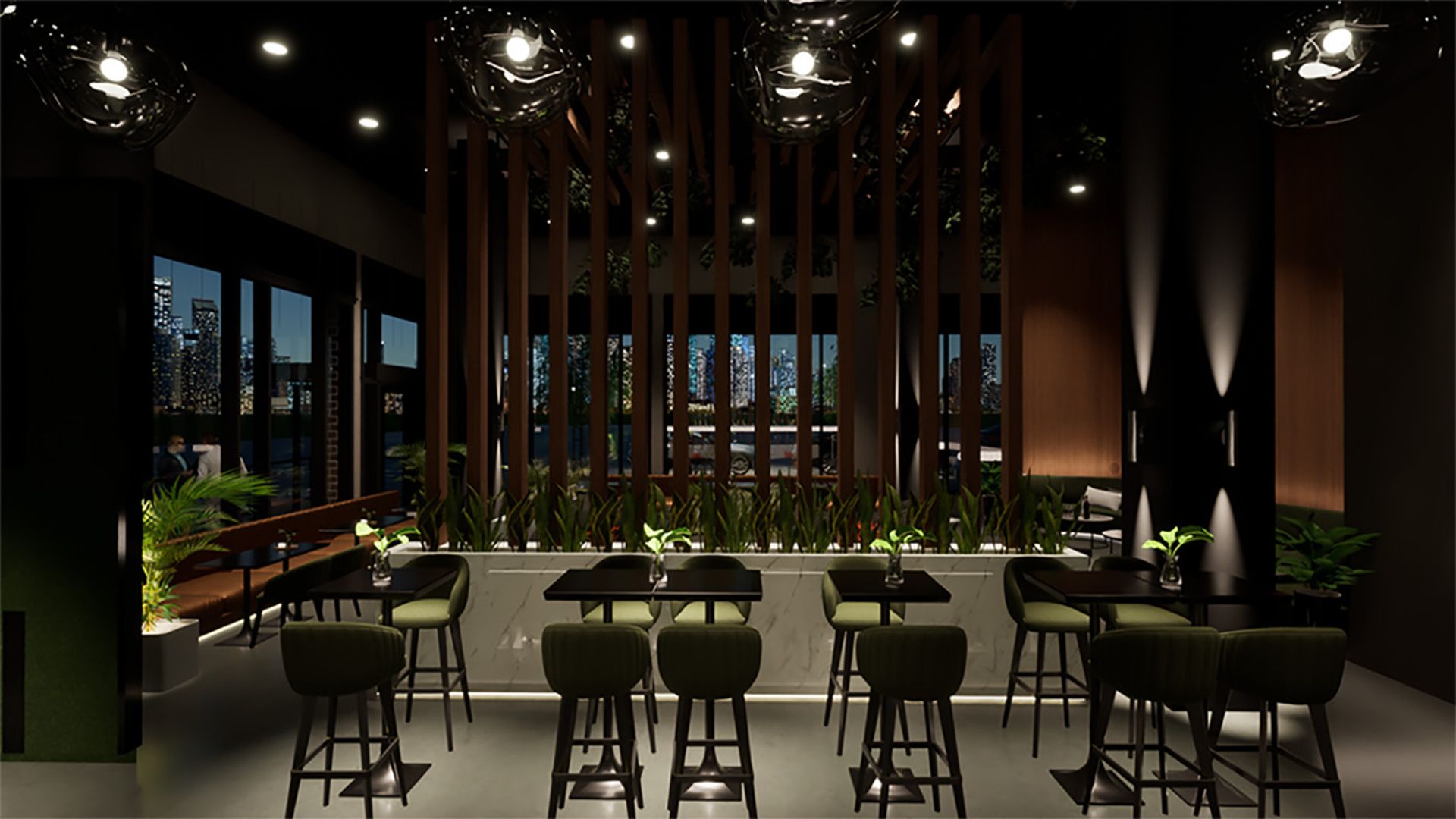 Axios' Alexis Clinton added three new spots to our anticipated openings list.
🍣 Spice: This late-night restaurant will bring international cuisine to First Ward by the end of October. Expect sushi, Korean chicken wings, spicy chicken satay and sliced ribeye.
🌮 El Malo: A Tijuana-style taco shop, like the ones you see in Southern California, is targeting a spring 2024 opening in Plaza Midwood, next to Dave's Hot Chicken.
Attached to it will be its sister bar — appropriately called "Hermanita."
See all 31 most anticipated new restaurants and bars in Charlotte
Is a new job in your future?
3. 💰 Charlotte company pays up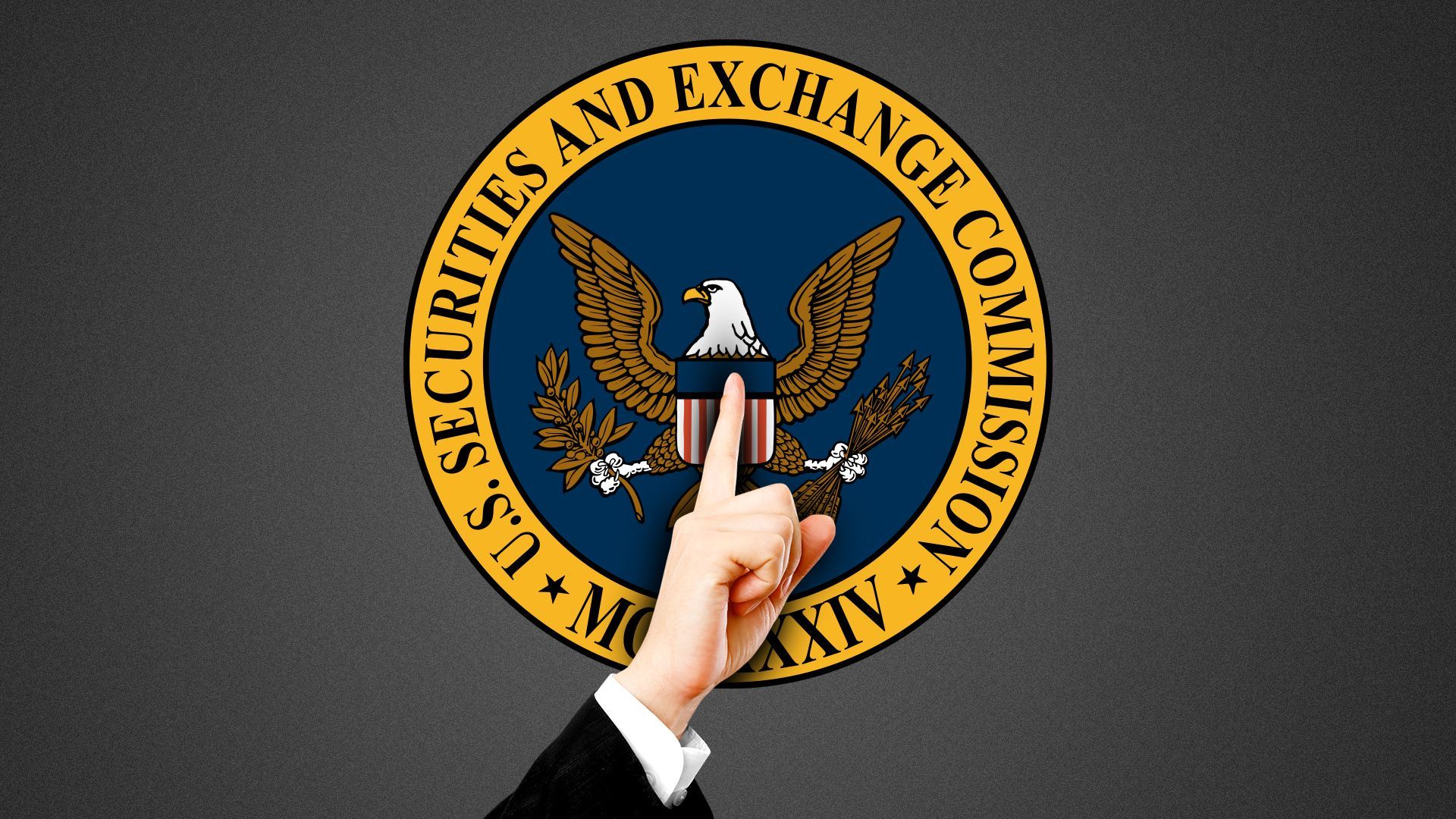 Albemarle, a Charlotte-based chemicals company, will pay more than $218 million to settle a federal bribery investigation.
Why it matters: The company used agents that, from 2009 to 2017, paid bribes to obtain sales of refinery catalysts in Vietnam, India and Indonesia, according to the Securities and Exchange Commission.
"Despite significant red flags indicating a high probability of bribery, Albemarle retained and paid these intermediaries, who in turn made corrupt payments to government officials," the SEC order states.
4. 🍂 Last call for outdoor concerts and movies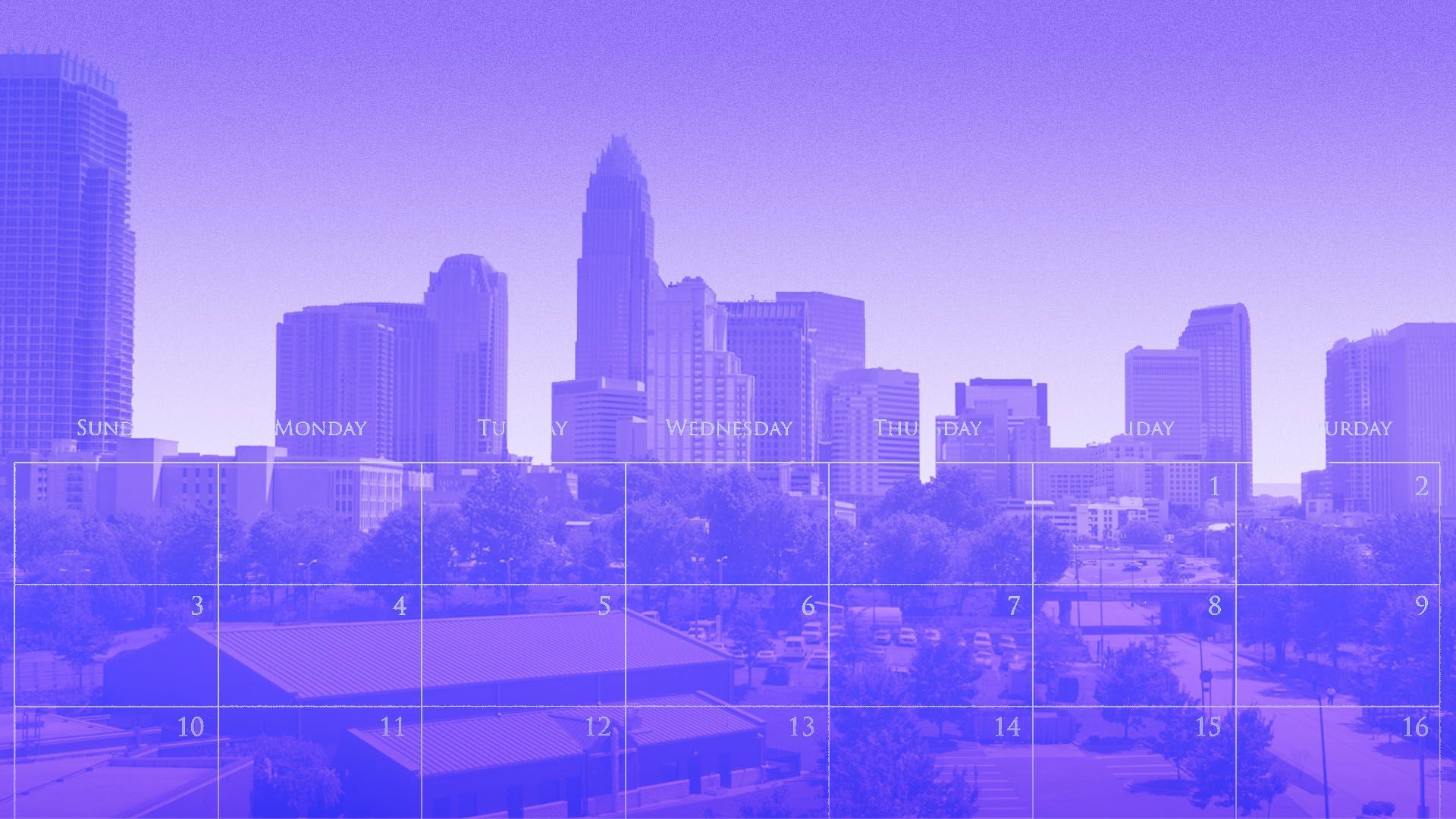 Any fun plans this week? Axios' McKenzie Rankin has some ideas for you:
🎤 Outdoor concert season is coming to an end. Soak up the last of it tonight with R&B artist Janelle Monae at Skyla Credit Union Amphitheatre. Tickets.
🌮 Celebrate Taco Tuesday at Resident Culture South End. Then, stay for music bingo at 7pm.
🤭 Comedian Burpie is performing at The Comedy Zone Wednesday night. You may know him from MTV's "Wild 'n Out." Doors open at 6pm. Tickets.
🍿 Camp North End has a free outdoor movie screening this Thursday of "House Party."
🎹 Suki Waterhouse, best known as the pianist in "Daisy Jones & The Six," plays at The Amp Ballantyne on Friday. Tickets.
🏡 Supporting the Charlotte community one home build at a time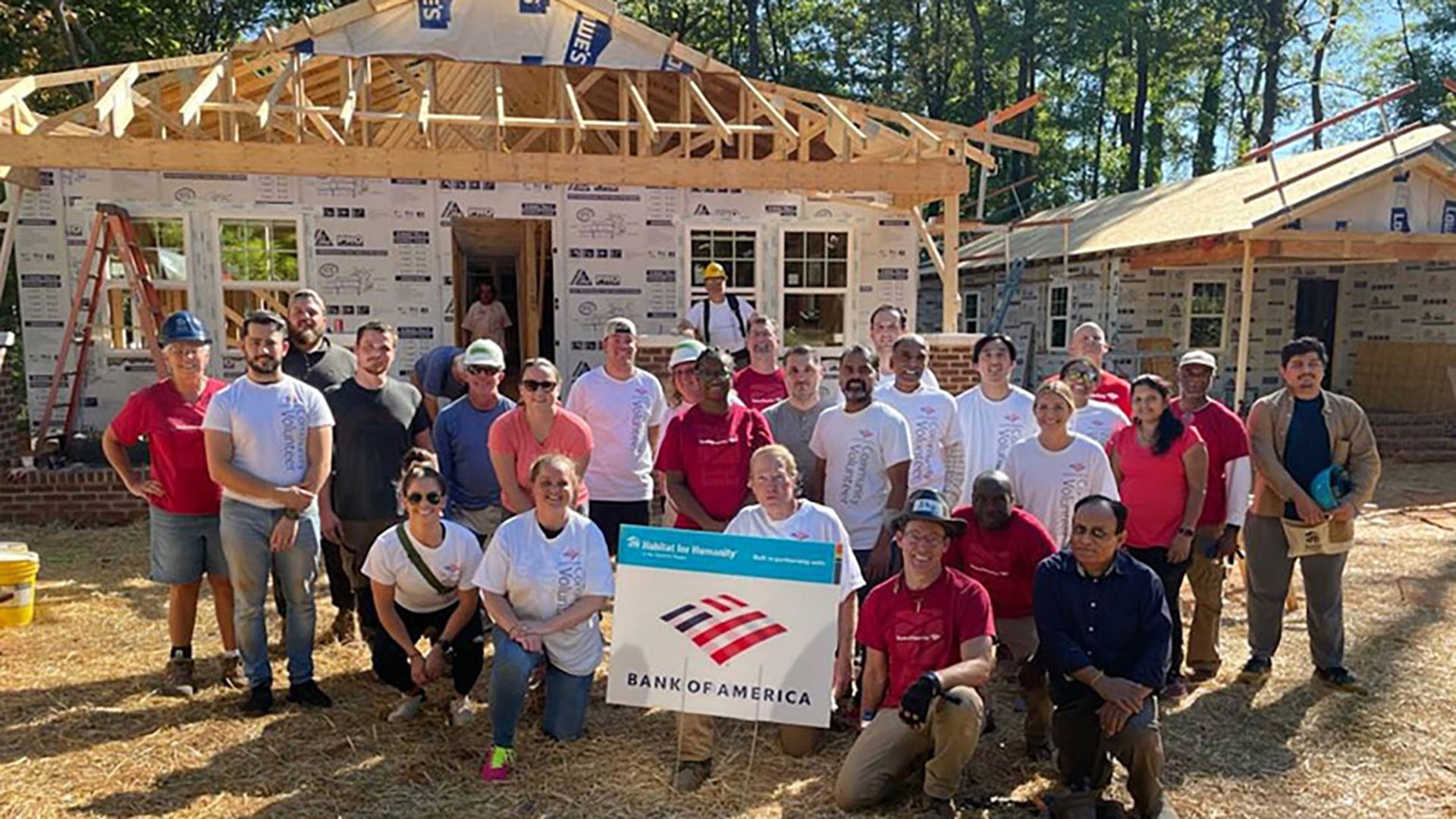 Bank of America is a Diamond Sponsor of this week's 2023 Jimmy and Rosalynn Carter Work Project, aligned with Habitat for Humanity Charlotte's 40th anniversary.
175+ BofA employees are volunteering with Garth Brooks and Trisha Yearwood to build 20+ affordable homes in West Charlotte.
5. 🤑 Top jersey sellers and other speed reads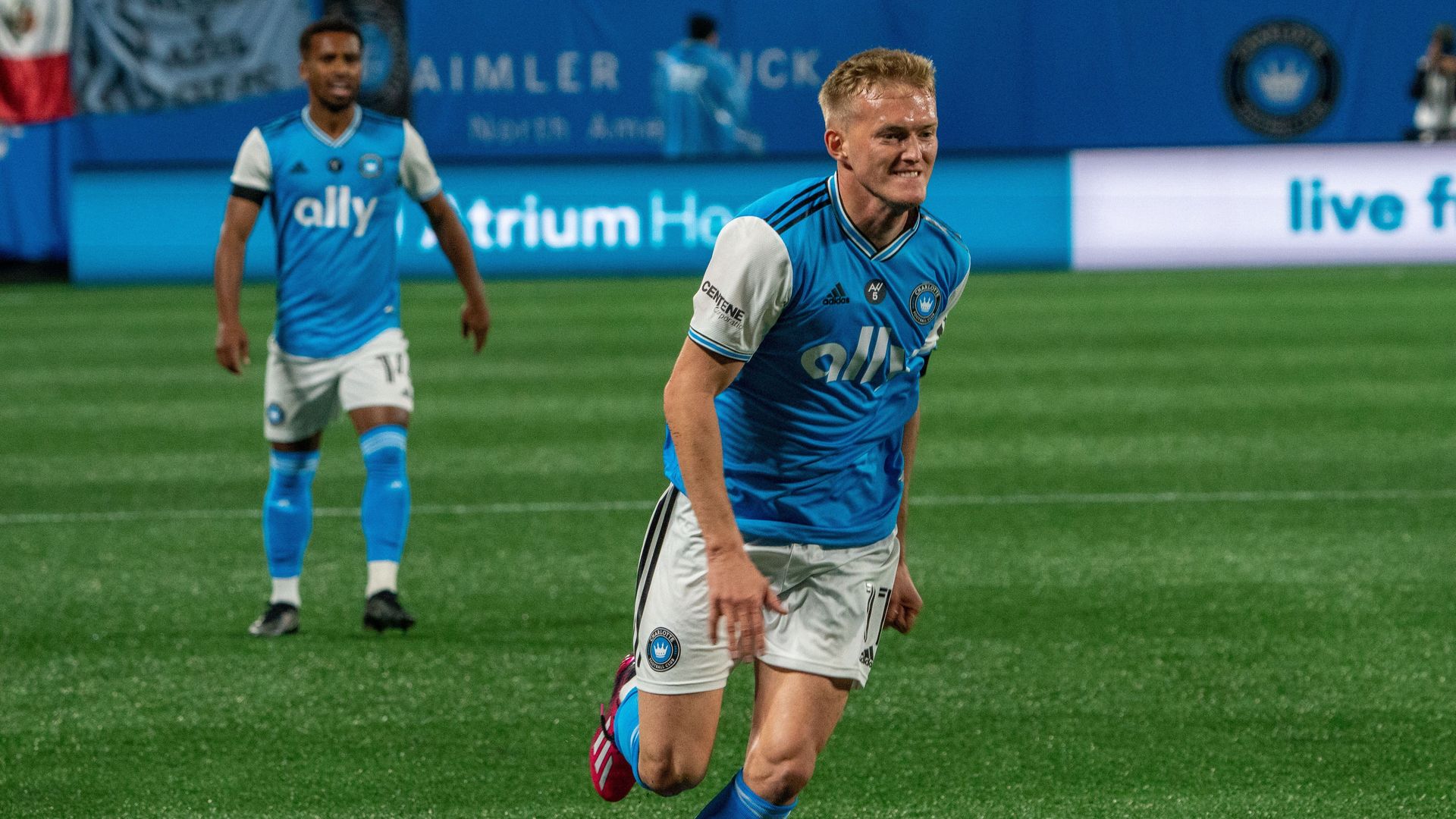 🏟 Charlotte FC's Karol Świderski and Enzo Copetti rank No. 17 and No. 24 respectively for 2023 top-selling MLS jerseys. (Axios)
🏈 With a loss at home to the Minnesota Vikings on Sunday, the Panthers are now 0-4. Only one team, the 1992 San Diego Chargers, started 0-4 and made the playoffs, per ESPN.
🤠 Morgan Wallen added a second Charlotte show due to "overwhelming demand." He will perform at Bank of America Stadium on July 18 and 19. (Axios)
🍃 Plant Joy in Camp North End announced via Instagram that it is closing in mid-October after nearly three years. In its place will be another vegan kitchen spot based out of Gastonia called Soul Miner's Garden.
🌀 The loop (we're keeping you in it)
News you can use from our partners.
As the temps drop, we can't help 🍁 falling 🍁 in love with Uptown. Catch a Panthers game, explore the new mural alley, and take advantage of all that Uptown has to offer this season. Plan your itinerary.
🏙️ A room with a VUE: Overlooking Truist Field and Bank of America stadium, The VUE Charlotte apartments have some of the best sights in the city. Take a tour.
6. 😋 A new savory treat just dropped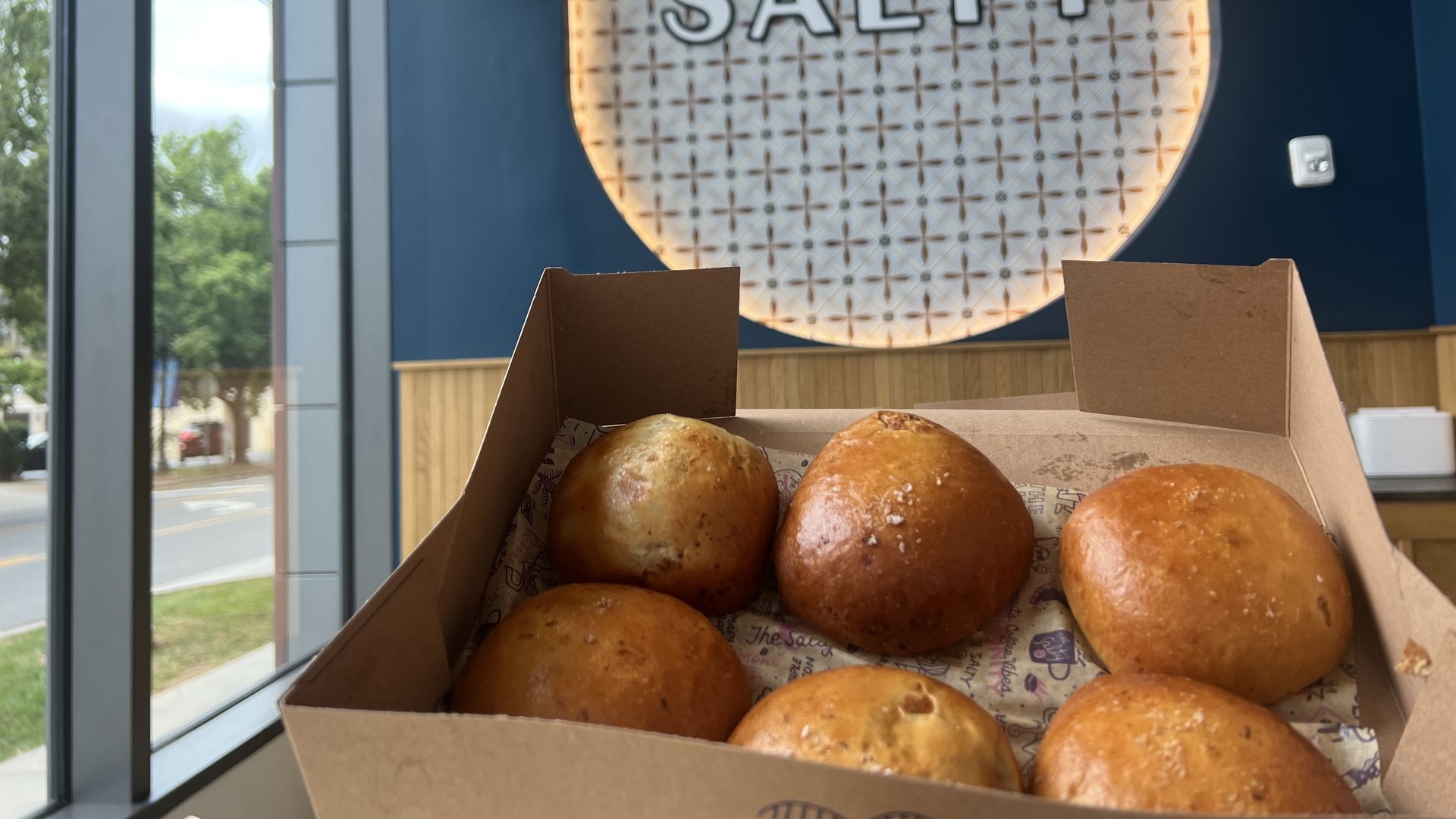 The Salty Donut in South End is partnering with Midwood Smokehouse to release a new menu item today — the Midwood Smokehouse Brisket & Queso Blanco Kolache.
Details: It's a brioche bun stuffed with brisket, green peppers and queso blanco, Axios' Laura Barrero writes.
Why it matters: It's been a busy couple of months for Midwood Smokehouse, with a recent visit from Slash from Guns N' Roses and a new restaurant opening at the airport last week.
📩 Look out for a special newsletter in your inbox later today showcasing Charlotte's recent openings, from new restaurants to shops.
This newsletter was edited by Laura Barrero and copy edited by Lucia Maher.