Axios Media Trends
September 26, 2023
Today's Media Trends, copy edited by Sheryl Miller, is 1,499 words, a 5½-minute read. Sign up.
🌍 Axios House is heading to COP28 in Dubai. Register here.
Situational awareness: Liberty Media has proposed a combination with Pandora-parent SiriusXM.
⚡️ Breaking: The Federal Trade Commission is suing Amazon for antitrust, Axios' Ashley Gold reports.
1 big thing... Exclusive: Streamers take on Washington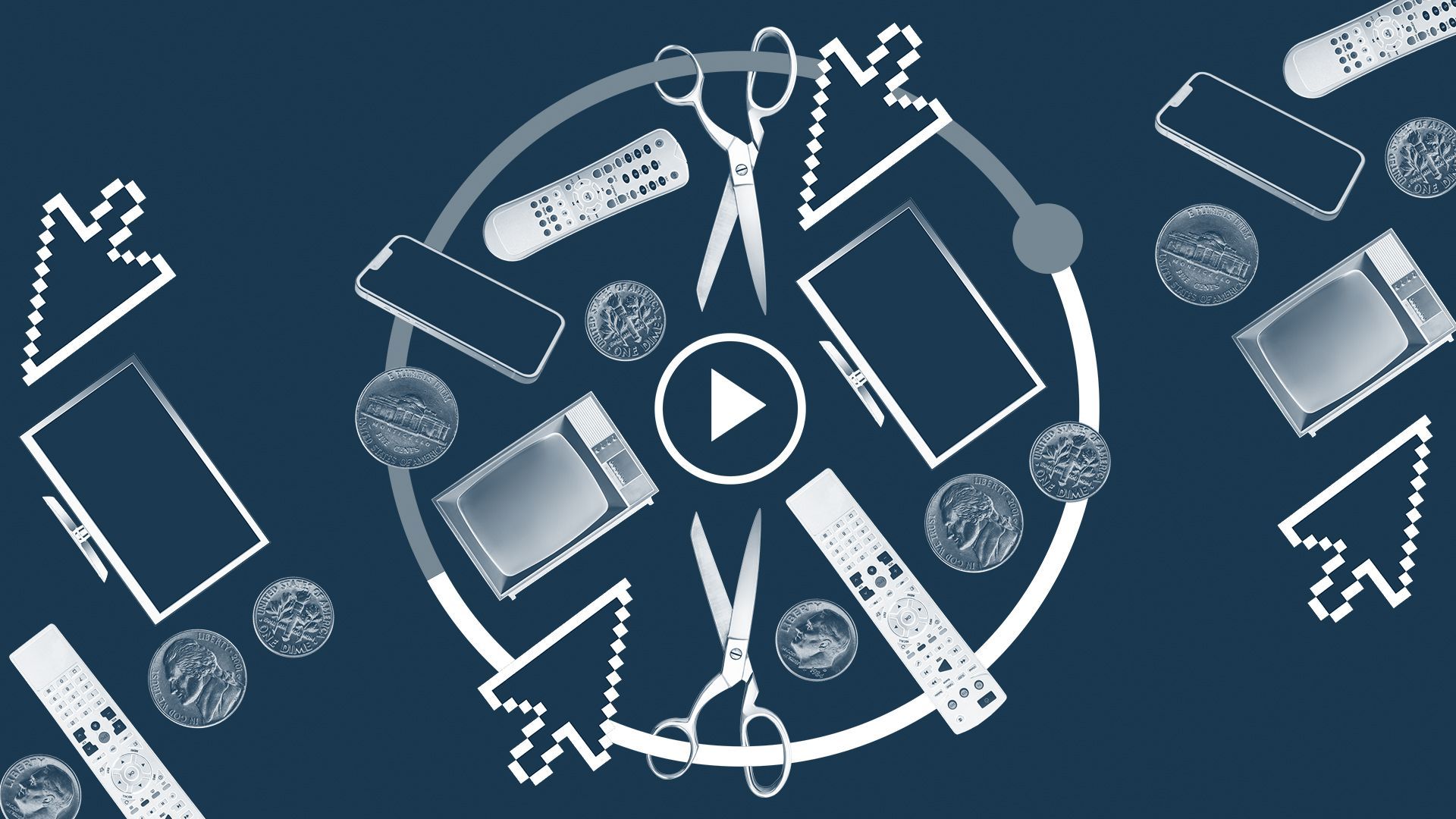 The world's biggest streaming companies are coming together to launch the industry's first unified coalition, the Streaming Innovation Alliance.
Why it matters: The streaming industry has faced few regulatory threats over the past decade, but that's changing as more television consumption moves to digital.
⚖️ The new group is led by two former policymakers acting as senior advisers, former Republican Rep. Fred Upton and former Democratic Federal Communications Commission acting chair Mignon Clyburn.
📺 Its board is comprised of the biggest streamers, including Netflix, Paramount+, Max, Peacock, Disney, TelevisaUnivision and ViX, as well as smaller, niche streamers, such as For Us By Us Network, Vault and AfroLandTV.
🎦 Charles Rivkin, the CEO and chair of the Motion Picture Association, played a key role in organizing the alliance. He said the MPA will work closely with the streamers "to ensure federal and state policy propels this incredible innovation forward — and doesn't undermine the value and diversity consumers are enjoying today."
Noticeably missing from the group are Apple and Amazon. A spokesperson for the coalition said it welcomes more members.
What to watch: Currently, streamers face a challenge from local broadcasters that are trying to urge the FCC to take action on a regulatory loophole that they say imperils their ability to get distributed on streaming services.
A few companies have joined a small coalition set up to fight that battle, but that group isn't designed to tackle a broader array of regulatory issues long term.
The big picture: Streamers have never had a unified voice in Washington.
Some firms, like Netflix, were part of the now-defunct Internet Association that dissolved in 2021. Netflix left the group in 2019 and instead joined the MPA.
Disney, Warner Bros. Discovery, Comcast and others are part of a slew of trade groups representing various aspects of their wide-ranging businesses, such as broadcast, cable and wireless communications, but none of those groups are designed to advocate for streaming companies.
2. Exclusive: Punchbowl News eyes $20M in revenue as it expands to web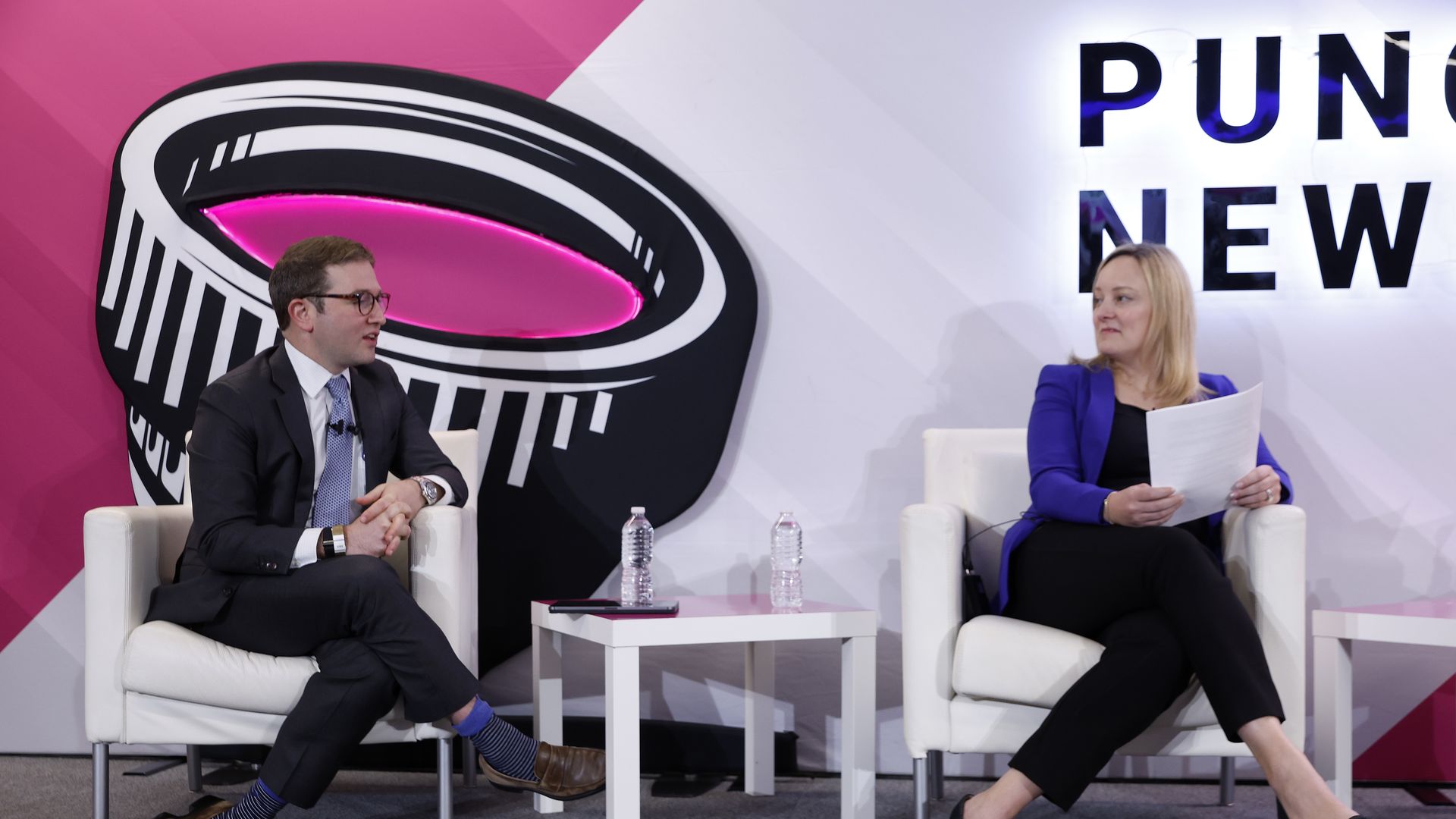 Punchbowl News, the D.C.-based congressional news startup, today debuted a revamped website with links to stand-alone stories.
Why it matters: The web expansion will make Punchbowl's content more discoverable to those who may not be D.C. insiders.
CEO Anna Palmer told Axios that a dynamic site will also make it easier for other media outlets "to cite and more easily link to the stories we are consistently breaking three times a day or more."
Details: The new site, which mirrors Punchbowl's pink and black branding, includes stand-alone article links to stories that are typically published in Punchbowl's emails, making them easier to find on search engines.
It offers free stories to visitors, but premium members get access to additional content, such as exclusive polls, deep dives and reports.
Catch up quick: Punchbowl News co-founders Jake Sherman, Anna Palmer and John Bresnahan left Politico to launch Punchbowl News in early 2021.
The company, which has since expanded to 21 full-time employees, has earned a reputation as the top chronicler of news on Capitol Hill.
💰 By the numbers: Punchbowl is on track to earn nearly $20 million in revenue this year, up from $10 million in 2021.
Punchbowl's premium membership, which costs $300 annually, was responsible for driving more than 10% of the company's revenue in 2021, Axios reported.
Palmer declined to offer subscriber numbers, but she said newsletter subscriber growth is up 35% year over year.
The company produced more than 40 events last year.
The big picture: Punchbowl's rise comes amid a broader pivot toward niche websites, following a decade of bloat in the digital media industry.
📧 Many new upstarts, specifically in the business-to-business news space, have launched with a set of newsletters before expanding to things like podcasts and web articles.
3. What comes next after writers strike ends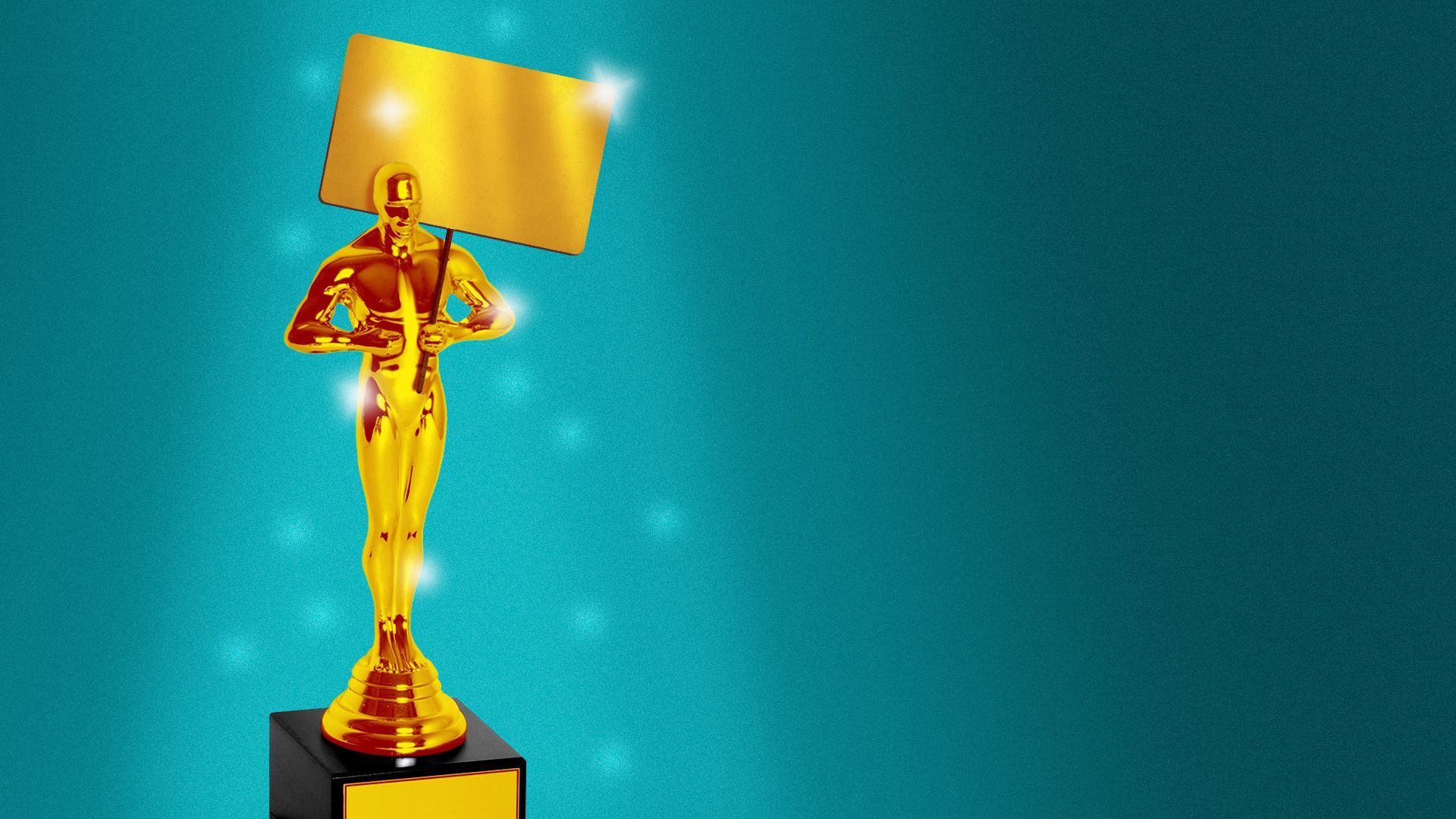 Now that a tentative agreement has been reached between Hollywood writers and studios, all eyes are on the ongoing actors strike that's entering its third month.
Why it matters: While late-night and daytime talk shows are expected to make a quick comeback, scripted shows that require actors could take longer to return.
Details: The new, three-year deal addresses writers' biggest sticking points, including wages, staffing minimums and guardrails around artificial intelligence, a source told Axios.
🔑 One key piece of the deal that Hollywood insiders are eyeing is how writers are compensated for streaming residuals, or reruns after a project is initially released.
Writers are pushing to be compensated based on the performance of a particular show instead of on a fixed-cost basis. That's because shows can sometimes go viral on streaming years after they initially air.
Be smart: The tentative deal doesn't put writers back to work quite yet.
The agreement needs to be ratified by WGA members through a vote that's expected today.
The intrigue: There's also the possibility that some writers may opt to stand in solidarity with their acting peers until they get their own deal done.
On Monday, members of SAG-AFTRA voted overwhelmingly to authorize a strike against 10 of the nation's biggest video game companies.
What's next: Programming that requires writers but not actors, like late-night shows and daytime talk shows, is expected to return to production first, with Variety reporting that late-night talk shows could return as soon as early October.
Shows that require acting, like scripted television series and movies, will not return until the actors strike is resolved.
4. Black Americans still don't trust media
Black Americans say news coverage about Black people is often more negative than news about other residents, and few are optimistic that will change soon, a new Pew Research Center survey finds.
Why it matters: Media outlets vowed to hire more diverse staff after the murder of George Floyd, but three years later, those commitments have done little to transform Black Americans' perceptions of news media, Axios' Russell Contreras and I write.
By the numbers: Almost two-thirds of Black Americans (63%) say news about Black people is often more negative than news about other racial and ethnic groups.
Just 14% of Black Americans are highly confident that Black people will be covered fairly in their lifetimes.
Given the lack of representation felt by Black respondents to the survey, most said they rely most heavily on social media for news.
The intrigue: Much of Pew's survey asks respondents about their attitudes toward the media broadly and doesn't specify Black attitudes toward the media based on medium, such as television, radio or print.
📺 Diversity milestones in the news media tend to be felt most heavily on television, where a journalist's race is more visible than via a print or digital byline.
5. Snap CEO on America's big threat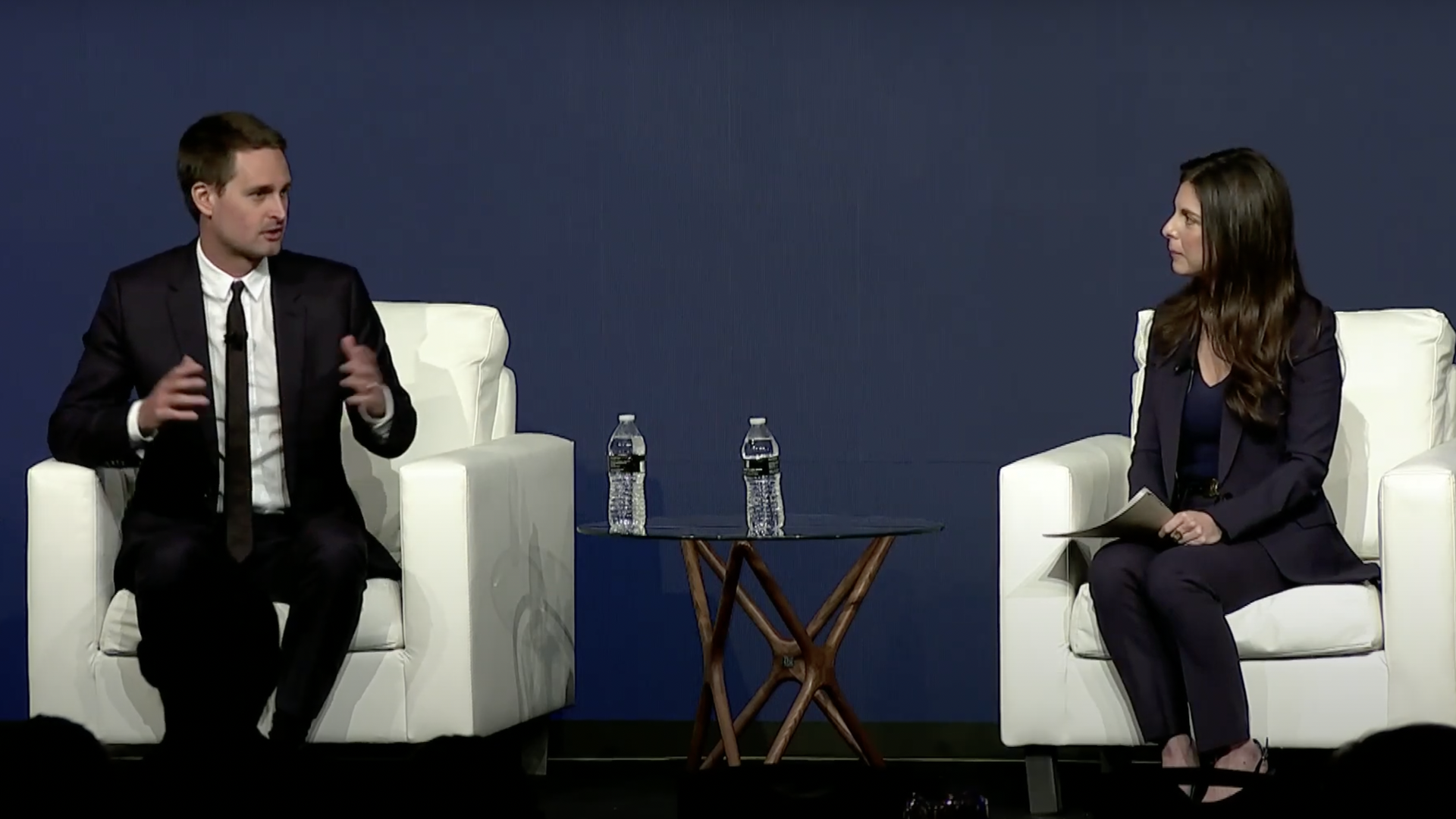 Snap CEO and co-founder Evan Spiegel tends not to make waves in Washington, but speaking at a national security conference in D.C. last week, he warned that the open system that's made America so innovative for the past 200 years is also becoming more susceptible to manipulation.
Why it matters: Snap and other American tech giants have relied on investments from Chinese companies to fuel their growth.
But the rise of TikTok and competitive pressure from China recently shows that America's open system needs strengthening "to withstand competitive pressure," Spiegel said.
Details: Speaking at the annual Global Emerging Technology Summit, Spiegel said democracy and capitalism are becoming more susceptible to adversaries and strategic competitors "trying to shape the way that people in our country think and feel."
"They've been given tools like social media that allow folks to do that at scale in a very targeted way," he noted.
The big picture: Bipartisan efforts to ban TikTok show how much regulators are beginning to understand the national security threat posed by a capitalistic system that prioritizes individualism and innovation.
Without stating his opinion on whether TikTok should be banned, Spiegel alluded to that dynamic, saying that TikTok's U.S.-based investors are incentivized to advocate against banning TikTok.
The bottom line: Competitors have realized that capitalism is "a very potent tool not only for achieving their own goals by attracting capital for their own businesses but because it's an incentive system that works really effectively in our country," he said.
6. Media moguls outline succession plans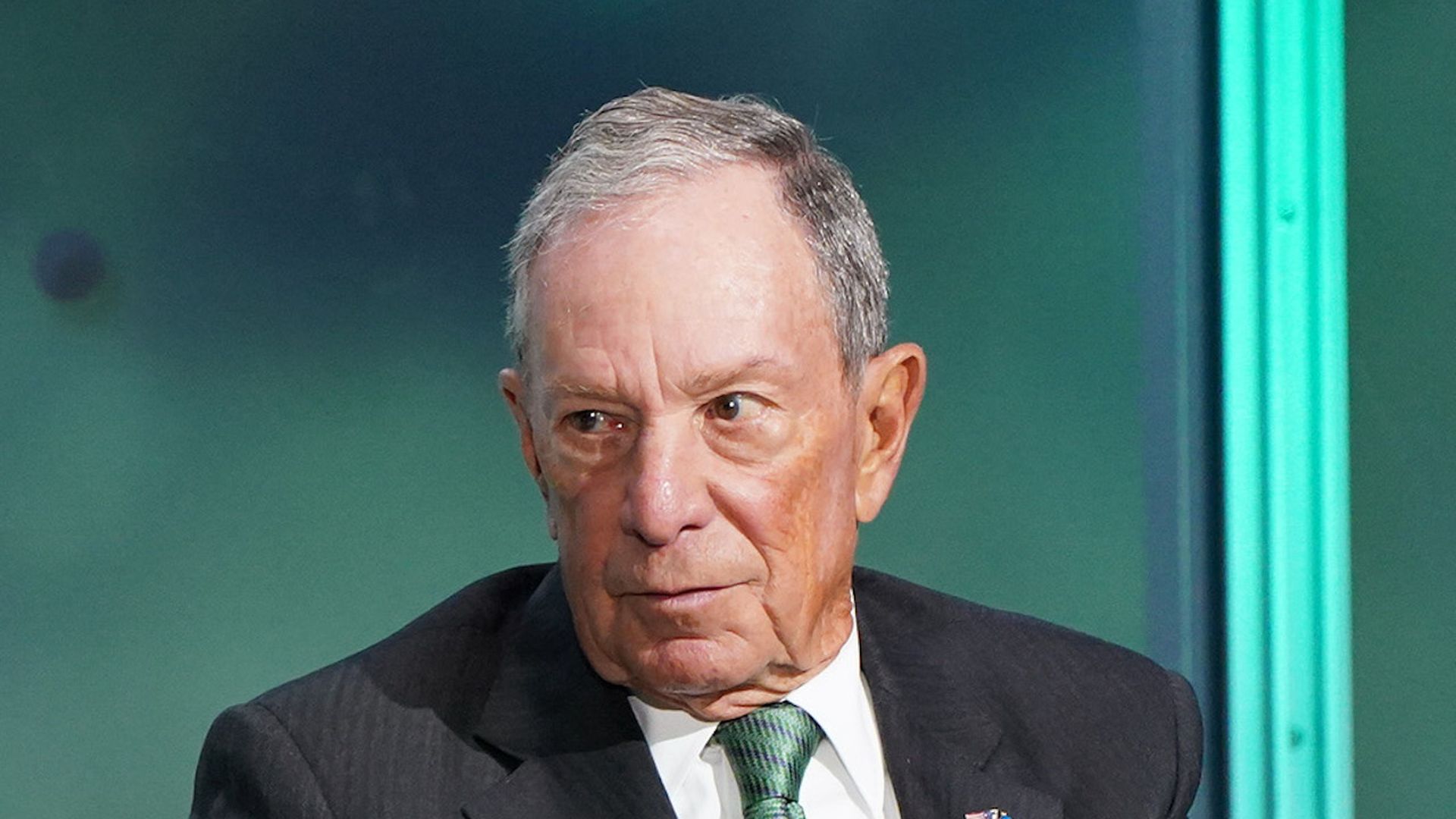 Mike Bloomberg, 81, plans to work at his company for three to five more years and leave his multibillion-dollar empire to his foundation when he dies, he said at a New York Times event last week.
Bloomberg Philanthropies will then sell the company within the following five years for tax reasons.
Rupert Murdoch, 92, will step down as chair of both his global television and publishing empires in November, leaving them in the hands of his eldest son Lachlan, who shares his conservative worldview.
Yes, but: After Murdoch's death, the future of both firms will be left to four of his children, who are politically divided.
7. 📚 1 fun thing: Jobs tops Musk
First-week book sales for Walter Isaacson's new book on Elon Musk have outdone most other major business biographies in recent memory, except for one.
Isaacson's 2011 biography of Steve Jobs, published weeks after the Apple co-founder's death in 2011, sold more than 4x the number of copies in its first week.