Axios Pro Rata
March 29, 2023
Greetings from Washington, D.C., where I'm in town for the Axios What's Next Summit.
Stream the event, including my 11:05am ET interview with Whole Foods CEO Jason Buechel.
Top of the Morning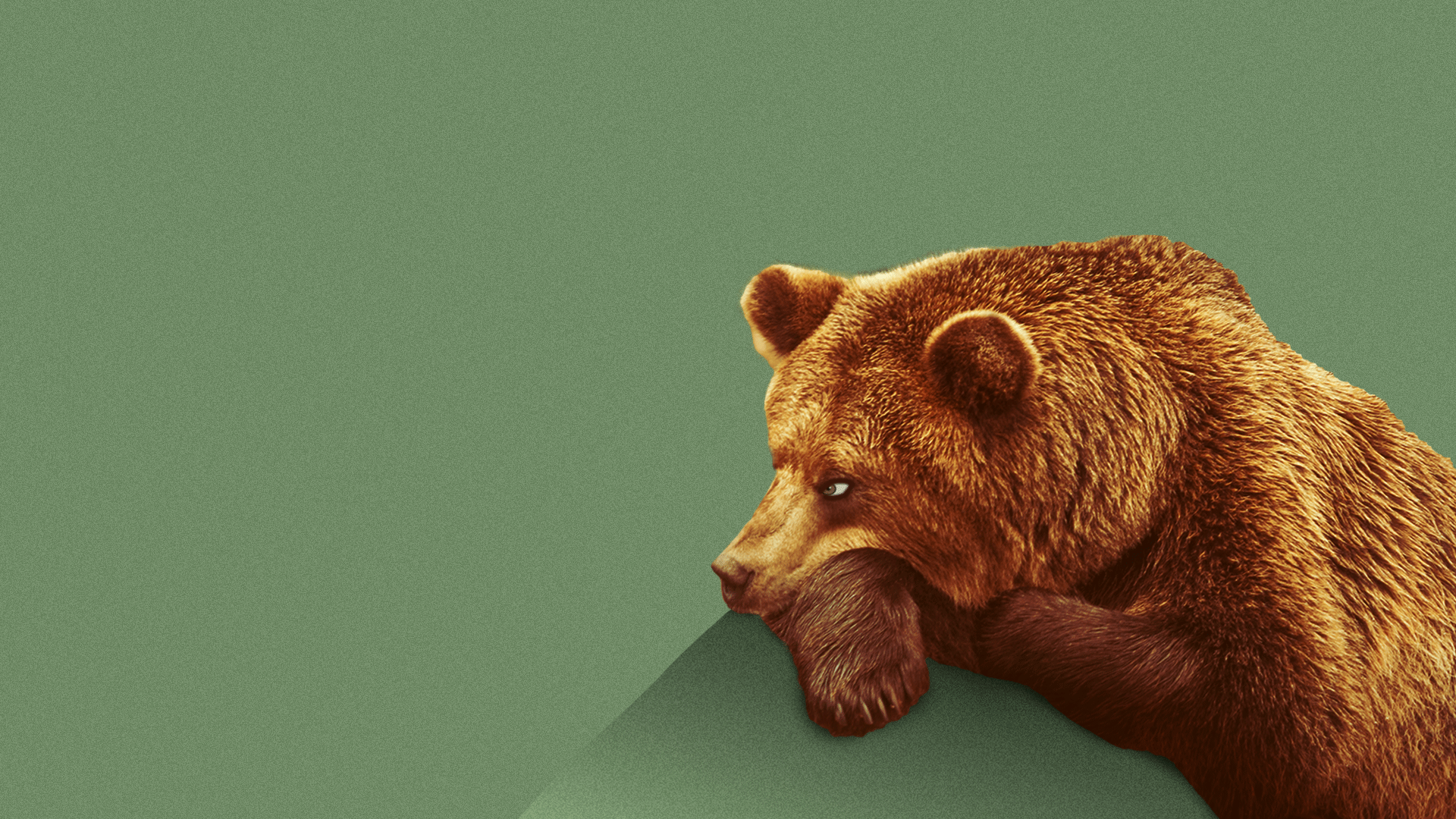 The first quarter of 2023 is approaching its close, like molasses sliding out the bottle.
By the numbers: This has been the slowest first quarter for global M&A since 2013, according to preliminary data from Refinitiv.
Year-over-year declines were broad-based, with every macro sector but materials falling by double digits.
It's also the slowest overall quarter since Q2 2020, when the COVID-19 pandemic hit.
The big picture: None of this is terribly surprising, given inflation, rising interest rates and waxing/waning/waxing recession fears.
In short, buyers fear overpaying and sellers fear exiting near a bottom.
The big question is when activity will reignite.
"We are optimistic that dealmaking will return toward the end of 2023 as inflation and rates ease up. We are seeing companies working on sell-side due diligence and other M&A prep now so they are ready to sell when the M&A window reopens," says Phil Isom, head of M&A at KPMG.
Quick caveat is that we don't know that inflation will cool later this year, and the interest rate relax is partially driven by a banking crisis that could have its own negative impact on dealmaking.
The bottom line: Dealmakers started their summer vacations in January.
The BFD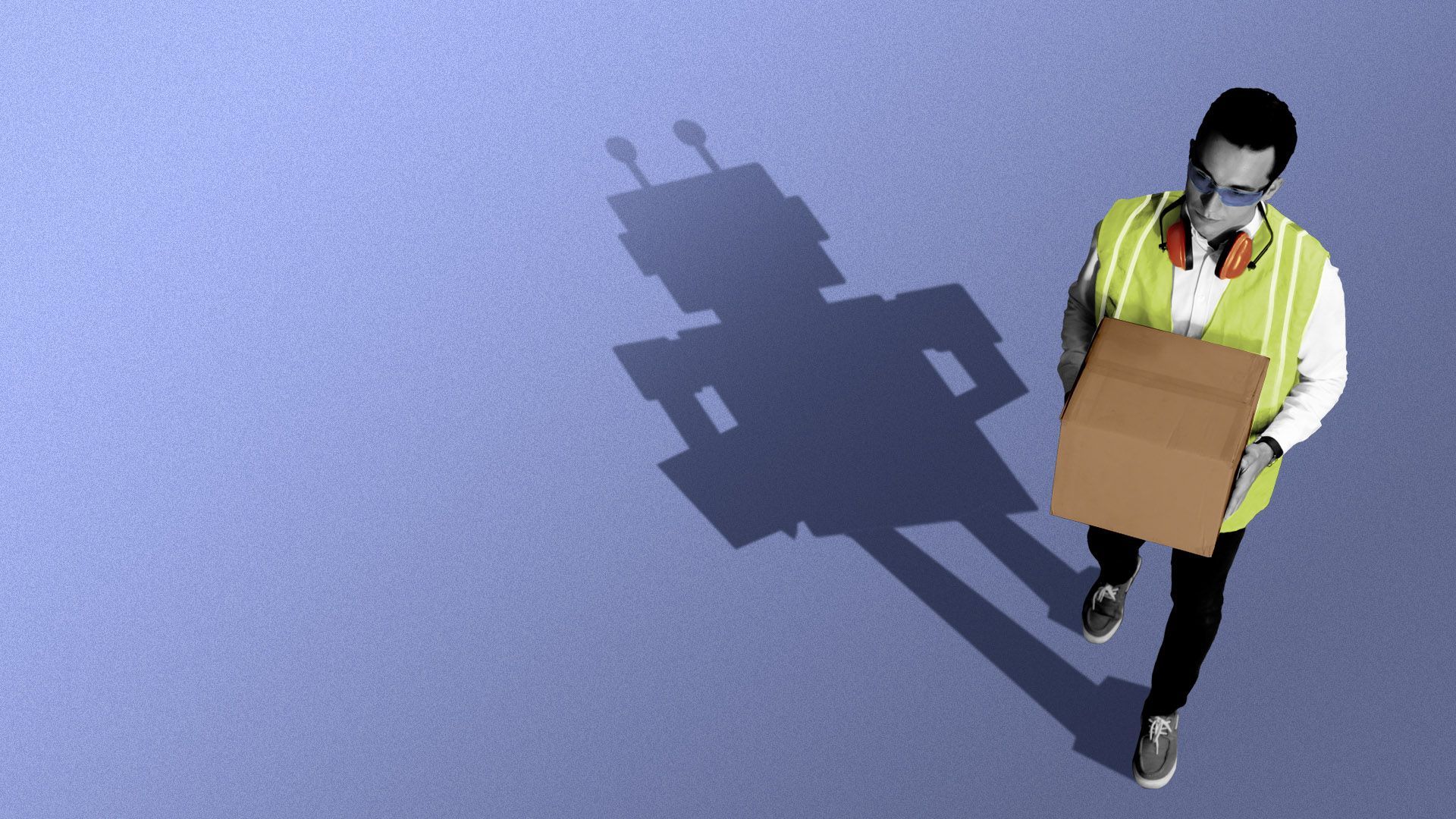 SoftBank agreed to buy Berkshire Grey (Nasdaq: BCRY), a Bedford, Massachusetts-based e-commerce robots maker that went public via SPAC in 2021. The deal is valued at around $375 million in cash, or $1.40 per share.
Why it's the BFD: This reflects how the post-SPAC market has become a bargain bin, with acquirers able to purchase companies at just a fraction of their go-public values. It's also an unexpected acquisition for SoftBank, which otherwise has seemed to be in slimdown mode.
Backstory: SoftBank first invested in Berkshire Grey four years ago, when it was still a private company, and currently holds a 27.04% stake. Last year, FedEx agreed to invest $200 million into Berkshire Grey, in exchange for warrants that would fully vest at the end of a warehouse contract in 2025.
Berkshire Grey went public at a $2.7 billion valuation via Revolution Acceleration, a SPAC formed by VC firm Revolution and led by former presidential candidate John Delaney. It had raised over $325 million in VC funding.
The bottom line: "Berkshire Grey was founded in 2013 by Tom Wagner, former chief technology officer of consumer robot maker iRobot. The company builds robotic systems for moving merchandise for warehouses and large retailers, including Walmart, Target, and TJX." — Hiawatha Bray, Boston Globe
Venture Capital Deals
• Coursedog, a New York-based academic operations platform for higher ed, raised $90m from JMI Equity. www.coursedog.com
• Hygraph, a Berlin-based "federated" content management startup, raised $30m in Series B funding. One Peak led, and was joined by insiders OpenOcean and SquareOne. https://axios.link/3lNnA7b
• LeapXpert, a compliance-focused employee chat monitoring startup, raised $22m in Series A funding. Rockefeller Asset Management led, and was joined by Uncorrelated Ventures and the Partnership Fund for New York City. https://axios.link/3ntnrGm
🚑 Inato, a Guilford, Conn.-based clinical trials marketplace, raised $20m in Series A2 funding. Cathay Innovation led, and was joined by La Maison, Top Harvest Capital and insider Obvious Ventures. www.inato.com
• Paytrix, a London-based fintech platform for brands, raised $18.3m in Series A funding from Unusual Ventures, Motive Partners and Bain Capital Ventures. https://axios.link/3G1YJU2
• Ph7 Technologies, a Vancouver-based sustainable metal extraction tech developer, raised $16m in Series A funding. TDK Ventures and Pangaea Ventures co-led, and were joined by Rhapsody Ventures, Collaborative Fund, FM Capital and BASF VC. https://axios.link/40odrN5
🚑 Genialis, a Houston-based computational precision medicine startup, raised $13m in Series A funding. Taiwania Capital and Debiopharm Innovation Fund co-led, and were joined by First Star Ventures, Aedalpine Venture Partners, Pikas and P5 Health Ventures. www.genialis.com
• Evoco, a Canadian maker of plant-based materials, raised C$12m in Series B funding led by Circular Innovation Fund. https://axios.link/3KfhdTC
• Edited, a British merchandising experience startup, raised $15m. Delta-y Capital led, and was joined by Wavecrest Growth Partners, Beringea and Hermes GPE. https://axios.link/42OaAi4
• Irrigreen, an Edina, Minn.-based robotic irrigation startup, raised $15m in seed funding. Ulu Ventures led, and was joined by with Sage Hill Investors, Burnt Island Ventures, MFV Partners, Anorak Ventures, Echo River Capital, Tamiami, Catalyst Innovation Lab and Sum Ventures. www.irrigreen.com
• SKUx, a St. Petersburg, Fla.-based payment and consumer engagement startup, raised $11m in Series A funding. An undisclosed family office led, and was joined by Advection Growth Capital. www.skux.io
• Cauldron Labs, an Australian precision fermentation company for alt proteins, raised A$10.5m led by Main Sequence Ventures. https://axios.link/3nqYwmV
• Reeeco, an Israeli hospitality marketplace startup, raised $10m in seed funding co-led by Net Capital Ventures and Joule Ventures. www.reeco.io
⚡ Cowboy Clean Fuels, a Denver-based RNG and carbon credits startup, raised $7.5m in Series A funding led by Machan Investments. www.cowboycf.com
• Conduit, a platform that enables developers to launch OP stack rollups, raised $7m in seed funding led by Paradigm. www.conduit.xyz
• Playbook, an SF-based Gen Z and millennial-focused personal finance app, raised $7m in Series A funding. Telstra Ventures led, and was joined by Atomic. www.helloplaybook.com
• Turntable LIVE, a collaborative music streaming service, raised $7m co-led by Founders Fund and f7 Ventures. https://axios.link/3KdUCqe
• Markerr, a New York-based analytics platform for institutional real estate owners, raised $6.6m in Series B funding. RET Ventures led, and was joined by Pretium. www.markerr.com
• Deep Render, a London-based video compression startup, raised $6.3m in Series A funding co-led by IP Group and Pentech Ventures. www.deeprender.ai
• Cega, a Singaporean crypto derivatives startup, raised $5m. Dragonfly Capital led, and was joined by Pantera Capital and Robot Ventures. www.cega.fi
• Right-Hand Cybersecurity, a Phoenix-based provider of cybersecurity-focused human risk management solutions, raised $5m in Series A funding led by AZ-VC. www.right-hand-ai
• Two Boxes, a Denver-based returns platforms for brands and 3PLs, raised $4.5m in seed funding. Vinyl Capital led, and was joined by Matchstick Ventures and Range Ventures. www.twoboxes.com
• Pacto, a POS payment solution for restaurants in Mexico, raised $4m led by DILA Capital. www.pacto.co
• Payday, a pan-African neobank, raised $3m in seed funding. Moniepoint led, and was joined by HoaQ, DFS Labs and Ingressive Capital. https://axios.link/3TRZW5T
• Acko, an Indian digital insurer whose backers include Amazon, is in advanced talks to raise $120m at a $1.5b valuation led by General Atlantic, per TechCrunch. https://axios.link/3lQC4TO
Private Equity Deals
• Actis bought the Latin American business of Nabiax, a Spanish data center firm owned by Asterion Industrial and BlackRock, for around $500m. https://axios.link/3TNzieB
⚡ Agilitas Energy, a Wakefield, Mass.-based portfolio company of CarVal Investors, acquired six standalone energy storage systems in the Houston area from Gulf States Renewable Energy for around $75m. www.agilitasenergy.com
• AUA Private Equity Partners acquired Western Smokehouse, a Galesburg, Ill.-based maker of premium meat snacks, from Monogram Capital Partners. www.wspartners.com
• EQT Infrastructure agreed to buy Lazer Logistics, an Alpharetta, Ga.-based provider of yard management and facility logistics services, from Harvest Partners. www.lazerlogistics.com
• Groome, a Fairfield, N.J.-based portfolio company of Argosy Private Equity, acquired Blasting Solutions, a Syracuse, Utah-based company that uses controlled explosives to deslag boilers. www.groomeindustrial.com
• Ingenico, a French payment hardware provider owned by Apollo Global Management, acquired Phos, a Bulgarian provider of software that converts smartphones into payment terminals. Phos raised around $8m in VC funding from backers like CM.com. https://axios.link/3Zn9iI6
• SuperHero Fire Protection, a portfolio company of Hidden Harbor Capital Partners, acquired Fire Protection Services, a Columbus, Ga.-based provider of fire, life and safety installation services with a focus on retailer retrofits. www.superherofireprotection.com
SPAC Stuff
• Trailblazer Merger I, a tech SPAC led by Arie Rabinowitz (LH Financial Services), raised $60m in its IPO. https://axios.link/42PtYvd
Liquidity Events
• Lifelong Group acquired GoMechanic, an Indian auto service center startup that admitted "grave errors" in its financial accounting. GoMechanic had raised around $160m from firms like Sequoia Capital India, Tiger Global, Chiratae Ventures India Advisors and Orios Venture Partners. https://axios.link/3ZnIE1S
• Mastercard (NYSE: MA) and Visa (NYSE: V) are circling Brazilian banking and payments startup Pismo, which could top $1b, per Bloomberg. Pismo has raised over $100m from backers like Accel, Amazon and SoftBank. https://axios.link/3Kgq8E0
• Next PLC, a British apparel and home products retailer, is in advanced talks to buy modern vintage label Cath Kidston from Hilco Capital, per Sky News. https://axios.link/42J5zY9
• TPG and billionaire Ajay Piramal are seeking to sell their combined 30% stake in Indian insurer Shriram General, which could have a $2b enterprise value, per Bloomberg. https://axios.link/42PnCfd
More M&A
🚑 Cardinal Health (NYSE: CAH) is considering a sale process for its nuclear medicine business, per Bloomberg. https://axios.link/3G1QEyJ
• Krafton, a listed South Korean company backed by Tencent, agreed to buy a 10% stake in listed Polish video games maker PCF Group. https://axios.link/3TU7cOO
• The Kuwait Investment Authority sold around a 1.9% stake in Mercedes-Benz Group, valued at €1.4b. It still maintains around 50m shares in the carmaker. https://axios.link/3ZkfG2V
• SES SA is in talks to merge with rival satellite company Intelsat, per Bloomberg. https://axios.link/3JXfXmN
• Vingroup, Vietnam's largest conglomerate, is in talks to sell a stake in its $2.8b shopping mall business, per Reuters. https://axios.link/42NlPYg
🏈 The Washington Commanders received a pair of takeover offers that meet the $6b asking price of owner Daniel Snyder, per ESPN. One is led by Josh Harris and Mitchell Rales, with Magic Johnson participating, while the other is led by Steve Apostolopoulos. https://axios.link/3zfyTrL
Fundraising
• Torch Capital, a New York-based consumer tech VC firm, raised over $200m for its latest fund. www.torchcapital.vc
It's Personnel
• Roy Banks, former CEO of Weave, joined Pelion Venture Partners as a venture partner. www.pelionvp.com
• Citigroup hired two European bankers from Credit Suisse, per Bloomberg: Maarten Swart, who will become co-head of European consumer and retail, and Sophie van Kleef, who will work on food and beverage deals. https://axios.link/40mSoKU
• Periscope Equity promoted Lisa Harkins to chief financial officer. www.periscopeequity.com
• Riverwood Capital promoted Joe De Pinho, Alex Porto and Ramesh Venugopal to partners. www.riverwoodcapital.com
• Wynnchurch Capital promoted Kevin Hanley to principal, Cole Pospesel to VP and Mike Yerkes to accounting manager. The firm also hired Daniel Martis (ex-Viessmann Investment) for its portfolio ops group. www.wynnchurch.com
Final Numbers
Thanks for reading Axios Pro Rata, and to copy editor Bryan McBournie! Please ask your friends, colleagues and robot overlords to sign up.