Axios Pro Rata
September 30, 2023
Good morning! Nearly a year after the swift and dramatic collapse of FTX, the exchange's now-disgraced wunderkind founder will face a judge next week. I get into why the biggest fraud trial since Theranos matters (beyond the obvious).
🤫 Reminder: Feel free to send me tips or comments by replying to this email or on X (formerly known as Twitter): @imkialikethecar. (Or ask me for my Telegram or Signal number.)
Today's Smart Brevity™ count is 1,053 words — a 4-minute read.
1 big thing: SBF faces his day in court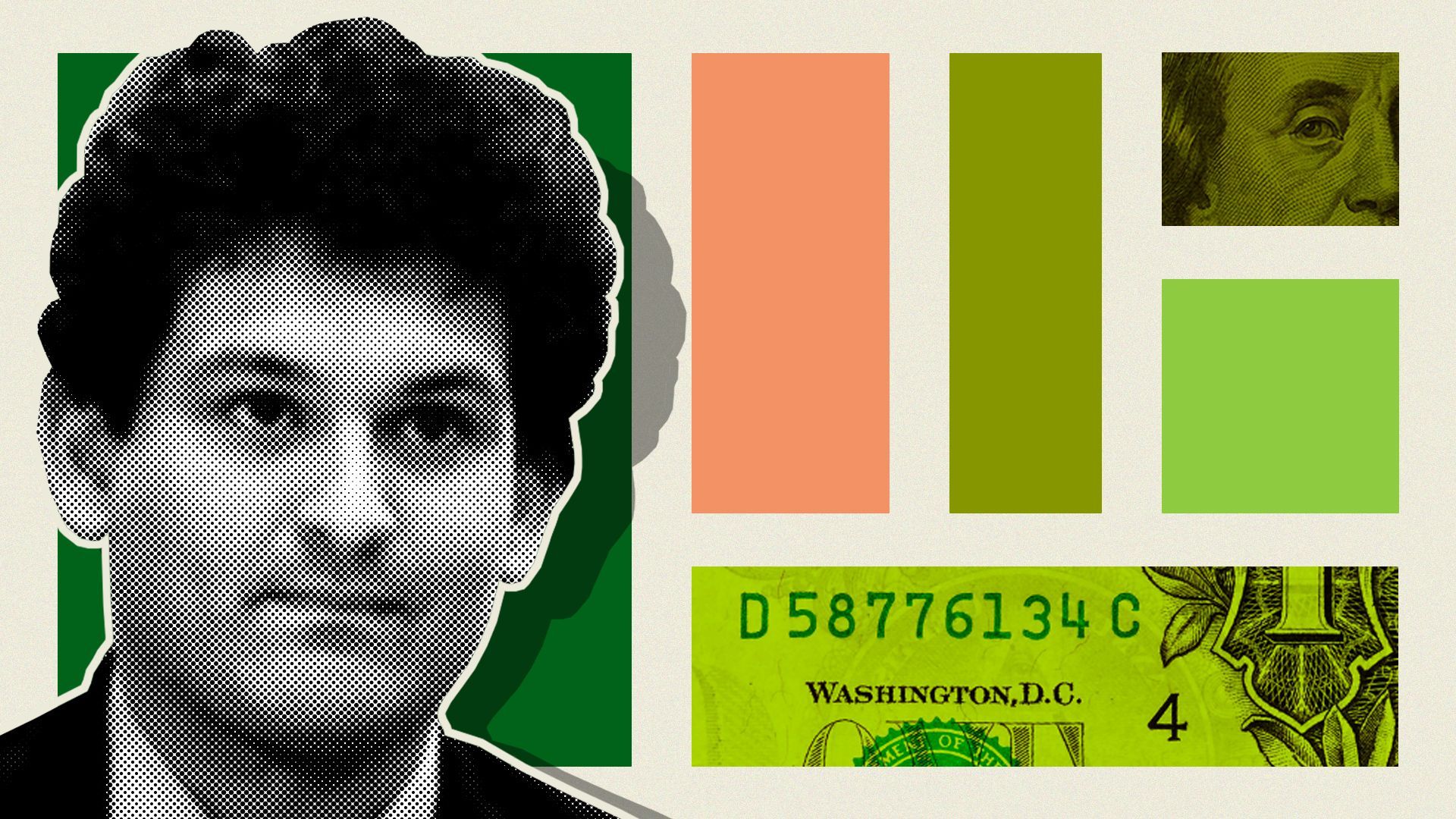 Next week, all eyes will be on the eagerly awaited trial of former FTX CEO Sam Bankman-Fried, indicted on a litany of fraud charges, which kicks off in New York City on Tuesday.
Why it matters: If convicted, Bankman-Fried could become the biggest venture backed-fraudster, surpassing former Theranos CEO Elizabeth Holmes.
Flashback: Crypto exchange FTX quickly rose to prominence amid the pandemic, becoming one of the largest by trading volume. At the height of its dominance, the platform attracted top investors and grew its valuation to $32 billion by January 2022.
Catch up quick: Bankman-Fried faces seven counts, including wire fraud, conspiracy to commit wire fraud, conspiracy to commit securities fraud, conspiracy to commit commodities fraud, and conspiracy to commit money laundering.
Between the lines: As was the case in Theranos' collapse, investors' due diligence is likely to come under scrutiny during the trial.
Over a few short years, venture firms invested a total of $1.9 billion into FTX, and the company amassed a capped table that included some of Silicon Valley's most respected names.
Yes, but: Even the most successful venture firm in Silicon Valley claims it was conned.
"What gets me is not that we made the investment, it's the year and a half of working relationship after the investment and I still didn't see it — and that's difficult," said Sequoia Capital partner Alfred Lin in January, adding that the firm was "misled" by FTX.
The intrigue: If Bankman-Fried is convicted of defrauding FTX customers, he will stand apart from Holmes' trial. She was found guilty only of duping venture capitalists (though president Sunny Balwani was convicted of patient-related charges).
FTX customers (and critics) have been understandably vocal since the company collapsed, leaving many of them unable to withdraw the assets they had.
The bottom line: Even if Bankman-Fried is convicted of defrauding them, whether they get their money back is a separate question (and literally another legal proceeding). And even then, the damage has long been done.
A spokesperson for Bankman-Fried declined to comment.
2. Cheat sheet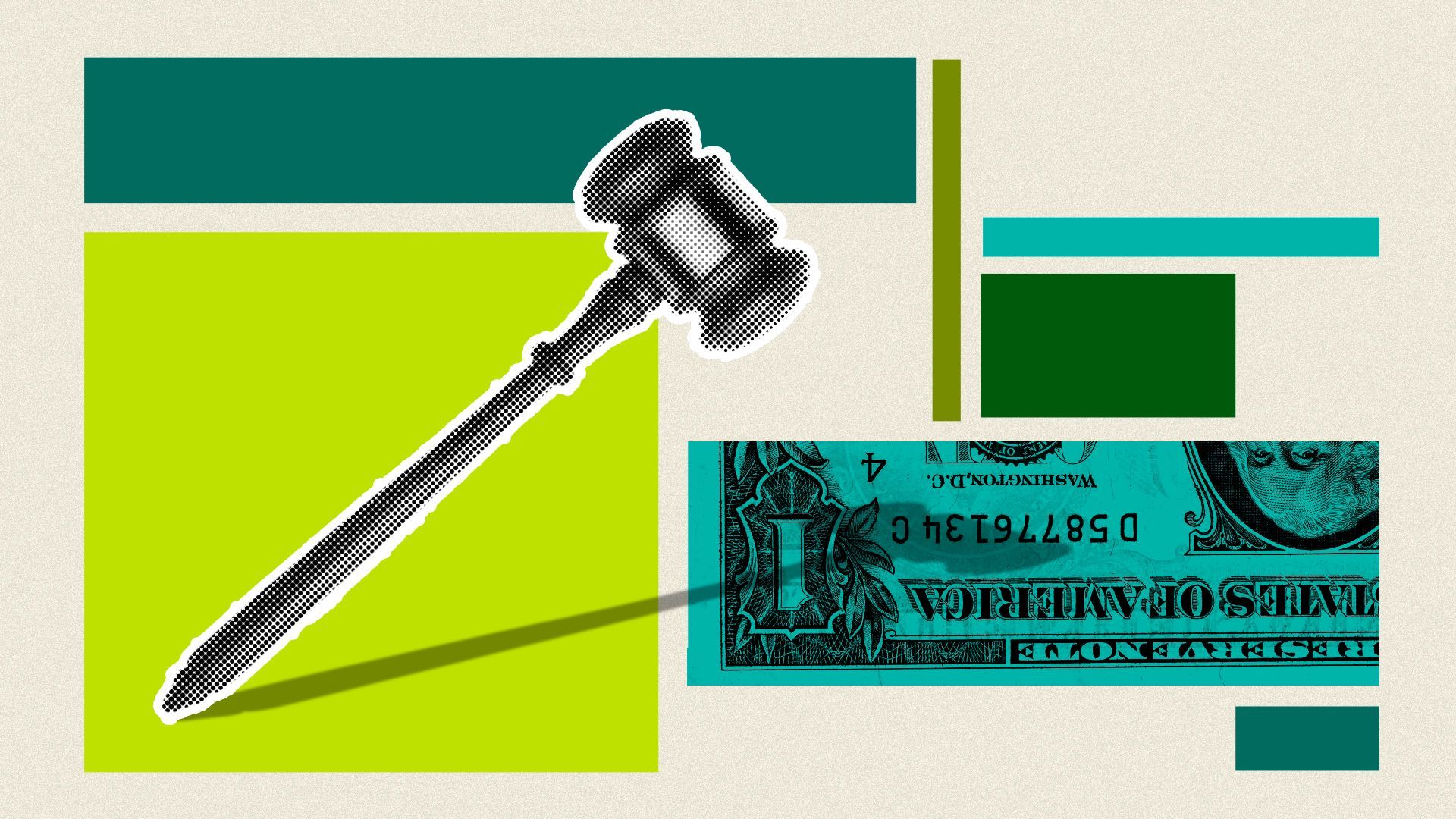 Key people:
Sam Bankman-Fried: He's the co-founder and former CEO of FTX and its sister trading firm, Alameda Research. Nicknamed SBF, the entrepreneur grew up in Palo Alto, California, with parents who are law professors at Stanford University. After graduating from MIT, he worked at Jane Street and went on to start Alameda and later FTX.
Caroline Ellison: A former CEO of Alameda, she was part of Bankman-Fried's inner circle. She's the daughter of two MIT professors and joined Alameda after working at Jane Street. She pleaded guilty in December and is expected to testify during Bankman-Fried's trial.
Ryan Salame: He was the co-CEO of FTX's subsidiary in the Bahamas. Salame has admitted to making political donations to GOP candidates at the direction of Bankman-Fried, and he pleaded guilty to conspiracy to make unlawful political contributions and conspiracy to operate an unlicensed money transmitter.
Gary Wang: He was a co-founder and former CTO of Alameda and FTX. Wang met Bankman-Fried in high school, and the two were later roommates at MIT. He was part of Bankman-Fried's inner circle and cited by Ellison as one of the few people who allegedly knew about the misuse of customer funds. He worked at Google after college and then joined Bankman-Fried to start Alameda.
Nishad Singh: He was FTX's director of engineering and also worked at Alameda. He was a high school friend of Bankman-Fried's brother and had worked at Meta (then Facebook). He was allegedly among the insiders who knew about the misuse of funds, according to Ellison.
Barbara Fried and Joseph Bankman: SBF's law professor parents were enlisted by Bankman to help FTX recruit its early lawyers, and both had advisory roles at the company. Fried co-founded Mind the Gap, a Democratic super PAC. They have supported their son since the collapse of FTX, initially putting up as bail collateral their home, where SBF was under house arrest until his bail was revoked. They're also being sued by FTX, which seeks to recover funds they received.
The government: Federal prosecutors plan to use heaps of documents, text messages and even meeting recordings to show that Bankman-Fried orchestrated the misuse of customer funds and illegal political donations. It also plans to call former FTX and Alameda executives and employees to testify.
The defense: How Bankman-Fried will defend himself in court is less clear at the moment. In August, his legal team indicated he planned to raise the advice-of-counsel defense — that is, that he was following the advice of his lawyers and thus isn't at fault.
3. Calendar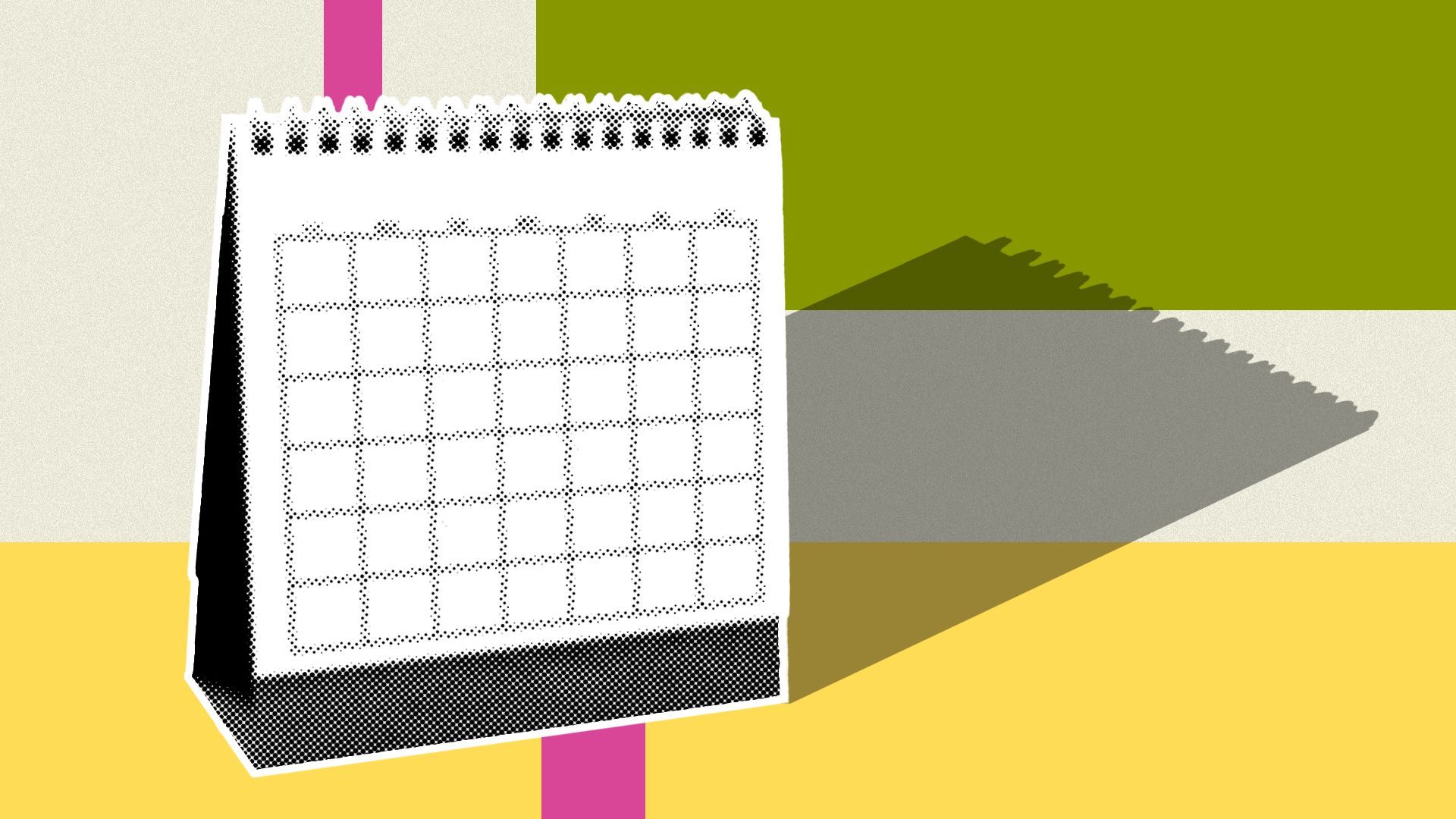 Tuesday, Oct. 3, will kick off jury selection, with the trial expected to last through Nov. 9 or so. That's including jury deliberations, according to a calendar published on the docket.
When: Court proceedings are scheduled for every weekday, with a few exceptions.
As usual, following both sides' opening arguments, federal prosecutors will be first to present their case to the jury and are expected to take several weeks.
Bankman-Fried's legal team will then present his defense during the last couple of weeks.
What's next: We'll be covering the trial from the courtroom on most days, so follow along with us via the Axios Crypto newsletter, Axios Pro Rata, and on our website.
📚 Due Diligence
Prosecutors Detail Evidence Against Sam Bankman-Fried (N.Y. Times)
FTX lawsuit accuses Sam Bankman-Fried's parents of siphoning millions (Axios)
FTX founder Sam Bankman-Fried jailed (Axios)
🧩 Trivia
Not long before FTX collapsed, Sam Bankman-Fried was compared by some (including this newsletter 😬) to a couple of well-known investors who have famously stepped in to save the financial industry at various times.
Question: Name one (or both) of these investors. (Answer at the bottom.)
🧮 Final Numbers
🙏 Thanks for reading! And to Javier E. David and Brad Bonhall for editing. See you Monday for Pro Rata's weekday programming, and please ask your friends, colleagues and crypto investors to sign up.
Trivia answer: J.P. Morgan and Warren Buffett