Axios Vitals
December 04, 2023
Good morning, Vitals crew. Today's newsletter is 1,052 words or a 4-minute read.
1 big thing: SCOTUS weighs Purdue payout plan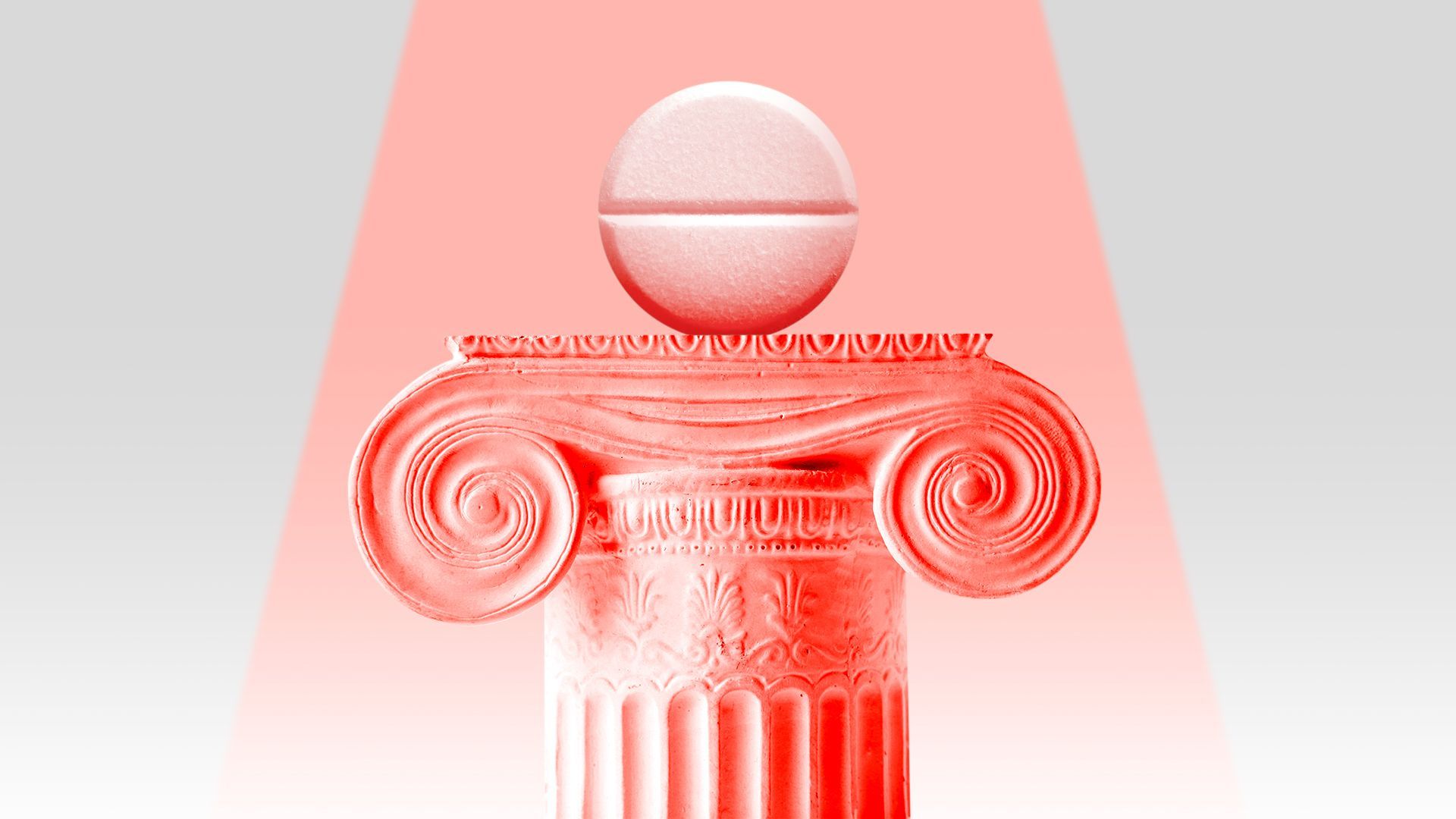 A controversial bankruptcy reorganization plan for OxyContin maker Purdue Pharma reaches the Supreme Court Monday in a case with major implications for victims of the opioid crisis, as well as states, localities and Indigenous tribes still dealing with the fallout.
Driving the news: Justices will weigh whether members of the Sackler family, who owned the company, should be shielded from current and future lawsuits connected with Purdue in exchange for paying about $5.5 billion to address the addiction crisis, Axios' Adriel Bettelheim writes.
That legal "release" poses a fundamental question that's split those with settlement money at stake: Should the desire to punish the ex-owners get in the way of paying long-awaited compensation for opioid victims?
What they're saying: "The actual victims here want this plan, want the releases, and want closure, not the opportunity for endless, damaging, and assumedly futile litigation against the Sacklers," a group of more than 60,000 individuals affected by Purdue's painkillers wrote in a brief to the high court.
Ellen Isaacs, a former OxyContin user whose son died of an overdose, wrote to the justices that the bankruptcy plan fails to hold the Sacklers responsible. "[J]ustice is not served by forcing victims, against their will, into a deal that leaves the Sacklers billionaires."
Catch up quick: Bankruptcy plans called for the Sacklers to give up ownership and for the company to be turned into a public trust that would distribute payouts to those bringing opioid-related claims.
Payments would be among the roughly $50 billion states and local governments are slated to receive in opioid settlements over two decades, filling a critical funding gap for a range of addiction and support services in devastated communities.
The bottom line: Today's arguments mark a pivotal moment in the crisis — and a coda for a company that for many became a symbol of the ravages prescription painkillers inflicted across the country.
2. Obesity startups jockey for position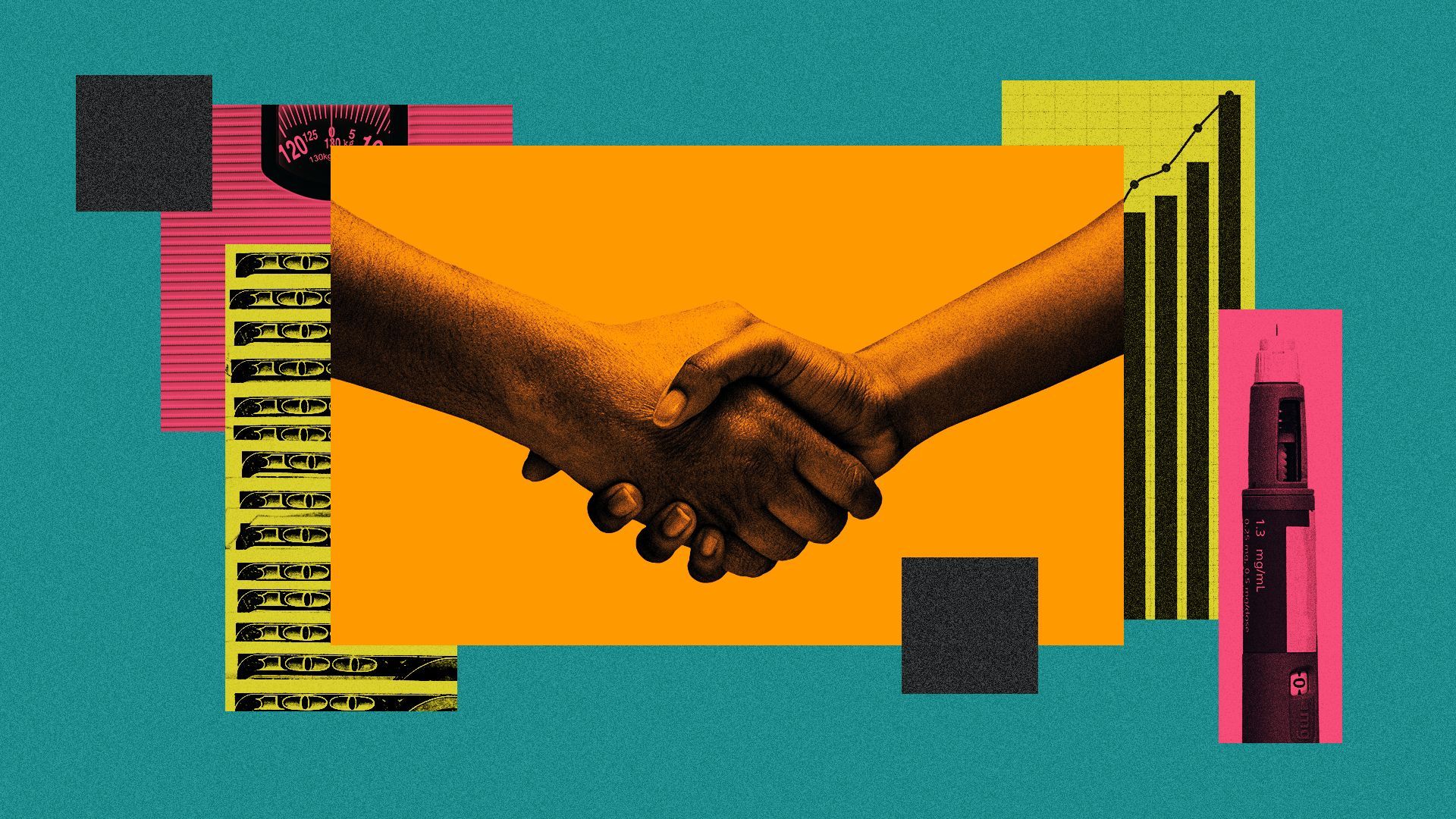 The popular class of new weight-loss drugs has given rise to a cadre of obesity-focused startups that among other things help with management of the pricey treatments — and the stage is set for a shakeout, Axios' Aaron Weitzman writes.
Why it matters: These investments have crowded the competitive field and now companies offering similar services will seek to scale within the space, investors and execs said.
Employers and insurers are recognizing the need for weight management programs, but they're still concerned about the price tag for drugs known as GLP-1 agonists, including Ozempic and Wegovy.
What they're saying: "There should be multiple winners, considering that 70% of America is overweight or is obese — but there is no way the number of companies that currently exist can last," said Sarah Jones Simmer, CEO of weight management coaching service Found.
State of play: Startups that don't primarily focus on GLP-1 prescriptions are well-positioned, said Kaya Ventures managing partner Madeline Darcy.
Darcy cited Found, which raised $100 million in Series B capital at a $600 million valuation back in 2021 and has a focus on lifestyle, as one example.
Clinical nutrition startups like Culina, with "the ability to scale through partnering with primary care and specialty care, like cardiovascular care, are getting strong traction with payers," Darcy said.
Be smart: Not all VC-backed players are success stories.
Weight management platform Calibrate hit roadblocks getting GLP-1s to members, forcing the company to issue millions in refunds, Business Insider reported.
The bottom line: "We expect that the market of specifically obesity-focused startups is still early," said Sari Kaganoff, GM of consulting at Rock Health. "And these companies will raise money to scale their solutions in the coming years."
A version of this story was published first on Axios Pro. Subscribe to Axios Pro Health Tech Deals.
3. Panel probes FDA's handling of decongestant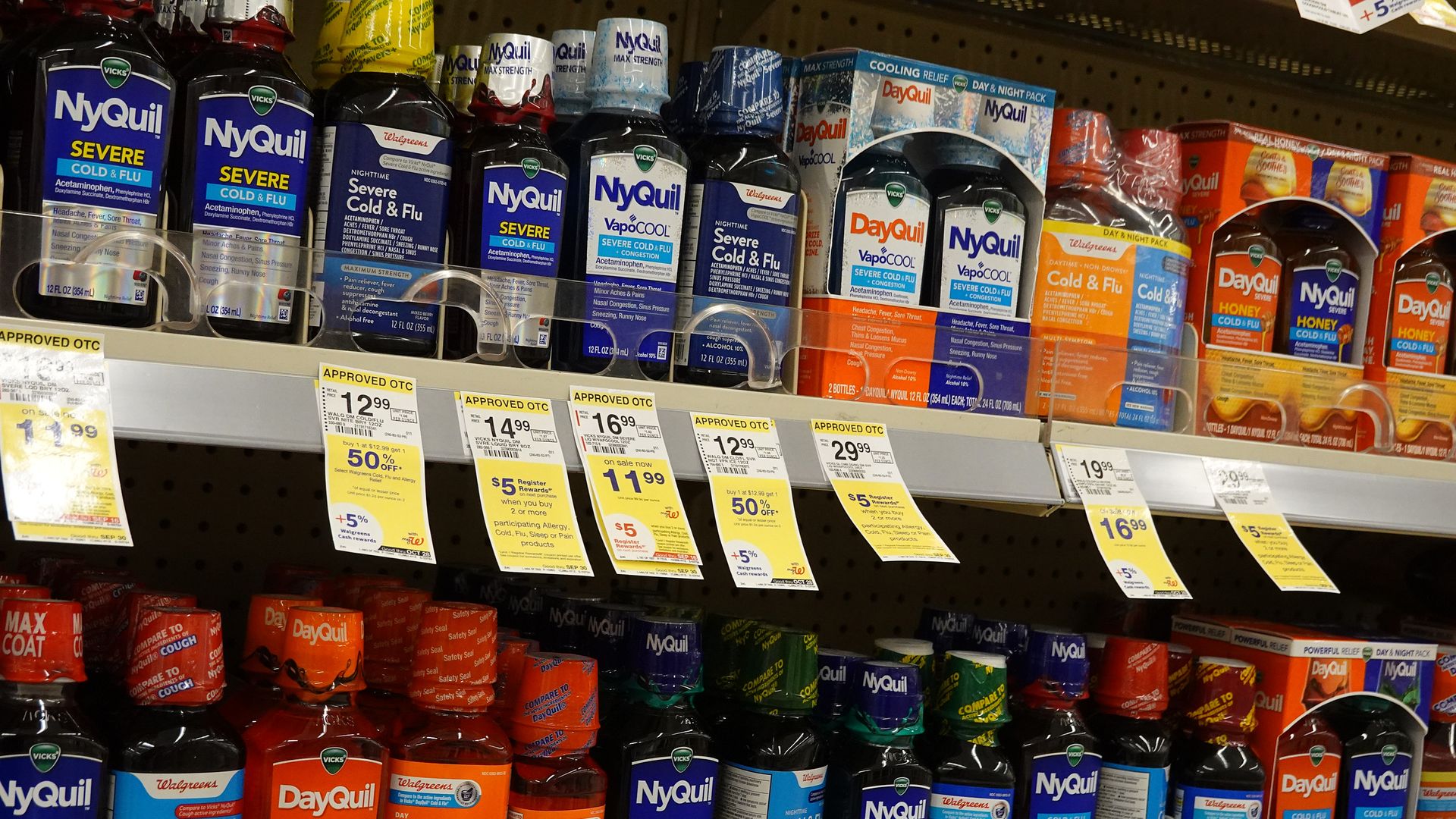 Republicans on a House oversight panel will investigate the FDA's handling of a common decongestant ingredient that the agency recently concluded was ineffective, the committee told Tina first.
Why it matters: The inquiry seeks to understand why the FDA didn't take earlier action against over-the-counter cough and cold drugs that accounted for nearly $1.8 billion in sales last year.
Driving the news: Rep. Lisa McClain (R-Mich.), chairwoman of the House Oversight health subcommittee, in a letter being sent today will request a briefing with FDA commissioner Robert Califf.
"Americans seeking OTC relief should not have to worry whether they are wasting their hard-earned money on ineffective drugs," she wrote.
Catch up quick: In September, an FDA advisory panel found that oral formulations of phenylephrine, which is in drugs like Sudafed PE and some versions of NyQuil, were ineffective.
There had long been questions about the ingredient's effectiveness. Several large studies in recent years confirmed oral formulations were ineffective, agency scientists said in September.
The FDA is expected to decide whether it will order products with oral phenylephrine be pulled from shelves.
4. A new needle-free vaccine makes waves
In the wake of COVID-19 pandemic, which spotlighted the logistical challenges of mass vaccination campaigns, there's been an uptick in research into needle-free vaccine delivery.
There are inhalable aerosols, pills, nasal sprays, dissolvable skin patches and high-pressure jet injectors that pump fluid through the skin.
And one day, it's possible vaccines could be delivered through the skin via ultrasound pulses, according to research presented at the Acoustics 2023 Sydney conference this weekend.
Why it matters: As many as a quarter of adults and two-thirds of kids have a strong fear of needles, according to estimates cited by the CDC. Developing needle-free delivery methods could improve the uptake of critical vaccines.
Zoom in: An investigation into using ultrasound technology to deliver a vaccine found it delivered 700 times fewer vaccine molecules compared to conventional injection — while generating a higher immune response.
More investigation is needed, said the researchers, who come from Oxford's Biomedical Ultrasonics, Biotherapy and Biopharmaceuticals Laboratory. But they said it could ultimately lead to a more efficient, cheaper vaccine.
5. While you were weekending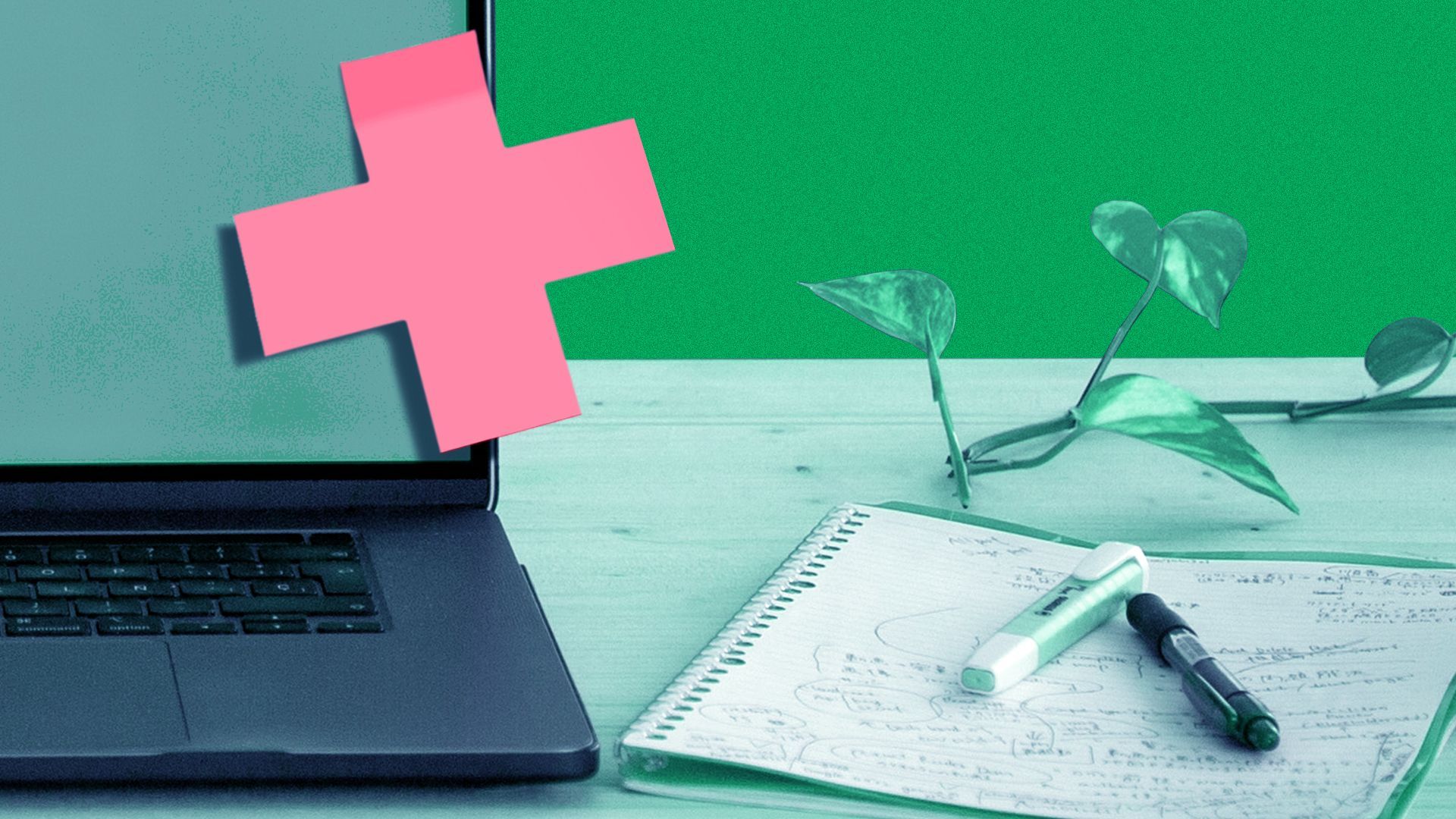 🪧 Why doctors and pharmacists are in revolt: Many now feel just like any clock-punching worker. (New York Times)
👵 An aging America has a senior care crisis, with affordable long-term care increasingly hard to find. (Axios)
💬 Ron DeSantis said he will offer a plan to "supersede" Obamacare as he knocked former President Trump on his failure to repeal the law. (NBC News)
📱 "Menty b" and "grippy socks" — how social media is talking about mental health. (CNN)
Thanks for reading Axios Vitals, and to health care editor Jason Millman and copy editor Matt Piper. Please ask your friends and colleagues to sign up.