10 must-try snoball stands in New Orleans metro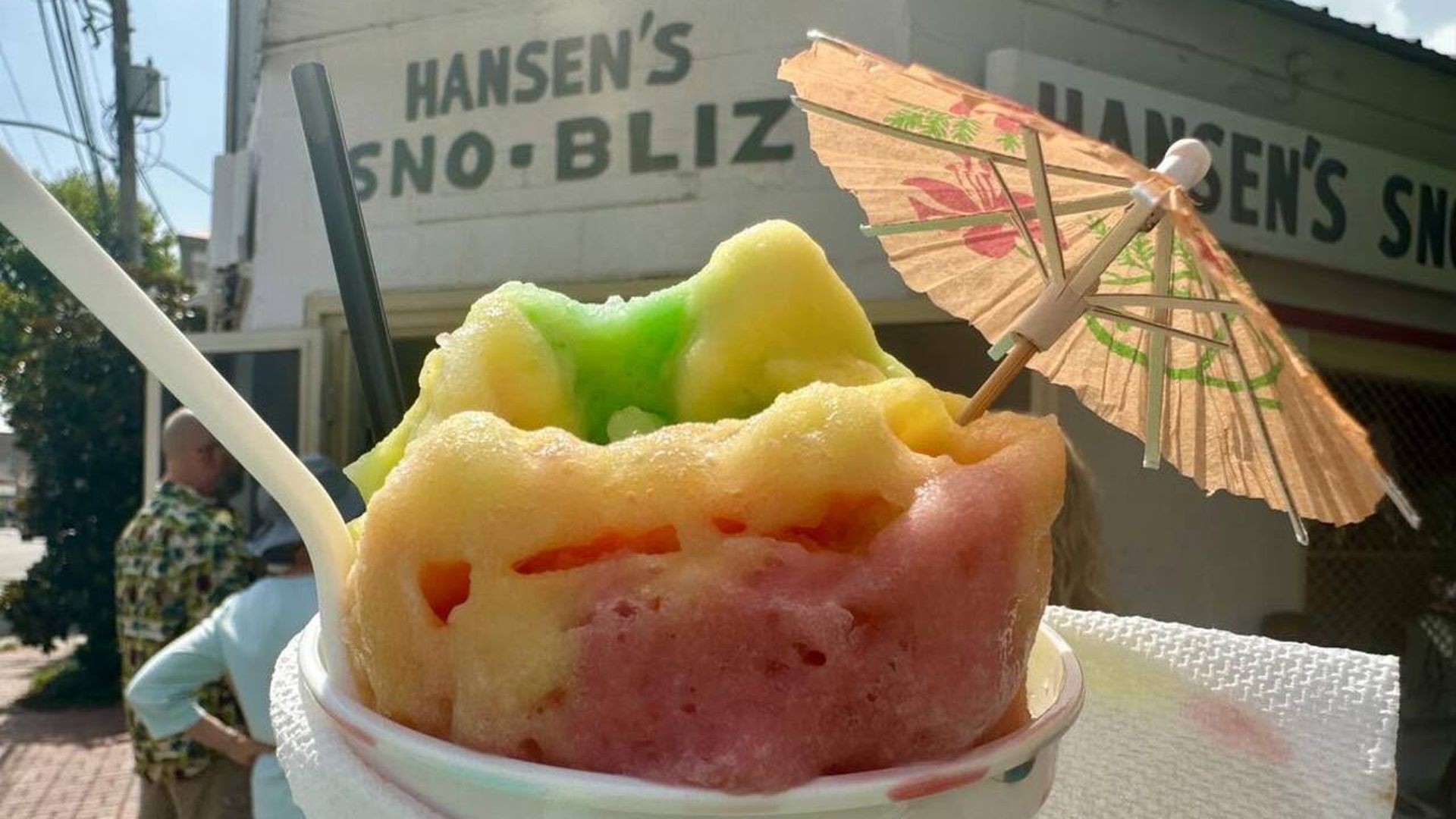 New Orleans is a snoball town, with neighborhood stands dotting our streets and serving up the summer treat we crave on hot days.
Driving the news: I spent the last few months eating my way through cups of shaved ice and syrup. Here are some of my favorite snoball stands in New Orleans metro.
Many stands are cash only and are open seasonally. Check hours before heading out.
Pandora's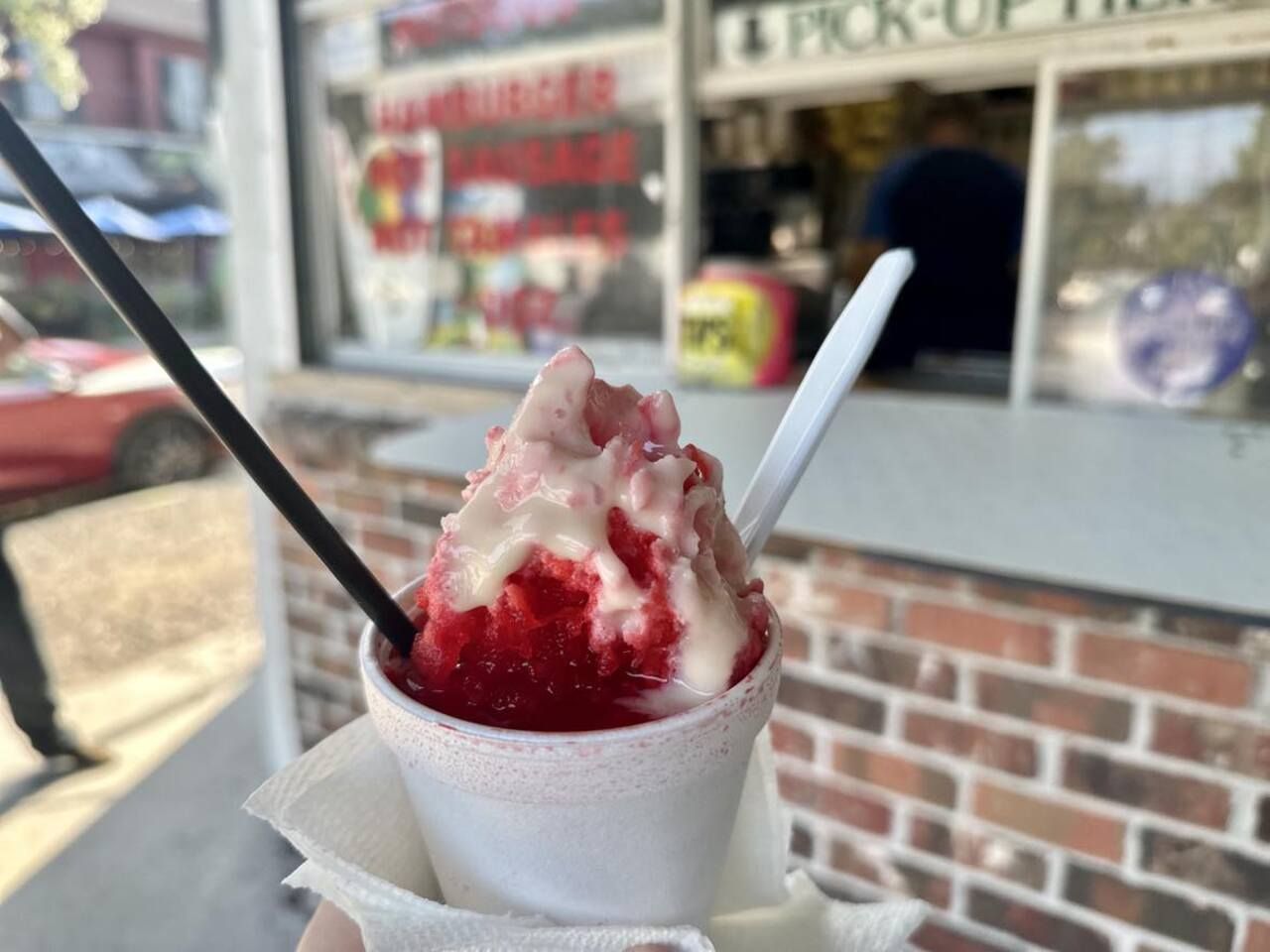 Pandora's in Mid-City has been open for 53 years and serves snoballs, hot tamales, hot dogs, banana splits and more from the walk-up window.
Strawberry with condensed milk is the most popular flavor combo at this old-school stand.
Droopy's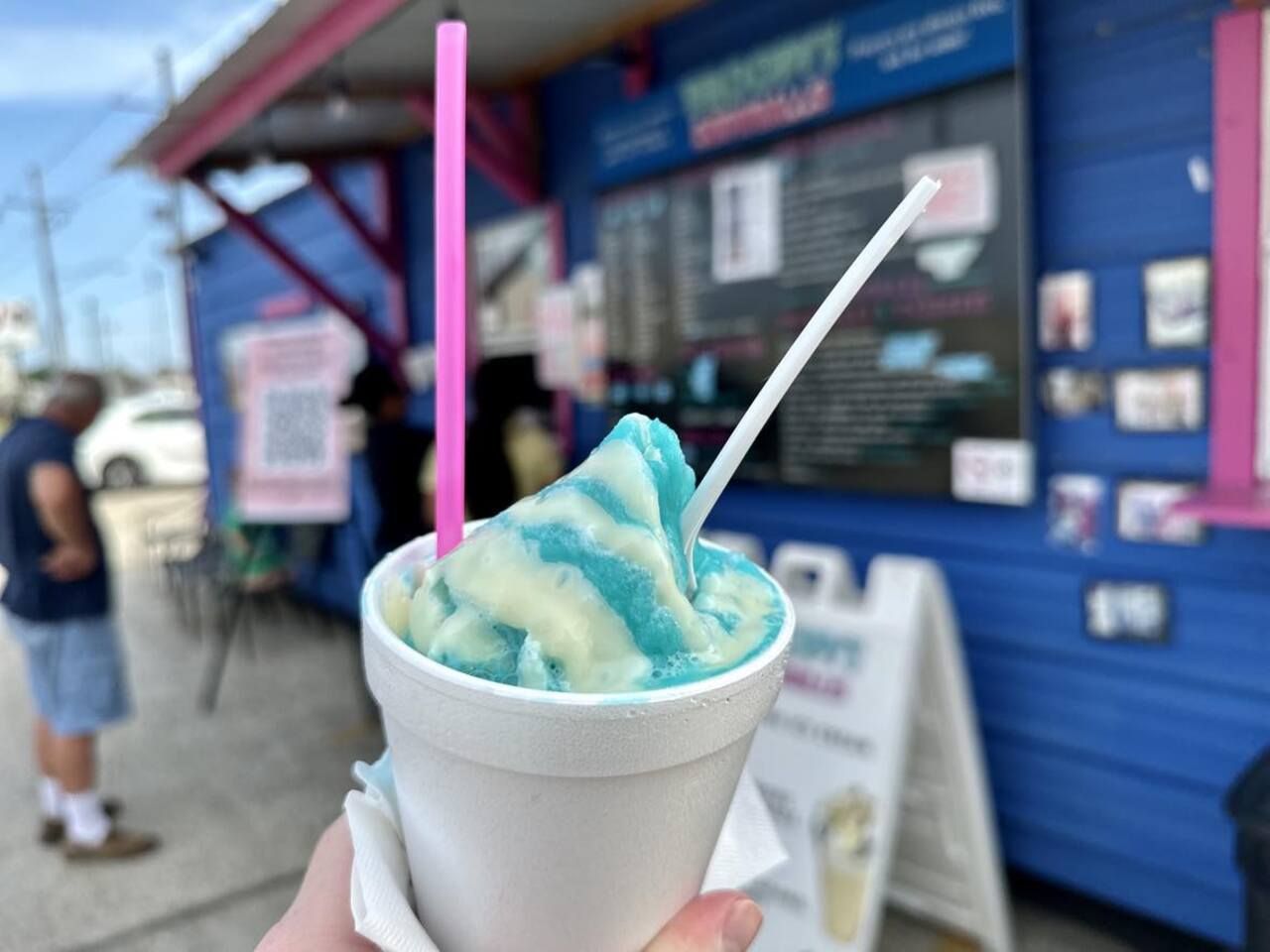 Droopy's in Harahan has been family owned for 30 years.
It's been crowned the best snoball in Jefferson Parish two years in a row in Visit Jefferson Parish's annual competition.
Droopy's is known for its top-secret namesake syrup mix that tastes sweet like cotton candy with a little extra something.
North Roman Street Snowballs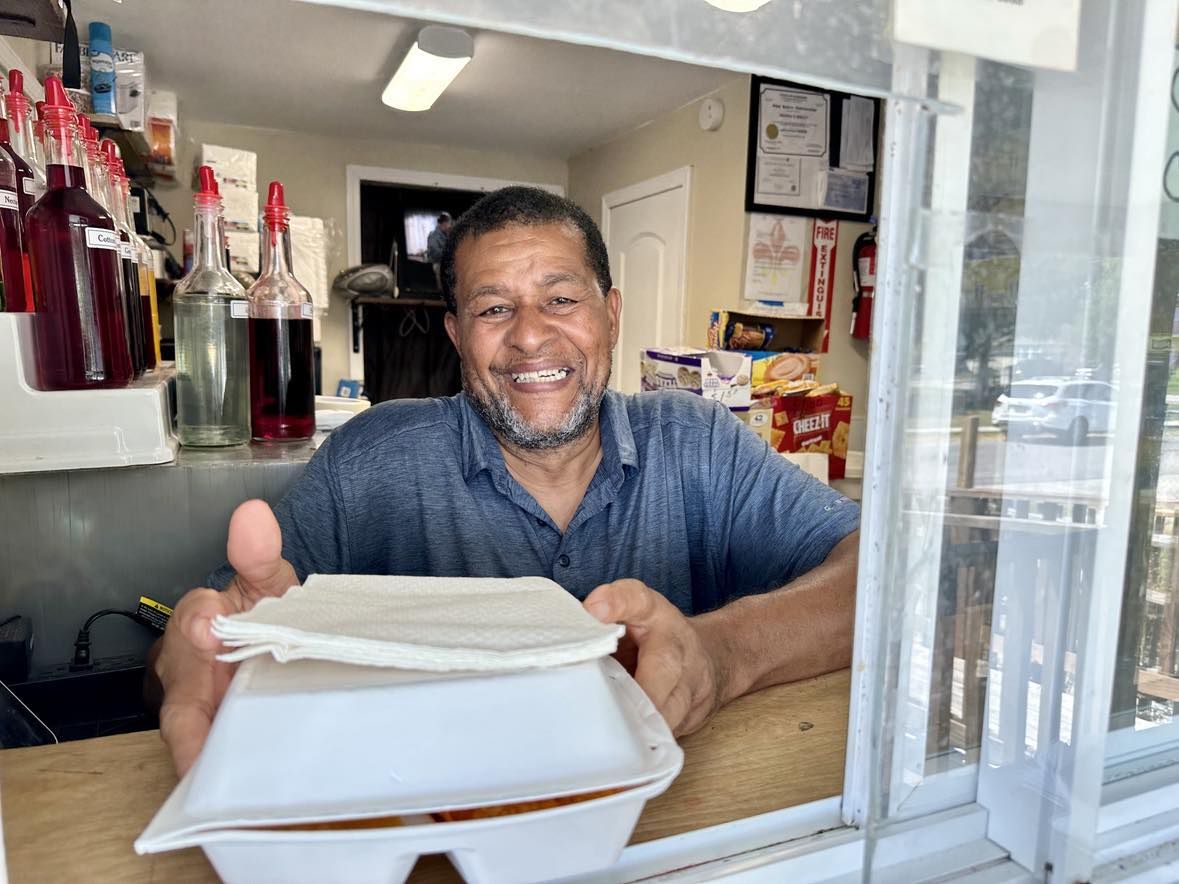 North Roman Street Snowballs is a relatively new stand in the Lower 9th Ward that specializes in classic flavors and is across the street from an elementary school.
The stand has a large assortment of cold drinks and kid-friendly snacks like hot dogs, chips, pickles and cookies. The nachos made with Nacho Cheese Doritos are a bestseller.
Chance in Hell SnoBalls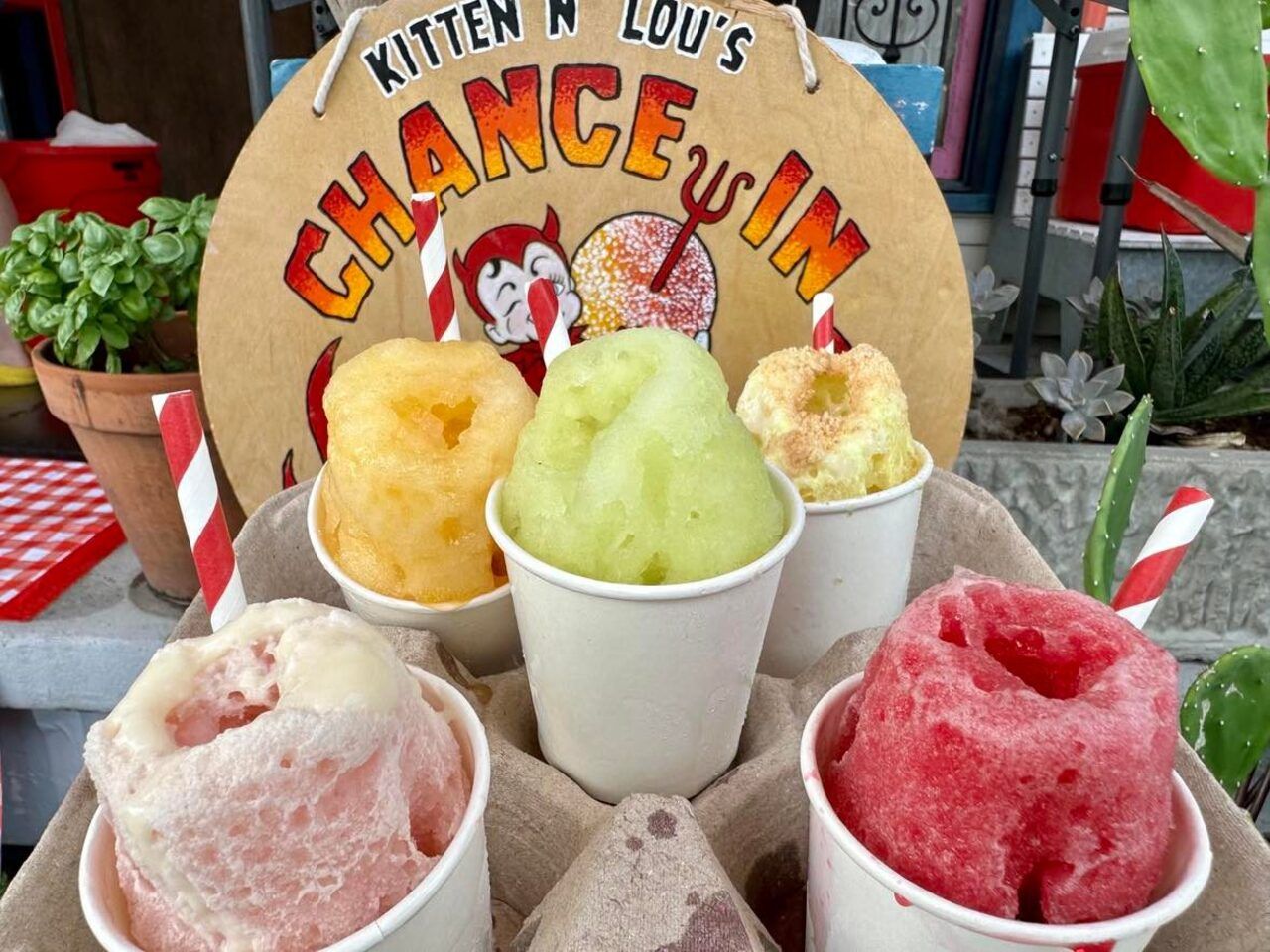 Chance in Hell SnoBalls in Bywater opened a permanent storefront this month at 807 Louisa Street.
Drag/burlesque artists Kitten N' Lou started it as a pop-up during the pandemic.
Their small-batch flavors change regularly, and their "doggo sno" — a chicken broth snoball — is a hit with neighborhood pups.
Stop Jockin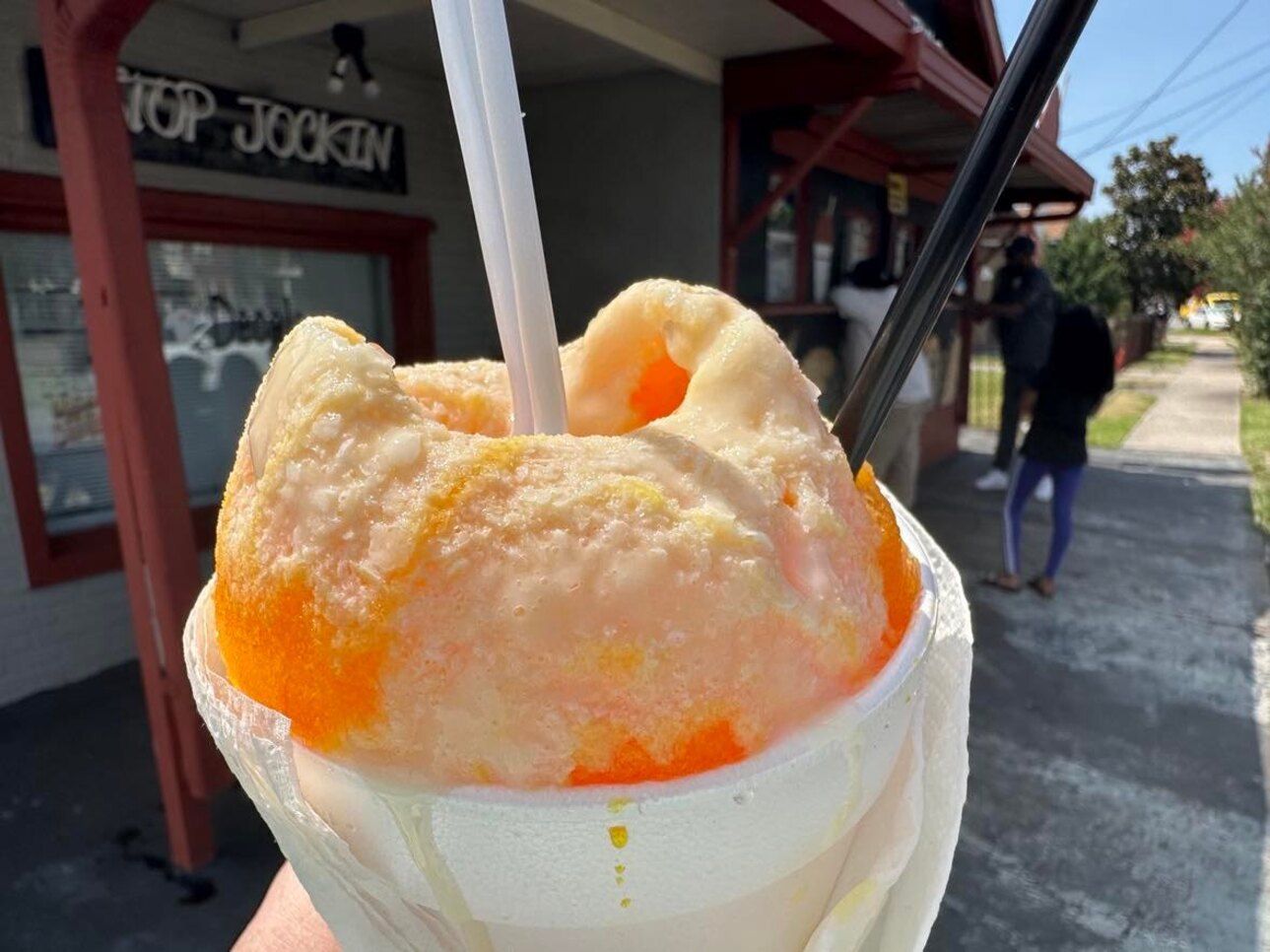 Stop Jockin is in the St. Bernard neighborhood and makes snoballs, shrimp nachos, cheese fries, crawfish quesadillas and other snacks.
I learned about Stop Jockin from Megan Braden-Perry, author of "Crescent City Snow: The Ultimate Guide to New Orleans Snowball Stands." Check out her book, y'all.
Buck's Sno-Wiz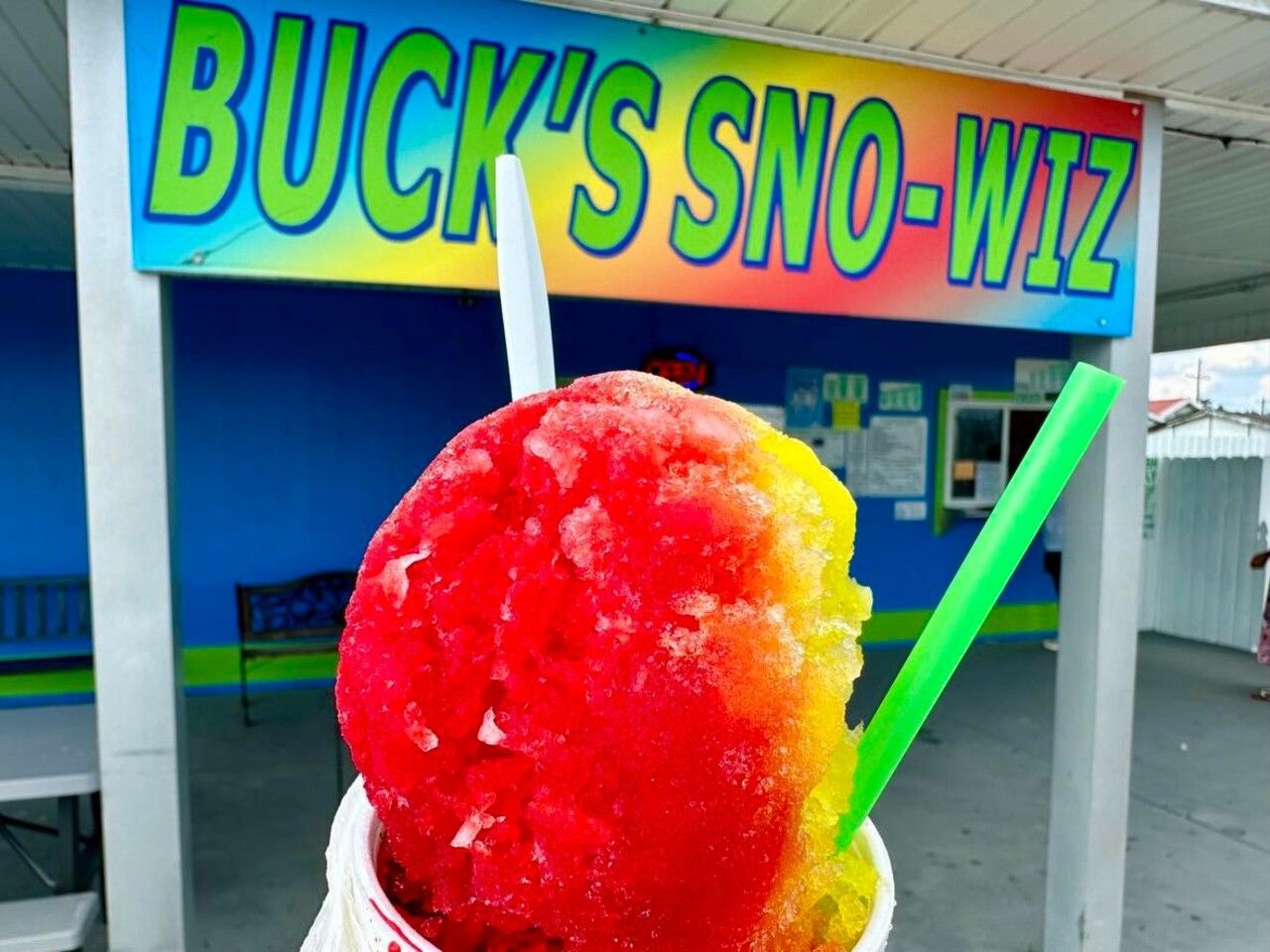 Buck's Sno-Wiz has been open for more than 50 years in Westwego.
This cash-only stand has a great drive-thru in addition to the walk-up window.
It also sells boudin, boiled potatoes, frozen coffee, hot dogs and other snacks.
Hansen's Sno-Bliz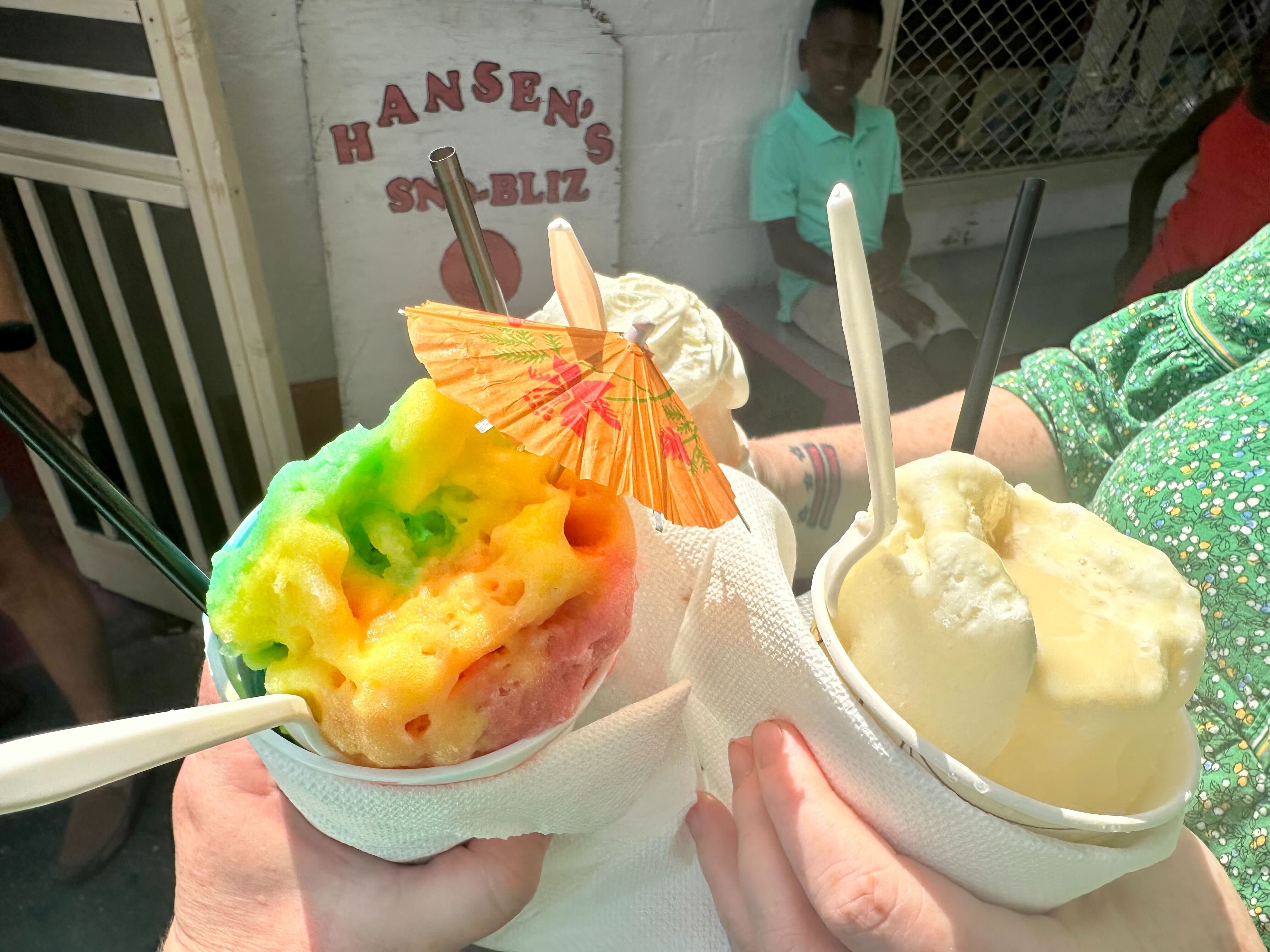 Hansen's Sno-Bliz makes the snoballs many New Orleanians consider to be the gold standard.
This family-owned stand has been open uptown for 84 years and was honored with an America's Classic award from the James Beard Foundation.
Expect to wait at least 30 minutes for a snoball, but as their motto goes, "there are no shortcuts to quality."
Sal's Sno-Balls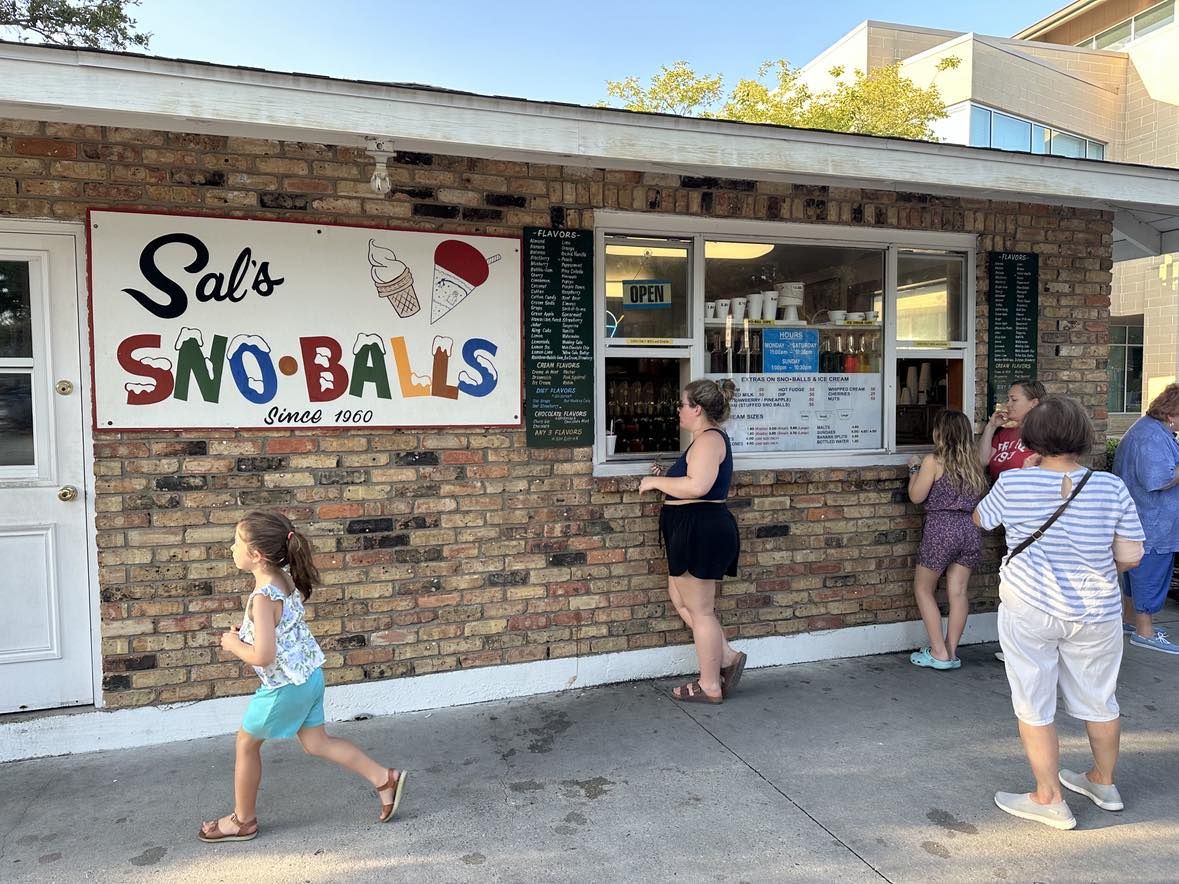 Sal's Sno-Balls is a family-owned stand that opened in 1960 in Old Metairie.
It's known for its classic flavors, quick service and tree stump seating options just off Metairie Road. Sal's also has ice cream and chocolate-dipped soft serve cones.
Original New Orleans Sno-balls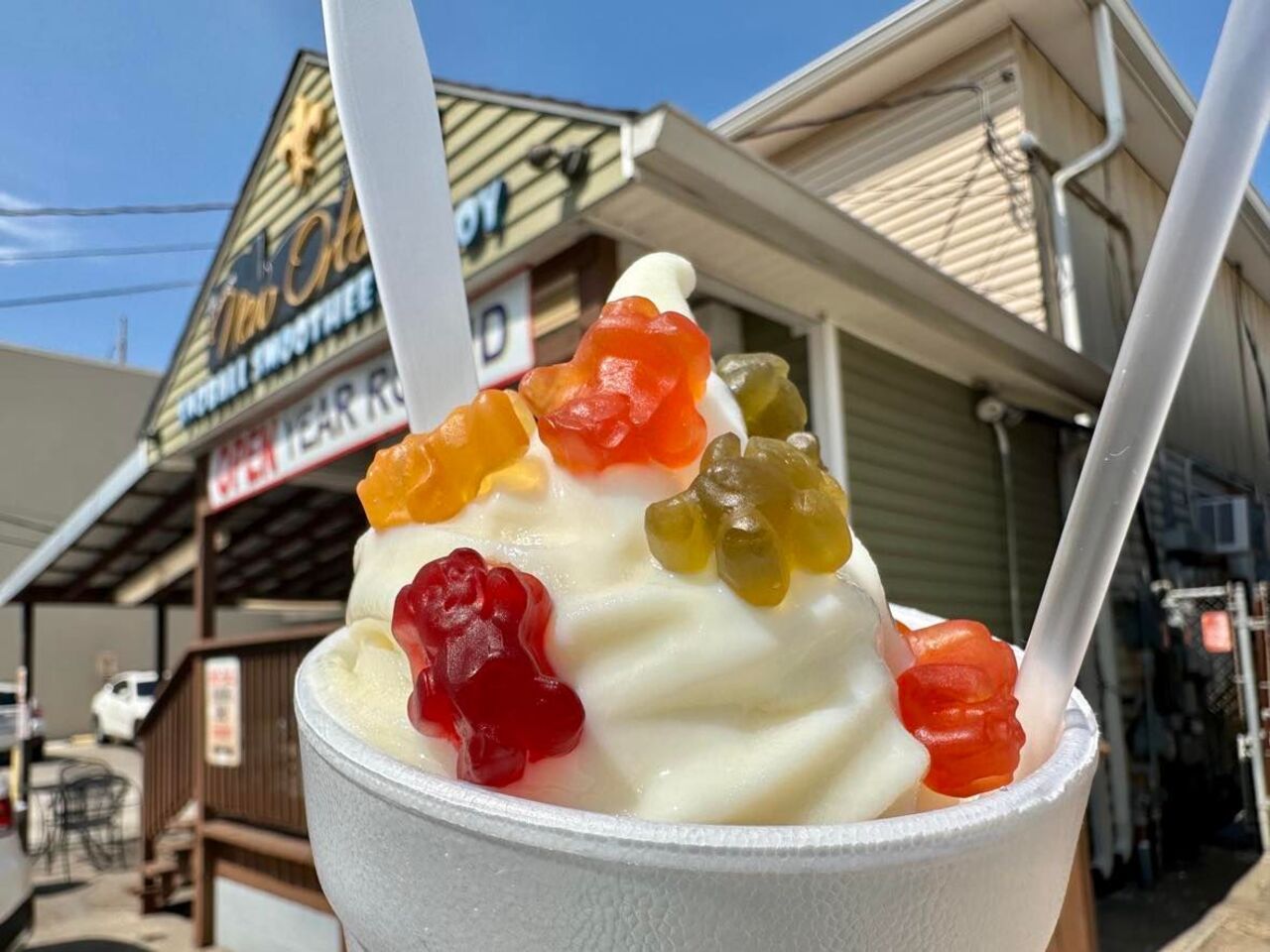 The Original New Orleans Sno-balls stand in Gentilly is open all year.
It has snoballs, soft-serve ice cream, nachos and snacks that you can enjoy at the covered outdoor seating.
City Park Snoballs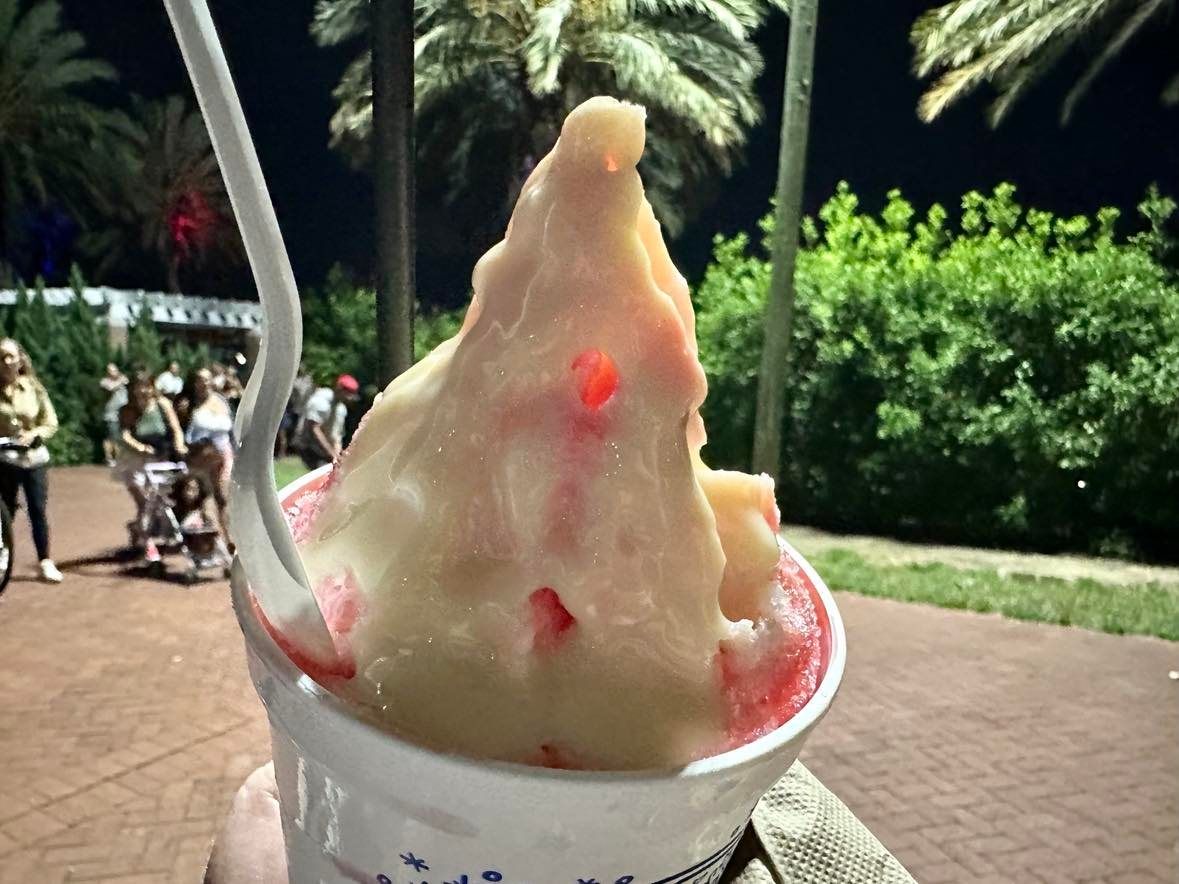 The City Park Snoballs stand is the perfect stop if you are enjoying the grounds at New Orleans City Park.
The trailer-style stand is set up outside City Putt near the Great Lawn. Cafe Du Monde is within walking distance if you want to double down on classic New Orleans treats.
Go deeper: 6 more essential snoball stands.
📣 What's your favorite snoball and where do you get it? Email [email protected].
More New Orleans stories
No stories could be found
Get a free daily digest of the most important news in your backyard with Axios New Orleans.