Analyzing the wide-open mayor's race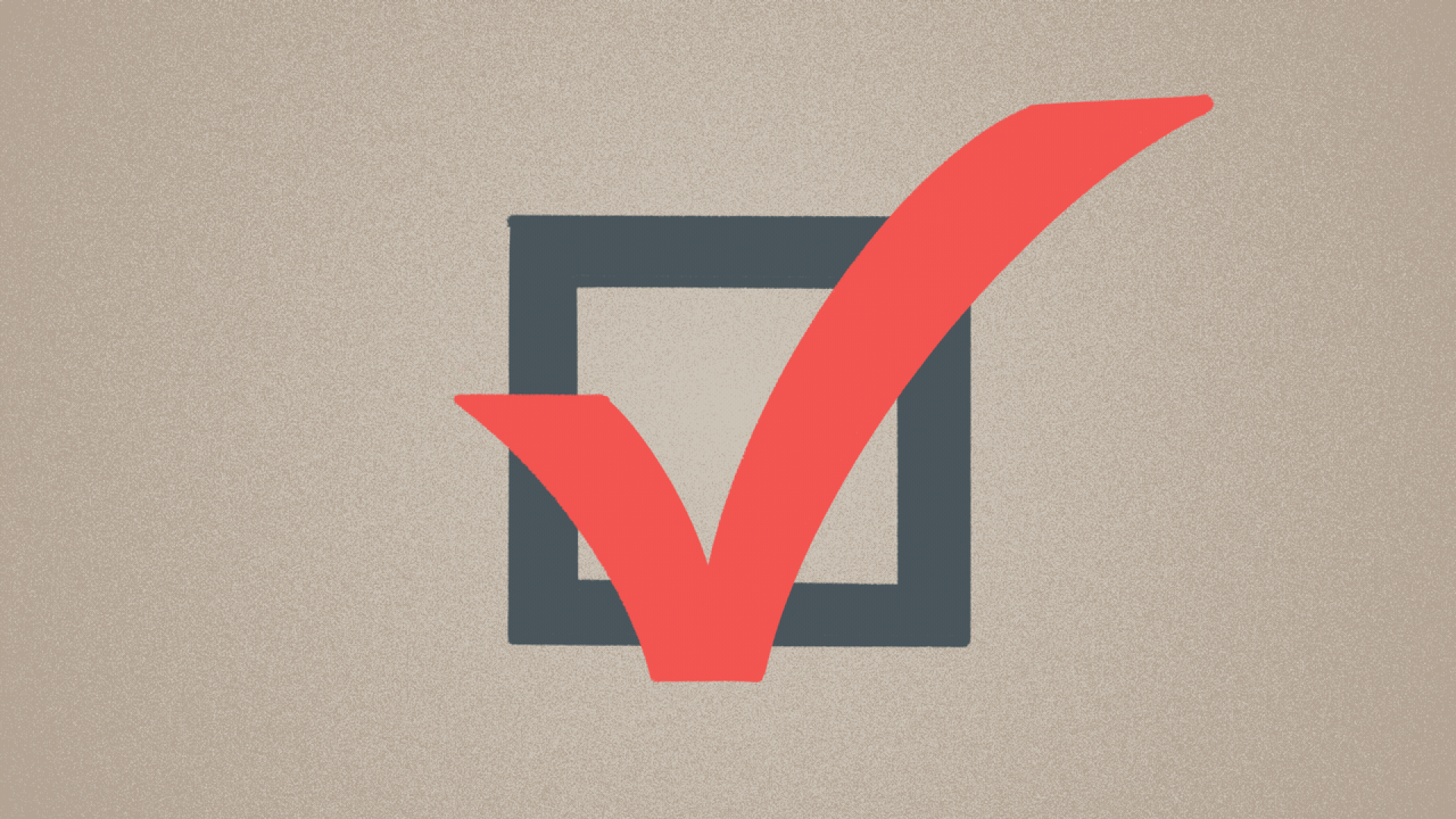 The Nashville politics gossip circuit is in rare form these days. Early voting in the Metro election begins in just three days, and none of the experts who can usually identify the frontrunners seem to know for sure how this thing's going to play out.
I live inside that gossip circuit, and this is the fifth mayor's race I've covered. In each of the previous elections, I could bank on a consensus among insiders illuminating how the election was likely to go. This year it's a free-for-all.
I call one campaign operative, and they explain to me how Metro Councilmember Freddie O'Connell is a cinch to make the runoff. Another expert tells me that if there's a surprise on Aug. 3, it'll be Sharon Hurt surging past the perceived frontrunners and finishing in the top two.
A different insider predicts old pals Matt Wiltshire and Jeff Yarbro will be the pairing for the runoff election.
⁉️ Add it all up, and it's clear no one really knows which two candidates will earn the most votes in the general election and advance to the September runoff. It's a glorious time for political gossip, but a miserable time for prognostication.
The big picture: On the eve of early voting, insiders say O'Connell and former city official Wiltshire earned organizing advantages in part because they entered the fray the earliest.
They began running early in 2022 thinking they had to build up their campaigns as soon as possible in order to wage challenges against incumbent Mayor John Cooper.
As it turned out, Cooper didn't seek re-election, which opened the floodgates for a crowded field. But O'Connell and Wiltshire still benefit from building up their campaign infrastructure before everyone else.
Yes, but: That's not to say they are necessarily the frontrunners. There's been so little impartial polling, no one knows for sure who the leaders are.
There's an impressive slate of candidates poised to defeat that duo and earn a spot in the September runoff. In fact, there may be more candidates capable of winning the whole thing than any Nashville mayoral election ever.
Here is a snapshot of where things stand for each candidate's campaign based on my conversations with Nashville political experts.
Metro Councilmember Freddie O'Connell
State of play: O'Connell continues to earn praise from observers for running an organized, cogent campaign aimed at winning over progressives and tapping into those who say the city is on the wrong track. To the extent any issue has defined this race, it's how Metro should handle growth and development.
O'Connell pitches himself as the best candidate because he voted against the Titans stadium deal.
If his strategy is successful, he could execute a repeat of Megan Barry's 2015 bid. Like Barry, O'Connell has been a consequential council member (the city's last three mayors were former council members) and a progressive favorite. They're both politics junkies who trailed their competitors in fundraising but benefited from on social media and a grassroots campaign.
Or, O'Connell could be a repeat of another progressive darling, state Rep. John Ray Clemmons, who stumbled to a fourth-place finish in the 2019 race. In that scenario, O'Connell would fail to win over older voters and his perceived support would be outsized based on a vocal minority on Twitter.
Former city official Matt Wiltshire
Wiltshire's well-funded campaign stirs up echoes of Karl Dean's victory over a crowded field in 2007.
Like Dean, Wiltshire was a city bureaucrat and became the preferred choice of the business community. Though Wiltshire has been excellent at raising money from individual donors, his campaign has also benefited from a $348,904 personal loan.
If Wiltshire is successful at winning over older voters, moderates and some progressives, he could be Dean 2.0.
But if he falters, Wiltshire could resemble Charles Robert Bone 2.0 — a well-funded political insider who failed to get traction and finished fifth in 2015.
Councilmember Sharon Hurt
Hurt is routinely underestimated, but she's run a good race.
Her debut ad has especially been complimented by insiders. Her populist campaign messaging seems aimed at blue-collar voters and those often left in the margins of our political system.
Support from Davidson County clerk Brenda Wynn and former state Sen. Brenda Gilmore shows Hurt's campaign is getting traction.
A coalition of North Nashville and Bellevue voters could propel Hurt to the runoff, though her fundraising struggles are a real roadblock.
Businessperson Jim Gingrich
Gingrich has dominated the airwaves with the most television ad spending so far.
His messaging is similar to O'Connell's in that he is focusing on voters who think the city is on the wrong track, though his sales pitch seems aimed at more moderate voters.
No candidate who spends that much money should be written off, especially one who is as smart and professionally accomplished as Gingrich.
State Sen. Jeff Yarbro
Yarbro has improved his campaign since he entered the race in February, both in terms of community support and his own performance at mayoral forums.
Yarbro is better at speaking in soundbites and conveying his progressive vision for the city. He has represented a large section of Nashville for nearly a decade in the Senate and grown his fundraising base.
Yarbro may also have the advantage of a silver medal strategy in which he is the second choice of several voting blocs: progressives, the business community, and minority-majority neighborhoods. If those voters conclude he has a better chance of winning than their preferred candidate, Yarbro could accumulate enough silver medals to make the runoff.
Former Republican political strategist Alice Rolli
Insiders would not be shocked if businessperson and former Republican political strategist Alice Rolli duplicated David Fox's 2015 strategy of riding conservative support to the runoff. Metro elections are nonpartisan, but in a field of Democrats, Rolli is the only candidate running a campaign aimed at conservative voters.
Rolli is talking about crime, taxes and failing schools in messaging that is overtly aimed at right-leaning voters. But unlike Fox, she has not yet been buoyed by the kind of fundraising support needed to get that message out far and wide. Fox also was a former school board chair with perhaps more name recognition.
State Sen. Heidi Campbell
Early polling showed Campbell, still fresh off her failed 2022 congressional run, led in name recognition. Campbell has made a not-so-subtle play for women voters by using the line "Nashville needs a mom" at forums.
Campbell is the former mayor of the tiny, wealthy satellite city of Oak Hill, and she's the first Democrat to knock off an incumbent Republican for a state Senate seat in two decades. Although she entered the race late and trails in fundraising, her track record shows she is not to be taken lightly.
Property assessor Vivian Wilhoite
Wilhoite has a track record of winning elections.
She is running on her experience as a council member and the assessor. Her sales pitch is running the government to benefit all of Nashville instead of a select few.
The problem is she faces a massive fundraising and organizational gap because she entered the race in April. She's a ferocious campaigner who proved doubters wrong before, but she may be the biggest underdog of the top candidates.
The bottom line: Cooper made the unprecedented decision not to seek a second term in January, it's been an unpredictable, whirlwind of a race.
Add it all up, and it's anyone's race to win Aug. 3.
More Nashville stories
No stories could be found
Get a free daily digest of the most important news in your backyard with Axios Nashville.