The nonprofit Tunnels to Towers Foundation is holding a parade down lower Broadway on Friday evening featuring 750 first responders and military families.
Why it matters: Tunnels to Towers supports veterans, first responders and their families with mortgage-free homes.
Dating can be expensive, but you don't have to spend a ton of money to have a good time.
Whether you're on a first date or have been together for years, here are some date ideas under $25.
A new book by music journalist Marissa Moss chronicles the barriers that women continue to face in the genre.
Moss' book "Her Country" was officially released Tuesday following months of anticipation within the music industry.
Mother's Day is just two short sleeps away.
If you're looking for things to do with mom this weekend, we have you covered.
Our Music Monday playlist on Spotify this week is an homage to The Judds, and dedicated to the memory of Naomi Judd, who died Saturday at 76.
Nate's favorite Judds song is "Have Mercy," which his wife Alison Carmona has performed countless times.
Alison got hooked on country music through The Judds, which eventually inspired her move to Nashville.
Adam has listened to The Judds' music so much it feels woven into his DNA.
Hits like "Mama He's Crazy" and "Grandpa (Tell Me 'Bout The Good Old Days)" are undeniable.
But "Flies On The Butter (You Can't Go Home Again)," a meditation on family and loss recorded years after their heyday, is especially poignant now.
And yes, we love "Love is Alive" so much we included two different versions.
Don't miss it: The Judds delivered an unforgettable rendition of their signature song "Love Can Build a Bridge," co-written by Naomi, at the CMT Awards last month.
What to watch: We plan to feature the other inductees to the Country Music Hall of Fame — Ray Charles, drummer Eddie Bayers and pedal steel guitarist Pete Drake — in next week's playlist.
Plan your summer vacation with six scenic abodes available on Airbnb, all less than a two-hour drive from Nashville.
Say hello to lake life in this cozy Airbnb that provides picturesque views of Old Hickory Lake and a covered porch daybed swing.
Location: Old Hickory Lake
Features: Lake access, washer and dryer, free parking onsite; paddleboards, kayak and fishing equipment available upon request
Space: 2 guests, 1 bedroom, 1 bathroom
Cost: $210 per night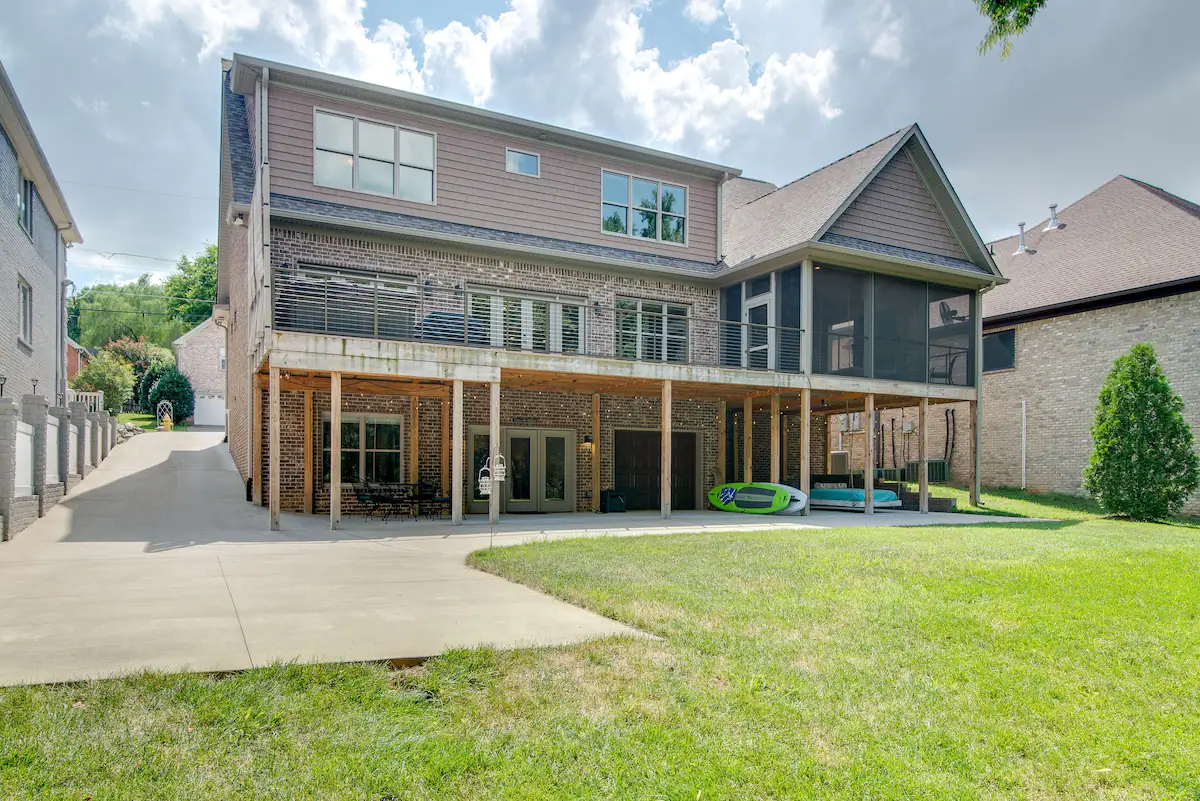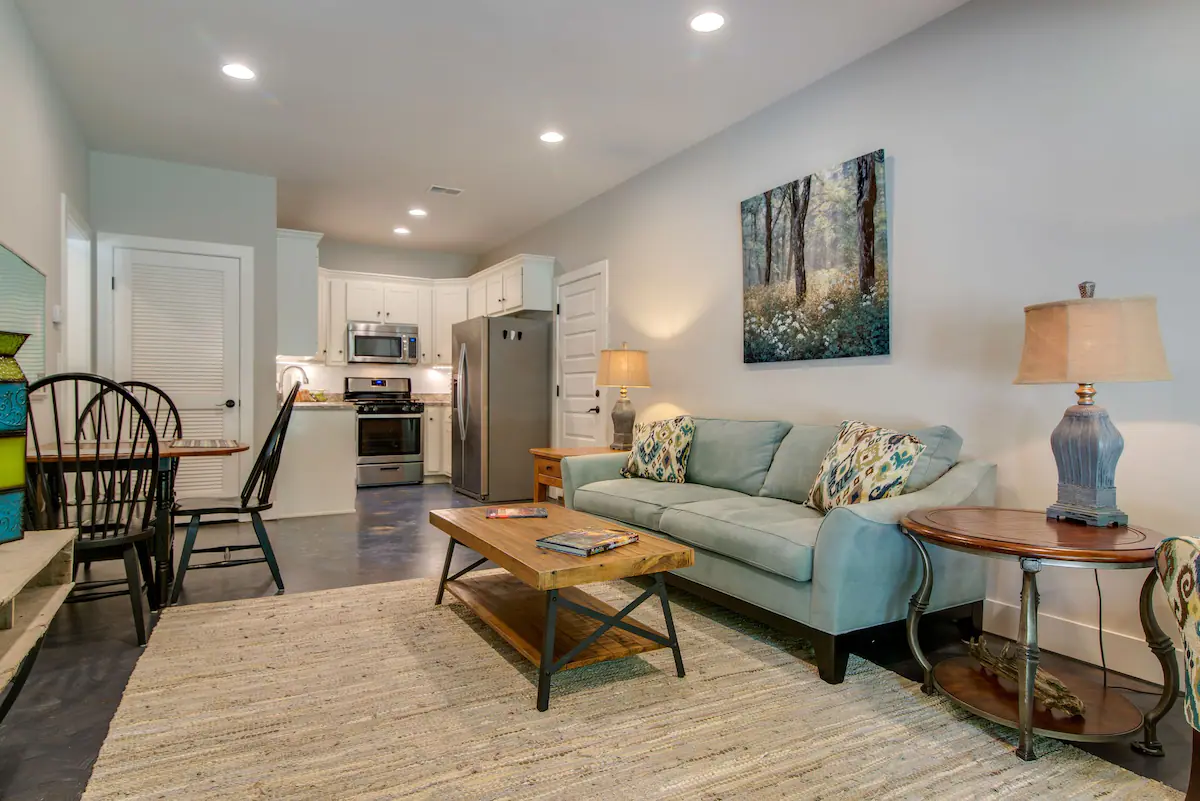 About an hour east of Nashville, Lago Vista is a family-friendly 3-bedroom, 2.5-bath cabin stocked with all the essentials for a fun lake vacation for all ages.
Location: Center Hill Lake
Features: Stone wood-burning fireplace, jacuzzi bathtub, charcoal grill
Space: 6 guests, 3 bedrooms, 2 bathrooms
Cost: $302 per night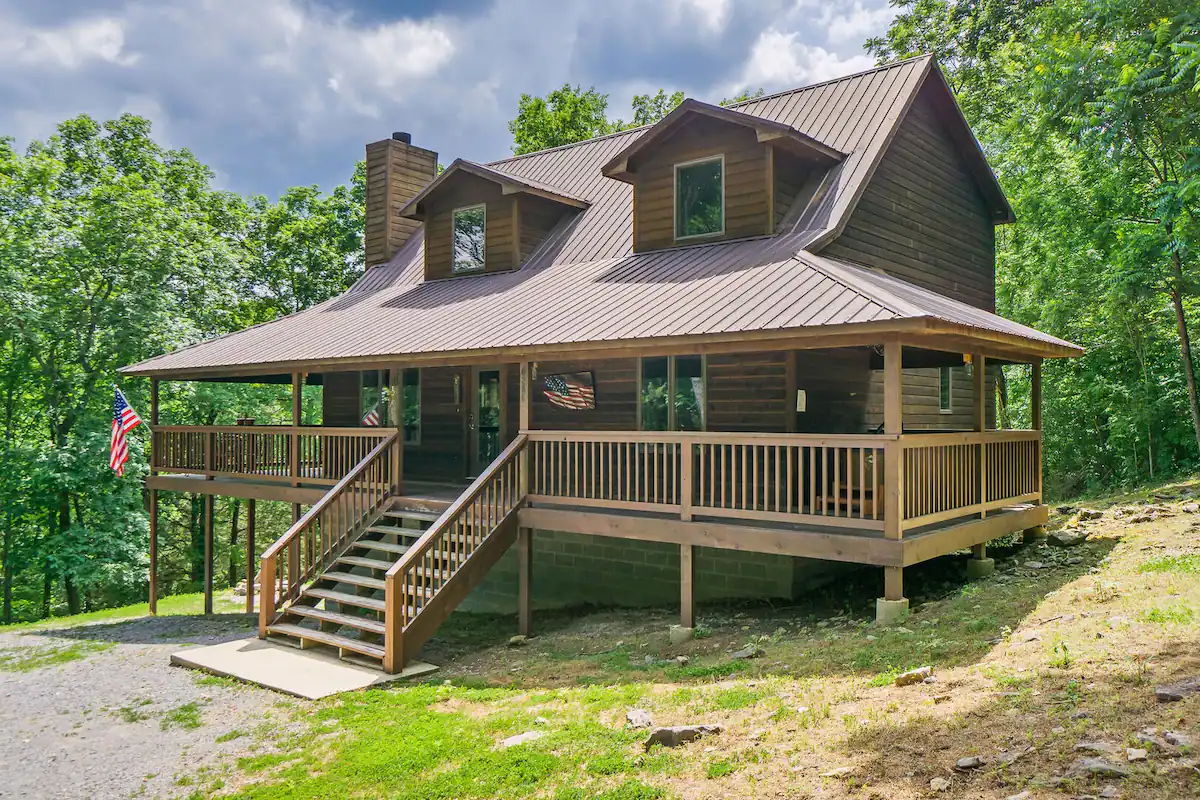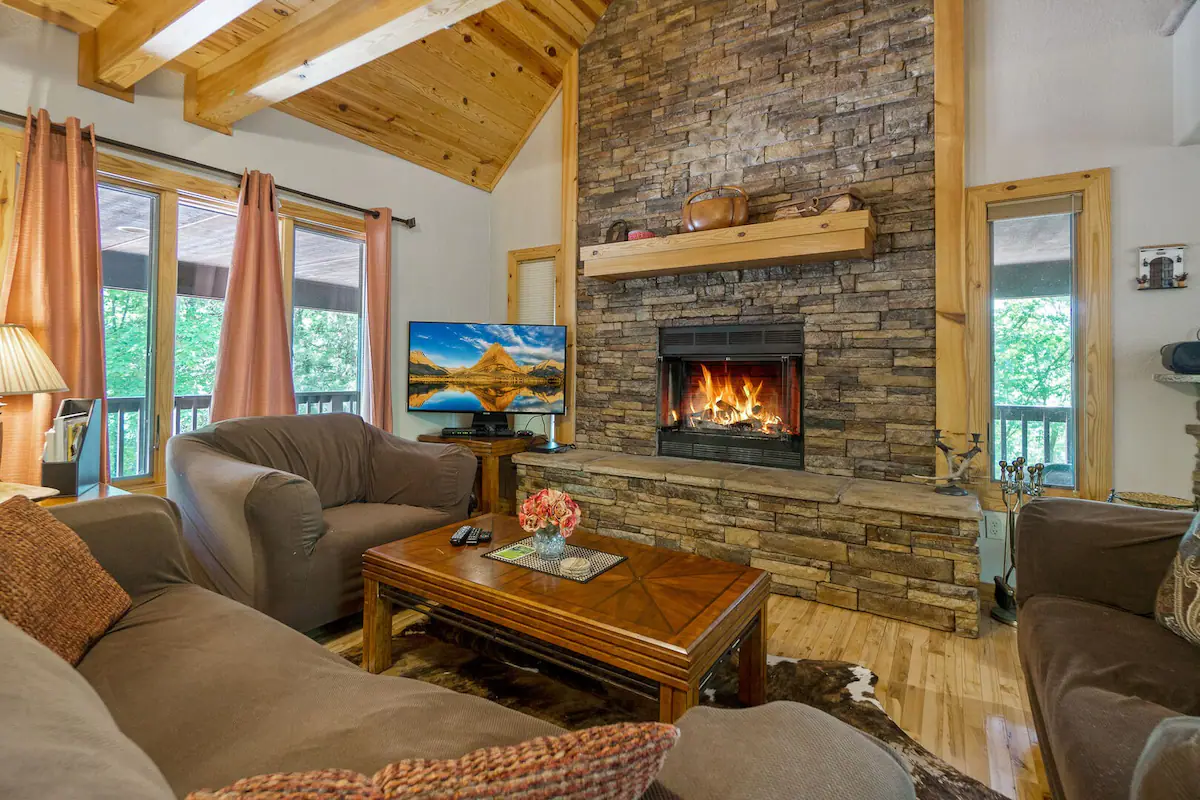 Just a few minutes from Hurricane Marina, there's fun both inside and outside of this Center Hill Lake Airbnb. Guests can enjoy the view of the lake from the deck or play foosball, pool, or darts indoors.
Location: Center Hill Lake
Features: Screened-in deck, in-unit washer and dryer, pool and foosball table
Space: 11 guests, 3 bedrooms, 4 bathrooms
Cost: $551 per night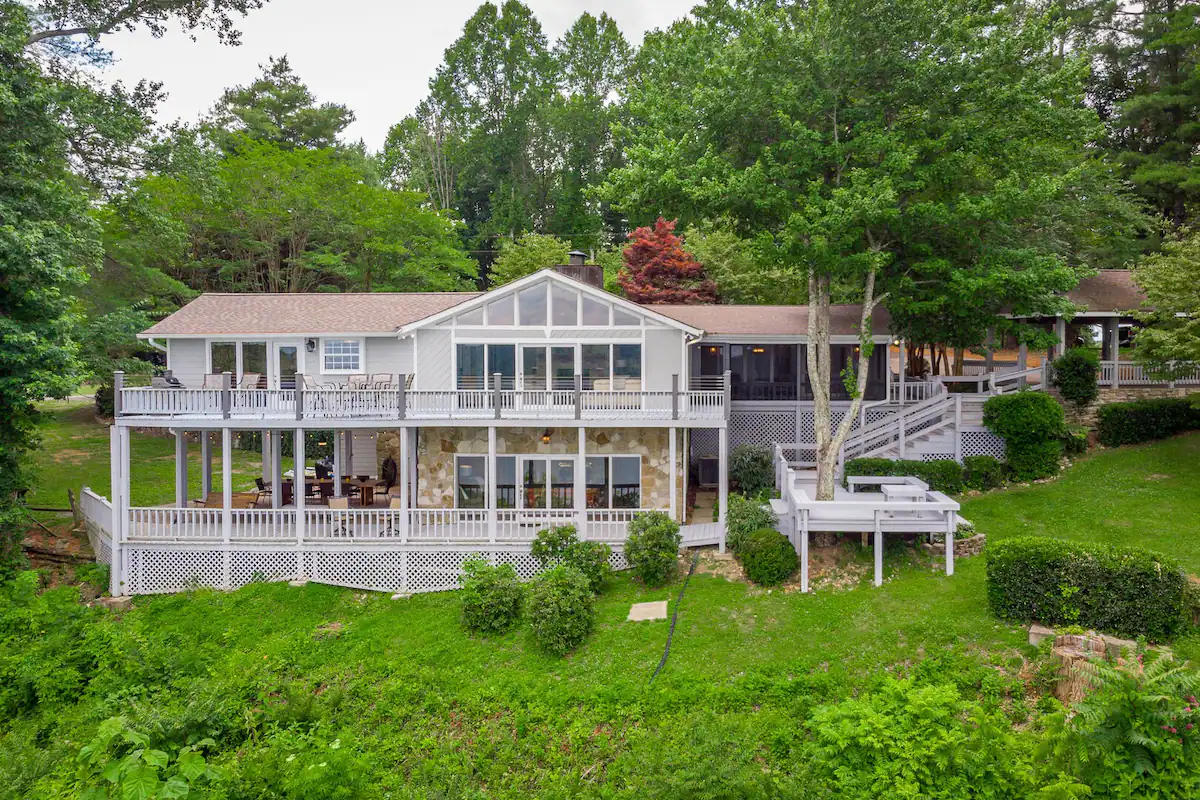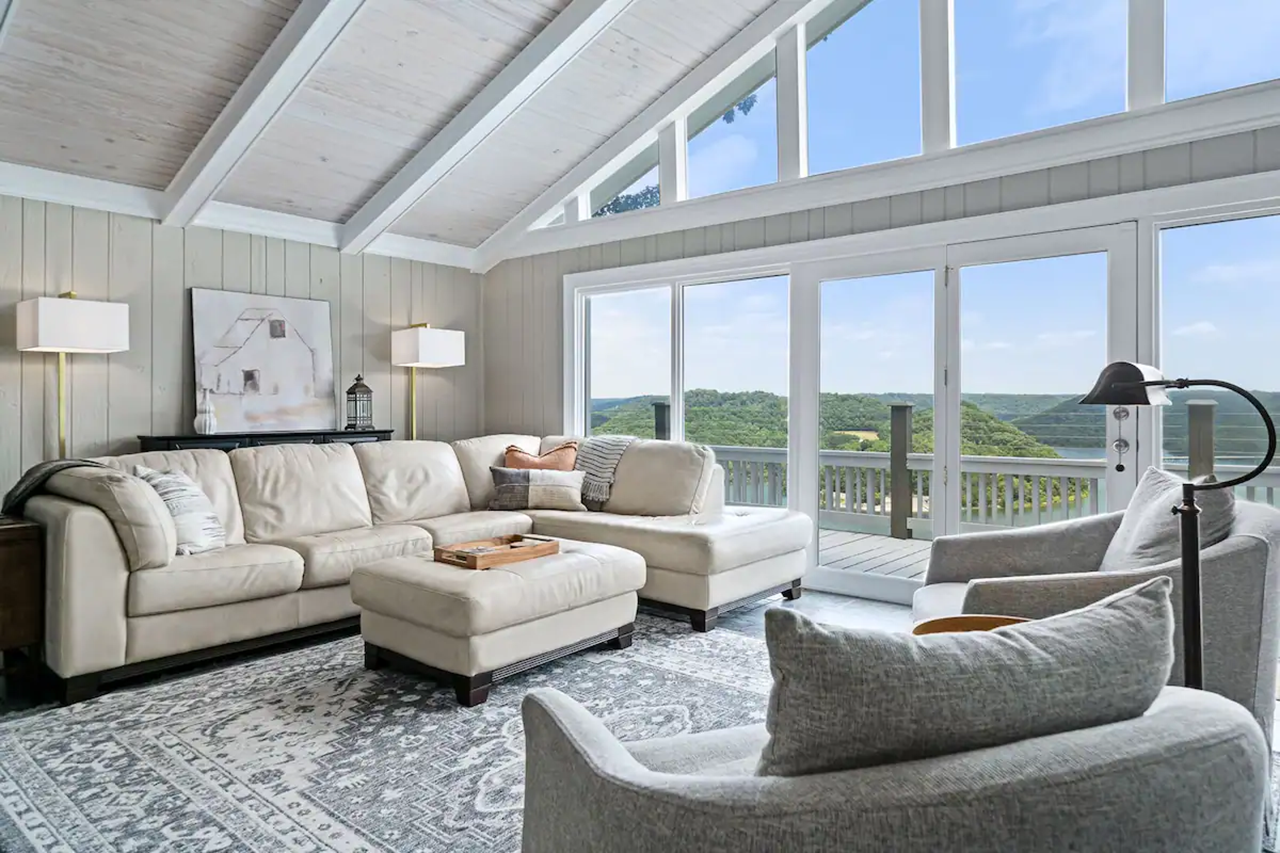 A short walk to the dock, this quiet cabin provides convenience by being next door to the Center Hill Marina.
Location: Center Hill Lake
Features: Free parking onsite, lake access, grill, gated community
Space: 8 guests, 3 bedrooms, 1 bathroom
Cost: $225 per night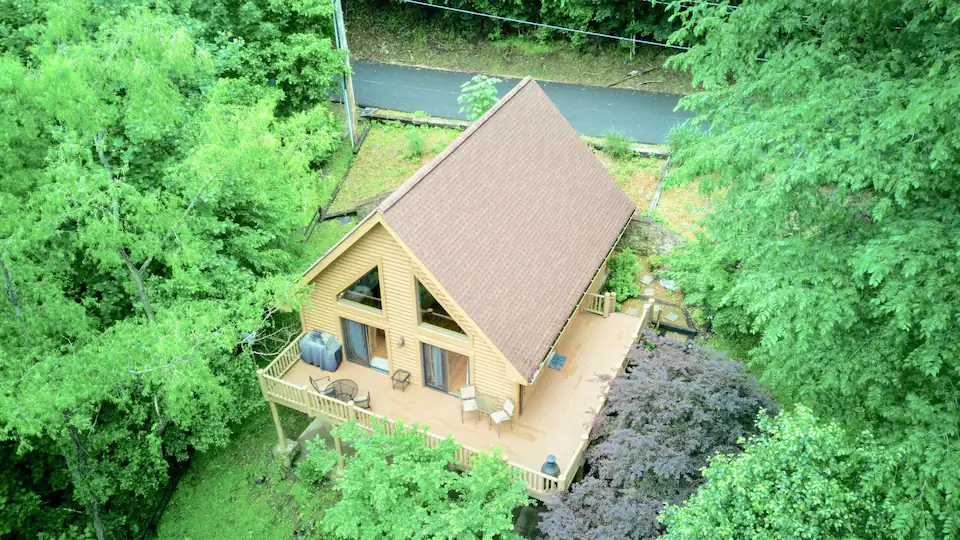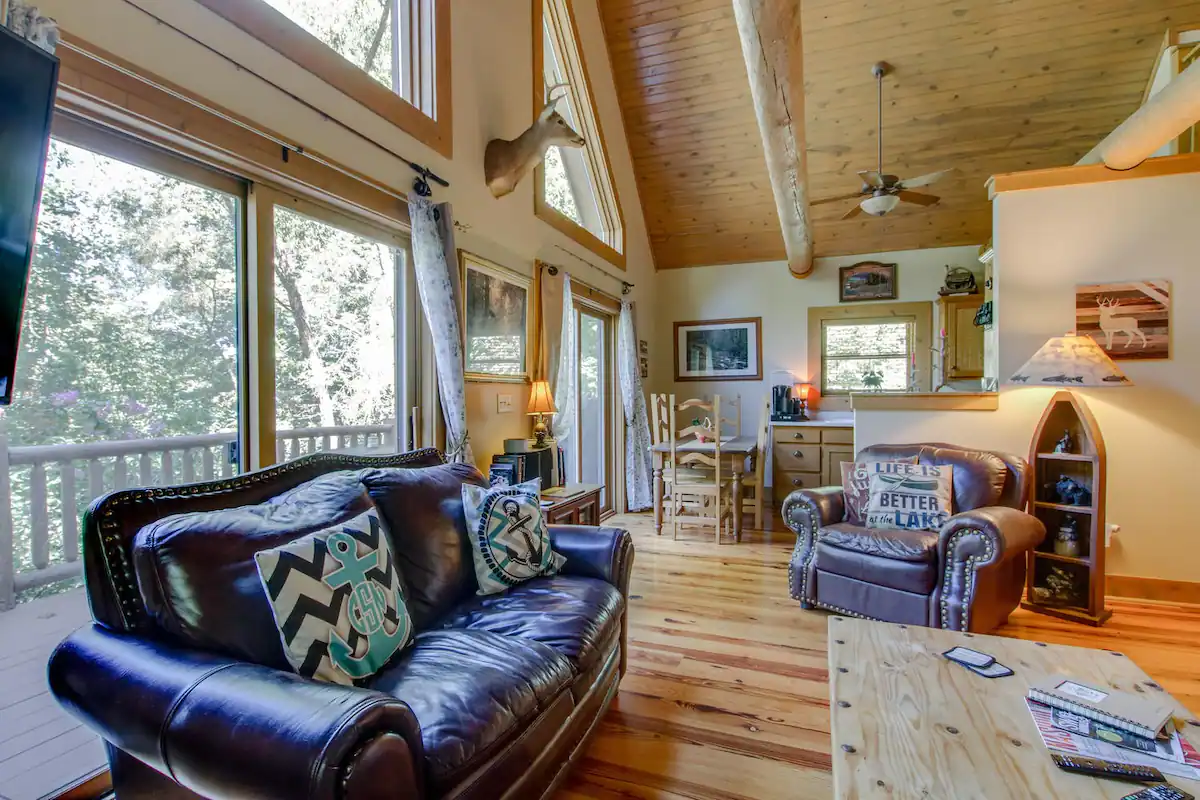 There's lots to love about this spacious lake cabin, but perhaps the coolest feature is the full-sized game room including an arcade system with more than 15,000 games, poker table, pool table, ping pong, dart board, a chess area, fitness equipment and board games.
Location: Lake Barkley
Features: Pet-friendly, wrap-around deck, game room, fire pit
Space: 14 guests, 4 bedrooms, 3 bathrooms
Cost: $325 per night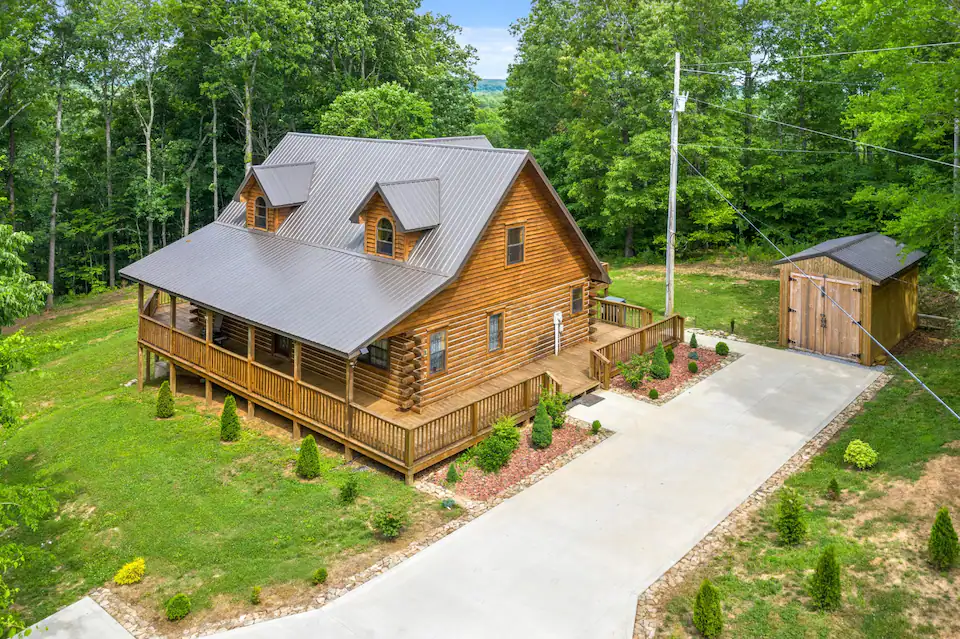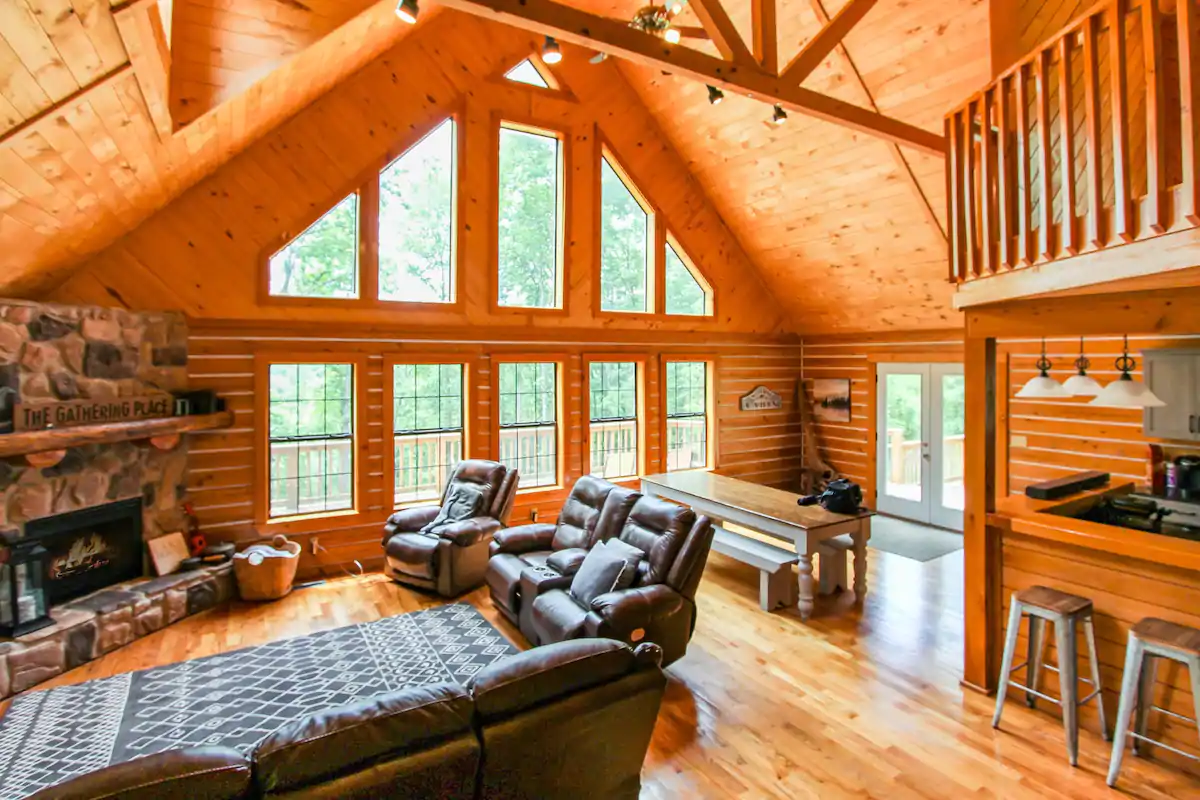 Look no further than this spacious rental for your big group's lake vacation.
Location: Kentucky Lake, Waverly, TN
Features: Private hot tub with Bluetooth speakers, pet-friendly, grill, fire pit
Space: 12 guests, 4 bedrooms, 3 bathrooms
Cost: $735 per night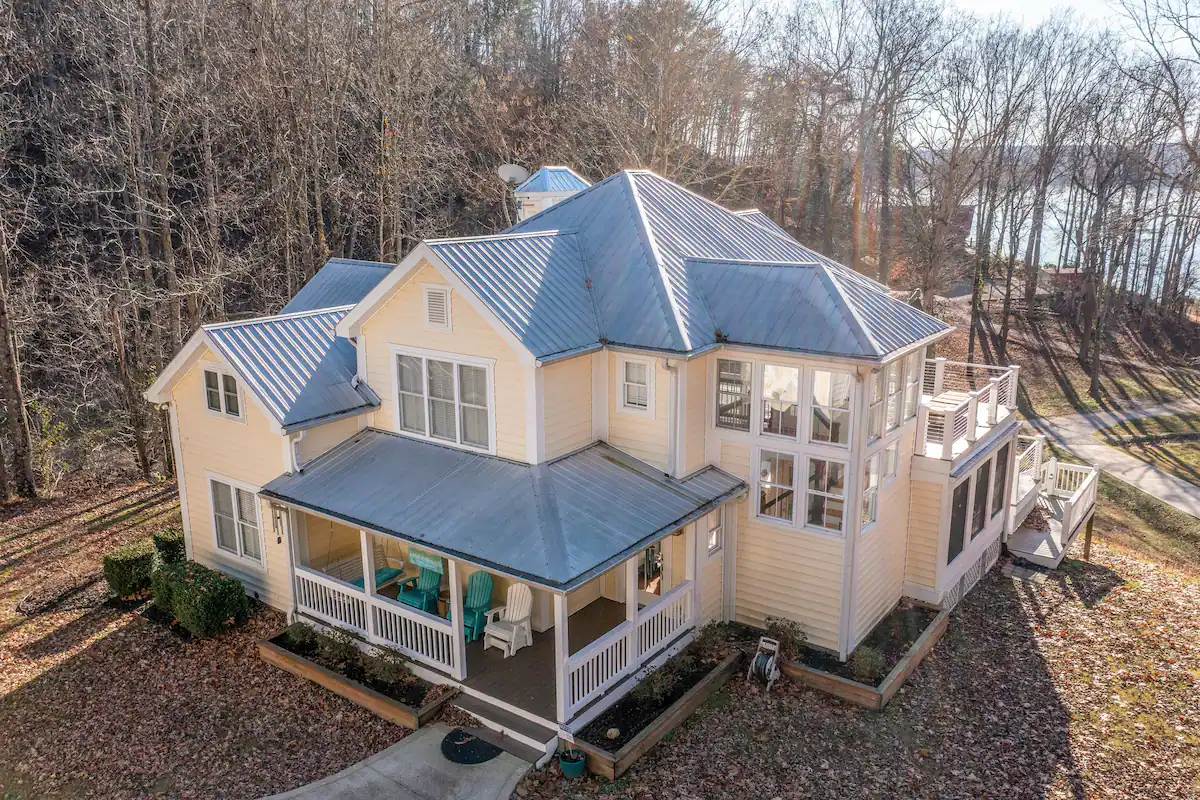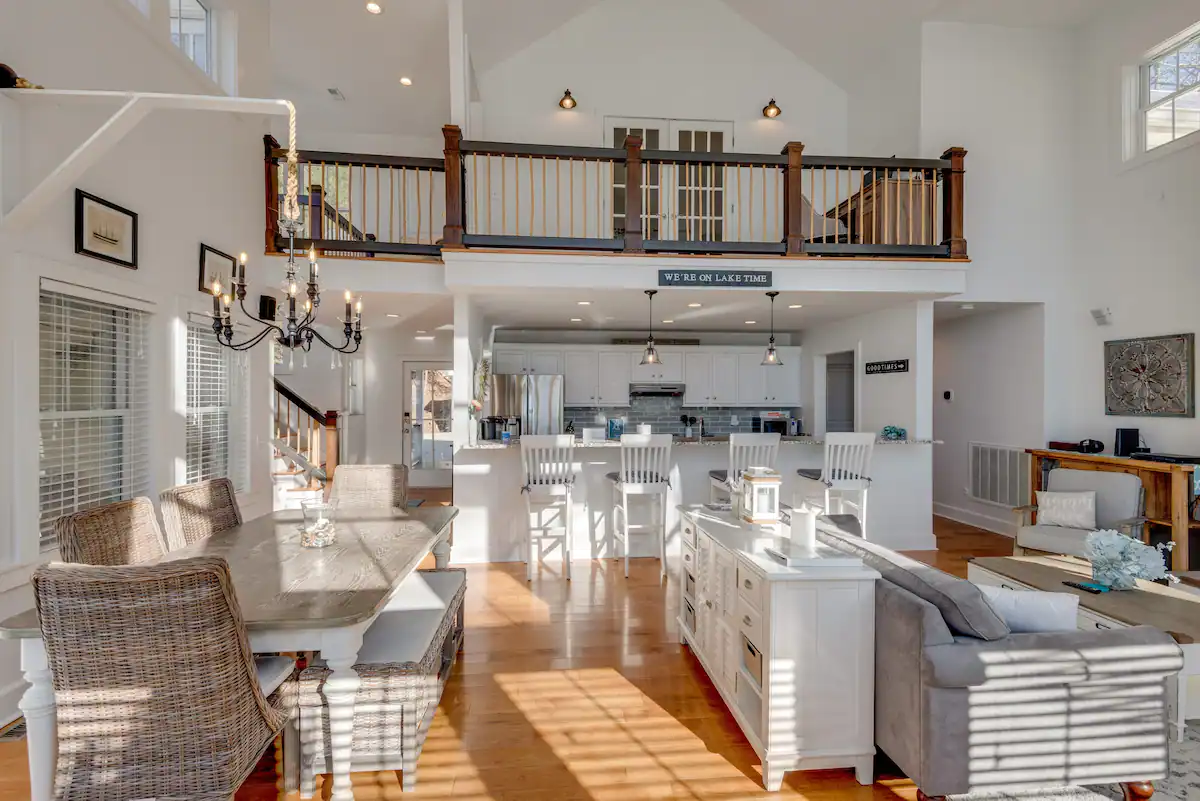 Music industry veteran Brent Hyams has been hired to operate music venues inside the Cannery Row building, the longtime home to the Mercy Lounge complex.
What we're watching: Mercy Lounge announced last year its lease wouldn't be renewed after nearly 20 years in the space.
DZL, which owns the Cannery Row building, vowed at the time to maintain the space as music venues.
The facility will undergo upgrades beginning in June and reopen later this summer, the company announced. The final Mercy Lounge concerts will be in May.
Why it matters: It's been a tumultuous time for independent music venues in Nashville.
Earlier this year, 3rd and Lindsley's owner confirmed they're exploring relocation.
And the longtime operators of Exit/In could be forced out after that building was sold last year. The new owners have also vowed to maintain Exit/In as a music venue, but it's in question if the club will remain independent.
Corporate giants Live Nation and AEG have invested heavily in Nashville's live music industry in recent years, making it difficult for independent clubs to succeed.
What he's saying: "This is a legacy opportunity for me as someone who has both been a fan of the Cannery and worked within Nashville's music industry," Hyams said.
Hyams previously worked at the Ryman Auditorium, the Grand Ole Opry and the Tennessee Performing Arts Center.
Did someone say rooftop? Enjoy a drink with a view at these spots as the weather heats up.
Why it matters: Lofty bars and restaurants are multiplying as new developments crop up across the city.
Details: This over-the-top bar and restaurant has great skyline views. Come for the ultra-pink decor (including a giant Dolly Parton bust), but stay for the lychee martinis.
Go when: You want a glam night out and don't mind mingling with out-of-towners.
Address: 101 20th Ave. N.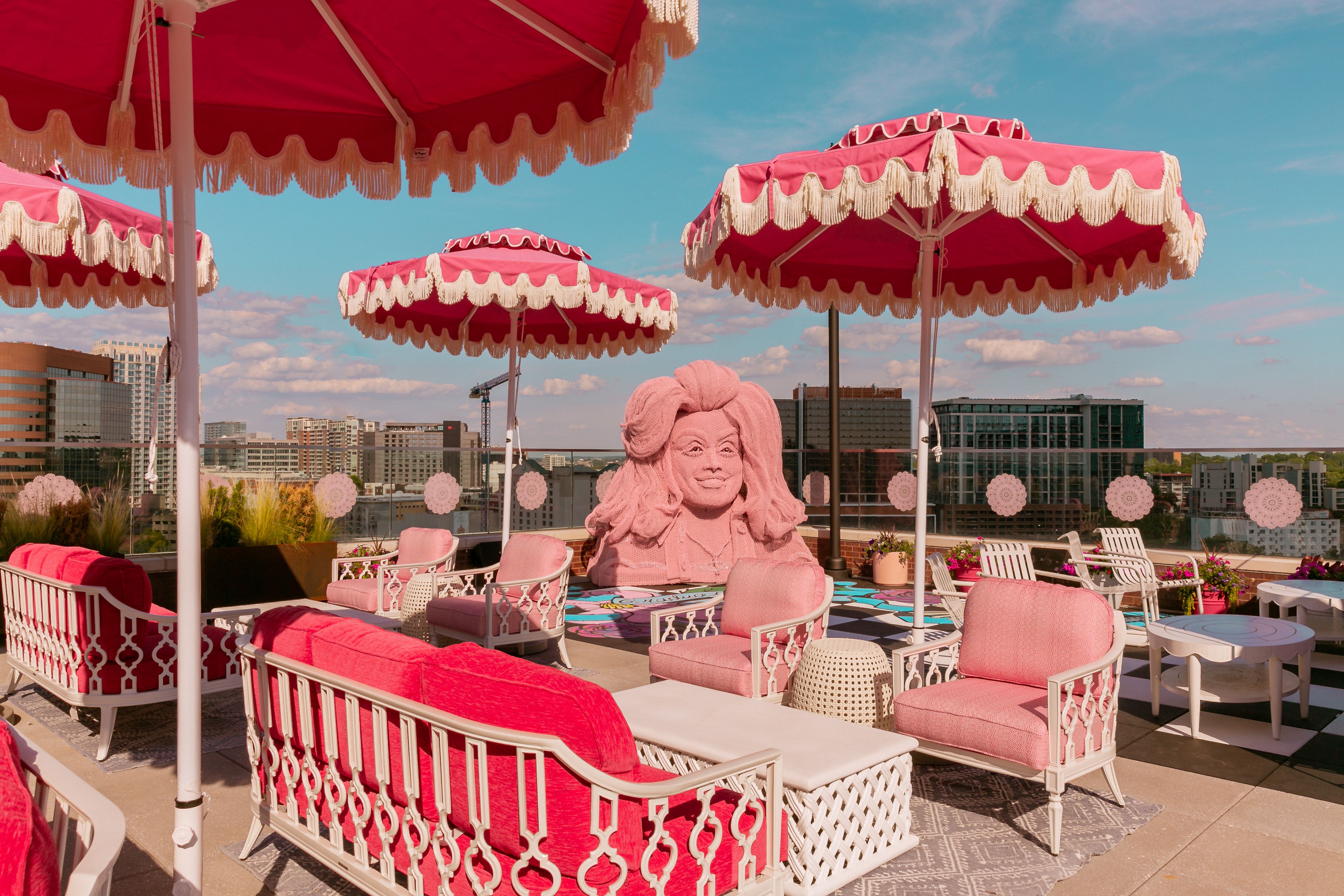 Details: Take in the entire downtown area from the open-air rooftop at this food, drink and entertainment hub that prides itself on being a local favorite.
Perks: Make the most of your week with Acme-hosted events like Drag Bingo or Dungeons and Drafts.
Address: 101 Broadway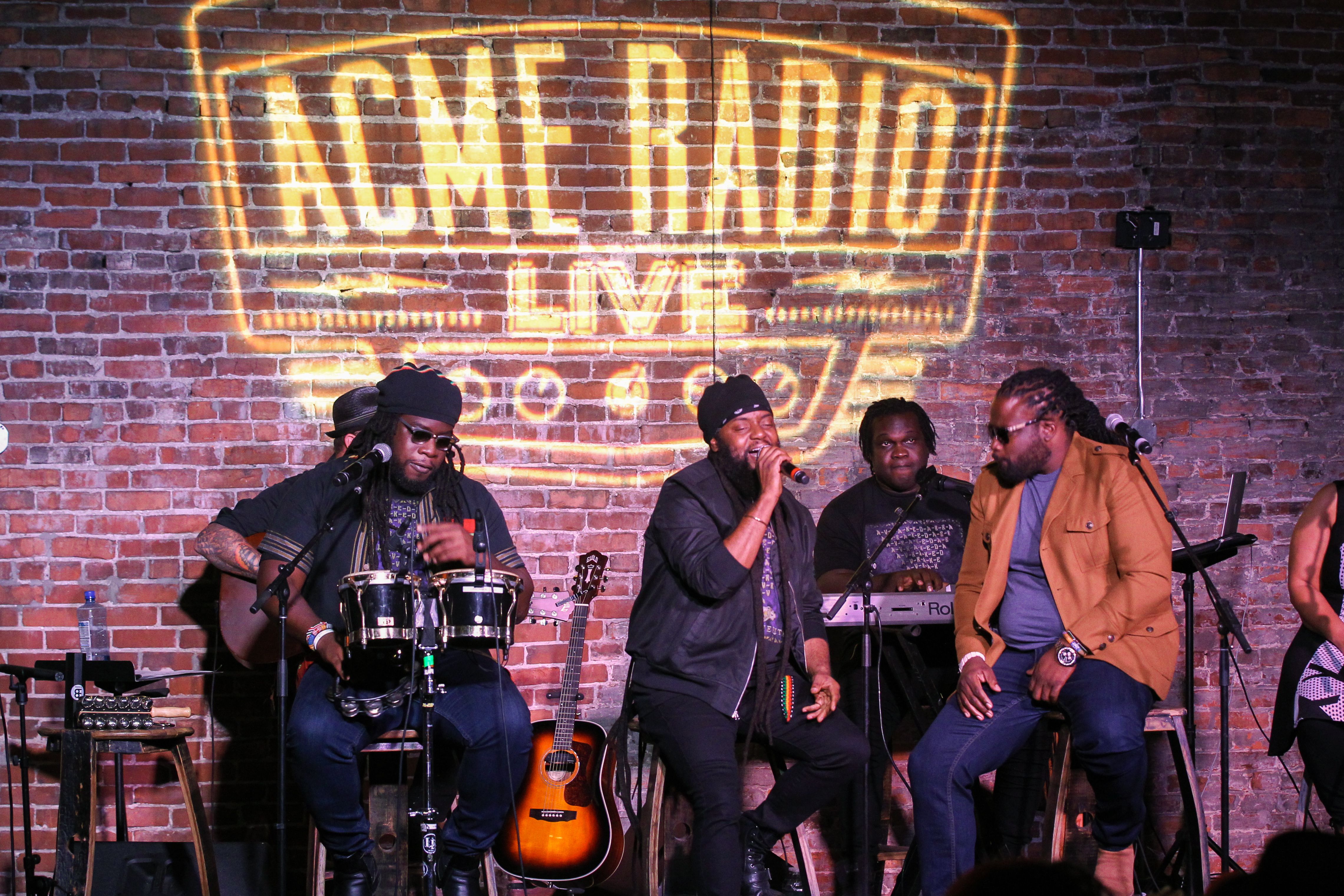 Details: Bring a friend to this neon-hued, vibe-y escape that's meant to feel like you're high in the clouds.
Go when: You're looking for something fun and different from the Honky Tonk scene.
Address: 505 3rd Ave. N.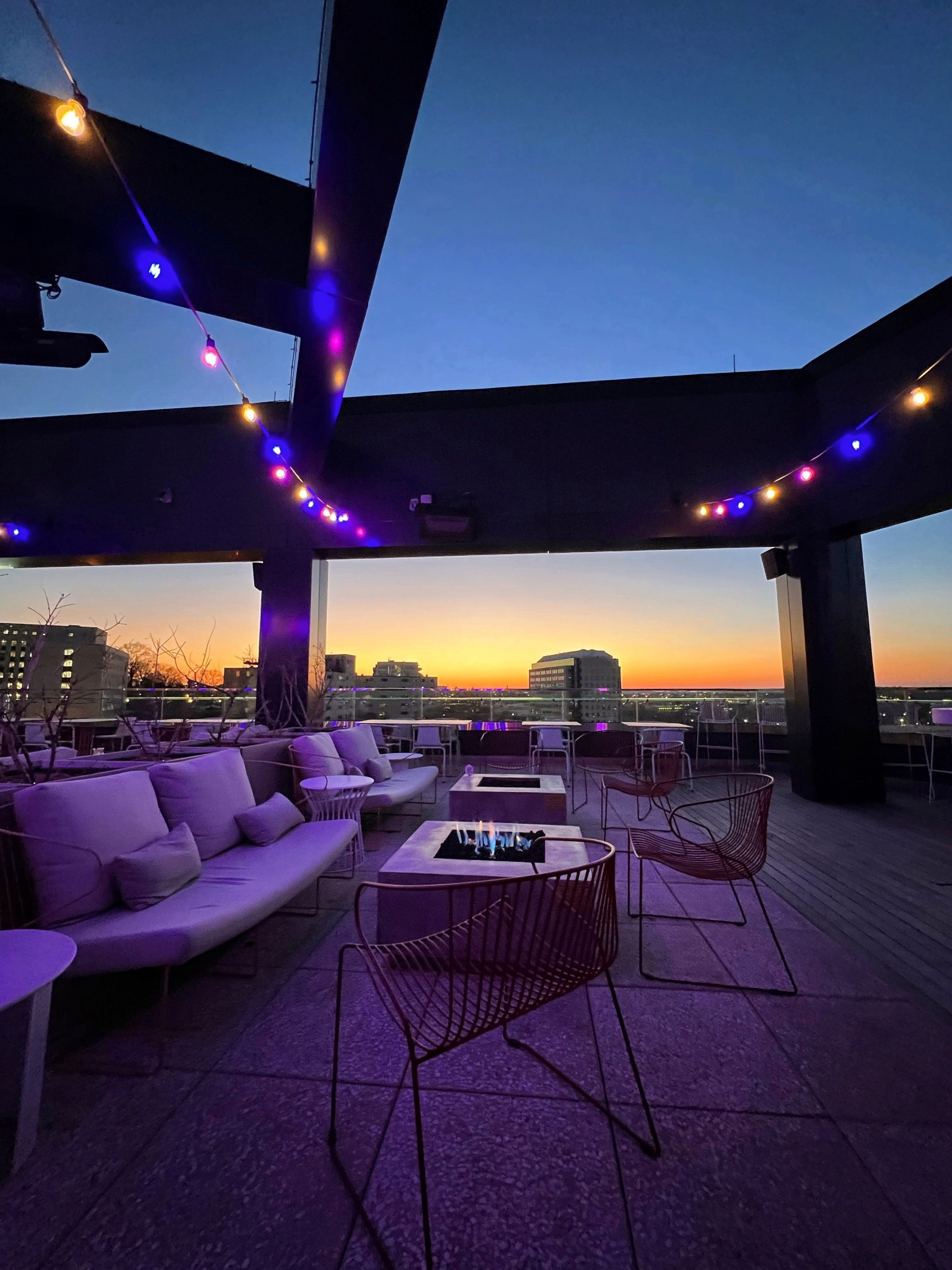 Get a free daily digest of the most important news in your backyard with Axios Nashville.
🌱
Support local journalism by becoming a member.
Learn more