Cameras and codefendants: Why Trump's Georgia arraignment will be most dramatic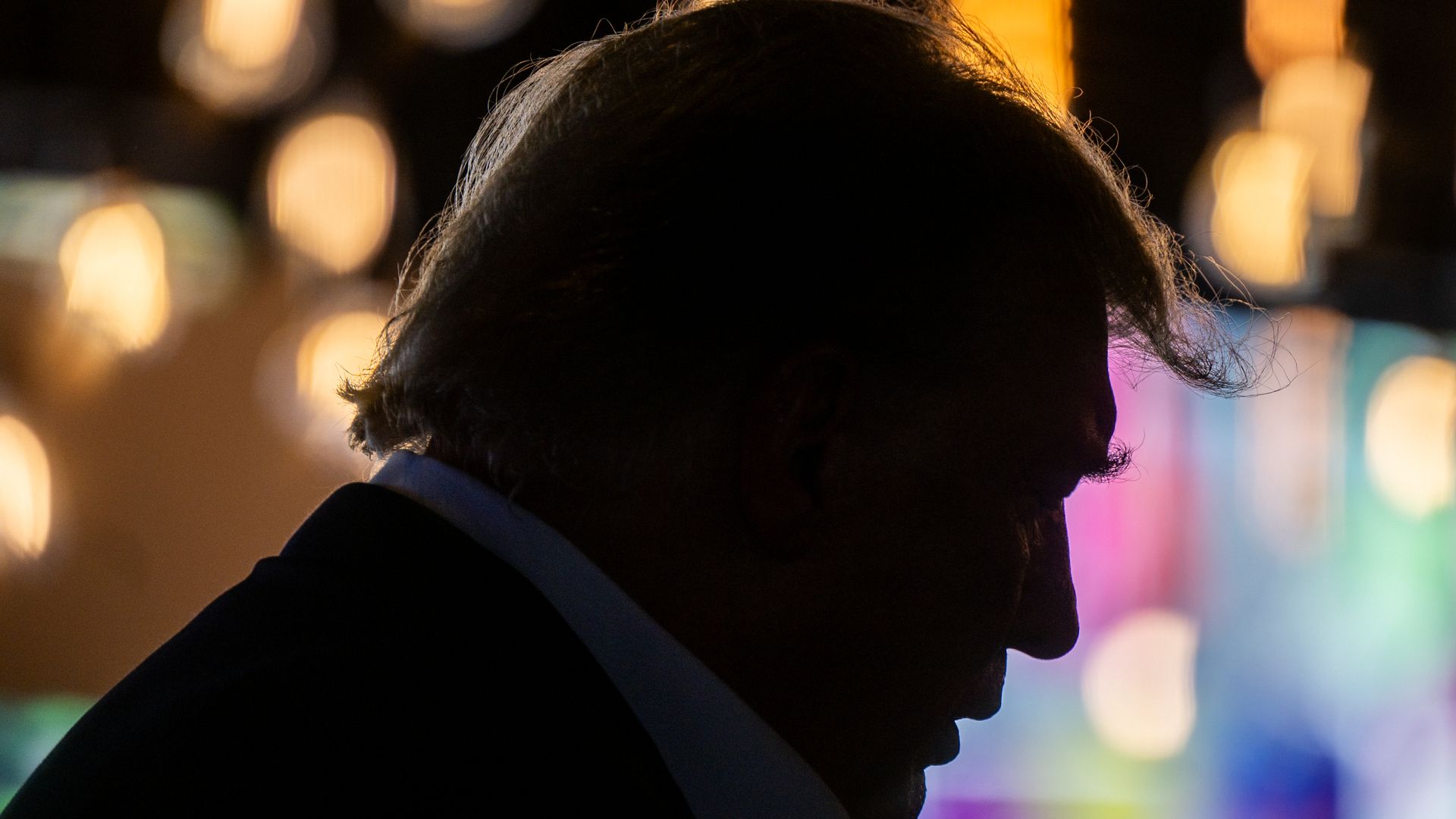 Former President Trump's upcoming arraignment in the Georgia election case could be the biggest public spectacle yet in his web of legal challenges.
The big picture: The 2024 GOP frontrunner is facing his fourth indictment in four months, but this time around he has had a mug shot taken, and it could be the only trial in which court proceedings are televised.
Where it stands: Trump surrendered on Thursday evening at the Fulton County jail on Thursday.
Zoom in: The Georgia case is full of firsts for Trump.
1. It is the first time Trump has had his mugshot taken, after avoiding it in his three other cases.
The local sheriff's office in Fulton County, Georgia said from the beginning that it expected to book all 19 of those indicted on the election-related charges — including Trump — at its detention center in Atlanta.
The rough and overcrowded jail has been plagued with reports of dangerous conditions and detainee deaths.
2. The Georgia trial is the first one that could be televised.
State law requires cameras be allowed — with a judge's approval — during judicial proceedings as a means of transparency.
The judge would have to be given a compelling reason to bar cameras.
Proceedings in Trump's three other cases have been closed to the public as federal and New York courts are averse to televising criminal proceedings.
3. Trump could be tried alongside other alleged co-conspirators.
Fulton County District Attorney Fani Willis said after announcing the charges that she intends to try all 19 of the defendants together.
They include former Trump lawyer Rudy Giuliani — who once championed the law he's being charged with — and former Trump chief of staff Mark Meadows.
Special Counsel Jack Smith's indictment in the Jan. 6 case included six unnamed alleged co-conspirators, but did not charge them alongside Trump.
4. The Georgia case also marks the first time a former U.S. president has been charged with an offense that's typically associated with mobsters.
Willis, known to be a RICO expert, has charged all the defendants with racketeering, which is used to tackle crimes including fraud, corruption and conspiracy.
A person convicted under the act faces a maximum prison term of 20 years or a fine of up to $250,000.
What he's saying: Trump denies the charges against him, and has repeatedly accused authorities and prosecutors in the various cases of using unnecessary tactics, such as "raiding" Mar-a-Lago in the classified documents case.
Still, Trump has also leaned into the drama surrounding his legal proceedings at times. For example, his campaign started selling fake mugshot merchandise long before he was actually summoned to take one.
Go deeper: Why Georgia's case against Trump could be so damaging
Editor's note: This story has been updated with new details throughout.
Go deeper