Why Georgia's RICO Act poses a major threat to Trump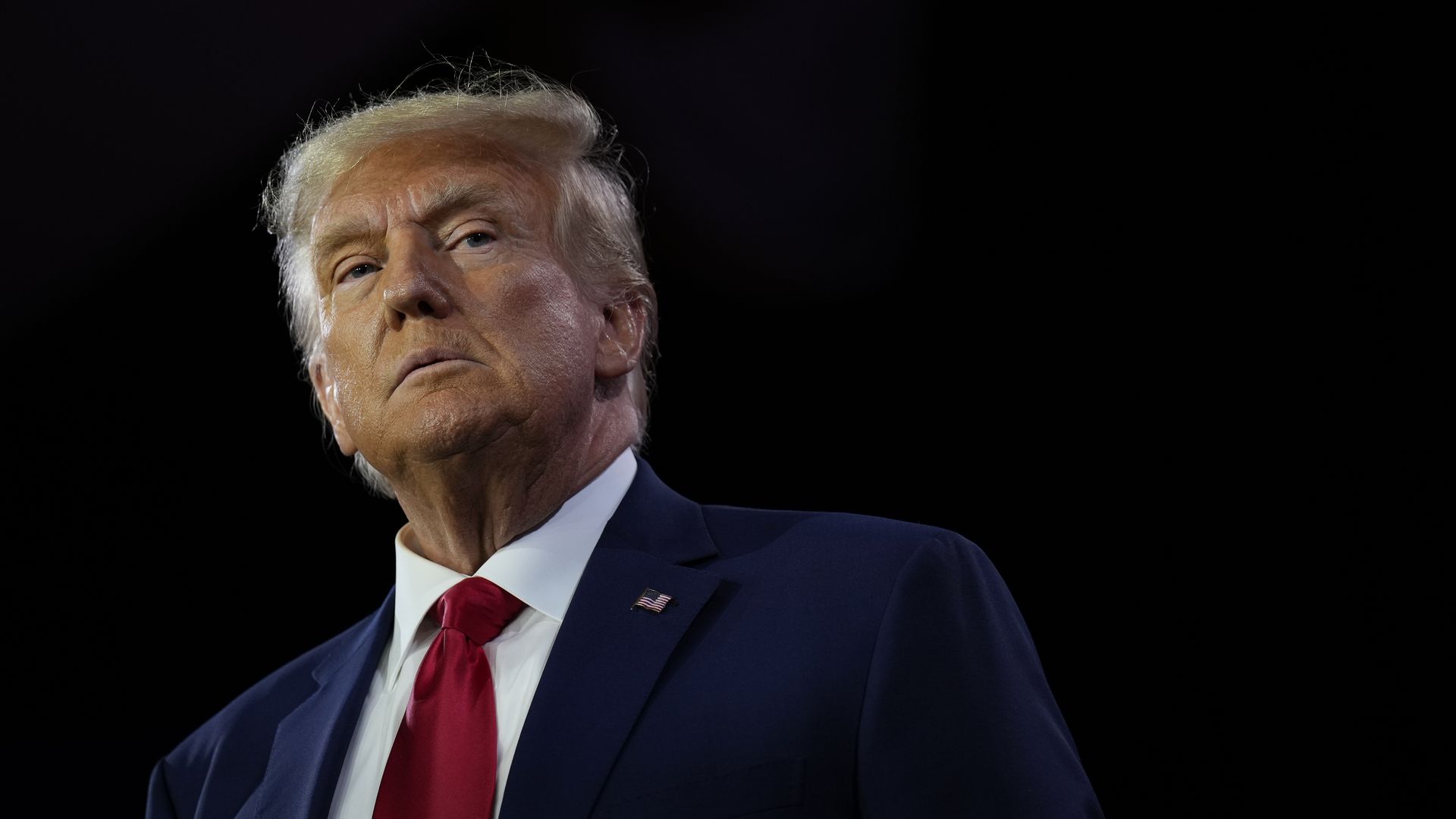 The top count former President Trump and 18 other defendants face in Georgia is a racketeering charge for allegedly violating the state's Racketeer Influenced and Corrupt Organizations Act, known as RICO.
Why it matters: The charges in the probe into alleged efforts to overturn the 2020 election that Fulton County District Attorney Fani Willis announced late Monday represent the fourth indictment brought against Trump in four months and mark the first time a former U.S. president has been charged with an offense that's typically associated with mobsters.
What is the RICO law?
Georgia's nearly 40-year-old law is based on the federal Racketeer Influenced and Corrupt Organizations (RICO) Act of 1970 — which was initially designed to prosecute the Mafia and organized crime bosses and has since also been more broadly used to tackle crimes including fraud, corruption and conspiracy.
Georgia is one of over 30 states to have adopted such a law, which has been used to convict mob bosses including John Gotti.
How does it apply to the Fulton County investigation?
The indictment alleges that Trump defendants including Trump's former White House chief of staff Mark Meadows and his ex-attorneys Rudy Giuliani and John Eastman committed 40 state crimes. They have all yet to enter pleas.
Trump faces 13 felony counts and the indictment cites his infamous phone call asking Georgia Secretary of State Brad Raffensperger to "find" the votes he needed to win in the state as part of its case.
Willis said at a news conference on the charges late Monday that the indictment "alleges that rather than abide by Georgia's legal process for election challenges, the defendants engaged in a criminal, racketeering enterprise to overturn Georgia's presidential election results."
Allegations that defendants tried to intimidate and harass Fulton County election worker Ruby Freeman, who testified at a House Jan. 6 committee hearing, form a key aspect of the racketeering conspiracy case.
The indictment alleges that several of the defendants "falsely accused" Freeman of "committing election crimes" and that these "false accusations were repeated to Georgia legislators and other Georgia officials in an effort to persuade them to unlawfully change the outcome" of the 2020 presidential election in favor of Trump.
What's at stake for Trump
This is because it's "very easy to sweep people into one criminal enterprise" and there's "a big incentive" for co-defendants to cooperate and provide evidence to the state in exchange for a favorable deal.
"This is probably the biggest risk to Trump, and the likelihood that he would be convicted in Fulton County rests with this," Kreis added.
"The other people involved in this are not all household names ... They may well find themselves in a position to want to give evidence against Trump."
What is Willis' prosecutorial background on RICO?
Willis noted this was the 11th RICO case she's overseen and pointed to her prosecutors' experience in overseeing racketeering cases.
Other high-profile RICO cases Willis has overseen include successful prosecutions in a cheating scandal in the Atlanta Public School System in 2015.
Willis is also using the law to prosecute gang cases, including one involving Atlanta rapper Young Thug.
What are Georgia's RICO Act penalties?
A person convicted under the act faces a maximum prison term of 20 years or a fine of up to $250,000.
Go deeper: Why Georgia's case against Trump could be so damaging
Go deeper