Meet Fani Willis, the Atlanta DA prosecuting Trump's election case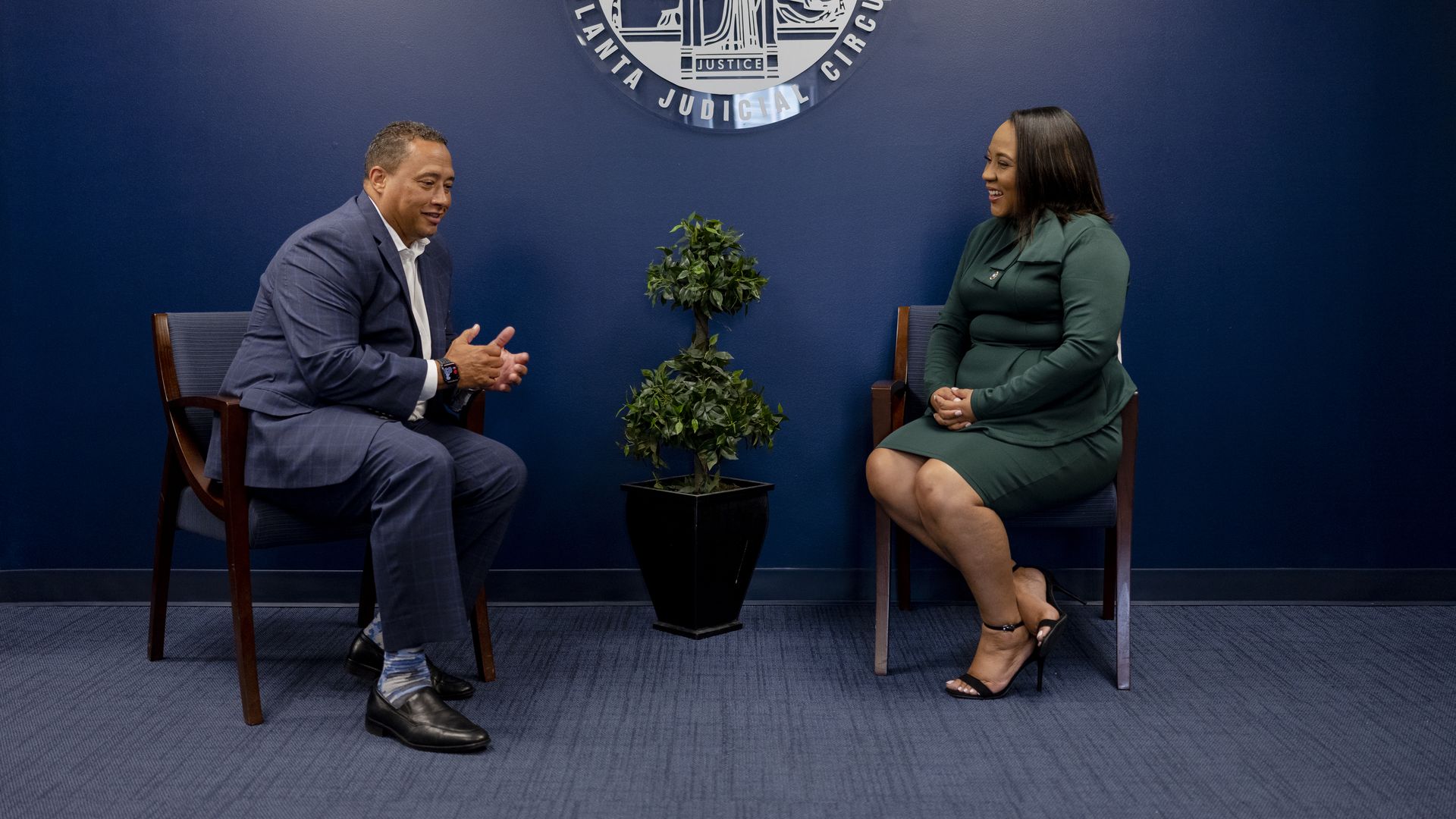 Fulton County District Attorney Fani Willis' criminal investigation into efforts to overturn Georgia's 2020 election results resulted in former President Trump being indicted by a grand jury on 13 counts late Monday.
The big picture: Willis said at a news conference she plans to try Trump and 18 other defendants together.
Willis' background
Willis was elected in 2020 and took office in 2021, ousting longtime incumbent and her former boss Paul Howard. She's the first woman to serve in the position.
Born in California and raised in Washington D.C., Willis graduated from Howard University and moved to Georgia to attend Emory University School of Law.
She's a career trial lawyer and has two decades of experience as a prosecutor.
Willis' role in the Trump case
Within days of being sworn in, Willis had to decide whether to pursue the unprecedented investigation — after a now-infamous phone call in which Trump asked the Georgia secretary of state to "find" the votes needed to win.
Last year, Willis called for a special grand jury to help in the investigation into Trump and his alleged attempt to interfere with the outcome of the 2020 presidential election in Georgia.
The special grand jury spent months hearing from dozens of witnesses ranging from Sen. Lindsey Graham (R-S.C.) to Georgia Gov. Brian Kemp. Rudy Giuliani, who was indicted alongside Trump on Monday, was also called as a witness.
A judge released part of that grand jury's final report in February.
Willis on RICO
Willis is considered an expert in RICO, Georgia's racketeering law, after successfully prosecuting one of the state's largest criminal cases to prove a cheating scandal in the Atlanta Public School System in 2015.
Violating RICO (the Racketeer Influenced and Corrupt Organizations, ACT) is among the charges Trump faces.
Willis is also using the law to prosecute gang cases, including one centered on Atlanta rapper Young Thug.
Editor's note: This article has been updated with details of Trump's indictment.
Go deeper