Judge takes aim at Trump in rejecting bid to halt Georgia probe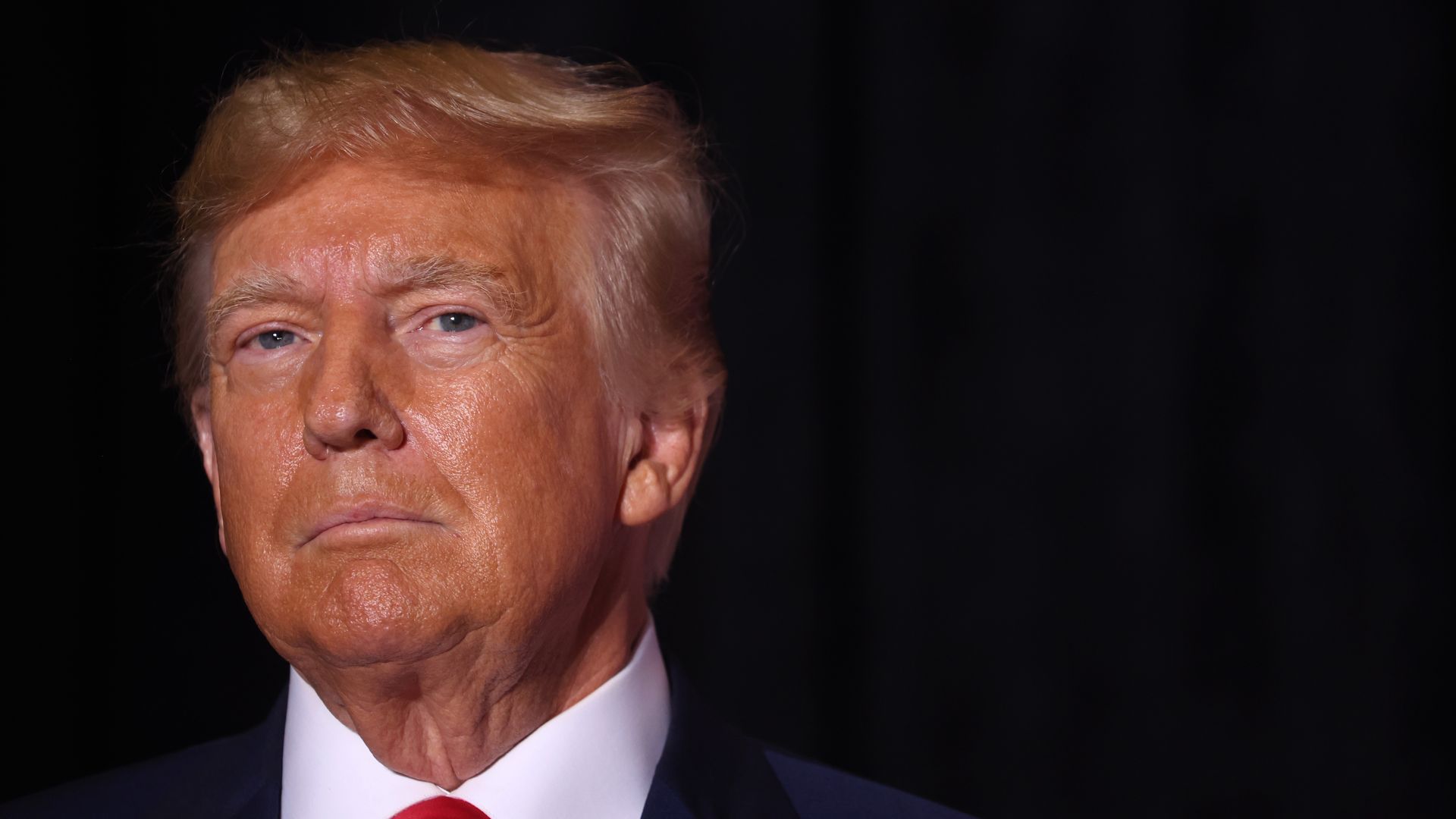 A Georgia judge emphatically rejected Monday former President Trump's bid to halt an investigation into alleged criminal efforts to overturn the 2020 election results.
Driving the news: Fulton County Superior Court Judge Robert McBurney said in his ruling that Trump didn't have the legal standing to have evidence thrown out or disqualify Fulton County District Attorney Fani Willis from the case at "this pre-indictment phase of the proceedings."
McBurney said the claims from Trump and Cathy Latham, a Republican "alternate elector" named by prosecutors as an investigation target, were "insufficient."
While "being the subject (or even target) of a highly publicized criminal investigation is likely an unwelcome and unpleasant experience, no court ever has held that that status alone provides a basis for the courts to interfere with or halt the investigation," the judge added.
Of note: McBurney appeared to reference efforts by the Trump campaign to capitalize off the former president's legal woes in a foot note to his rejection of claims of injuries.
"For some, being the subject of criminal investigation can, à la Rumpelstiltskin, be turned into golden political capital, making it seem more providential than problematic," the judge said. "Regardless, simply being the subject (or target) of an investigation does not yield standing to bring claim to halt that investigation in court."
The judge advised Trump's attorneys against "burdening" courts with "unnecessary and unfounded legal filings."
What's next: Willis told Atlanta's WXIA-TV Monday prosecutors' "work is accomplished" and they're "ready to go" ahead of an expected charging decisions announcement in the case by Sept. 1.
Read the judge's ruling in full, via DocumentCloud:
More from Axios...
Go deeper