Trump legal fees eclipse second quarter fundraising, reports say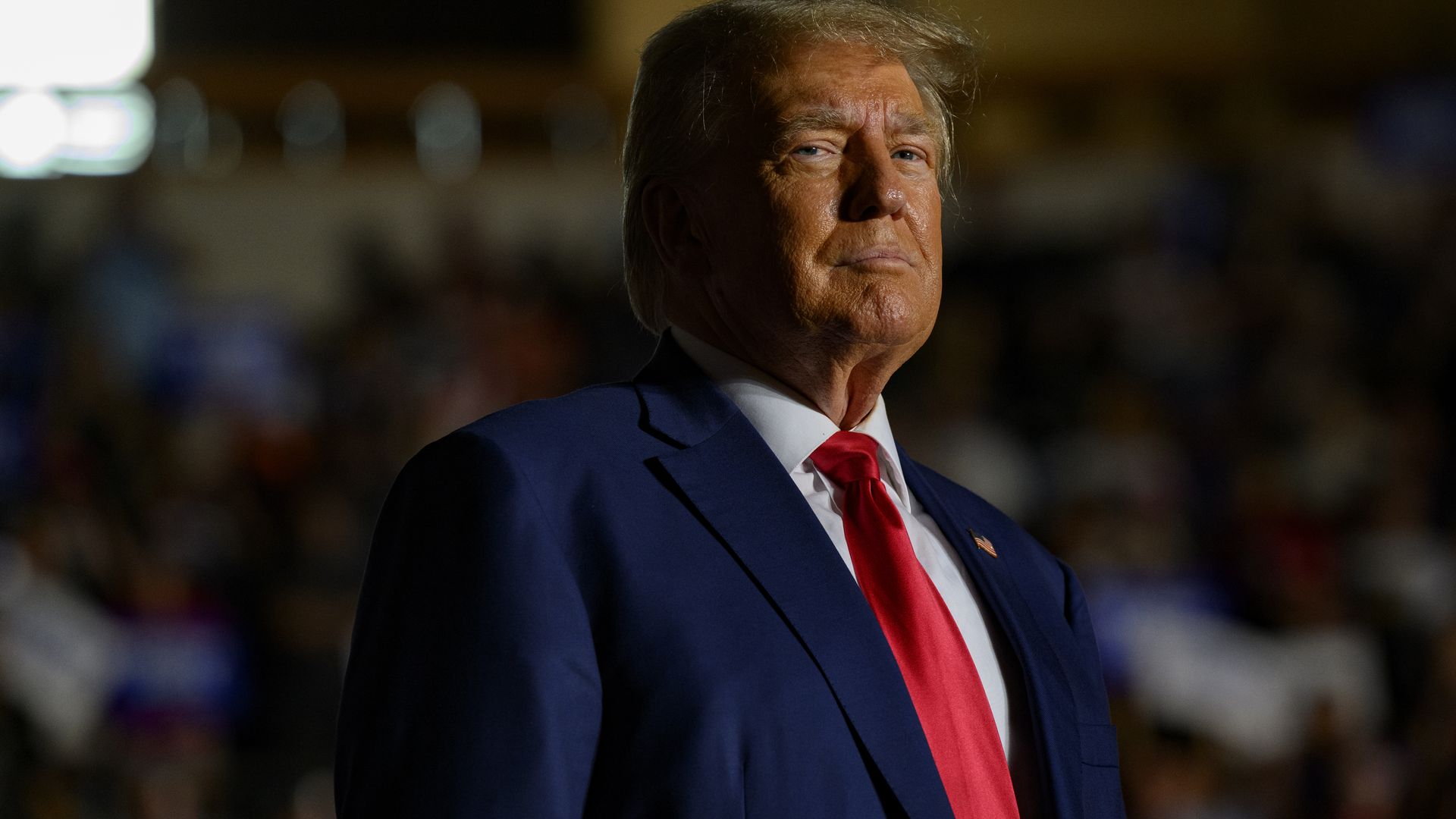 Former President Donald Trump's legal fees continue to mount up as he's potentially facing a historic third indictment, putting further strain on his 2024 campaign, according to multiple reports.
Driving the news: Trump's PAC, Save America, has reportedly paid over $40 million in legal fees so far in 2023; more than the campaign raised during the second quarter of the year.
According to reports from several outlets, an FEC filing that's due tomorrow will list around $40.2 million in legal fees for Trump and some others involved in ongoing cases, including valet Waltine "Walt" Nauta, and his property manager Carlos De Oliveira.
The expenses are the largest incurred so far in Trump's 2024 presidential bid, sources told The Washington Post, the first to report the news.
By the numbers: Earlier this month, the Trump campaign reported $35 million in donations received during the second quarter.
That number was almost double what the former president had raked in during 2023's first quarter -- $18.8 million.
At the time, the fundraising boost was thought to be a result of his indictment for his role in the ongoing classified documents case in mid-June.
In 2022, the campaign spent $16.4 million in legal fees, according to FEC filings, bringing the amount of spending on Trump's court cases to approximately $56.6 million to date.
The Trump campaign did not disclose how much of the $35 million raised went to Save America, but a fundraising appeal cited 90% of donations would go to the campaign and 10% to the PAC, Axios' Erin Doherty reports.
What they're saying: "In order to combat these heinous actions by Joe Biden's cronies and to protect these innocent people from financial ruin and prevent their lives from being completely destroyed, the leadership PAC contributed to their legal fees to ensure they have representation against unlawful harassment," Trump campaign spokesman Steven Cheung told CNN in a statement.
Trump has not publicly commented on campaign fundraising but posted several messages on his Truth Social account Sunday regarding the ongoing probe by special counsel Jack Smith.
Last week, Smith met with Trump's lawyers after the former president was informed he is a target of a grand jury investigation about 2020 election interference.
Meetings like the one between Smith's office and Trump's lawyers can indicate charges are near, though Trump said on Truth Social that "no indication of notice was given during the meeting."
The bottom line: Any charges in the election interference case would likely mean more money is diverted to legal fees as the 2024 election moves closer to primary season and GOP candidates rush to qualify for the first debate next month in Milwaukee, Wisconsin.
Go deeper