Trump's fear of "flippers"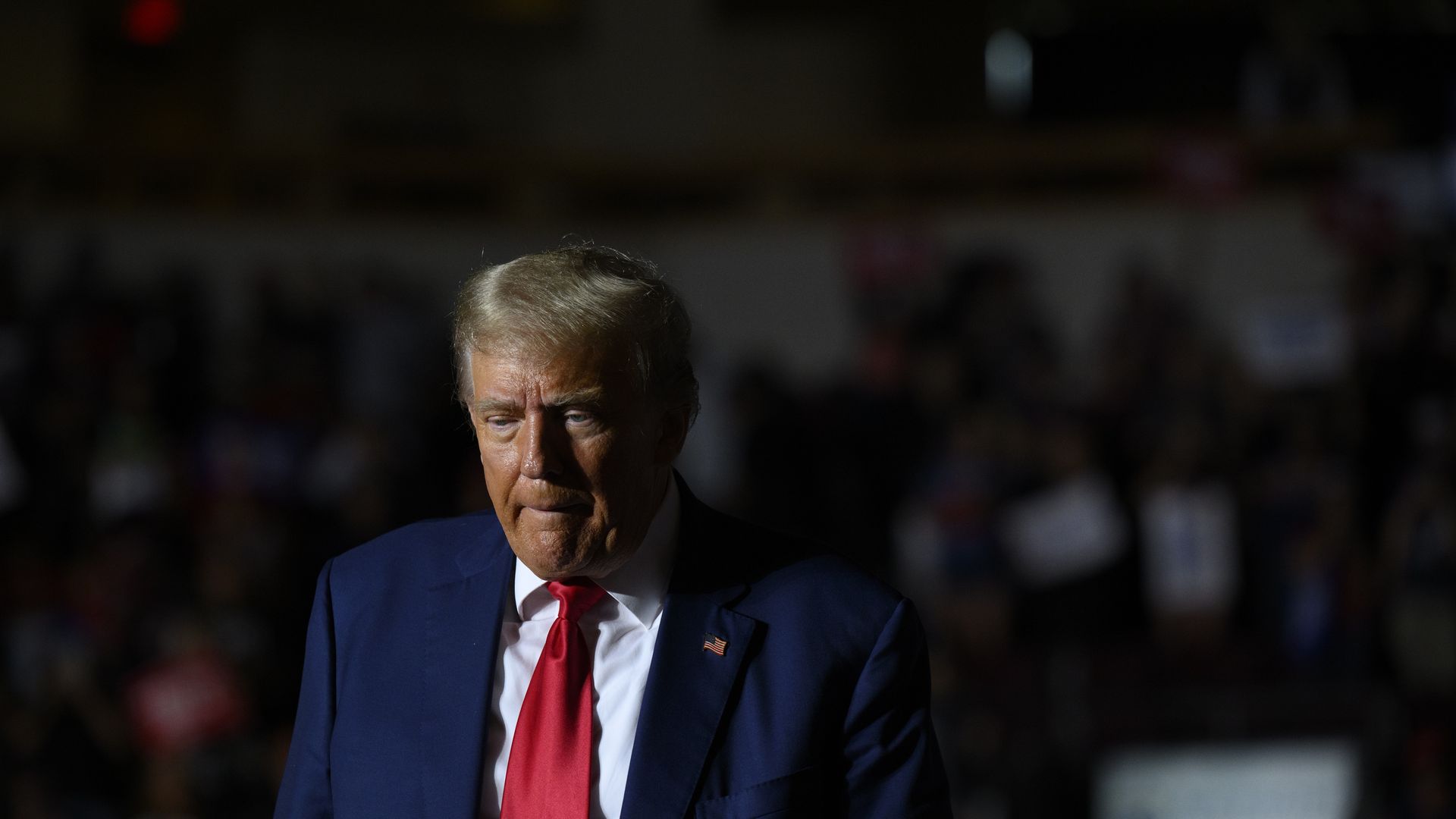 Former President Trump's new legal defense fund for aides and employees may double as both an act of benevolence and a potential insurance policy against a practice he has long loathed: flipping.
Why it matters: New federal charges against Trump — who once said cooperating with prosecutors in exchange for leniency "ought to be illegal" — rely in large part on the testimony of a Mar-a-Lago employee who allegedly was asked to delete surveillance footage subpoenaed by investigators.
Driving the news: The superseding indictment unveiled Thursday in Trump's classified documents case ensnared a new defendant — Mar-a-Lago property manager Carlos De Oliveira — in addition to longtime Trump valet Walt Nauta.
The indictment alleges that in June 2022, De Oliveira pulled aside another Mar-a-Lago employee — identified in media reports as IT staffer Yuscil Taveras — and asked for their conversation to remain private.
In a scene the indictment describes in remarkable detail, De Oliveira allegedly told Taveras that "the boss" wanted the server housing surveillance footage to be deleted — a request Taveras allegedly said he could not help with.
The intrigue: Taveras received a target letter after Trump and Nauta were indicted last month — prompting him to meet with investigators and provide new information about De Oliveira and the alleged cover-up, CNN reports.
Between the lines: Taveras may have cooperated, but there's no indication that Trump's co-defendants — whose legal expenses have so far been covered by Trump's Save America PAC — intend to flip.
Two weeks after the FBI searched Mar-a-Lago last August, the indictment alleges Nauta called another unidentified Trump employee and said words to the effect of, "someone just wants to make sure Carlos is good."
The Trump employee allegedly told Nauta that De Oliveira was loyal and would not do anything to affect his relationship with the former president.
That same day, Trump allegedly called De Oliveira and said he would get him an attorney.
What they're saying: "In order to combat these heinous actions by Joe Biden's cronies and to protect these innocent people from financial ruin and prevent their lives from being completely destroyed, a new legal defense fund will help pay for their legal fees to ensure they have representation against unlawful harassment," a Trump spokesman said in a statement.
The big picture: The threat of cooperating witnesses isn't just confined to Trump's classified documents case.
Trump's longtime fixer-turned-antagonist Michael Cohen is expected to be the key witness in the former president's hush-money trial in Manhattan, scheduled to begin March 25.
Former White House chief of staff Mark Meadows' cryptic silence after his testimony to the grand jury investigating Jan. 6 — which is expected to hand up indictments as soon as this week — has stirred fears within Trumpworld that he's a "rat," Rolling Stone reports.
The bottom line: It's not unusual for campaigns to pay for their staff's legal costs, but prosecutors appear to see potential conflicts of interest in Trump's dealings with witnesses.
"I know all about flipping — 30, 40 years I have been watching flippers," Trump said in 2018, when Cohen pleaded guilty to campaign finance violations.
"If you can say something bad about Donald Trump ... most people are going to do that."
Go deeper