Trump's potential Georgia trial could be first one televised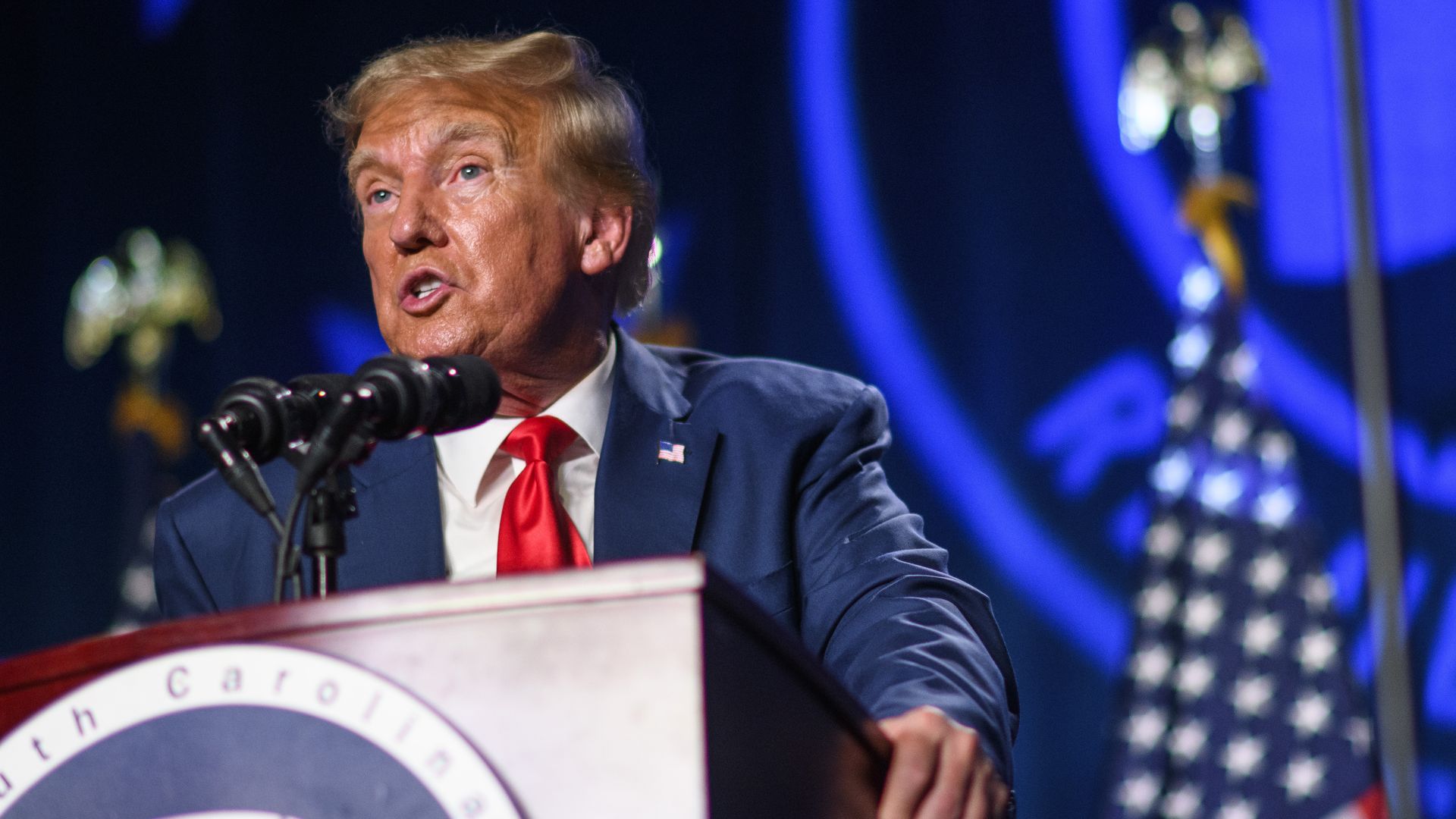 For those hoping to watch any of the historic legal proceedings against former President Trump on live television, the only option might be a potential case in Georgia.
Why it matters: If Trump is charged as part of the state-level election interference probe, the public could hear and see evidence against him — intensifying potential political repercussions for the GOP presidential frontrunner.
State of play: Georgia law requires that cameras be allowed during judicial proceedings with a judge's approval. Cameras are seen as an important aspect of transparency.
A judge would need a compelling reason — such as a juvenile victim or witness — to bar them, per Atlanta News First. Neither are likely to apply.
Under Georgia's rules, the public could be able to watch Trump's potential arraignment — as well as an entire potential criminal trial, per NBC News.
That's not been the case in federal and New York courts, where Trump's other indictments have taken place.
Context: Although a handful of photos have flurried around Trump's court appearances so far, no video has been allowed inside the court rooms.
Trump has pleaded not guilty to state charges in a hush-money case in New York as well as federal charges in a classified documents case and a separate election conspiracy case.
The big picture: Trump already faces a busy courtroom calendar during an election year and has already made his legal peril a centerpiece of his campaign.
Of note: Despite mounting legal woes, Trump continues to dominate the polls.
His campaign reported $35 million in donations in the second quarter of 2023, nearly double what it raked in during the first quarter.
The public's attention to his legal drama has also declined with each subsequent indictment.
Zoom out: Fulton County District Attorney Fani Willis' investigation of the 2020 election has spanned two years and has involved testimony from dozens of witnesses.
Willis, who has kept her plans quiet, has said charging decisions over the county's 2020 election probe could come by September.
Go deeper: Why Georgia's case against Trump could be so damaging
Go deeper