Troubled Georgia jail set to make history as first to take Trump's mug shot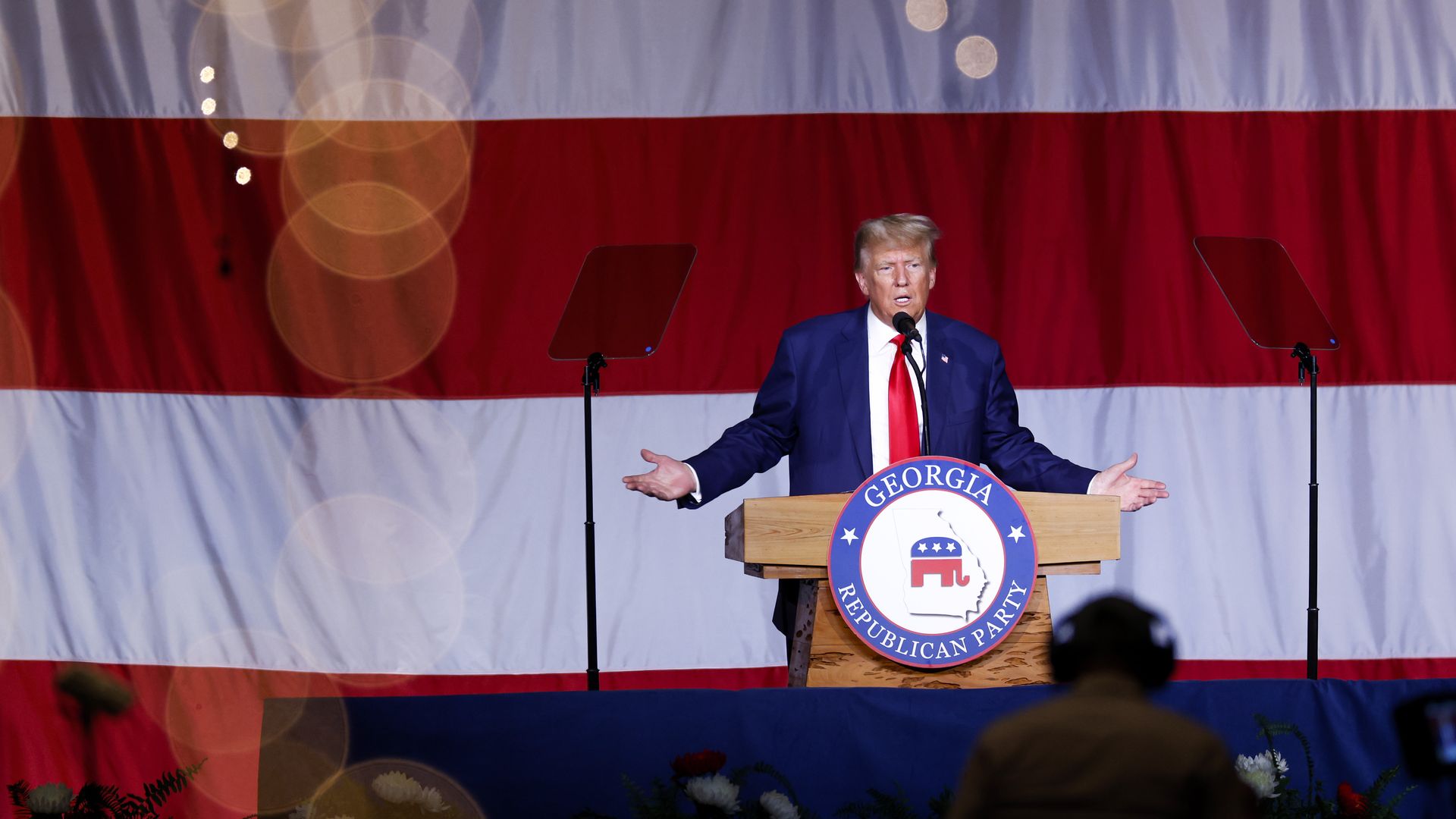 The Fulton County jail in Georgia could make history in the weeks ahead as the first institution to ever take a U.S. president's mug shot.
Driving the news: The local sheriff's office says it expects to book all 19 of those indicted this week on election-related charges — including former President Trump — at the notorious detention center, the Atlanta Journal-Constitution reported.
The big picture: Trump has thus far avoided having his mug shot taken in his three other cases.
Why it matters: Trump and other powerful figures included in the indictment now face the prospect of being processed at a rough and overcrowded jail in Atlanta.
Those figures include former White House chief of staff Mark Meadows and former New York City mayor Rudy Giuliani — who as a federal prosecutor went after mobsters under the same type of racketeering law.
Context: The Fulton County jail, known among locals as "Rice Street," has been plagued with reports of dangerous conditions and detainee deaths.
In July, the U.S. Justice Department announced an investigation into conditions at the jail following the death of Lashawn Thompson, who was found covered in bugs and filth.
"It's miserable. It's cold. It smells. It's just generally unpleasant," longtime defense attorney Robert G. Rubin said of the jail, per the New York Times.
Officers are being prosecuted for using excessive force at the jail as well, the DOJ said.
Between the lines: Trump's Georgia trial is also the first one that could be televised, as Georgia law requires cameras be allowed during judicial proceedings with a judge's approval.
A judge would have to be presented with a compelling reason to bar cameras.
Reality check: An official mug shot could also be a boon to Trump's reelection campaign.
What's next: District Attorney Fani Willis proposed a Mar. 4 start date for the Georgia trial, meaning it would start one day before Super Tuesday, when many U.S. states hold primary elections.
The arraignment should take place the week of Sept. 5, Willis said in the court filing.
Go deeper