Georgia sheriff on Trump probe: "We'll have a mugshot ready for you"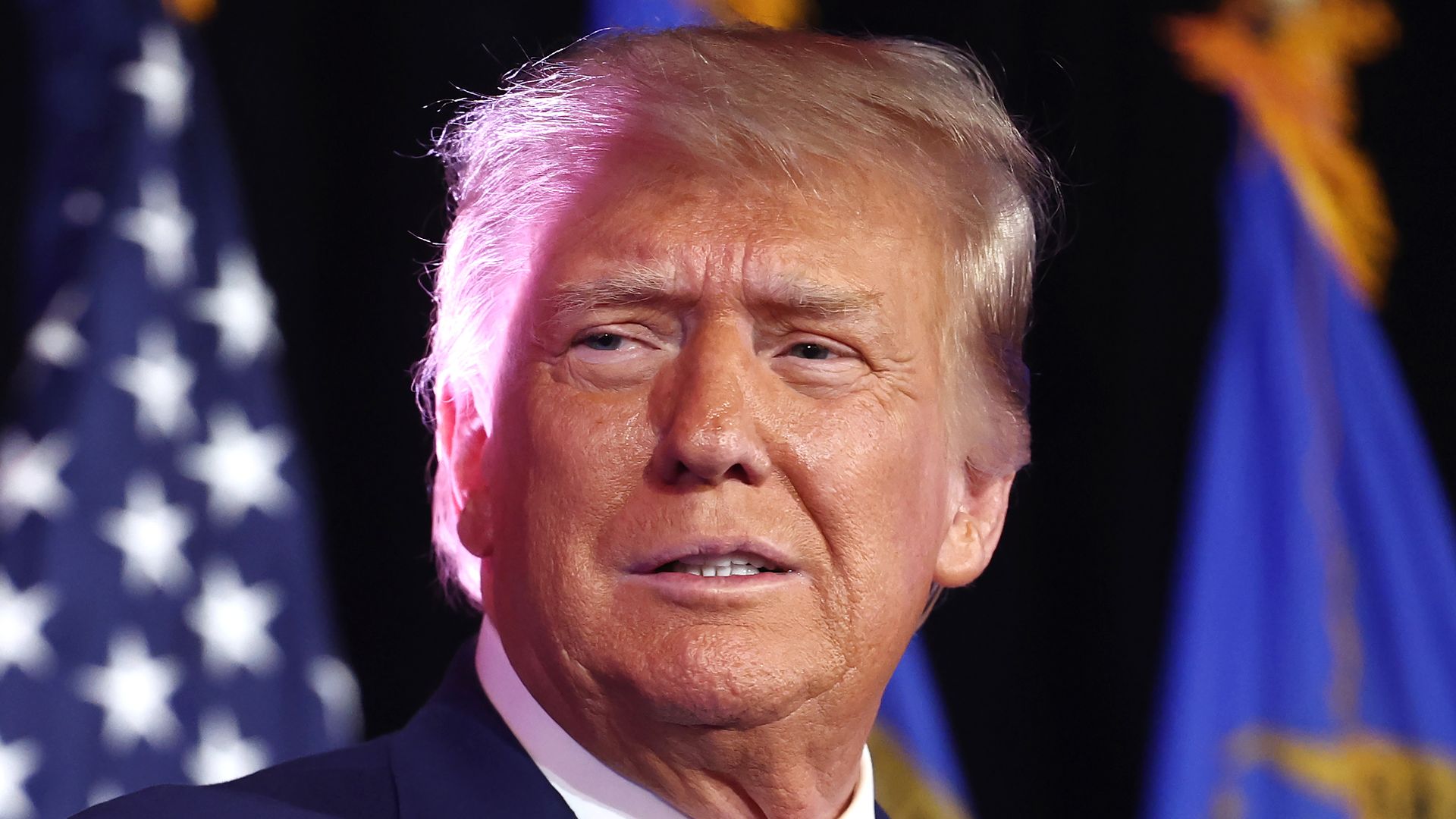 Former President Trump will have his mugshot taken if he's indicted over Fulton County's investigation into alleged criminal efforts to overturn the 2020 election results in Georgia, county Sheriff Pat Labat said to local media.
Why it matters: Though Trump has been indicted three times and arraigned twice, he has not yet had a booking photo taken.
Trump is set to have his third arraignment in federal court on Thursday afternoon after a D.C. grand jury charged him with conspiracy to defraud the U.S. and other counts over alleged efforts to overturn the 2020 election.
He's not expected to have his mugshot taken but will likely be fingerprinted again.
What they're saying: Labat told ABC-affiliate WSB-TV on Tuesday that Trump will be treated as anyone else accused of a crime in the county, which would include a booking photo.
"Unless somebody tells me differently, we are following our normal practices, and so it doesn't matter your status, we'll have a mugshot ready for you," Labat said.
He added that the Fulton County Courthouse is preparing for the possibility of Trump's indictment.
Worth noting: Even though Trump has not been asked to take a mugshot in his earlier legal proceedings, his campaign has been using fake mugshots in its fundraising campaigns and merchandise.
The big picture: Fulton County District Attorney Fani Willis said earlier this year that charging decisions over the county's 2020 election probe will be announced between July and early September.
Go deeper: Trump indictment alleges 5-part plot to overturn election
Go deeper