Subscribe to Axios NW Arkansas
Get smarter, faster with a daily look at the biggest stories in NW Arkansas
Crystal Bridges Museum of American Art is at extreme risk of flooding in the next 15 years, according to Flood Factor.
The website, developed by First Street Foundation, is designed to help the public learn more about flood risk in their areas.
Last year, the estimated number of violent crimes in Arkansas spiked to its highest level in more than three decades. In fact, it exceeded the national rate for the 16th straight year, according to recent FBI statistics.
Behind the trend: Social and economic changes sparked by the pandemic likely contributed to the spike in violent crime nationwide, legal experts tell Axios' Russell Contreras.
Zoom in: Population growth in the state's small cities — like Conway and Jacksonville — is likely a contributing factor to rising rates too, Grant Drawve of the University of Arkansas tells us.
Designs are in the works for Bentonville Public Library's expansion.
Why it matters: Bentonville residents want more out of the library. About 77% of Bentonville voters approved $4.97 million for the library in the April bond election.
Details: Site plans show a 28,555-square-foot addition to the existing 38,500-square-foot building — as well as some outdoor program space.
Feedback from the library staff and the public indicated large meeting room space is needed, Kristilyn Vercruysse of MSR Design said last week at a library meeting.
A community hub will have resources for local events and social services.
The design team is also looking to incorporate into the plans more study rooms, an activity room for all ages, more space for genealogy and makerspace.
The idea is to have spaces be as multifunctional as possible, Vercruysse said.
1 cool thing: Expect the library to embrace the arts and cycling communities. It will have a gallery space highlighting local artists, plenty of bicycle racks and outdoor space with drinking fountains for cyclists.
What's next: Construction could start as soon as early 2023 and will likely take 16 months.
Go deeper: Read the full library needs assessment here.
Flashback: The Fayetteville Public Library completed a major expansion earlier this year. Read about it here.
Worth here with a few thoughts and pics from yesterday's World Cup Cyclo-cross held in Fayetteville.
My thought bubble: This may be the most underrated sport in the U.S.
Yes, it rained. And yes, it was muddy, and yes even a little cold at the end.
But this is a good, fun time for all ages. There's drama, showmanship, fierce athletic grit, and my oh my, can these women and men ride bikes.
There's a level of camaraderie among those watching I haven't seen in another sport. It was probably the mud.
As I heard one spectator shout at the end of the last race: "We should do this every Wednesday!"
The bottom line: Start planning now to attend the 2022 Union Cycliste Internationale World Championship held in Fayetteville Jan. 28–30.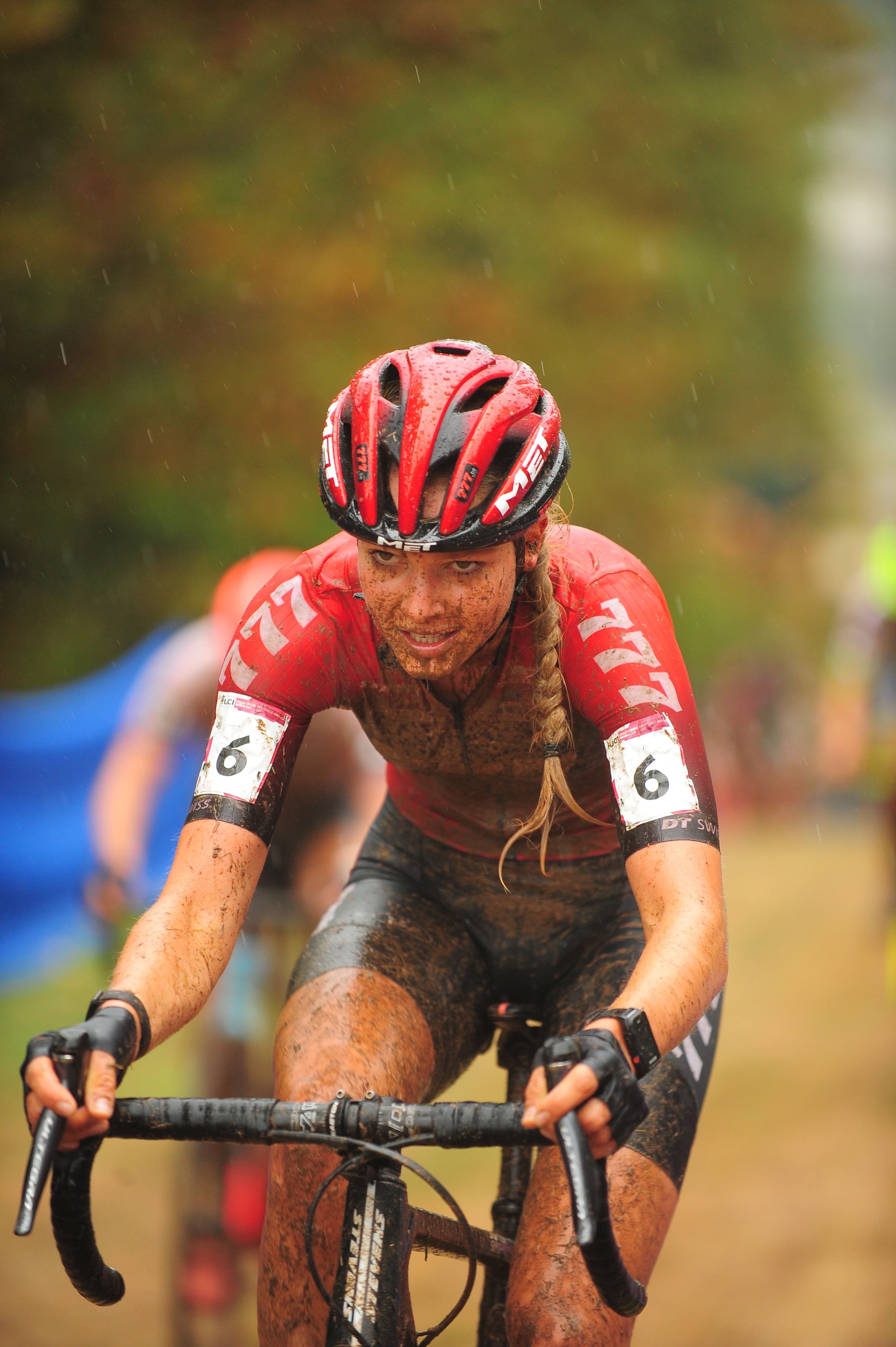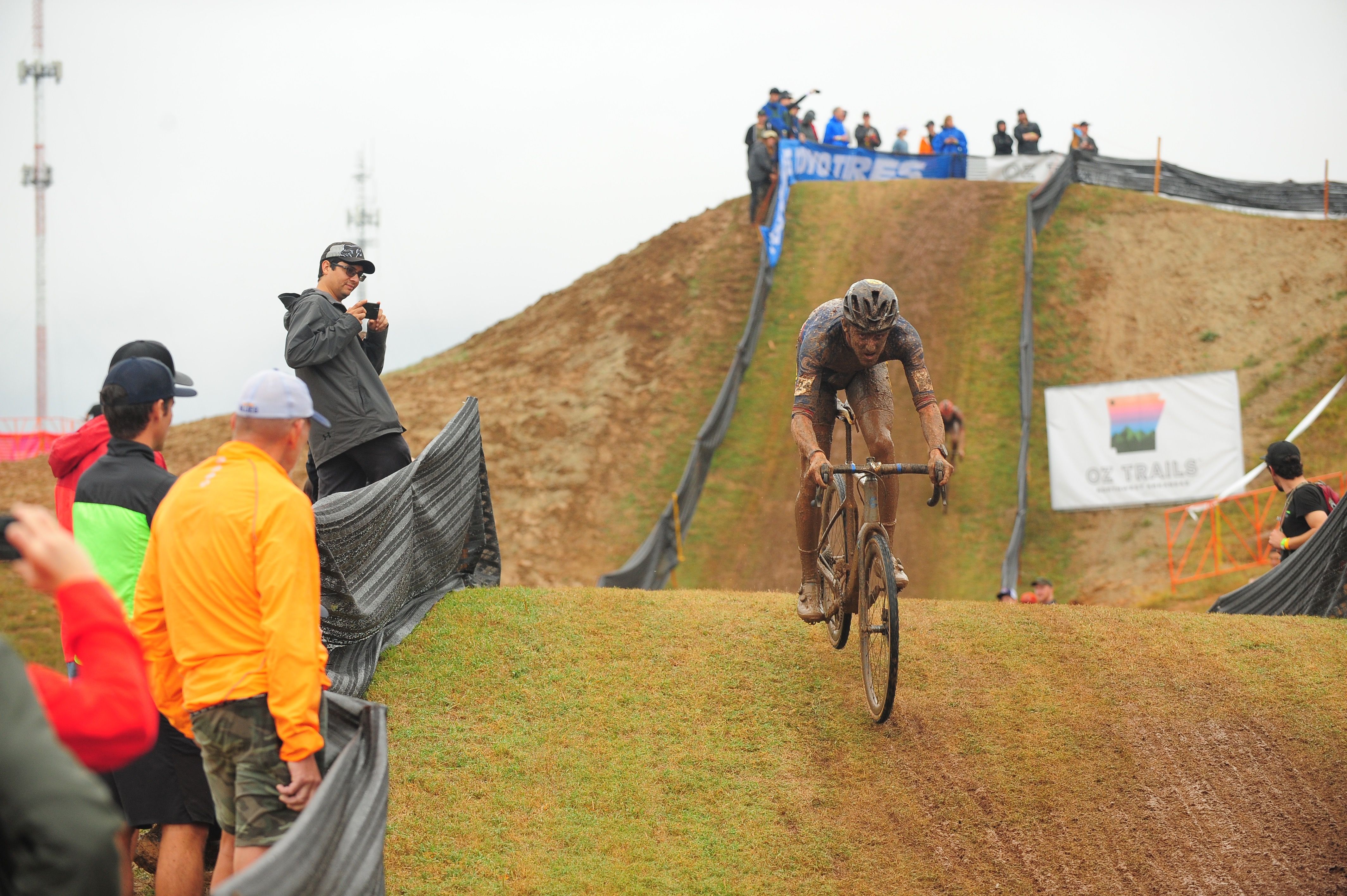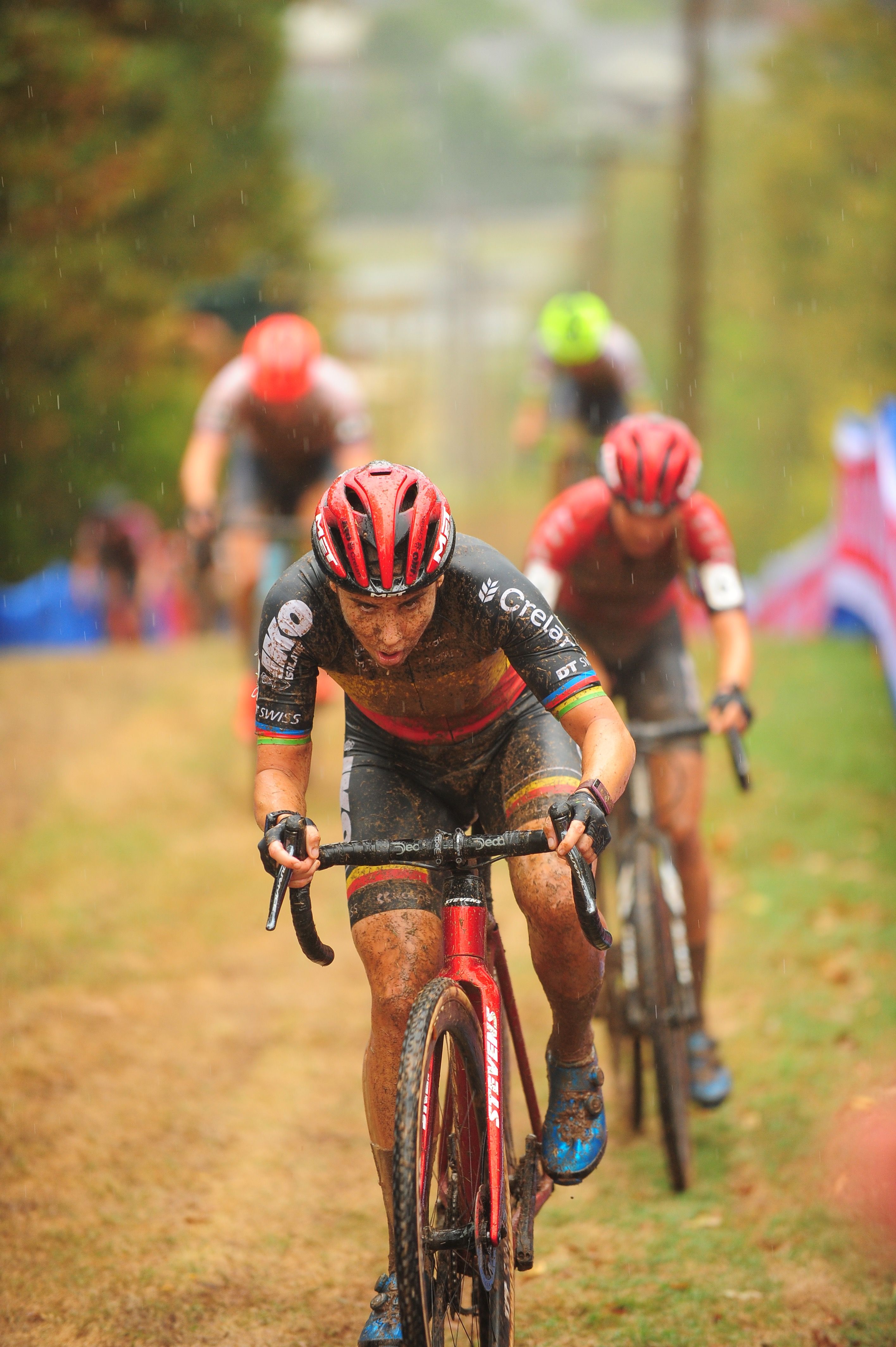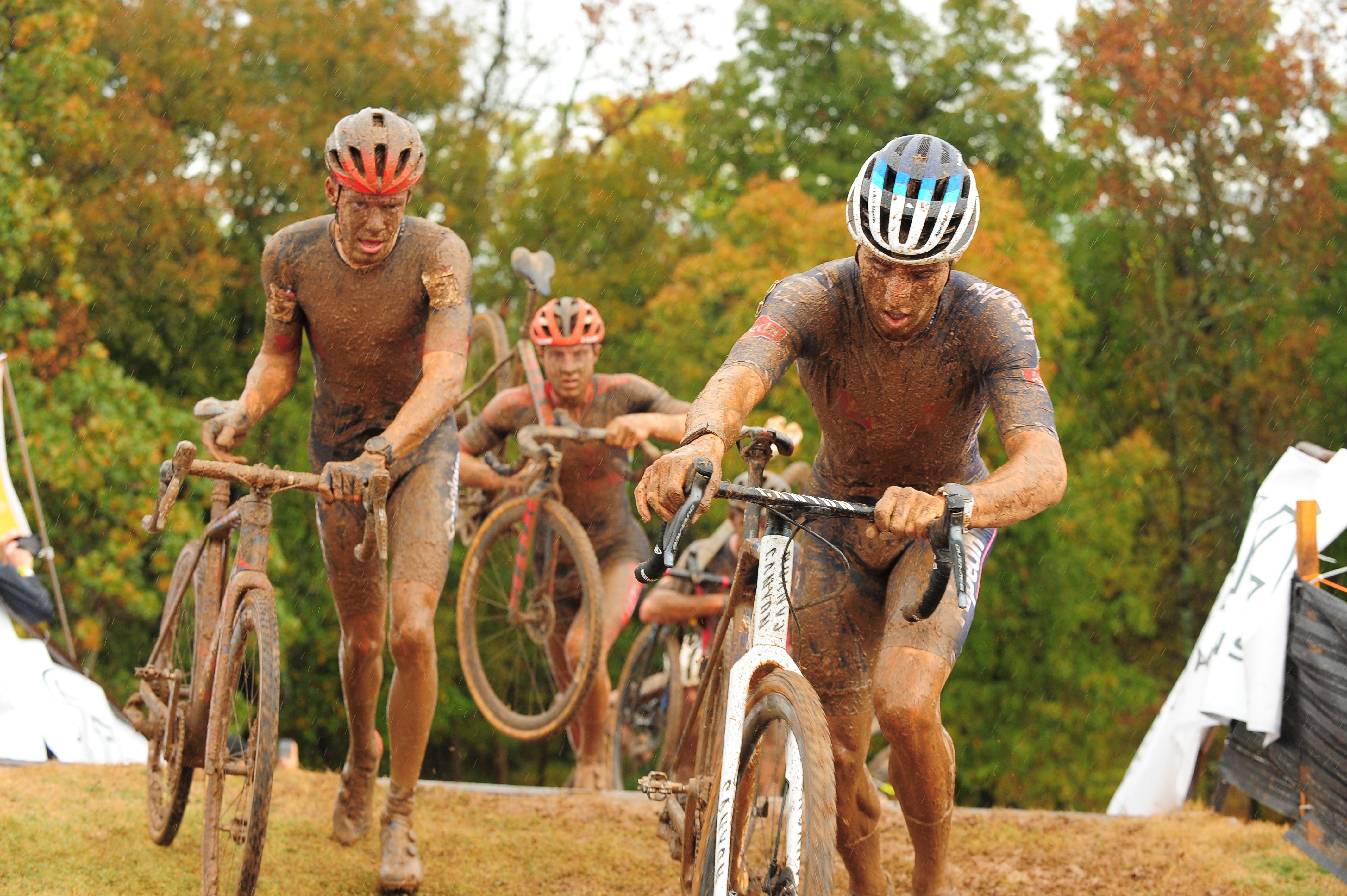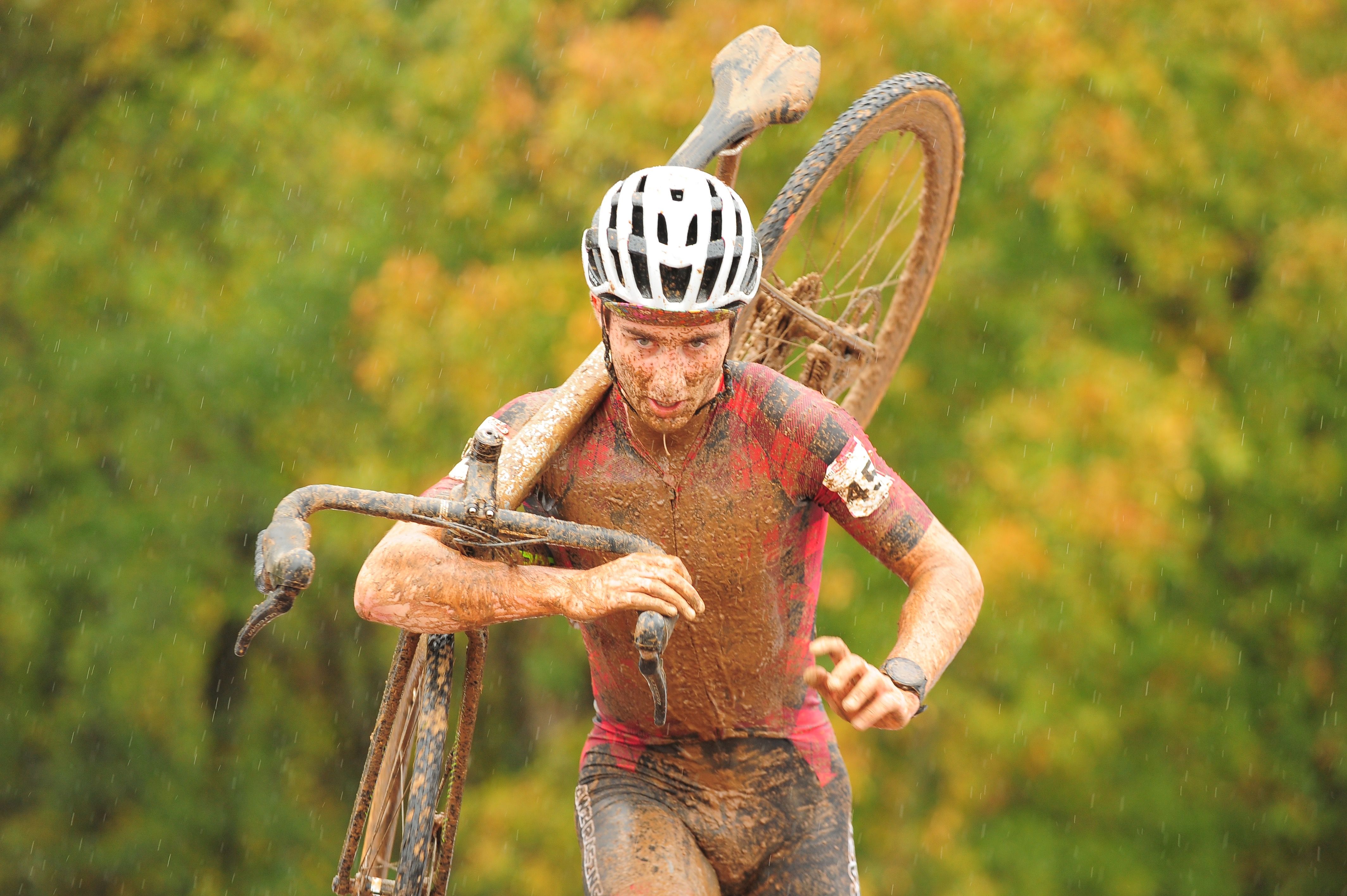 Arkansas buildings and infrastructure are at increased risk of flooding — severe enough to knock them offline in the next 30 years, a new study finds.
Of the state's 75 counties, 71 will have increases in flood risk during that time, though changes will mostly be below 1%.
Pope County, which borders the Arkansas River, will see the largest increase at 2.6%.
What's happening: The study is the first national inventory of flood risk that takes into account climate change-driven increases in sea levels and heavy precipitation events at the community level.
Researchers include homes, commercial property, critical infrastructure (like fire and police stations) and social infrastructure (like churches) in the calculations.
Why it matters: The report, from the First Street Foundation, has a warning for communities of all sizes: the U.S. isn't ready for the climate of today — let alone the extreme weather and climate events coming in the next few decades, writes Axios' Andrew Freedman.
Specifically, during the next 30 years as the climate continues to warm, the flood risk situation will grow more dire, the report warns.
Zoom out: About 25% of critical infrastructure in the U.S. and about 2 million miles of road are currently at risk of being made unusable due to flooding.
Nearly a million commercial properties, 78,000 social infrastructure facilities, and 12.4 million residential properties also have "operational risk," according to the analysis.
Over the next 30 years, an additional 1.2 million residential properties and 2,000 pieces of critical infrastructure will also be at risk of becoming inoperable.
Zoom in: Here's a look at the Arkansas cities with the highest proportion of risk of becoming inoperable due to flooding:
Helena-West Helena — 66.7% of its infrastructure.
Clarksville — 47.4% of its social infrastructure.
Rockwell — 44.2% of its roads.
North Little Rock — 26.7% of its residential and 51.8% of its commercial properties.
Of note: All of these cities are adjacent to large bodies of water.
The bottom line: The report warns the severity and frequency of flood events increase with a changing environment.
In Arkansas, an additional 1,763 residential properties, 451 miles of roads, 173 commercial properties, 6 infrastructure facilities, and 20 social facilities will be at risk of becoming inoperable.
What's next: The organization is making the new data available to the public via its Flood Factor website.
Researchers hope the data will help spark conversations at the local level.
Several haunted houses are up and running and are here to scare you through Halloween weekend.
About: This year's theme is "Back from the Dead." Proceeds go to the Bentonville Breakfast Lions Club.
Details: 3706 NW Frontage Road in Bentonville. Open this Friday and Saturday, Oct. 22–23 and Oct. 29–31. Tickets are $20–$30
About: The staff says this mortuary-turned-haunted house is too scary for kids under 13 most nights, but it's a little less scary and more "little goblin"-friendly Halloween night and the night before.
Details: 136 E. Main St. in Gentry. Open this Friday and Saturday, Oct. 22-23 and Oct. 29–31. Tickets are $7–$25.
About: Family night is Oct. 28, and this one might be too scary to bring little kids any other night.
Details: 210 N. Main St. in Cave Springs. Open this Friday and Saturday, Oct. 22–23 and Oct. 28–31. Tickets are $20–$50.
About: New addition this year — carriage rides with ghost stories.
Details: 17023 Chamber Springs Road in Siloam Springs. Open this Friday and Saturday, Oct. 22–23 and Oct. 29–31. Tickets are $20. Buy them onsite or here under the date you want to attend.
About: On the outside, you see Lokomotion Family Fun Park. On the inside, you can enter a haunted house.
Details: 4520 N College Ave. in Fayetteville. Open this Friday through Sunday, Oct. 22–24 and Oct. 29–31. Tickets are $13. You can get them inside Lokomotion.
Do you know something we don't know? Email us at [email protected] and tell us if we missed a haunted house in Benton or Washington counties.
Organizations that provide critical services to the LGBTQ+ community in Arkansas may now apply for grants up to $150,000.
Critical services include legal, health, education and advocacy services, as well as other high-demand needs.
What happened: Arkansas LGBTQ+ Advancement Fund was created in June with seed funding of $1 million from the Alice L. Walton Foundation and from Olivia and Tom Walton through the Walton Family Foundation.
Why it matters: A record number of bills targeting trans youth have marginalized transgender people and others identifying as LGBTQ+ who live in the Natural State.
Details: Grants will be made between $25,000 and $150,000. Applicants must be based in Arkansas or have a significant presence in the state.
Program grants will support the costs for initiatives, activities or projects that directly support LGBTQ+ Arkansans.
Impact grants are for Arkansas-based grassroots organizations led by and serving LGBTQ+ communities with an annual operating budget of $150,000 or less.
The first application deadline is Nov. 22. Applications received after the deadline will be reviewed in following grant rounds.
There aren't many dishes that speak to the Arkansas palette more than catfish. (We'll talk about spaghetti and fried chicken some other time.)
The setup: I had a craving for fried and flaky fish, so I headed up to Eat My Catfish, which opened its Fayetteville location in July.
I was hungry, so I ordered a three-piece that comes with two hush puppies for $12.50.
For my sides, I chose fried okra and more hush puppies.
The verdict: The fish was delish, and the hush puppies were doggone good.
The okra should've spent more time in the cooker, IMO.
Pro tip: Try the cocktail sauce for dipping rather than the house tartar.
What to try next time: Fried pies — apple, peach, strawberry, chocolate or coconut.
Details: Eat My Catfish is located at 32 W. Joyce Blvd. in Fayetteville near Party City.
It's open 11am to 8pm on Monday through Thursday, 11am to 9pm on Friday through Saturday and 11am to 2pm on Sunday.