Dating can be expensive, but you don't have to spend a ton of money to have a good time.
Whether you're on a first date or have been together for years, here are some date ideas under $25.
The Bentonville Film Festival is right around the corner, but the organization that hosts the festival is expanding its influence past the annual event.
What's happening: Bentonville Film Foundation became a nonprofit last year and has a year-round office.
It's gearing up to offer professional development to filmmakers, such as workshops on producing and legal contracts, Wendy Guerrero, president of the festival, told Axios.
NWA doesn't lack musical talent, but its musical talent could use some help gaining a national profile. Music industry leaders say they're looking to change that.
What's happening: Austin-based nonprofit Black Fret is working with Bentonville nonprofit House of Songs to give more resources to local musicians and bring more touring musicians to the region for shows.
Craft your best weekend in NW Arkansas. Here are three ideas:
Bentonville First Friday — Free, family-friendly festival with music, food and local vendors. 11am-9pm on Friday, May 6 at the downtown square.
Mother's Day is on Sunday. If you're stumped for ideas on how to celebrate Mom, you've come to the right place.
1. Start with somewhere nice for brunch.
Ella's Table — This spot inside the historic Inn at Carnall Hall on the University of Arkansas campus has fantastic breakfast basics a la carte and not-so-basics, like duck confit potato hash.
Festival season is in full swing, and we are booked and busy in 2022, folks.
Here are the top seven events happening in NWA starting this spring.
What: Music lovers gather for a two-day celebration of bluegrass and progressive roots tunes that include family-friendly activities, local eateries, retail vendors, artist merchandise and live performances.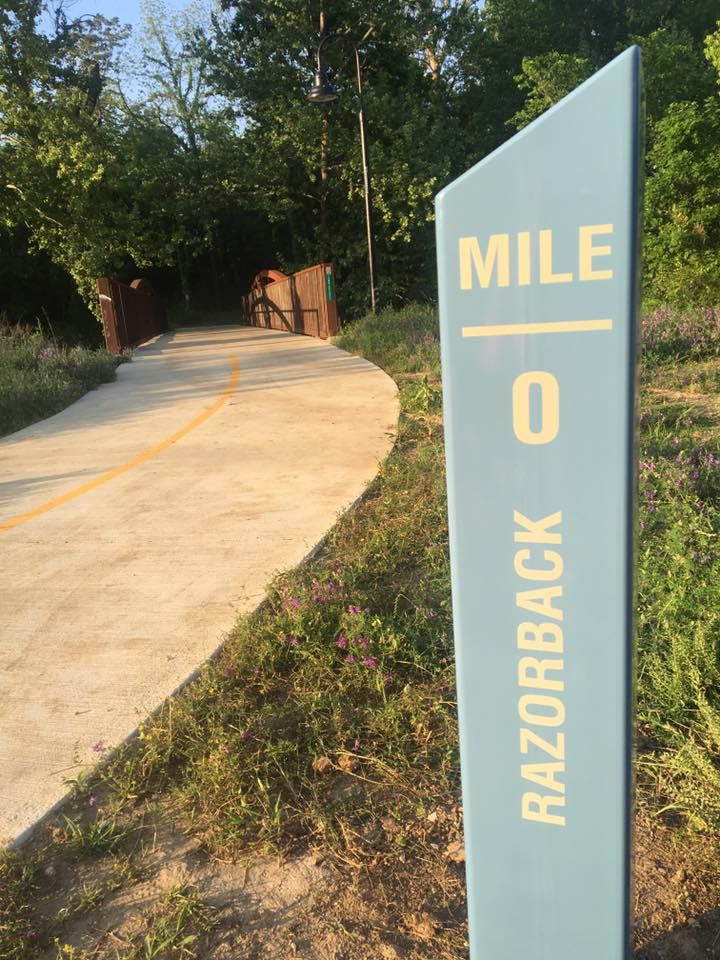 The Razorback Regional Greenway is getting a new look.
What's happening: A series of updates to the trail's brand (it's look, typography, logo and signage) including the wayfinding maps, will be happening all year, according to the Razorback Greenway Alliance.
Safety campaigns sometimes try to scare people straight with negative statistics. But I think playing up the positive is more meaningful.
What's happening: Nicer weather, the start of National Bike Month on Sunday and continued improvements to NWA's trail system mean more foot and bike traffic and more opportunities for accidents.
Get a free daily digest of the most important news in your backyard with Axios NW Arkansas.
🌱
Support local journalism by becoming a member.
Learn more