Mo's Tacos and Churros did the classic restaurant thing: Start as a food truck, build a following, then open a restaurant.
The brick-and-mortar opened at 329 N. West Ave., in November 2019.
Alex's trip to the Boardwalk
I paid my first trip to the recently-opened Boardwalk food truck court in Springdale.
The scene: The Boardwalk is a collection of about a dozen food trucks at 3445 S. Old Missouri Road complete with a covered eating area with picnic tables. It's a cool space for a casual lunch or dinner.
Fayetteville native and serial entrepreneur Suzanne Billings is an international trendsetter.
What happened: In a pandemic pinch, the founder of Noble Graze put her signature charcuterie boards in single-serve mason jars.
If you're hungry and looking to chill in Fayetteville, I've got a food truck tip for you.
Bottle Rocket Subs is a small green trailer parked in a lot next to Puritan Coffee & Beer at 205 W. Dickson St.
The menu: Selections are slim, but there's something to be said about doing a few things exceptionally well versus doing several things mediocrely.
I'll disclose that every pizza-by-the-slice place will forever be compared to a wildly positive experience I had in New York City late one night years ago.
With that out of the way, I can dive into my thoughts on Fayetteville's Dollar Slice Club on Dickson Street.
The schtick: One joins the club via an app and by paying $5 per month (plus tax and a fee; it comes to about $6). Members receive discounts on each order.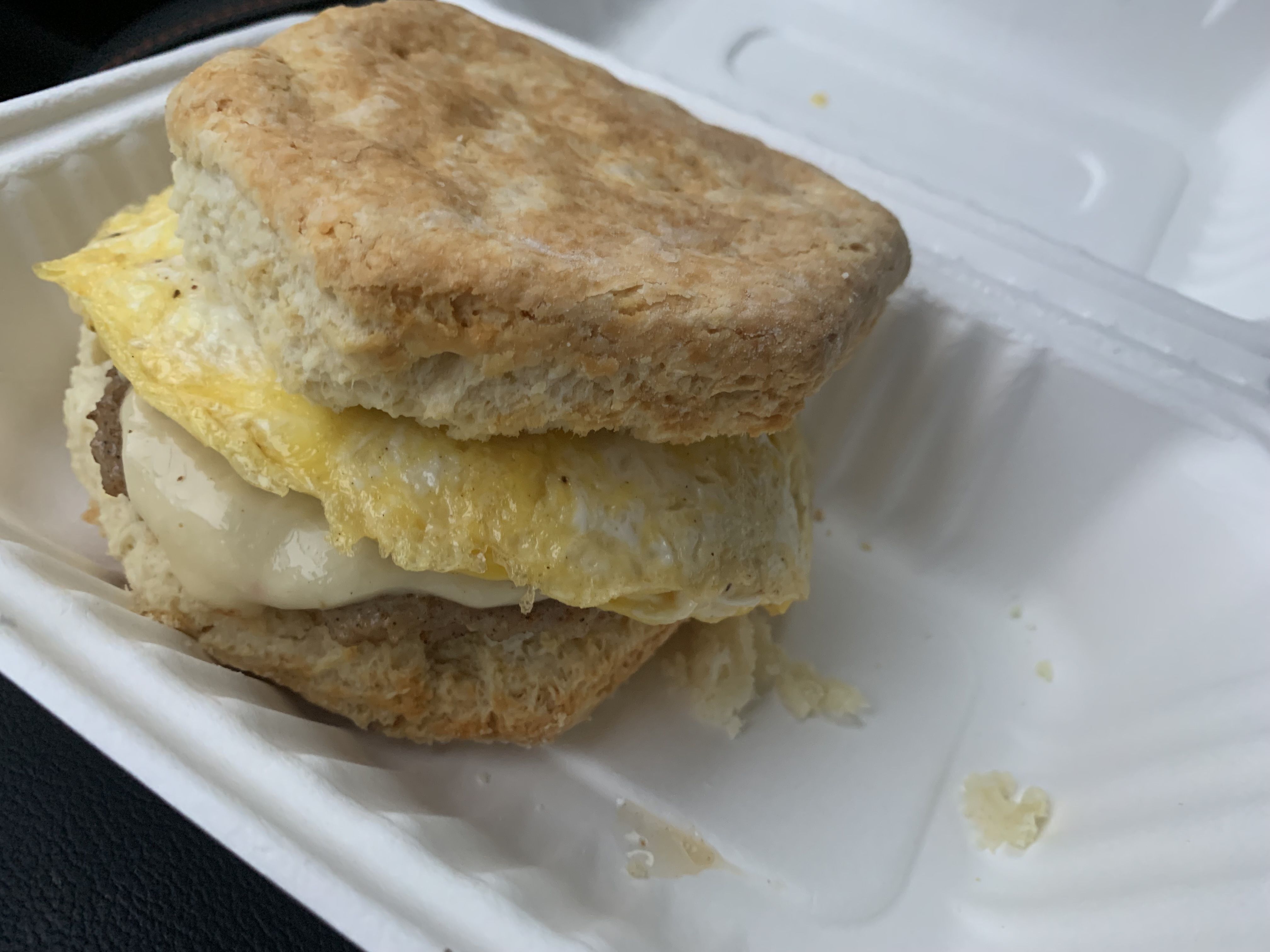 There are new biscuits in town.
What's happening: Delta Biscuit Co., a food truck that moved to Bentonville from Little Rock earlier this month, is serving up serious biscuit breakfast sandwiches.
The menu includes items like the Dr. Jones, a biscuit with fried chicken, bacon jam and pimento cheese.
I don't turn down tacos and margaritas under any circumstance. Naturally, I had to try out the newly opened Bentonville Taco and Tamale Co. on the Bentonville Square.
On the menu: The restaurant serves what it calls "Ark-Mex" — Tex-Mex with Arkansas influences.
Get a free daily digest of the most important news in your backyard with Axios NW Arkansas.
🌱
Support local journalism by becoming a member.
Learn more