Axios Northwest Arkansas
September 28, 2023
Welcome to your Thursday.
☀️ It'll be sunny again today with a high near 90.
Today's newsletter is 705 words — a 3-minute read.
1 big thing: Districts get straight A's for safety
The 10 largest school districts in Northwest Arkansas have posted straight A's for keeping kids safe, according to data compiled by Axios.
It's a vast improvement over last year's analysis, which included two B's, two C's and an incomplete.
Why it matters: Incidents involving firearms on U.S. school campuses are up dramatically in the past two years, according to the K-12 School Shooting Database.
On average, about 21 incidents occurred monthly on school grounds nationwide in 2021. That rose to more than 25 per month in 2022, and it's at about 28.5 per month so far this year.
166 people have been wounded or killed at U.S. schools in 2023.
The big picture: Many people believe that "hardening" schools by increasing security is the best way to keep kids safe.
Between the lines: At least seven laws passed in Arkansas this year allow more guns to be carried by more people in more places.
What we did: Axios polled 10 NWA school districts. Questions were based on five focus areas noted in the 2022 Arkansas School Safety Commission's final report: mental health and prevention; law enforcement and security; physical security; intelligence and communication; and audits, emergency operations and drills.
The survey included two questions for each category.
A single point was given for each tactic in place at a district. A half-point was awarded if a tactic was in progress but not yet active.
The bottom line: The 10 schools surveyed are taking a layered approach to many of the recommendations from the Arkansas School Safety Commission.
Of note: The scores demonstrate how NWA's school districts have implemented best practices, but they don't mean one school is safer than another.
In the interest of keeping kids safe, Axios has opted to not disclose the specific questions or the answers.
2. Event convenes EV makers for e-curious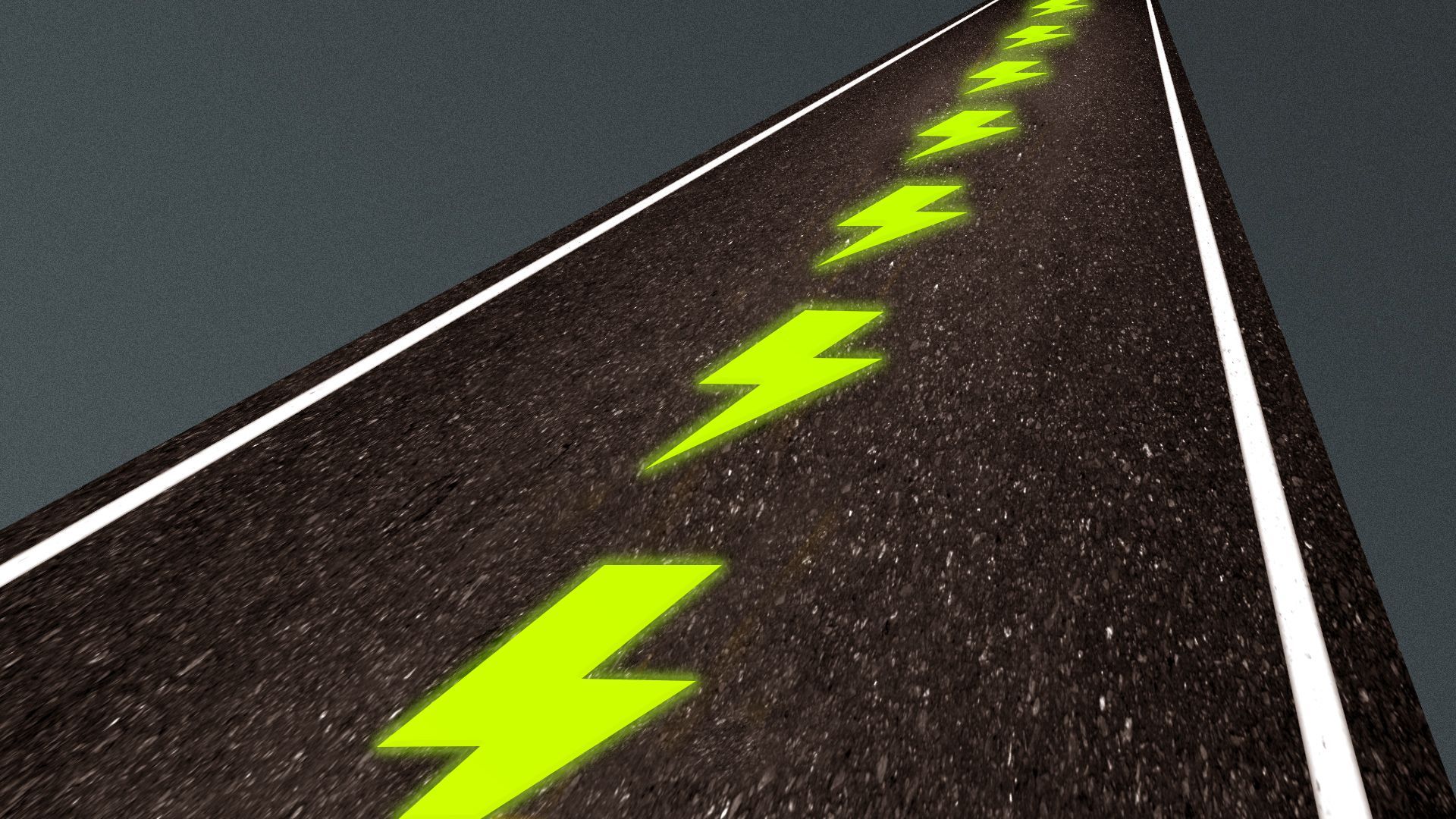 Readers on the fence about buying an electric car or e-bike shouldn't feel alone.
What's happening: The second annual Drive Electric NWA this weekend will provide opportunities to learn about the tech without any pressure to buy.
State of play: Electric vehicles accounted for 2.8% of monthly new-vehicle registrations in Northwest Arkansas in January — up from 1% the same month last year. The Northwest Arkansas Council, which is hosting this weekend's event, says there are more than 2,000 all-electric cars and trucks in Benton and Washington counties.
The state is on its way to having more charging stations — possibly about every 50 miles along our interstates.
Details: Models from Nissan, Ford, Chevrolet, Tesla, Canoo and Rivian will be on hand to view.
Representatives from area electric companies can answer questions about home and roadside charging stations.
People For Bikes, Phat Tire Bike Shop and Pedego Fayetteville will be available to talk about e-bikes and alternative transportation.
Check it out: Drop in from 11am to 4pm Saturday in the parking lot at the Pinnacle Hills Promenade in Rogers.
3. The Benton County Fair is back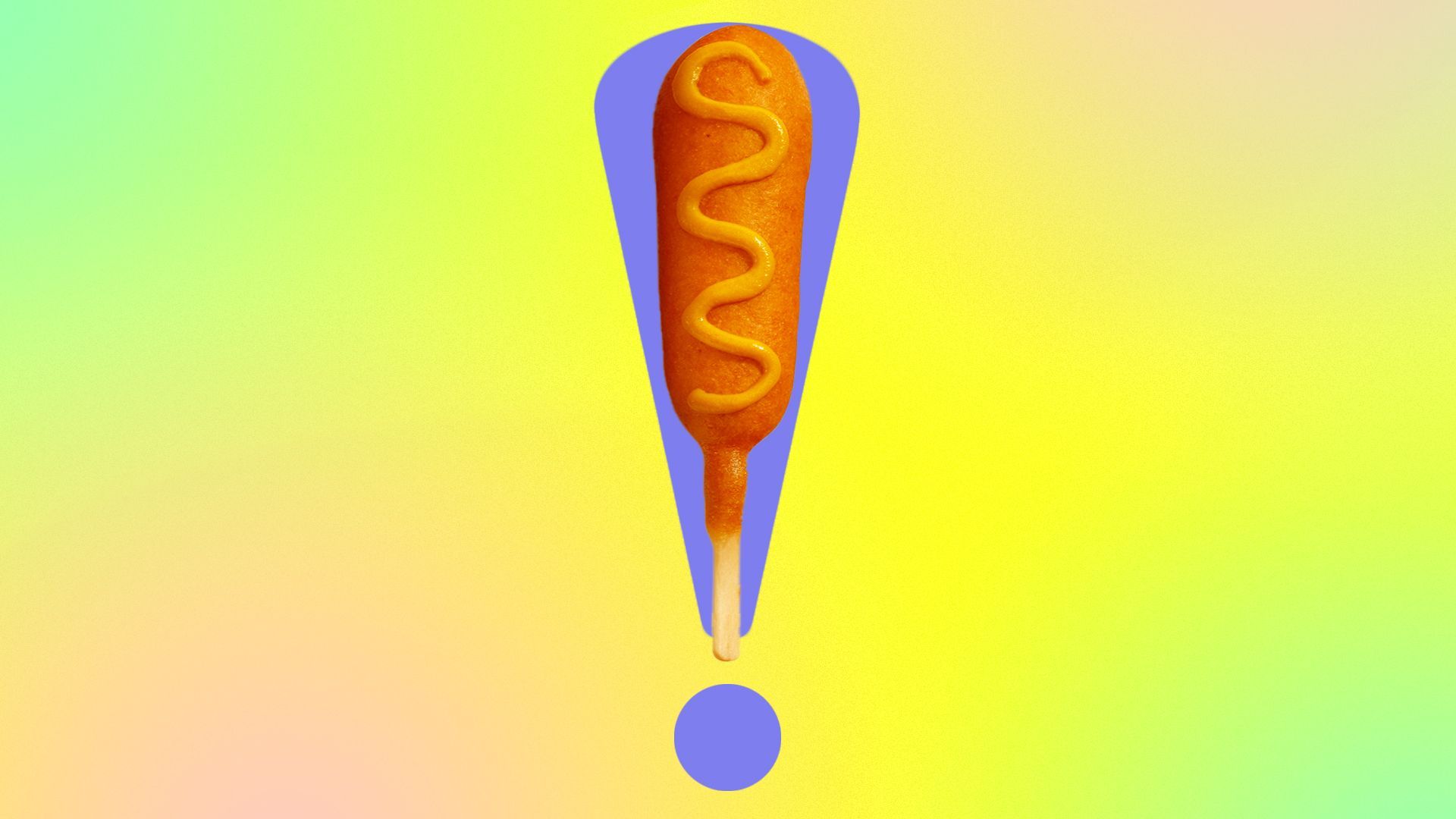 Swing by the Benton County Fairgrounds this week for carnival rides and fair food.
Details: The fair includes live music, including country band Ricochet tonight, artist Heath Sanders on Friday and The Reeves Brothers on Saturday, plus a beer garden each day.
Today's livestock lineup includes lamb and heifer shows.
Go to the fair: 9am-10pm today and 9am-11pm Friday and Saturday; 7640 SW Regional Airport Blvd. in Bentonville.
4. Kitchen Sink: Drops of news
5. Chart to go: We're getting older
Like almost all states, the median age in Arkansas is skewing older.
Context: Decades of lower birth rates and increasing (until recently) life expectancy means older folks make up an ever-larger share of the population, Axios' Emily Peck writes.
Thanks to Fadel Allassan for editing and James Gilzow for copy editing this newsletter.
🍸 Alex is trying something from Pink House Alchemy. More later.
⚾️ Worth is reading the obituary of Arkansas native and Baltimore Orioles Hall of Famer Brooks Robinson.