September 28, 2022
👋 Good Wednesday morning.
Today's weather: Sunny with a high in the low 80s.
🚨 Situational awareness: The Arkansas Senate voted to suspend Sen. Alan Clark (R-Lonsdale) and strip him of seniority until the regular session begins on Jan. 9, 2023. The action stems from a frivolous ethics complaint he filed against Sen. Stephanie Flowers (D-Pine Bluff).
Earlier this year, Clark was found guilty of violating Senate ethics.
Today's newsletter is 737 words — a 3-minute read.
1 big thing: Walmart to offer fertility treatments as a benefit
Walmart is partnering with fertility startup Kindbody to offer family building as an employee benefit under its insurance plan, the company announced Tuesday.
Driving the news: The retail giant's employees will have access to over 30 fertility clinics and in vitro fertilization labs nationwide, starting Nov. 1. Eligible workers also get access to Walmart's surrogacy and adoption benefits.
Zoom in: Arkansas-based employees will get access to a new, state-of-the-art clinic and in vitro fertilization lab in Rogers that will provide virtual, at-home and in-clinic care.
That facility is expected to open later this year.
Of note: Benefits include IVF and fertility testing regardless of sex, sexual orientation, gender identity or marital status, per Walmart.
Why it matters: The expanded benefits aim to help "democratize" fertility treatments.
The big picture: Walmart joins other big employers, including Amazon, in efforts to help employees with adoption or coverage of services such as fertility treatments. More companies are beefing up their benefits packages to lure workers in the tight labor market, and many are adding pricey fertility benefits — such as IVF and egg freezing — to their menu of offerings, Axios' Erica Pandey reports.
In the past, many employers avoided offering fertility benefits because of concerns about the cost, according to a 2021 report from Mercer. But the rise in the number of fertility clinics — and growing demand for their services — is driving the price down, Gina Bartasi, Kindbody founder and CEO, told Axios earlier this year.
97% of employers who provide this coverage say it has not resulted in a significant increase in medical plan costs, per the Mercer survey.
What to watch: Look for fertility services to become a new standard benefit at work.
2. Tyson Foods shuffles exec deck
Tyson Foods announced changes to its leadership team Tuesday, placing a fourth-generation Tyson as its chief financial officer.
What's happening: Stewart Glendinning, former CFO, will become the group president of the company's prepared foods segment. John R. Tyson, who joined the company in 2019 as chief sustainability officer, will serve as CFO while continuing to lead sustainability.
Amy Tu, who has worked as chief legal officer and secretary and executive vice president of global governance and corporate affairs, will also be president of the company's international segment and chief administrative officer.
Context: John R. Tyson is the son of John H. Tyson, chairman of the board of directors, and the great-grandson of the founder, John W. Tyson.
Flashback: The company terminated Chris Langholz as the group president of its international operations in August.
Yes, and: Noelle O'Mara, who previously served as the president of prepared foods, is no longer with the company.
Disclosure: Reporter Worth Sparkman formerly worked at Tyson Foods.
3. Kitchen Sink: Showers of news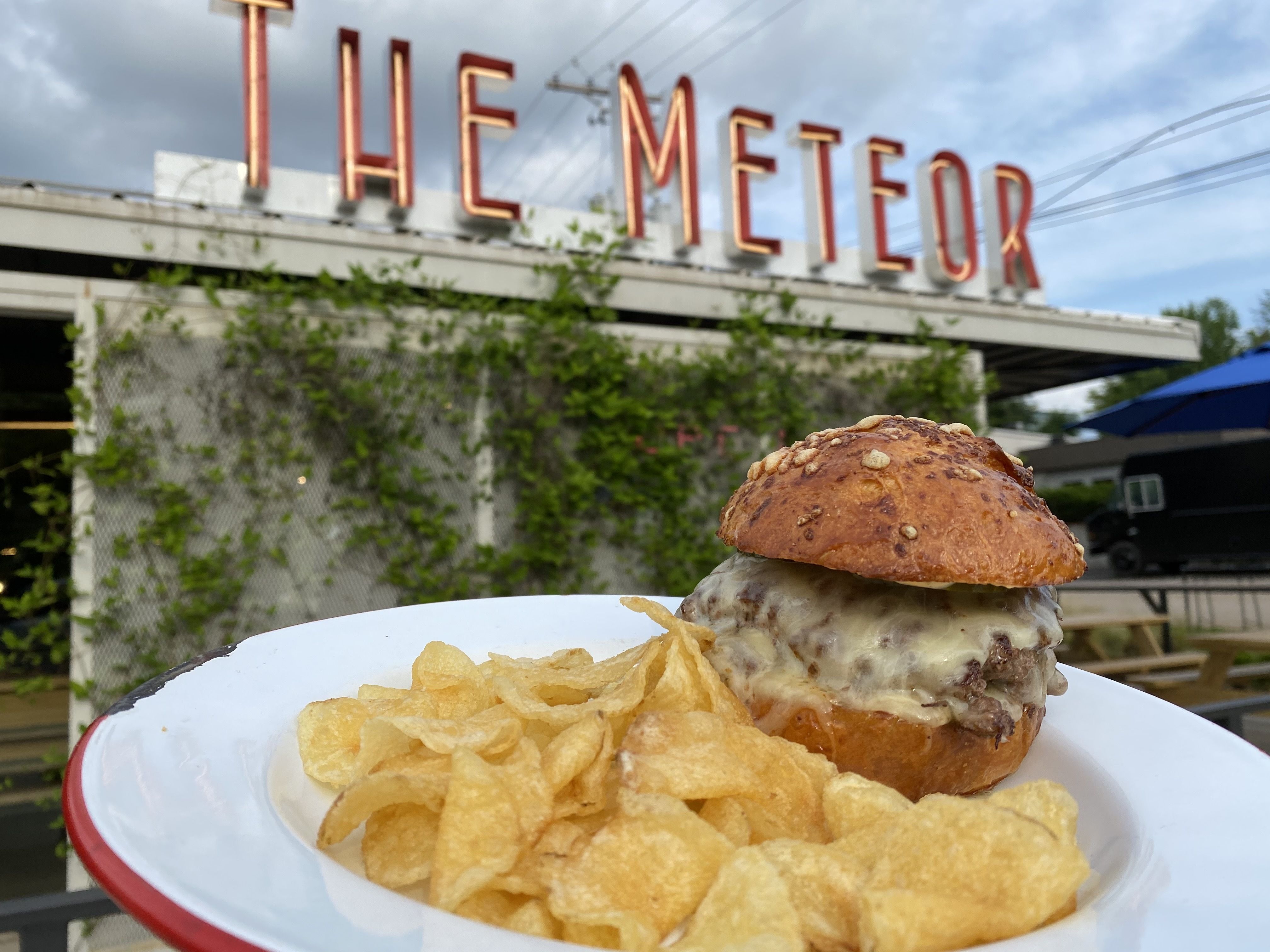 ☄️ Austin-based The Meteor Cafe — which specializes in the trinity of dining, drinking and bike repair — announced it's launching a location in Fayetteville's South Yard, scheduled to open this fall. (Fayetteville Flyer)
🏀 In other Austin-related news, the Arkansas Razorbacks men's basketball team will play the Texas Longhorns in an exhibition game in Austin, Texas, on Oct. 29 at 3pm. (Whole Hog Sports)
🧑‍🏫 The Arkansas Teacher Retirement System's investment value dropped by $1.4 billion in the fiscal year ending June 30 because of declining stock and bond markets. (Arkansas Democrat-Gazette)
⚠️ Fayetteville's planning commission is indefinitely tabling decisions about a proposed 324-unit apartment planned for east of Sain and Front streets because there are unresolved questions about dedicated park land, and developers didn't provide a traffic study in time for review. (Northwest Arkansas Democrat-Gazette)
4. Steve Case: America on the rise
AOL co-founder Steve Case's new book, "The Rise of the Rest," hit bookshelves yesterday. It's a hardcover accompaniment to his long-time passion project spotlighting blooming startup hubs outside of the coastal giants, Axios' Mike Allen writes.
"I write about 29 cities in the book," Case told Allen. "We have visited 43 cities with our [Rise of the Rest] bus tours, and we have VC investments now in 100 cities."
"The key takeaway is it's not just a few cities on the rise, but a few dozen," he added.
Zoom in: Case has invested in AcreTrader of Fayetteville, a startup platform to help broker investments in farmland.
Read more about "Rise of the Rest"
Thanks to Gigi Sukin for editing and Carlin Becker for copy editing this newsletter.
🏝 Alex has the day off.
👩‍💻 Worth is reading about the world of the "worker productivity score."