How Biden and Trump's classified doc discoveries have differed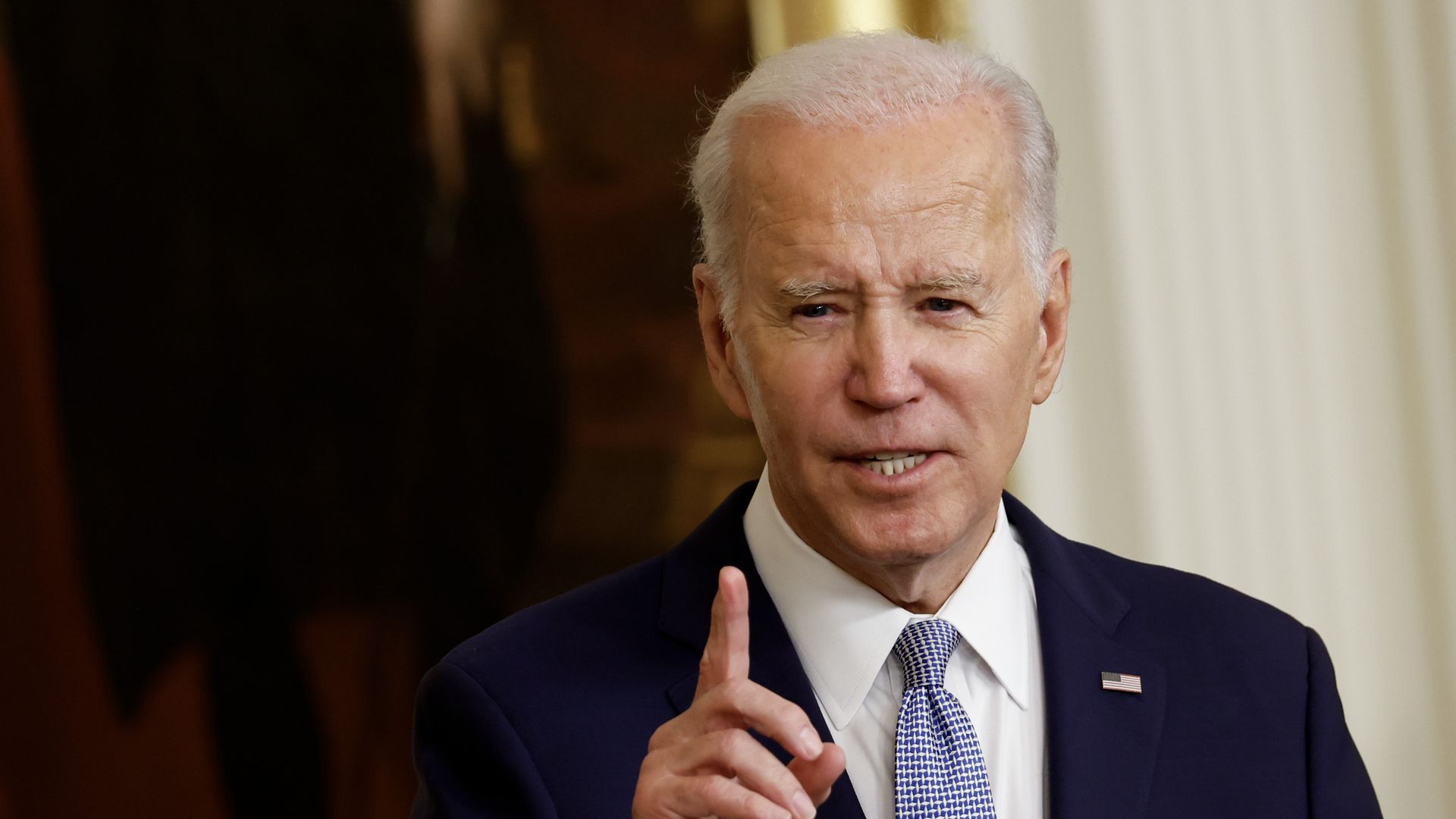 Some GOP lawmakers are using the Biden classified documents revelations to draw parallels with the investigation into classified Trump documents seized from Mar-a-Lago, but at least so far, the two situations have differences.
The latest: A dozen documents with classified document markings were found in former Vice President Mike Pence's Carmel, Indiana, home, in January and were turned over to the FBI.
The big picture: While the Biden investigation is still evolving, the incident has created a political debacle for the president and his Department of Justice — even if there are key distinctions from Trump's case.
1. Number and classification of documents
Biden: The White House at this point has said that Biden's personal attorneys have discovered documents from Biden's VP days on four different occasions in different locations.
Lawyers for Biden reportedly initially discovered as many as 10 classified documents in his private office, per CNN.
Those documents were reportedly found while Biden's personal attorneys were packing files housed in a locked closet at the Penn Biden Center, which Biden periodically used from mid-2017 until the start of his 2020 campaign.
The White House on Jan. 12 confirmed an additional set of records with classified markings had been discovered at Biden's home in Wilmington, Del.
"All but one of these documents were found in storage space in the President's Wilmington residence garage," White House lawyer Richard Sauber said about the second known batch.
The White House then said on Jan. 14 that an additional batch of documents had been discovered at Biden's Wilmington home.
Key questions remain over how the documents got to the various locations Biden's Wilmington home in the first place.
Trump: A redacted Department of Justice affidavit that was used to justify the search warrant at Trump's Mar-a-Lago residence in August said that 184 documents with classification markings were found.
Of those documents, 67 were marked as "confidential," 92 were marked as "secret," and 25 documents were marked as "top secret."
2. Action after the documents were discovered
Biden appears to be cooperating with the investigation. After the documents were discovered, his attorneys said that they told the National Archives of the discovery and turned the materials over.
"The documents were not the subject of any previous request or inquiry by the Archives," Sauber said after the initial discovery of documents was made public.
The White House issued a similar statement after it became public that a second set of documents had been found, with Sauber saying that the DOJ was "immediately notified, and the lawyers arranged for the Department of Justice to take possession of these documents."
Trump: The FBI executed a search warrant at Trump's Mar-a-Lago residence in August, which was the culmination of "a long review process," Gene Rossi, a former federal prosecutor, previously told Axios.
Trump had been required to return all documents marked as classified as part of a grand jury subpoena.
One of Trump's lawyers said in a letter in June to the Department of Justice that no more classified information was at the former president's personal residence, multiple outlets reported.
The National Archives earlier last year retrieved boxes with information from Trump's time in the White House that he took to Mar-a-Lago, rather than turning over to the agency.
3. Presidents' responses to the document discovery
Biden: Biden said that he was "surprised" that documents had been taken to his old office and that he doesn't know "what's in the documents."
He also said that the White House had been cooperating with an investigation into the document discovery.
It's not yet clear how Biden's documents got to the private office and the president's involvement in keeping them there.
The White House wouldn't specifically comment on why it waited until January to reveal the classified documents that were turned over in November, two days before the midterms.
Ian Sams, spokesman for the White House counsel's office, also told Axios: "This is an ongoing process under review by DOJ, so we are going to be limited in what we can say at this time."
Biden in September criticized Trump over having classified documents at his personal residence. "How one-- anyone could be that irresponsible," he told CBS News' "60 Minutes."
Trump: The former president has decried the investigation into his handling of documents as politically motivated. Trump also denied that he was obligated to return White House records to NARA after his presidential term.
Trump in November said that he "won't partake" in the investigation and said that it is "the worst politicization of justice in our country" during a Fox News Digital interview. He has also said presidents can declassify documents "even by thinking about it."
Trump slammed Biden this week, writing on his Truth Social account: "When is the FBI going to raid the many homes of Joe Biden, perhaps even the White House?"
4. General treatment of documents
Trump: The former president was a notorious destroyer of Oval Office documents. Former acting White House Chief of Staff Mick Mulvaney told CNN in August he saw former President Trump rip up nonclassified documents during his time in the White House.
Biden: No such allegation has been made so far about Biden's treatment of records.
State of play: The Republican-led House Committee on Oversight and Accountability launched an investigation into the classified documents found at Biden's office.
House Oversight Committee Chairman James Comer (R-Ky.), after the discovery of documents, said that "there's a two-tier justice system within the DOJ with how they treat Republicans vs. Democrats."
Go deeper... What we know about Biden's classified documents investigation
Editor's note: This story has been updated with additional developments and background.
Go deeper