Trump took Kim Jong-un "love letters" to Mar-a-Lago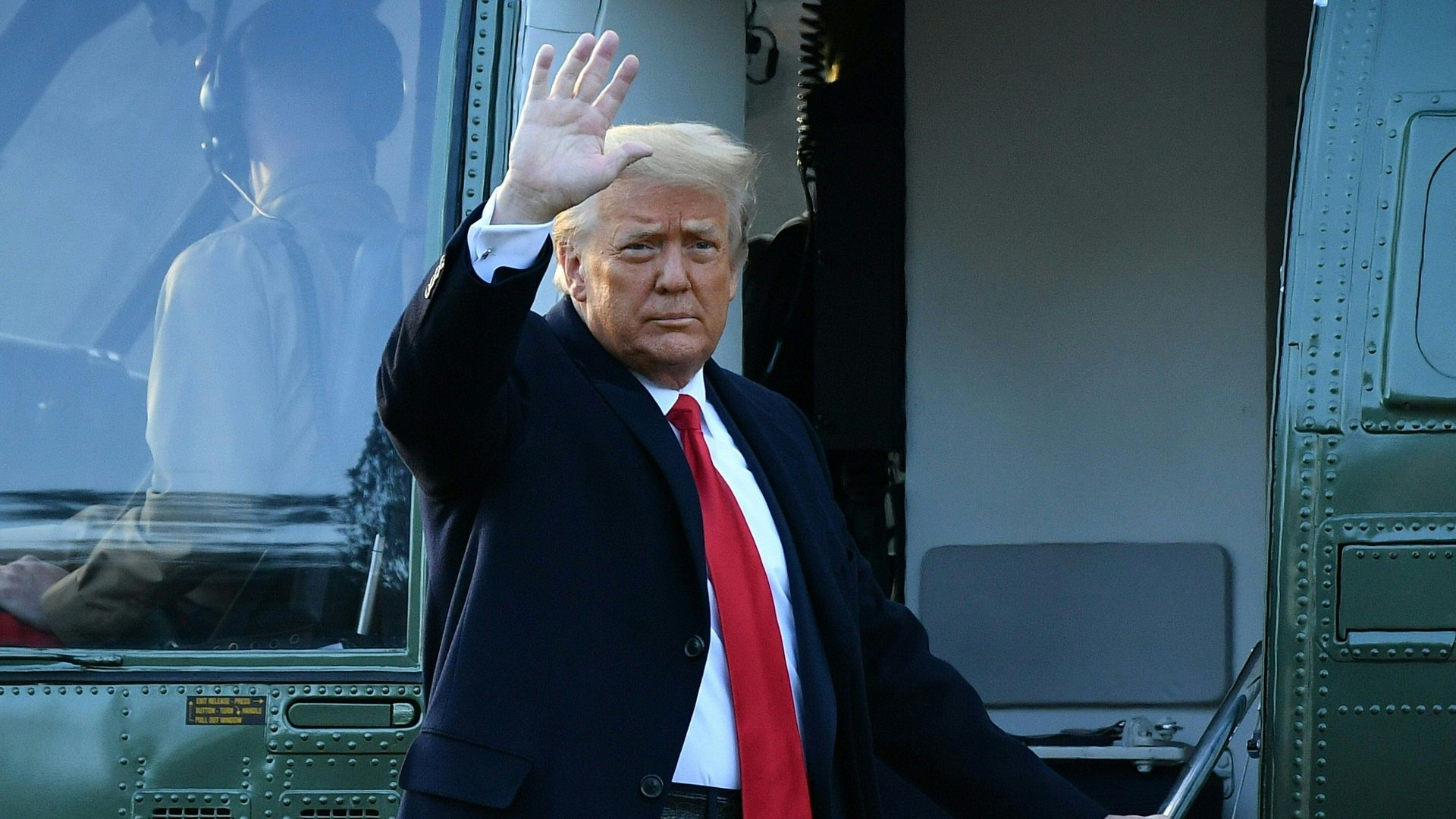 The National Archives and Records Administration last month retrieved boxes containing information from former President Trump's time at the White House that he took to Mar-a-Lago instead of handing over to the agency.
Details: The boxes contained correspondence between Trump and North Korean leader Kim Jong-un, which he once referred to as "love letters," and a letter from former President Obama, per the Washington Post, which first reported the story.
The National Archives arranged for the "transport from the Trump Mar-a-Lago property in Florida to the National Archives of 15 boxes that contained presidential records, following discussions with President Trump's representatives in 2021," according to a statement released by the National Archives Public and Media Communications.
Trump's representatives have informed the National Archives "that they are continuing to search for additional presidential records that belong to the National Archives."
Driving the news: This puts into question whether Trump followed the Presidential Records Act, which requires that presidential records be immediately transferred to the national archivist as soon as a president leaves office.
"The United States shall reserve and retain complete ownership, possession, and control of Presidential records," the act says.
What they're saying: The National Archives "pursues the return of records whenever we learn that records have been improperly removed or have not been appropriately transferred to official accounts," said U.S. archivist David Ferriero.
"The Presidential Records Act is critical to our democracy, in which the government is held accountable by the people," he added.
"Whether through the creation of adequate and proper documentation, sound records management practices, the preservation of records, or the timely transfer of them to the National Archives at the end of an Administration, there should be no question as to need for both diligence and vigilance. Records matter."
The big picture: The National Archives last month released records from Trump's White House to the House select committee investigating the Jan. 6 Capitol insurrection, including documents that the former president attempted to keep hidden.
Go deeper