Biden "surprised" government records taken to his old office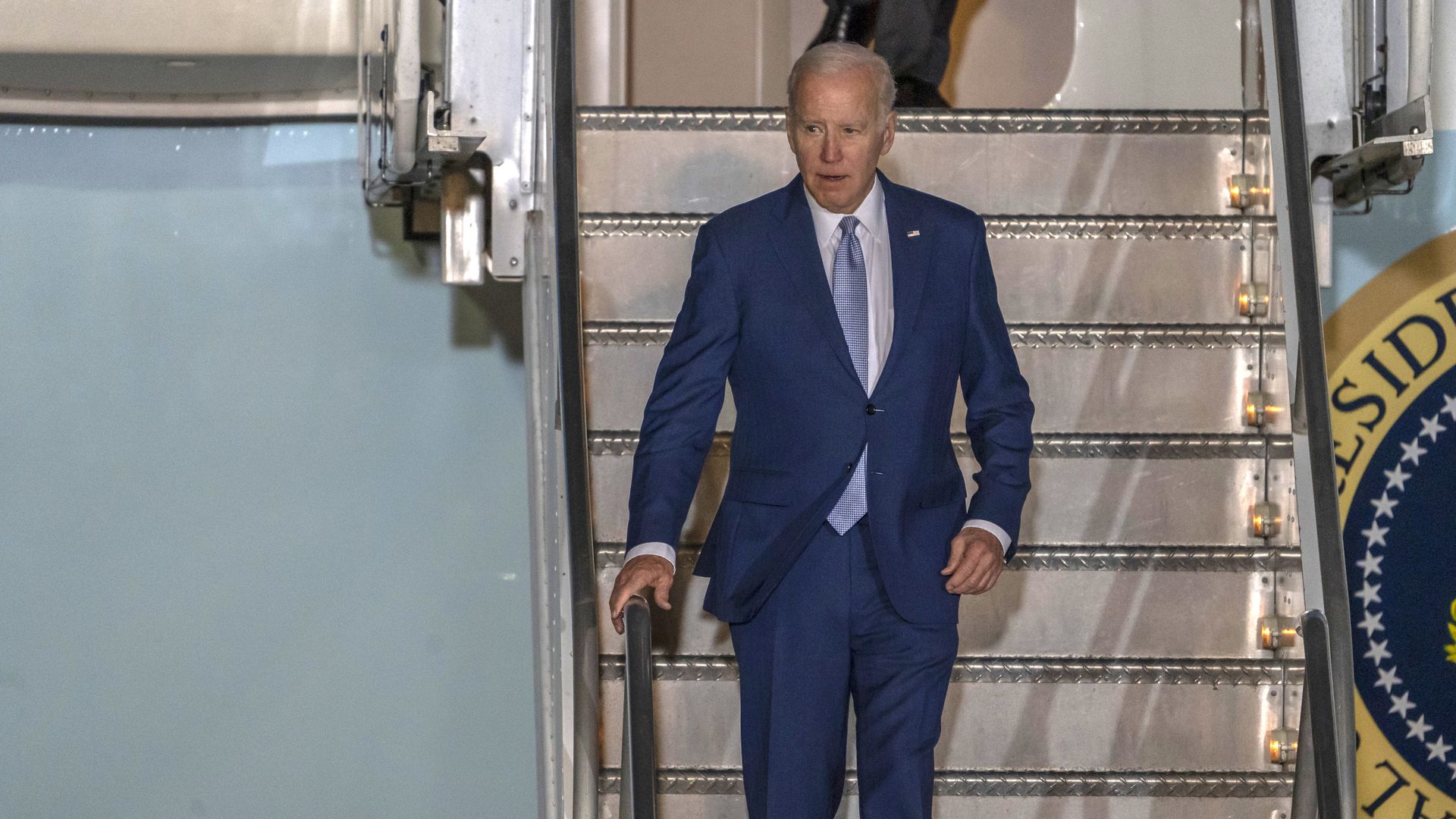 President Biden on Tuesday said he was "surprised" government records were taken to his old think-tank office, and added he's been cooperating fully with a review into the situation.
Driving the news: The remarks were the president's most comprehensive yet after the revelation this week that documents from his time as vice president were discovered and turned over to the National Archives in November.
The president was answering a reporter's question during a news conference in Mexico City — after congressional Republicans seized on the situation to launch a probe and scrutinize the Department of Justice.
The White House is cooperating with the National Archives and Department of Justice, Biden's special counsel Richard Sauber previously said.
What he's saying: Biden said he doesn't know "what's in the documents." He added that his lawyers have not suggested he should inquire about "what documents they were."
"They found some documents in a box in a locked cabinet, or at least a closet, and as soon as they did they realized there were several classified documents in that box."
"They did what they should have done. They immediately called the Archives."
Go deeper