Report: DOJ investigating Trump's handling of classified documents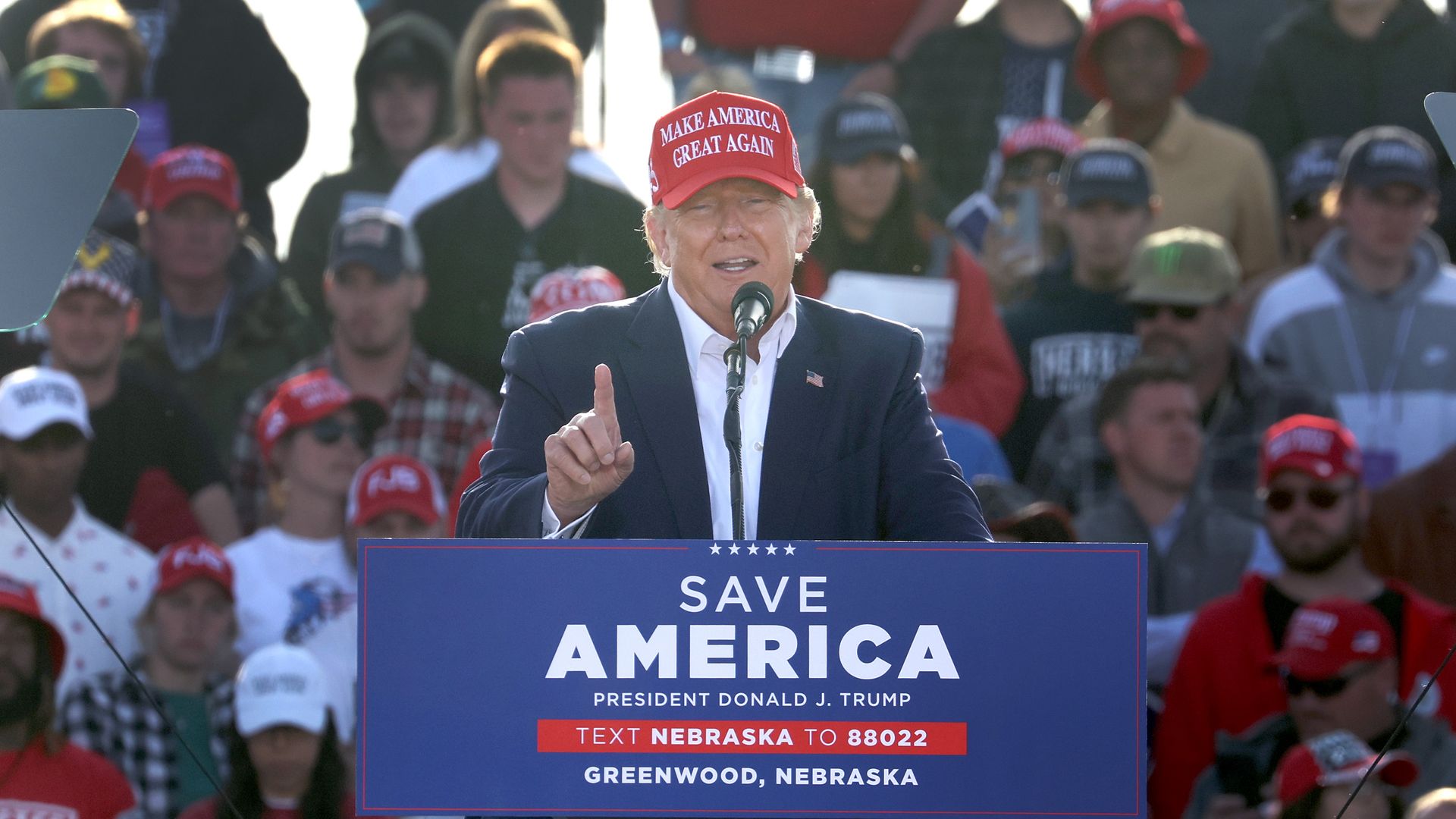 Federal prosecutors have launched a grand jury investigation into whether former President Trump mishandled White House records by bringing boxes of documents to his Mar-a-Lago estate after he finished his term, the New York Times reports.
Why it matters: The National Archives and Records Administration (NARA) told Congress in February that it found "classified national security information" in the 15 boxes recovered from Trump's home.
Details: The Justice Department has issued a subpoena to NARA to obtain the boxes, per the Times.
Though the DOJ rarely brings charges in investigations related to classified documents, the probe will reveal whether highly sensitive information got out and if the government needs to protect highly confidential sources, the Times notes.
The investigation examines how the documents got to Mar-a-Lago and whether anyone knew they were being moved out of the White House.
Because the documents are considered presidential records, Trump's lawyers were notified of the DOJ's request. They could block the release by going to court.
What they're saying: "President Trump consistently handled all documents in accordance with applicable law and regulations," Taylor Budowich, a spokesperson for Trump, said in a statement to the Times.
"Belated attempts to second-guess that clear fact are politically motivated and misguided."
Go deeper: Archives requests Justice Department probe of Trump's handling of records
Go deeper