What members of Congress are saying about Biden document probe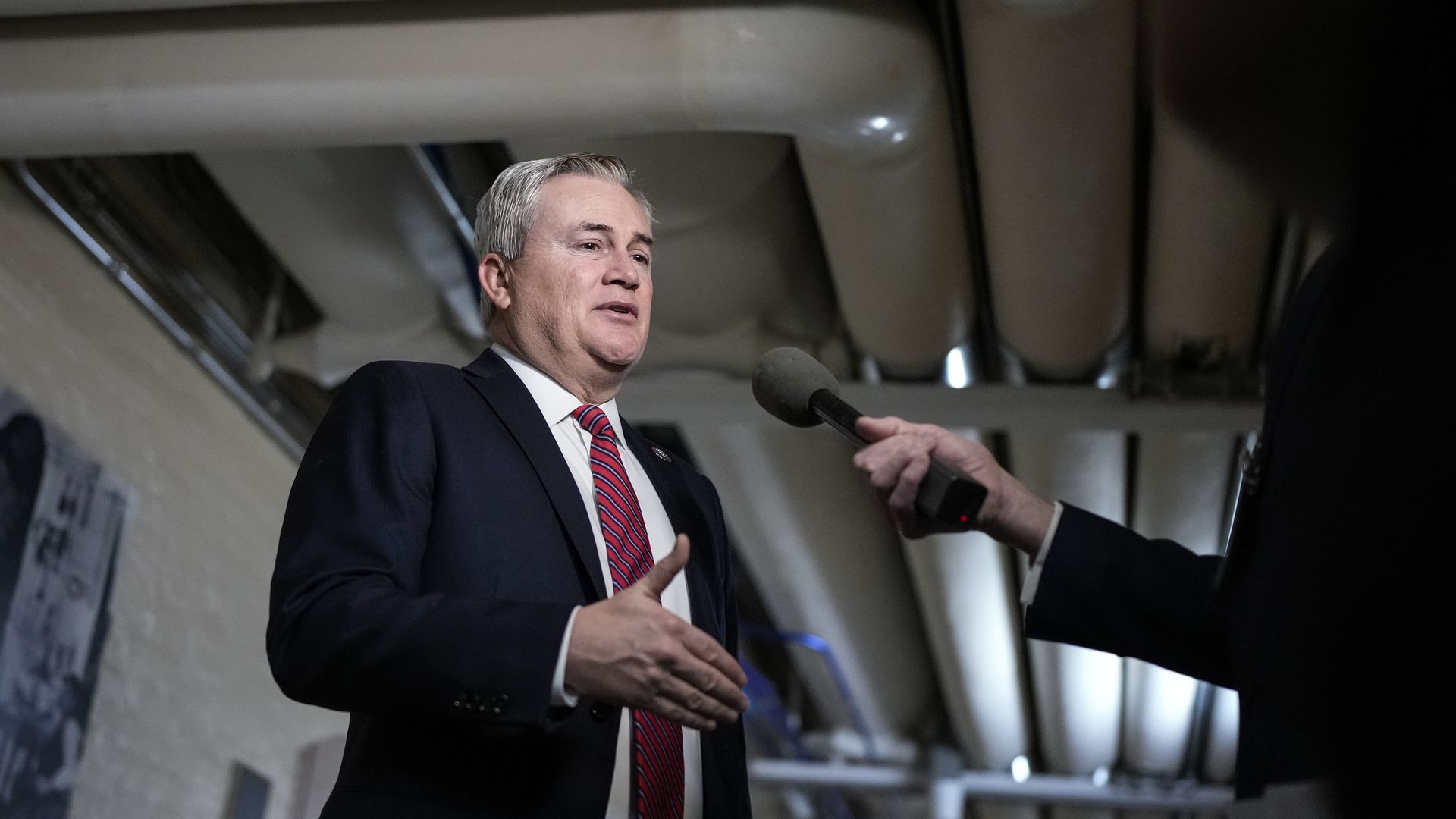 Members of Congress weighed in Sunday on the ongoing investigation into the classified documents found from when President Biden was vice president.
Driving the news: Rep. James Comer (R-Ky.), who is the chair of the House Oversight and Accountability Committee, called Biden's residence in Delaware a "crime scene" after documents with classified markings were discovered.
"My concern is that the special counsel was called for, but yet hours after that we still had the president's personal attorneys, who have no security clearance, still rummaging around the president's residence looking for things," Comer said on CNN's "State of the Union."
"That would essentially be a crime scene ... after the appointment of a special counsel," he added.
"We have a lot of questions for the National Archives. We have a lot of questions for the Department of Justice and hopefully we'll be getting some answers very soon," Comer added.
House Speaker Kevin McCarthy (R-Calif.) also said Sunday that the House "will have a role in overseeing what's transpiring" in the Biden investigation.
"They apply a special counsel, but how many agents do they apply to that and apply to President Trump as well?" McCarthy said on Fox News' "Sunday Morning Futures."
"This is just hypocrisy and I'm tired of this Justice Department."
Rep. Adam Schiff (D-Calif.), former chair of the House Intelligence Committee, said Sunday that he has asked for an assessment of the documents found at Biden's residence and his private office.
"We have asked for an assessment in the intelligence community of the Mar-a-Lago documents," Schiff said Sunday on ABC's "This Week."
"I think we ought to get that same assessment of the documents found in the think tank as well as the home of President Biden. I'd like to know what these documents were," Schiff said.
"I'd like to know what the [intelligence community's] assessment is, whether there was any risk of exposure and what the harm would be and whether any mitigation needs to be done."
Rep. Jamie Raskin (D-Md.) rejected comparisons between Biden's investigation and the probe into former President Trump's handling of classified documents, saying: "That's apples and oranges."
"I'm hoping that we will keep a sense of symmetry about our analysis of these situations and a sense of proportion about the underlying offenses," Raskin said on CNN's "State of the Union."
Rep. Tony Gonzales (R-Texas), meanwhile, said the investigation into Trump's and Biden's mishandling of documents should be treated "similarly."
"You know, I think Biden has highlighted his incompetence for the world to see," Gonzales said on "Fox News Sunday."
Sen. Debbie Stabenow (D-Mich.) said Sunday on NBC News' "Meet the Press" that "it's certainly embarrassing ... that you would find a small number of documents certainly not on purpose."
"From my perspective, it's one of those moments that obviously they wish hadn't happened," she said, adding that she is "most concerned about" the GOP focus on launching investigations.
Go deeper... How Biden and Trump's classified doc discoveries have differed
Editor's Note: This story originally identified Rep. Jamie Raskin as a Republican. He is a Democrat.
Go deeper