U.S. surpasses 12 million COVID-19 cases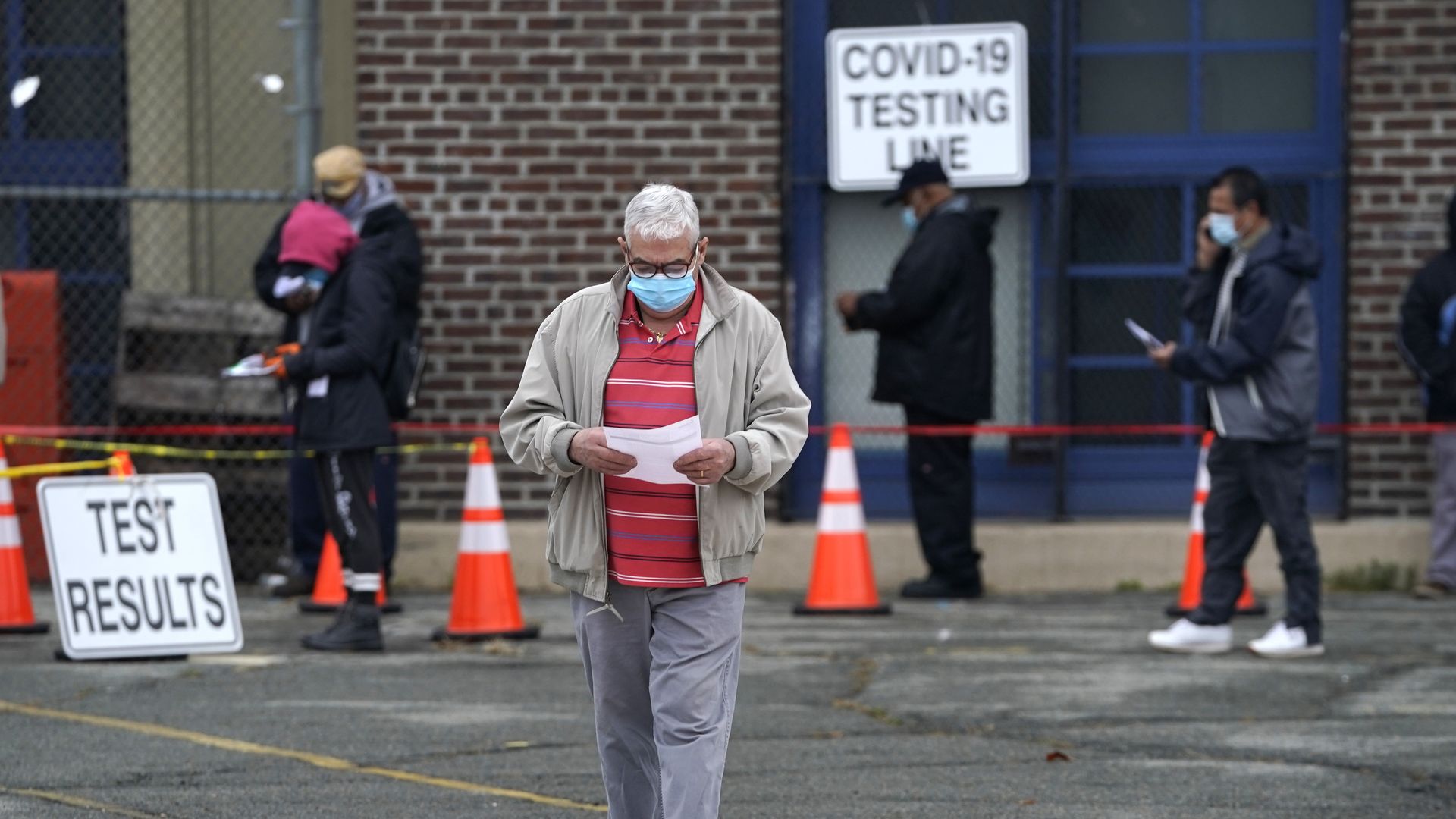 The U.S. surpassed 12 million coronavirus cases on Saturday, per data from Johns Hopkins University, the second time the country has recorded more than 1 million new cases in less than a week.
Why it matters: The grim milestone comes as the U.S. prepares for the Thanksgiving holiday, when millions of people, despite warnings, planning to travel and gather with family and friends.
By the numbers:
More than 12,019,960 confirmed cases had been recorded in the U.S. as of Saturday afternoon, per JHU data. The U.S. hit the 11 million mark last Sunday.
The country set yet another record on Friday, recording more than 198,500 new cases, per NYT.
More than 255,414 coronavirus-related deaths had been recorded as of Saturday, per Johns Hopkins data.
As of Friday, a record 82,178 people were hospitalized with coronavirus, according the COVID Tracking Project.
Three states — North Dakota, South Dakota and Nebraska — reported more than 500 hospitalizations per 1 million people.
Of note: "As the Thanksgiving holiday approaches, we want to note that we expect significant disruptions in state reported data," the COVID Tracking Project tweeted on Friday.
The big picture: As cases, hospitalizations and deaths from the coronavirus accelerate across the country, more governors and local officials have announced new measures to try and curb the virus' spread.
At least 37 states and Washington, D.C., have mandated the use of face masks in public.
New Jersey Gov. Phil Murphy (D) on Monday announced indoor gatherings will be limited to a maximum of 10 people, while the state will cap outdoor gatherings at 150 people, starting next week.
California Gov. Gavin Newsom (D) on Thursday announced the majority of the state will be under a limited stay-at-home order starting Saturday due to rising coronavirus cases.
Pfizer and Germany's BioNTech said that they applied on Friday for an FDA emergency use authorization for their coronavirus vaccine.
Go deeper: The pandemic is as bad as it's ever been
Go deeper