The 2020 Democrats' 1 big things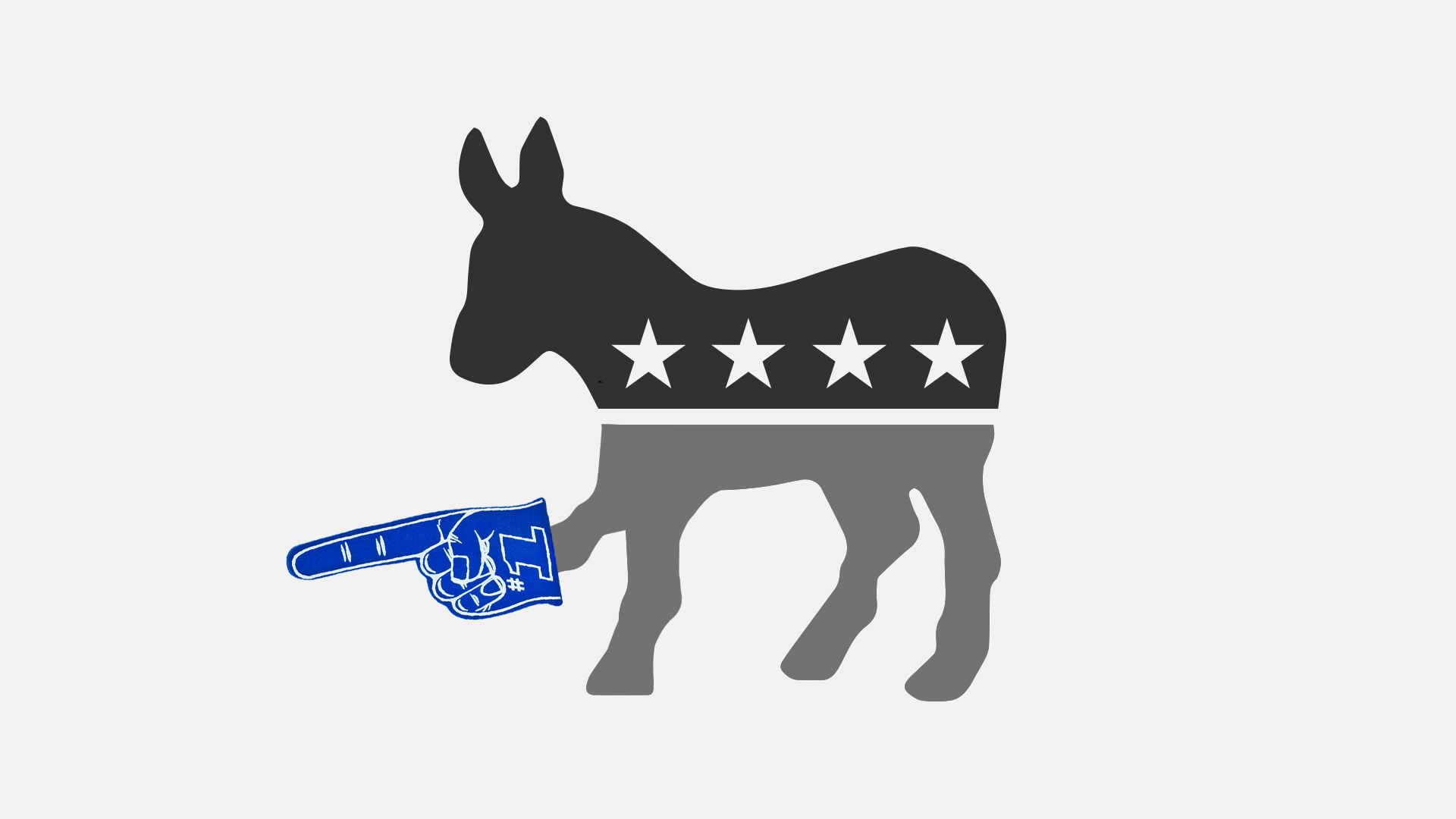 The Democratic presidential candidates all have something unique that captures their identity. It could be a signature proposal or issue, or a broad theme they'll run on — or it could be their personality if they don't have a substantive idea that stands out.
Here's the one big thing for each candidate — what you should know if you know nothing else about them.
The field
Joe Biden: Hey, remember Obama? (Also: I can beat Trump.)
Bernie Sanders: Revolution! Thanks to me. (He takes credit for pushing the rest of the field toward progressive proposals he championed first, like "Medicare for All.")
Pete Buttigieg: The fresh face. (How many other Midwestern, gay, millennial, Afghanistan veteran mayors are in the race?)
Kamala Harris: The "largest working and middle-class tax cut in a generation," as she calls it. The LIFT Act would provide a tax credit of up to $6,000 a year.
Elizabeth Warren: The "wealth tax." (A 2% tax on Americans with more than $50 million in assets.) She's also running a policy-heavy campaign in general.
Beto O'Rourke: As of this week, it's his $5 trillion climate change plan.
Cory Booker: His theme is "Justice for All," including criminal justice reform and an expansion of the Earned Income Tax Credit.
Amy Klobuchar: She depicts herself as a practical Democrat. Her first policy proposal was a $1 trillion infrastructure plan.
Michael Bennet: Another moderate who calls himself a "pragmatic idealist." (He rejects popular Democratic proposals like Medicare for All and free college.)
Julián Castro: He's put out an immigration plan that rolls back policies implemented by Trump and George W. Bush.
John Delaney: He promises only bipartisan proposals in his first 100 days.
Tulsi Gabbard: She says she's anti-war and will talk to "both adversaries and friends in the pursuit of peace."
Kirsten Gillibrand: She has emphasized issues like sexual assault and reproductive rights, but her first campaign proposal is a "clean elections" campaign finance plan.
Mike Gravel: He's running on a platform of "ending all wars."
John Hickenlooper: He's a centrist and is basing his campaign on that, criticizing progressive Democratic proposals like the Green New Deal.
The bottom line: Is this all you need to know? Of course not. Go study them, hear them talk, watch them debate this summer. But this should help you cut through the noise.
Go deeper: A closer look at Joe Biden, Bernie Sanders, Beto O'Rourke, Kamala Harris, Pete Buttigieg, Elizabeth Warren, Cory Booker, Amy Klobuchar, Michael Bennet, Julián Castro, John Hickenlooper, John Delaney, Tulsi Gabbard, Kirsten Gillibrand, Jay Inslee, Wayne Messam, Seth Moulton, Tim Ryan, Eric Swalwell, Marianne Williamson, and Andrew Yang.
Go deeper