Voters guide to all 50 wards in the 2023 Chicago elections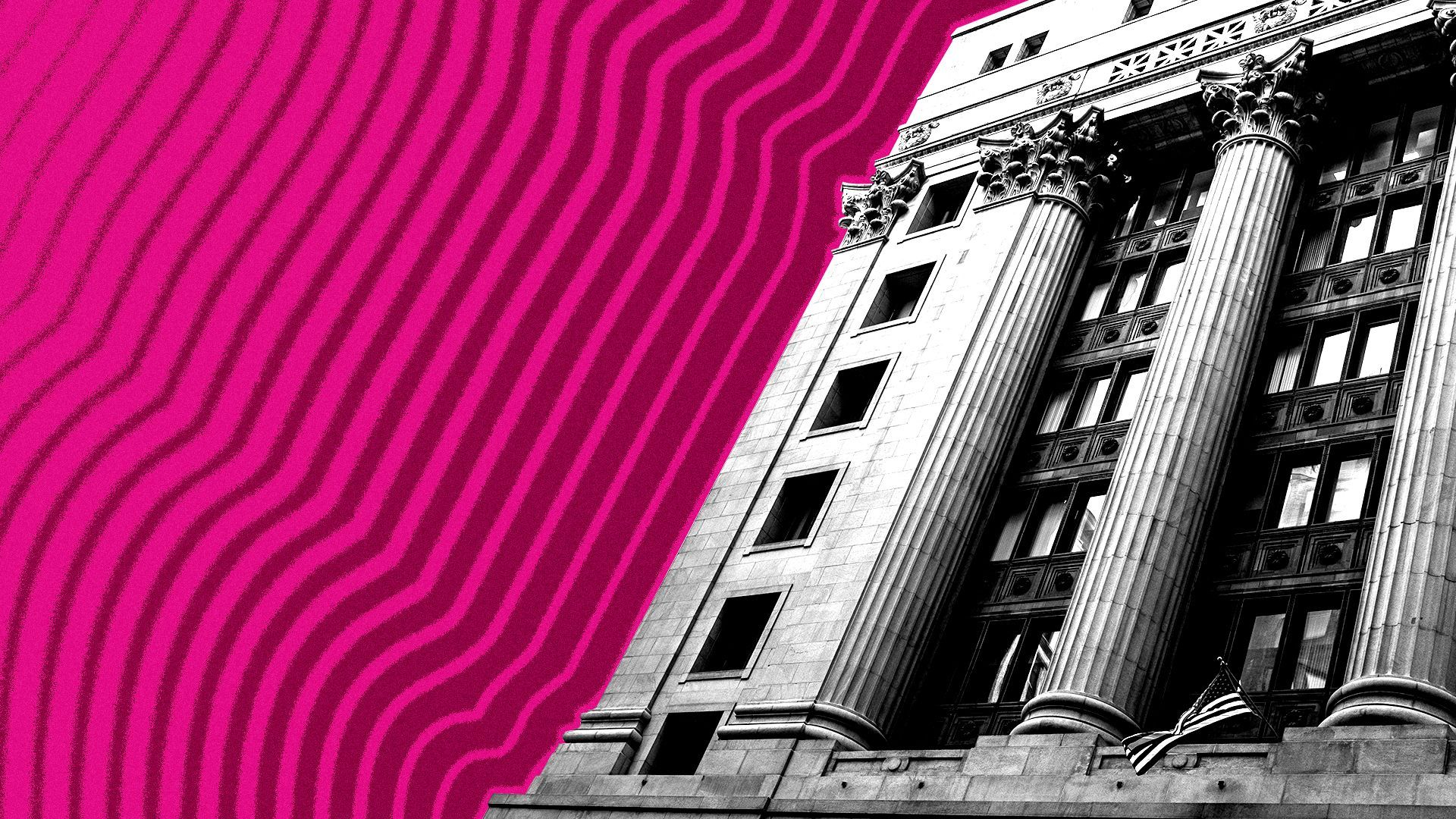 The 2023 municipal election will reshape Chicago's City Council.
Why it matters: Several incumbent alderpeople have retired or have been replaced, paving the way for a new council, possibly working with a new mayor.
Zoom in: Keeping track of all 50 wards and their political storylines is a lot of work. So we did it for you. Here's our quick take on what's happening in this year's election.
How it works: If no candidate in a given race gets more than 50%, the top two vote-getters will engage in a runoff election in early April.
The wards
1st: This race to represent Wicker Park and Logan Square is getting rough. Incumbent Daniel La Spata reported his campaign office was recently vandalized. That comes after La Spata got a drink thrown on him during a bike ride with supporters last fall.
2nd: Brian Hopkins is unopposed.
3rd: Pat Dowell is unopposed.
4th: Current Ald. Sophia King is out, because she's running for mayor. So Bronzeville, Kenwood and Northern Hyde Park will pick from among seven candidates, including state Rep. Lamont Robinson, who's running ads with Cook County Board President Toni Preckwinkle and is endorsed by Gov. JB Pritzker.
Prentice Butler, chief of staff to King, is also running.
5th: Longtime progressive Leslie Hairston is retiring, so the South Shore and Woodlawn communities will choose from among 11 candidates. Community organizer Desmond Yancy is endorsed by Hairston, but there are questions about his residency. Attorney Renita Ward is also running.
The new alderperson will have a voice in the development of the Obama Center in Jackson Park.
6th: Incumbent Roderick Sawyer is running for mayor, so he won't return to represent neighborhoods including Chatham, Englewood and Greater Grand Crossing.
Eleven candidates are vying for this seat, including WVON talk show host and lawyer Kimberley Egonmwan.
7th: Greg Mitchell is running for his third term on the council. Two candidates were bounced from the ballot, so Mitchell is set to win the ward that represents parts of South Shore and Calumet Heights.
8th: Michelle Harris is running for her fifth term. The ward covers a huge swath of the South Side from Chatham to Pullman. Harris has been an ally of both Mayor Lori Lightfoot and former Mayor Rahm Emanuel.
9th: Anthony Beale looks to become one of the longest-serving alders in council. He faces two challengers for the seat representing parts of Chatham, Roseland and Pullman.
10th: Sue Sadlowski Garza is stepping down, leaving the Southeast Side seat wide open. Sadlowski Garza and Rep. Jesús "Chuy" García have endorsed public safety advocate Ana Guajardo, but she faces two police officers also running on public safety concerns.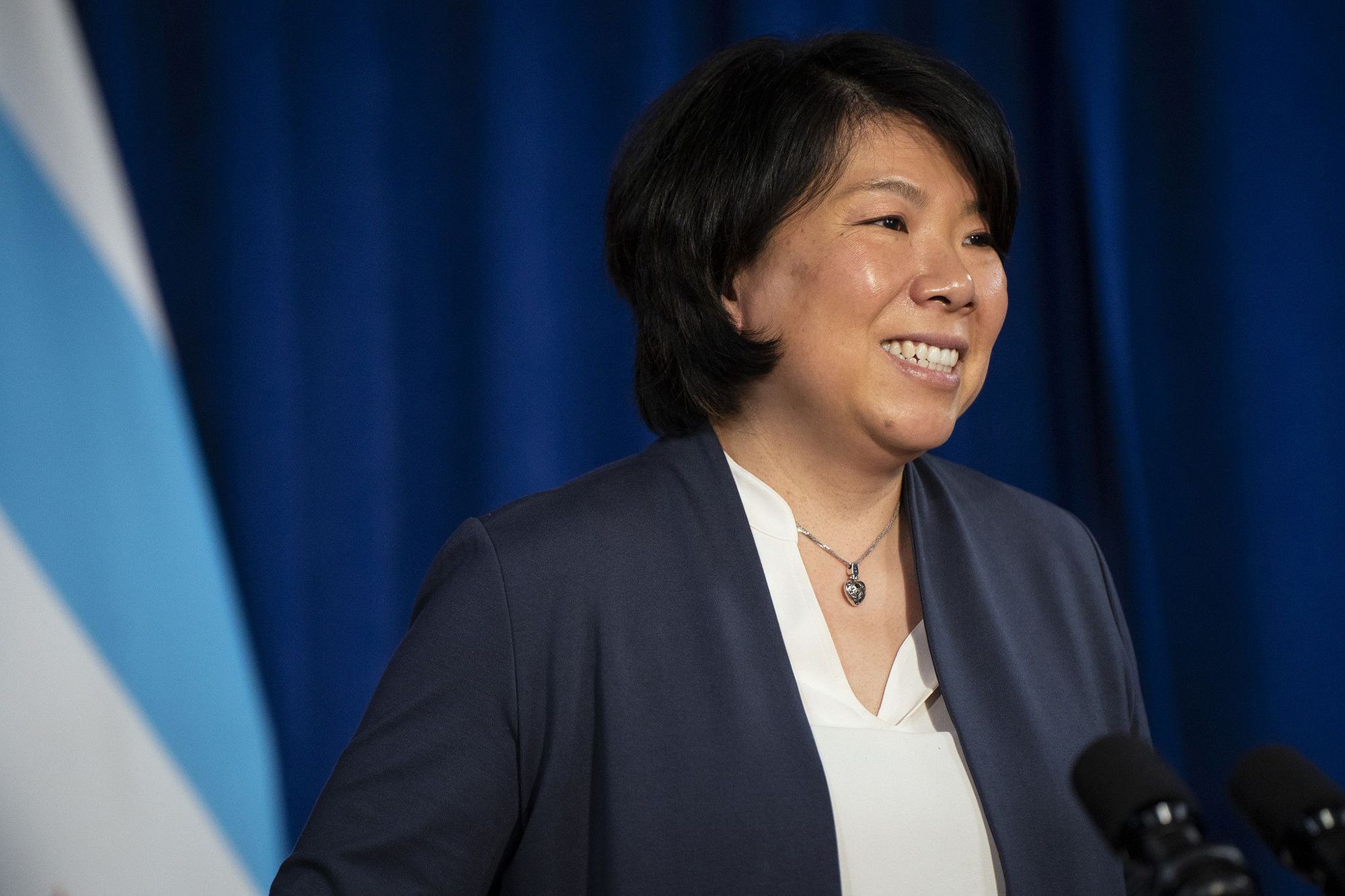 11th: Incumbent Nicole Lee faces six other candidates for the top job in Bridgeport and Chinatown. She was appointed after Patrick Daley Thompson was convicted of fraud last year. With this many candidates, it could be hard for Lee to avoid a runoff.
Lee has the rare endorsement of former Mayor Richard M. Daley.
12th: George Cardenas has moved on to the Cook County Board of Review, replaced by Lightfoot's appointed successor Anabel Abarca. Abarca has Cardenas' endorsement to represent the newly drawn ward, which includes McKinley Park and Brighton Park.
CPS social worker Julia Ramirez is challenging.
13th: Former state Rep. Mike Madigan's old stomping grounds are maintained by incumbent Marty Quinn. He is looking to be re-elected in this Southwest Side ward, but former inspector general staffer Paul Bruton is challenging.
14th: Who's going to replace Ed Burke, outgoing dean of the council? Only two candidates, Jeylú Gutiérrez and Raúl Reyes, are running to lead these parts of Gage Park and Archer Heights. Garfield Ridge, a huge Burke voting block, was redistricted out of the ward.
Gutiérrez is endorsed by Rep. Garcia.
15th: Ray Lopez returns after flirting with a mayoral run but ultimately passing. He represents the Back of the Yards neighborhood and is taking on two challengers, including 33rd ward Ald. Rossana Rodriguez-Sanchez's former chief of staff, Victoria Alvarez.
16th: Incumbent Stephanie Coleman took out Ald. Toni Foulkes in 2019. Coleman is the daughter of former Ald. Shirley Coleman.
She has two challengers in the Englewood ward.
17th: David Moore is running unopposed.
18th: Incumbent Derrick Curtis made headlines this year after he accidentally shot himself while cleaning his gun. He also spoke out against Lightfoot for not checking on him after the incident.
Community organizer Heather Wills is challenging Curtis in the newly redistricted ward that covers several South Side neighborhoods, including Ashburn and Auburn-Gresham. Wills is endorsed by the Tribune.
19th: Matt O'Shea has represented this Southwest Side ward, covering Beverly and Mount Greenwood, since 2011.
20th: Ald. Jeannette Taylor has brought some stability to the ward after it faced high-profile corruption cases, including one involving former Ald. Willie Cochran.
21st: Seven candidates are vying to replace outgoing Howard Brookins in the South Side ward that represents Roseland.
22nd: Incumbent Michael Rodriguez was in office during the Crawford Power Plant implosion controversy. He faces a former police officer and a community activist.
23rd: Incumbent Silvana Tabares represents Far Southwest Side neighborhoods including West Lawn and former Burke stomping ground Garfield Ridge.
24th: Monique Scott was chosen by Mayor Lightfoot last year to succeed her brother, former Ald. Michael Scott, after he scooted over to the Chicago Board of Education.
She has a few candidates looking to force her to a runoff in this West Side ward.
25th: Incumbent Byron Sigcho-Lopez lost a lot of ground (literally) in the remapping of the ward. As he seeks re-election, he's up against challenger Aida Flores.
This ward represents Pilsen and University Village.
26th: Robert Maldonado is stepping down, opening the door for challengers like community organizers Jessie Fuentes and Angee Gonzalez Rodriguez, and local house DJ Julian "Jumpin" Perez.
The new alderperson will take on gentrification issues along The 606 Trail, which includes Humboldt Park and Hermosa.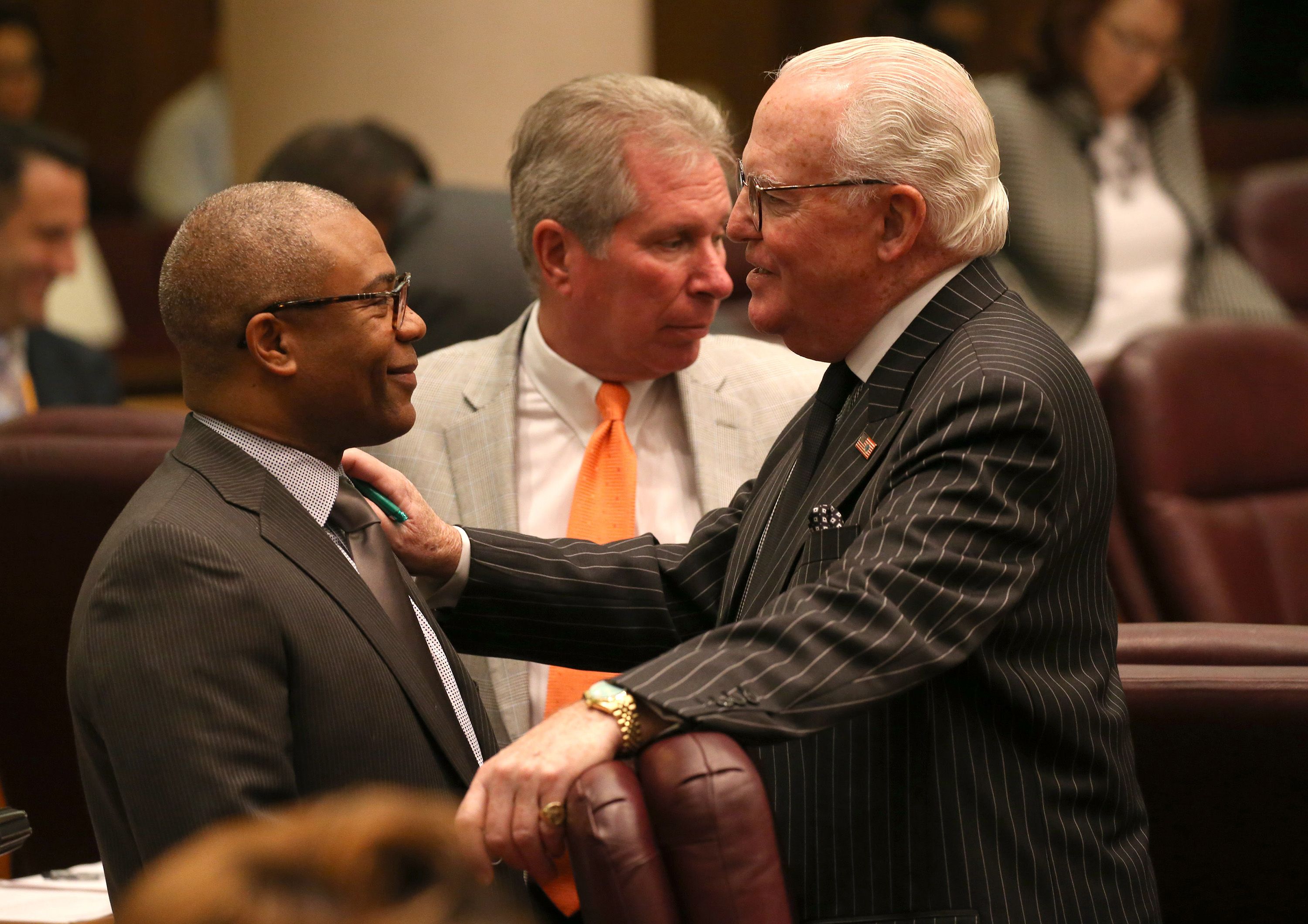 27th: Walter Burnett Jr. is running unopposed. He will become the longest-serving alderperson on the council.
28th: Jason Ervin is running unopposed.
29th: Incumbent Chris Taliaferro represents Austin on the West Side and faces challenges from two community activists.
30th: Ariel Reyboras is not returning, so Jessica Gutiérrez, daughter of former Rep. Luis Gutiérrez, and three other candidates are vying to lead this area of Belmont Cragin.
31st: Incumbent Felix Cardona Jr. represents this ward, which covers parts of Portage Park. He's running against businessman and veteran Esteban Burgoa Ontañon.
32nd: Scott Waguespack is running unopposed.
33rd: Incumbent Rossana Rodriguez-Sanchez is looking to repeat her grassroots campaign win from four years ago, but she is in a close race with Samie Martinez and Laith Shaaban.
Rodriguez-Sanchez is one of the leaders of the progressive caucus.
34th: This ward was completely redistricted from a Far South Side ward to a Near West Side ward. Ald. Carrie Austin isn't returning after being indicted on federal bribery charges, so this race features a matchup between former state's attorney candidate Bill Conway and a former head of the Chicago Association of Realtors, Jim Ascot.
35th: Carlos Ramirez-Rosa is running unopposed.
36th: Incumbent and Latino Caucus chair Gilbert "Gil" Villegas ran unsuccessfully for Congress, but he's back to defend his new Ukrainian Village and West Town turf against three challengers.
37th: Emma Mitts has served the West Side for almost two decades as a vocal supporter of Mayors Emanuel and Lightfoot.
She's facing two challengers, including CPD officer Howard Ray.
38th: Former firefighter Nick Sposato is the incumbent in this Northwest Side ward. He's been an alderman since 2011 and offers one of the few conservative voices on the council.
39th: First-time incumbent Samantha Nugent is facing researcher Denali Dasgupta in her bid for re-election to this Northwest Side ward that includes North Park.
40th: Andre Vasquez belongs to the Democratic Socialist movement that landed in the council four years ago.
Representing parts of Andersonville and Lincoln Square, he faces two challengers.
41st: A former firefighter, incumbent Anthony Napolitano represents this Northwest Side ward that includes Norwood Park and parts of O'Hare airport.
He faces one challenger, attorney Paul Struebing.
42nd: Brendan Reilly is running unopposed.
43rd: Mayor Lightfoot appointed Timmy Knudsen to fill in when Lincoln Park Ald. Michele Smith stepped down last August. His recognition as the incumbent theoretically gives him the upper hand.
44th: Tom Tunney is stepping down, and his hand-picked successor, Bennett Lawson, is the only candidate running in the ward that represents Lakeview/Wrigleyville/Northalsted.
45th: Embattled incumbent Jim Gardiner has five candidates trying to deny him a second term. By far the most controversial alder in the council, Gardiner faces headwinds including an FBI investigation into corruption allegations.
But a remapped ward that includes conservative areas like Edgebrook and Wildwood could work to his advantage.
The Tribune endorsed lawyer Megan Mathias.
46th: Incumbent James Cappleman's departure has attracted a slew of candidates vying to represent Uptown and parts of Lakeview.
They include scientist Marianne Lalonde, who forced Cappleman into a runoff in 2019, and Kim Walz, a former aide to Rep. Mike Quigley.
Big issues in Uptown include homelessness and the redevelopment of the Uptown Theatre.
47th: Matt Martin is running unopposed.
48th: Ten candidates are running to succeed outgoing Ald. Harry Osterman in the Edgewater and Rogers Park area. The field is strong, including a who's who of former aides and directors for elected officials.
49th: Incumbent Maria Hadden will try to repeat her magic from 2019 in Rogers Park. Two candidates are looking to unseat the popular progressive.
50th: Incumbent Debra Silverstein is being challenged by teacher Mueze Bawany on the far North Side, including West Rogers Park.
Editor's note: This story has been corrected to note that Wendi Taylor Nations was endorsed by former 43rd Ald. Marty Oberman (not 48th Ald. Harry Osterman).
More Chicago stories
No stories could be found
Get a free daily digest of the most important news in your backyard with Axios Chicago.