👋 Hey, Monica here. Last November, Axios reader Brian W. wrote in raving about the quesabirria tacos sold from a tented cart in an AutoZone parking lot.
Brian had me at "AutoZone parking lot!"
But I was really sold when he mentioned that Antojitos La Esquina also sells "lasagna birria."
👋 Justin here! Last week I asked for soup recommendations and you did not disappoint.
Here are just a few of the suggestions from the best readers in town!
We clucked about our favorite chicken sandwiches last week.
Reader feedback: Most readers sided with Justin but also offered suggestions of their own.
When Smoque BBQ opened its doors on a quiet corner of Old Irving 15 years ago, it forever changed and blessed the Northwest Side.
Why it matters: Tomorrow, for one day only, Smoque is celebrating its anniversary with a limited edition smoked prime rib sandwich for $15.
At a place famous for smoked brisket, this cut offers a strange but delicious surprise.
Two chicken sandwiches enter, one chicken sandwich leaves.
Well, both technically left, because Monica and Justin ate them.
Chef José Andrés dashed down to Kentucky this week to help feed communities hit by weekend tornadoes.
But last week he was in Chicago talking to Monica about his philosophy for fixing the world: "Longer tables, not higher walls."
Today's local gift idea is aimed at the person on your list with a sweet tooth and a soft heart.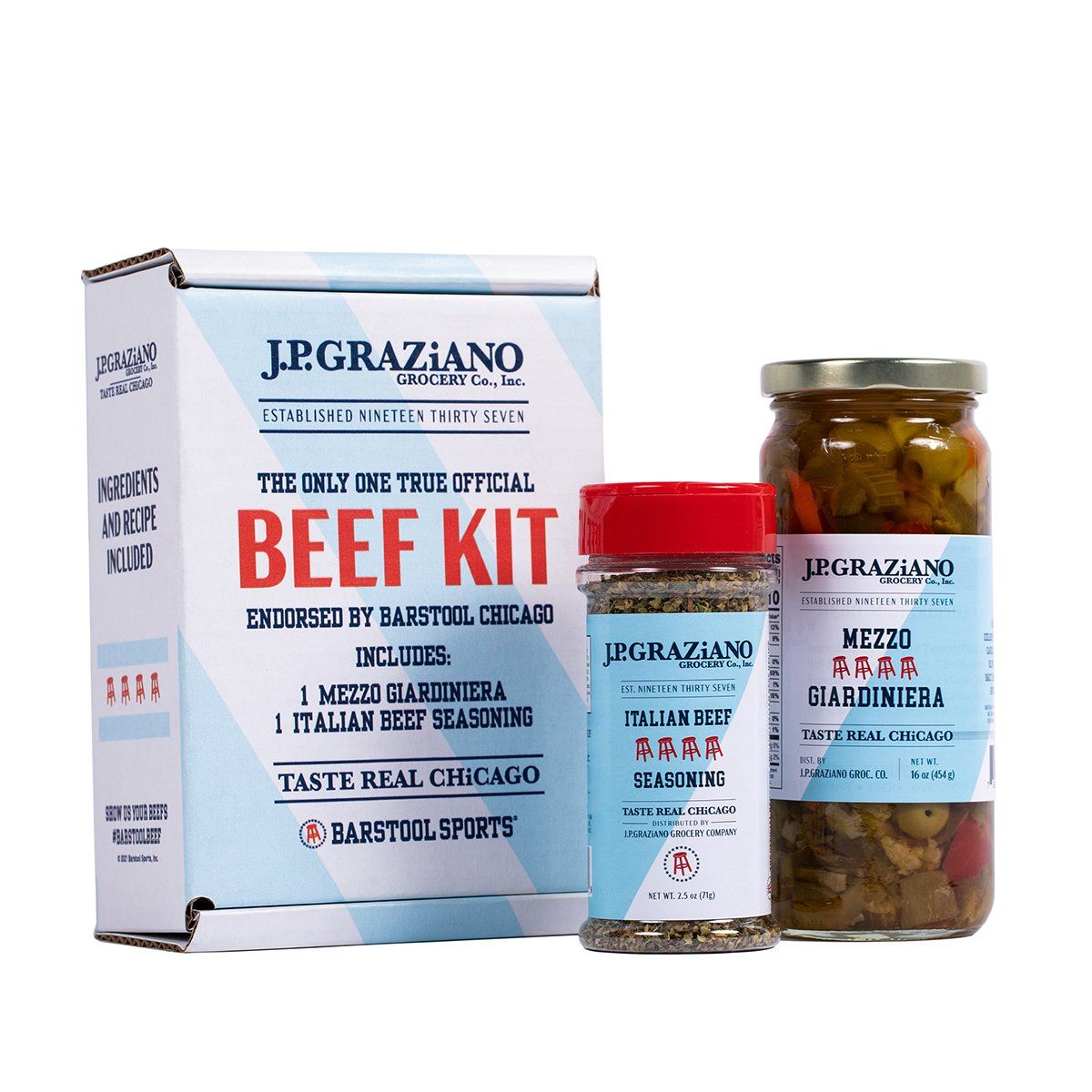 Welcome to our list of locally sourced, Chicago-themed gifts. The rest of the collection will roll out over the coming days.
Today: The Barstool Chicago x JP Graziano Beef Kit Gift Box.
Why: There's nothing like the holidays in Chicago when you can gift a beef kit.
Get a free daily digest of the most important news in your backyard with Axios Chicago.
🌱
Support local journalism by becoming a member.
Learn more