The Illinois Secretary of State's (ILSOS) office has rejected more than 6,000 applications for "offensive" words on vanity license plates over the past two years.
We celebrate Martin Luther King Day on Monday, commemorating a man with many ties to Chicago.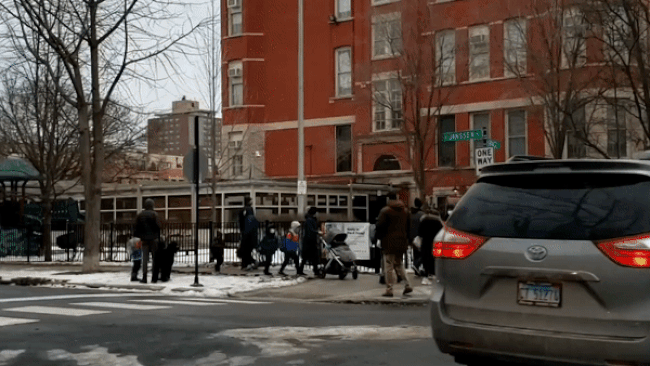 The Chicago Teacher's Union membership voted Wednesday to accept the terms of the new safety agreement from Chicago Public Schools after classes were canceled for five straight school days.
The Chicago Teachers Union voted last night to "suspend the Union's remote work action" and return to school buildings Tuesday.
Why it matters: In-person classes for students will resume Wednesday after five days of class cancellations, though rank and file CTU members will still have to vote in favor of the deal. The Union House of Delegates voted 389-226 in favor.
Chicago Public Schools (CPS) announced at 7:41pm last night that it has canceled classes today again as the Chicago Teachers Union (CTU) and CPS try to hash out final points of contention.
Driving the news: CPS and CTU swapped counter proposals over the weekend but remain stuck on three main points.
A group of neighbors in West Lakeview is urging Mayor Lori Lightfood and the Department of Water Department (CDWM) to spare 29 mature trees set for destruction next week as part of water main work.
Today marks the one year anniversary of the insurrection at the Capitol.
Why it matters: Over 700 people have been arrested since the assault on democracy that hasn't happened in the U.S. in centuries.
Get a free daily digest of the most important news in your backyard with Axios Chicago.
🌱
Support local journalism by becoming a member.
Learn more